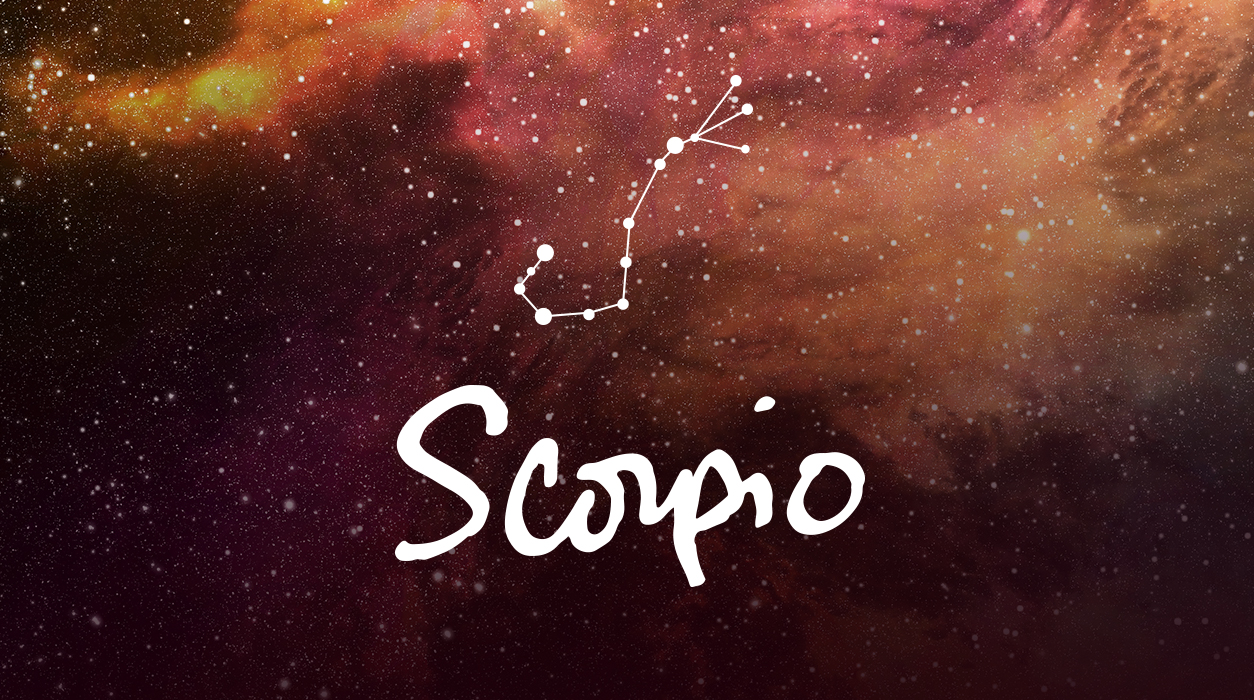 Your Horoscope by Susan Miller
You have exciting opportunities in the coming month, with dazzling progress possible in your career, as well as happy changes regarding your home or family, and by month's end, a chance to connect with certain favorite friends and family, including children, now that career pressures are reducing. You'll feel great warmth from those who clearly adore you and only want the best for you.
As you enter February, you are just coming off a triumphant full moon in Leo which appeared at the pinnacle point in your horoscope map in your prestigious tenth house of your professional reputation, your career progress over the course of your life, and your contribution to others in your industry and beyond. Whatever happened on that full moon January 28, plus or minus four days, confirmed that you were a rising star in your company or community or the world at large.
That full moon of last month, January 28, was remarkable because it was not only a full moon in Leo, but on that same day, the Sun was aligned with Jupiter in Aquarius, a rare event that has not happened since December 27, 2019 (in a different sign). This was a conjunction of two great benefic celestial bodies: the Sun, giver of all life and strength on Earth, and Jupiter, the generous, giving planet of good fortune. This is a rare aspect, and an important project or deal that you finished in your career (or news you received) appears to have brought you applause from VIPs, whether you realize this or not. Your fine performance on or near January 28 put another jewel in your crown.
This full moon fell in Leo, so you may have been working on an entertainment or arts project or on a venture related to other areas that Leo rules, luxury goods. Finally, Leo, the place of this full moon, also rules or any product or service, TV show, or learning projects that would be intended for children, so that may have been your focus. Since the full moon brings things to a climax or conclusion, and because this full moon lit the most prestigious place in your chart, you must be feeling very good about your contribution, and rightly so.
If you did not notice anything quite yet, you still might in the first three days of February, as something is coming to a culmination regarding your work.
The communication planet Mercury began to retrograde on January 30 and will continue until February 20. Even though Mercury will not be helpful this month, I feel you have such spectacular aspects, you can get around any obstacle that comes up. I have to clear up a misconception: When Mercury is no longer retrograde on February 20, Mercury does not regulate his orbit immediately. In fact, he is at his wildest at the start and end dates of the retrograde.
You need to leave a space of days AFTER February 20. It's weird that so many of many of my friends jump on the day Mercury goes direct (in this case, that would be February 20) and later wonder why the venture or relationship eventually does not last or goes haywire.
This would be the best year in over a decade to institute your [moving] plans because you have Jupiter to help you find a spacious, sunny spot in the neighborhood you want to live.
Now sometimes you have to sign the lease, or sell the house or risk losing the buyer. One of my friends decided to close on a house during Mercury retrograde. There was a lien on the house, and no one knew about it because the owner of the house had died. The family wanted to buy the co-op, a lovely apartment in a choice section of Manhattan. The lien was for only $1,500, and it was discovered later that this lien was due to an accounting entry error.
You have to be ready for things to come up out of the blue during Mercury retrograde. The buyers were upset, but the lawyer for the family thought quickly, called his New York councilman, and paid the lien by credit card, so the deal went through. Keep on your toes if you must sign during the retrograde—you will need to keep your wits about you.
If you have a choice, sign your contract, lease, or any other important papers in early March. The same is true for buying an electronic item—a new TV, video game, Oculus Quest 2, a smart phone, computer, kitchen appliance, or even an automobile. (Whether you lease or buy your car, act on this in March.) Any product that runs on electronics or that has moving parts would not be a wise purchase in February.
As we enter February, Mars, one of your two rulers, is still in Taurus, moving through your partnership house, which rules all serious contractual relationships in business, marriage, and any long-term established romantic relationships that would be considered common-law unions.
Mars entered Taurus last month on January 6 and will leave this sign on March 3. Taurus is found 180 degrees away from Scorpio on the wheel, so you would make your best advances by working with the team. Don't try to gain control of the group to direct decisions or actions for that won't work.
Life will improve when Mars moves into Gemini March 3 to April 23. You may be glad to hear that, because if there is anything a Scorpio needs, it's control. You have only a few weeks left of Mars in Taurus, and besides, I feel you have already acclimated to this trend that began last month. Now you know when Mars will start to make his long journey back to Scorpio, which he will not reach until October 30 to December 13, 2021.
The point is, once Mars starts his climb to the upper regions of your chart, beginning March 3 and through the rest of 2021, you will start to feel you are easing back into the driver's seat, both at work and at home. You will especially love the period when Mars tours Cancer, April 23 to June 11, 2021, when many things will go your way, particularly in the second half of May, and then beyond that period into July.
If you have felt lately that you've not been getting along easily with your spouse, steady sweetheart, or person you collaborate with at work, keep in mind that within weeks things will improve. For the time being, go the extra mile to listen to your partner in love or business. If, on the other hand, you feel you've heard all the same words from your partner before and can even write the script of your partner's responses, you already know this relationship is not working. Try a completely different approach, or see a couple's therapist, which many readers report is effective. You may conclude over time that you both are either compatible or incompatible. If you don't agree with your partner's priorities, that is tough to change.
As you will see a bit later in your report, you will have a lot of emphasis on your home and family this month. If you are married and want to move, you need to rally your partner's support for your choices, for you seem to have different ideas on where to live and in what style. (This goes for a roommate too, if you live with one, and expect your roommate to move with you and to go along with your plans.)
Whenever Mars enters any area of a chart, part of Mars' job is to cleanse the area. Mars comes in like a fireman looking for a fire, and holding a fireman's pick, he works to get under the surface to see if there are any little resentments smoldering and festering there. Mars comes by to any one sign every two years to conduct this process—the last time Mars was in Taurus was February 14 to March 30, 2019.
Don't be worried—I don't see anything wrong with any of your close relationships. They may all be glowing! Mars will look and bring anything he feels warrants your attention to the surface so that you can clearly see what he found and address it. If you say, "All is fine and smooth," that tells me you have nothing to fix, and you are in very strong shape.
There is a good part to Mars' tour of your seventh house of serious committed relationships. If you are in love, Mars in this area may make you want to move forward to engagement in order to wed, even if this pandemic goes on for another year. At the very least, to live together to see how that feels.
Here is why I am so optimistic about your relationship. Right before Valentine's Day, Venus will be aligned perfectly with Jupiter, the giver of gifts and luck, and its effects will still be in the air. It is the most beautiful and rare aspect I've seen in years for this day for lovers. Love planet Venus and good-fortune Jupiter will meet in your house of home, so this year on Valentine's Day, buy candles, flowers, have red and pink rose petals, chilled champagne—and cook up a gorgeous dinner together, with a delicious chocolate cake for dessert.
Now let's backtrack a few days, for what I am about to tell you will be the centerpiece of the month and could affect you for weeks, months, and possibly forever.
The new moon February 11 in Aquarius, 23 degrees, will trigger lots of activity in your fourth house of home and family. What makes this new moon so important is because many planets have come to welcome the new moon. Since this gracious new moon will appear in your fourth house of home and family, that is where the emphasis will be after February 11 and in the weeks to come.
In many ways, this new moon will fulfill the promise that this year was to have in store for you. Of course, there is no predestination in astrology, and all the decisions you make this month will be your own.
The new moon always appears in her white gown and long white gloves, holding the arm of her partner, the Sun, which always enters with the new moon. The planets in waiting will be Venus, planet of happiness, Mercury, planet of news and agreements, and Saturn, the planet that teaches the value of planning for the future and of making commitments and assuming responsibility. (Saturn only has time to each individual house of the horoscope for two and a half years, and makes a complete rotation around the zodiac and the Sun every 29 years, so you only get two or three visits of Saturn in any one part of the horoscope.)
Finally, Jupiter, the planet of good fortune, will be among the new moon's entourage. Jupiter will help you find your dream space. Do not settle for anything less. Jupiter expands what it touches, so if you move, your new space should be large, sunny, and in the neighborhood you want. If you love your space and have been sharing it with a roommate, that person may move out, and you will find you can handle the rent by yourself. It's remarkable how things work out when Jupiter is in your house of home and family. Jupiter takes 12 years to rotate around the Sun, so you would have to wait until 2033 to get the edge in real estate you will have in 2021.
Here's what is interesting. Saturn entered your fourth house of home on December 16, 2020, and Jupiter entered on December 19, 2020. This is not usual, and even more unusual, Saturn and Jupiter aligned perfectly on December 21, forming what is called the Grand Conjunction, only this year, instead of both meeting in an earth sign as they had consistently for 200 years, they met in air-sign Aquarius, breaking the cycle. Jupiter and Saturn meet once every 20 years, and from now on will meet only in air signs—Aquarius, Gemini, and Libra—during the next 200 years.
This conjunction of Saturn and Jupiter took place on December 21, 2020, in your house of home and family, so this will be an important area for you in coming years and very possibly for the rest of your life. For you, dear Scorpio, making a home of your own, one that is warm, loving and comfortable—as a haven against a sometimes unpredictable world—will become a soundtrack for the rest of your life.
With Saturn in your fourth house between now and March 7, 2023, the date Saturn is due to make his exit, I feel you may make an important change in your living quarters. If you are young and have been living with your parents due to the pandemic, you may be dreaming about getting your own apartment the minute your city opens up and you can get a decedent job. You might take a part-time job, if you can find one, to make side money to get ready by saving what you can while you live with your parents.
If you are in a rental apartment, you may soon buy your first condo or house, or if you are already an owner, you might be ready to do your first renovation or buy a vacation cottage. Alternatively, you have been home a lot, so maybe you are seeing changes you'd like to make to modernize your décor. If so, you may have started a vision board and begun to look at furniture on the Internet and in magazines to gather ideas.
Saturn's job is to move us through the rites of passage, and as said, you have time—Saturn will stay until March 7, 2023.
A different way this trend could turn out is if you decide to have a baby, and suddenly you might focus your heart on preparing a nest egg for your baby and for your future family.
Saturn teaches us the value of making a sacrifice for a long-term goal over instant gratification. Saturn teaches that the harder and more consistently you work toward a goal, screening out distraction, the more you will value reaching the prize you set for yourself. The goals we set for ourselves during a Saturn transit help to form the foundation of our lives, giving it depth, purpose, structure, and stability in life.
If you have met the markers that I have outlined, you may reach a still higher level of maturity when you realize that you need to help your mother or father if one of them is not well, lonely, or in need of your advice on other matters.
When my mother—Little Mom—became older, my sister and I realized she needed someone to live with her—a kindly aide to shop for groceries, do light cooking and housekeeping. I found the perfect people to work for my mother. My sister stepped up and worked out auto-pay at the bank for my mother's recurring bills. (My father had died 20 years earlier.) The aides we hired needed to be paid each week, and my sister kept a schedule of the four aids who rotated mornings, nights, and weekends. I was at my mother's house very often, keeping her company, typing as I sat in her living room,
This entire process was new to me. I suddenly felt plunged into a subculture of caring for the elderly that had different standards and requirements that we had to oversee. My sister and I had to learn fast. It was a demanding job with many financial details.
I tell you this for if you are not interested in acquiring a house, redecorating, refurbishing, or starting a family, you may be ready for this next chapter of life regarding home and family, helping a beloved parent who needs assistance. You may need to make a sacrifice of time or money, but Saturn would never force you to do anything you don't want to do. If you do this for your parent, you will do it willingly and lovingly. It would represent a new area of learning and yield enormous personal growth and insight, just as all the signposts of life Saturn teaches us to master.
I want to add that as a Scorpio, your modern ruler, Pluto, teaches you to be intense—to laser into whatever you are determined to tackle. That's because you are ruled by two energy planets, Mars and Pluto, with Pluto dominant. Mars, your secondary ruler, expends it energy outward onto the landscape, while your dominant ruler, Pluto, teaches the value of turning energy inward, to effect a transformation, in the way a caterpillar become a butterfly. This is why as a Scorpio, you are able to accomplish any goal you set for yourself.
One thing is clear: With four planets plus the Sun and new moon in your home and family sector, you will be thinking a lot about your physical residence, other property you currently own or plan to own or rent, or instead, about your family—a parent or a new member, either your baby or your sibling's baby—this month. The events, experiences, decisions and actions you experience in February and March could have the power to affect you for a long time and will be exciting, comforting, and especially right for your future.
The end of the month will be lighter, softer, and easier. The full moon of February 27 in Virgo, 9 degrees, will bring you needed fun. It looks like you will see a friend or your sister. I say that because this part of your chart rules happiness and joy. It is due to be a very a gratifying time for you, and of course, with a pandemic raging, you will need to maintain social distancing and wear your mask if it's a friend you rarely see.
Alternatively, it is possible you will give a virtual event for charity or a humanitarian cause you believe in. If your event takes place within five days of the full moon February 27, it should give you great confidence to know it will likely turn out exceptionally well.
If your birthday falls on November 2, plus or minus five days, this full moon will speak directly to you. If you have Scorpio rising or your natal moon in Scorpio at 9 degrees, plus or minus five degrees, the same is true for you. Look at your chart. Do you have a natal planet at 9 degrees Scorpio, Cancer, Pisces, Virgo, Taurus, or Capricorn? If so, then that planet will be activated and will be quite helpful to you.
SUMMARY
The full moon of last month, January 28, that appeared in your tenth house of honors, awards, and achievement, may have brought you exciting publicity, a promotion, award, offer for a new job, or praise from your boss or client. Perhaps you don't know yet how much you impressed others and how your reputation is reaching skyward, but you will know in time.
By mid-month, the new moon February 11 in Aquarius will draw your attention to your home, soon to become a center of activity or of your thinking. You will have a remarkable build-up of planetary energy—six of ten heavenly bodies—aligned in Aquarius. Mathematically, that is the highest number of planets we can have in one sign, considering the orbits of each of the planets, so this is truly extraordinary. Lots of news is bubbling up at your home, and this private part of your life will continue to be the center of your attention for months to come. Thanks to the conjunction of Jupiter and Saturn in Aquarius on December 21, 2020 (a once-in-20-year event), a different cycle will underscore how much you will prize your home and family. This cycle will carry you for at least 20 years or more. As you see, you have a great deal of emphasis on your private life.
It may be that you have decided now to move or that your landlord, who you have been renting from, has given you the chance to buy your apartment. You may want to live in the country and buy a house. Alternatively, you may have made the choice to renovate, refurbish, paint, order extensive repairs, or decorate one or more rooms, as a few examples.
This would be the best year in over a decade to institute your plans because you have Jupiter to help you find a spacious, sunny spot in the neighborhood you want to live, while Saturn will ask you to make commitments, and although you might have to sacrifice to make your goal a reality, the end result will make you so happy that you won't want to leave.
It's also a perfect time to rent or buy a second home or vacation cottage or to decide to add a roommate or see a person with whom you've shared your space leave (and be delighted to realize you've just doubled your usable space).
Of course, everything seems to have a yin and a yang, a push and a pull, an on and off switch. In this case, you will have to rally your spouse or live-in sweetheart to go along with your home-related ideas. You may not anticipate the pushback you might receive, so you will need to be your persuasive best to rally others to your ideas.
If you do move, with many planets in Aquarius, you may want to ask an electrician to make sure the wiring in your home will be able to handle the stronger demand of advanced electronics—computers, televisions, and kitchen and laundry appliances. If you are moving, you are more likely to move toward a city rather than suburbia. Although as a Scorpio you need lots of privacy, the preponderance of Aquarian planets puts the emphasis on accessibility to city-oriented sophisticated shops and culture.
There is an alternative way this emphasis on your home life could work out. You may decide to give more help to a parent, or you may welcome new baby into your family—yours or that of your sibling—making your entire clan excited. The warmth of family at the appearance of a tiny child is magical.
As you wind down to the last days of February, you will have delicious fun. February 27 will bring a tender, bright full moon in Virgo, your eleventh house of hopes and wishes, and may bring a family member to stay with you, such as your sister or cousin, or a very close friend may move to your town. The pandemic is still very much with us, so don't let down your guard—masks are still necessary. Nevertheless, I see you positively thrilled with what develops at this weekend, February 27-28.
The reason I love this full moon so much is that surprise-a-minute Uranus will be beautifully oriented to the Sun in a perfect "trine"—120 degrees, indicating a fabulous surprise for you career. Dear Scorpio, you are reaching skyward and going higher with each passing month. Uranus will also send a 60-degree sextile to the full moon, indicating news from afar—perhaps a person in or from a foreign country—will make you thrilled, too. Alternatively, legal matters, the media, and academia will all be areas of gain.
You will love February!