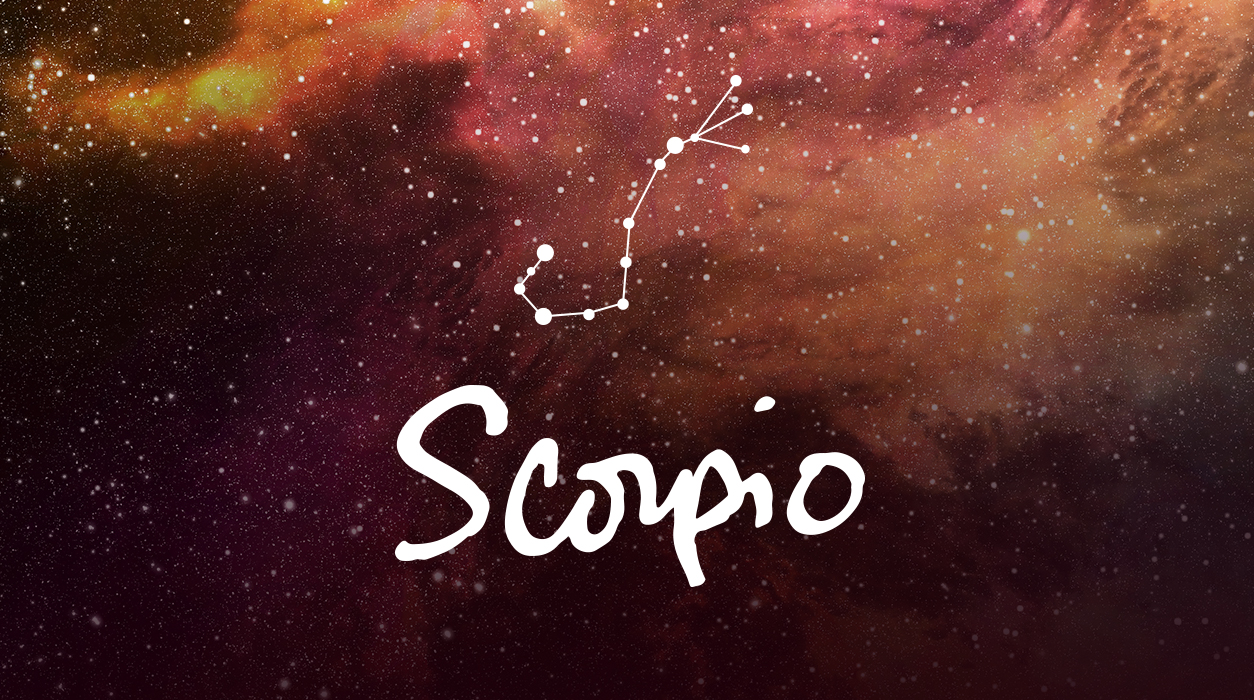 Monthly News from Susan Miller
AUGUST 2022
Dear Reader,
I am so excited to tell you about a project I have been working on for months—my own astrological NFT Collection called Susan Miller Stars. I am always looking for ways to bring you fresh experiences, and this is a big one for it will bring us all into the magical world of Web 3. Building a community of Astrology Zone readers has always been an endearing mission and desire.
Your August Horoscope for Scorpio
You seem to be thinking ahead to the later part of the year and feeling some enthusiasm for digging in. You may have taken time off in July, and if so, that was a good time for you to have gotten some rest and been rejuvenated.
The new moon in Leo, 6 degrees, occurred on July 28 and will be influential in the days and weeks to come. It will help you in your career. That new moon was shining on your mid-heaven, at the tiptop of your chart, and was supremely beneficial.
This new moon can help you advance in your career and get higher-ups to be responsive. Your star power is strong, so August will be the time to interview for a new job or to ask your boss what it would take to grow within the company. If you are told you need more experience, ask if a switch to a new department could accelerate your learning curve.
This new moon was a peach, for Jupiter was in perfect position to beam golden rays to your prestigious, professional career sector. Jupiter is in Aries and beamed to the transiting Sun and new moon, linking your daily assignments to your lofty tenth house of honors, awards, and achievement. This is clear—the work you are doing now (and have done recently) can easily place you on a fast track to success. You can soon take on greater responsibilities and have a better title. It also is the area of the chart that, when triggered, brings accolades from within your company, the industry you work in, or the world at large.
If you want a new position or a promotion, this would be the time to look for it. You just went through your best new moon of the year for you to convince people in authority that you are the one for the job they need filled.
If you or your partner is home with a new baby, for example, you have the option of sitting out this dance—set your eyes on the full moon February 5, 2023, which will give you a nice opportunity to again scale industry heights.
On another topic, Mars, one of your two rulers, is about to make a major move, and you will like the change. As a Scorpio, you like to have control over elements in your life, but recently, especially since early July, with Mars moving through your opposite sign of Taurus, you had to conform to others' needs and opinions.
Mars will move into Gemini on August 20, which could easily provide an immediate improvement over having Mars in opposition to your Sun, which you currently have now. Once he gets to Gemini, Mars will not stay the typical seven weeks when he visits a sign, but rather seven months.
On August 14, you will have Pluto sending a highly supportive beam to Mars. This is a powerful aspect because Mars and Pluto are your two rulers, and they will be in perfect sync. A writing or speaking project may bring you a nice fee.
Mars will enter your eighth house of other people's money, and that is where your attention will be directed. You may be motivated to look at your financial picture, making changes and improvements so that you can spend less or, conversely, find a way to earn more.
With such a strong emphasis on you eighth house financials from active Mars, you might be applying for a mortgage, making a will, opening a bank account for your children, or doing some savvy tax planning. You may meet with your financial advisor, and together make changes to your investment portfolio. While you are looking at your financial picture, you may look closely at your insurance needs, adding more coverage, or less, depending on whether your lifestyle has changed, and how much. You also may want to examine your credit card statement and delete recurring charges that you no longer use, need, or want.
If you are in the process of a divorce or trying to split profits with a former business partner at the end of the business, you may encounter pushback when you offer suggestions, and the conversation may turn contentious, even with your lawyer present to intervene.
Another way Mars could be influencing your relationship is if you are married (and not in a court case) or in love and living with your sweetheart, inflation may be causing pressure on you both, so now, and in the coming months, you and your partner may argue about money. Try not to be upset—this is affecting everyone—for your finances will become easier to manage by March 2023.
If you are in a court case where a lot of money is at stake, the case may drag on for seven months. You might want to make an offer before the date Mars enters Gemini (August 20) and see what happens. If you are "shopping for money," such as to pitch venture capitalist investors, you will be consumed with this effort, and Mars will give you plenty of courage and drive to keep going.
Mars will remain in your financial eighth house of other people's money for seven months, and the reason for this unusually long stay is that Mars will go retrograde for a large chunk of that time. Mars will be out of phase from October 30 until January 12, 2023.
Mars retrograde would not be the best time to finalize a big business deal, so don't plan on signing a contract then. Mars teaches us all how to compete well so that we win, and all along Mars provides energy, motivation, and drive to face any obstacle head-on, but when Mars is retrograde, we miss his energetic assistance, and when projects take more time and money, we wonder what happened.
Mars goes retrograde every two years, not as frequently as other planets, so we tend to take Mars' help for granted. By November or December, you may encounter worse supply chain problems, so if you need certain supplies for your work or for yourself, order them now. Clients will be maddeningly slow to make decisions, possibly because of financial market volatility in late October and early November, and that could temporarily cause a freeze of decisions and work flow.
It's also possible 2022 budgets will be depleted by November or December, especially since everyone is being affected by inflation. Clients may be waiting for January for the new 2023 budgets to kick in.
It will be important that you launch as much as possible now, in August, while you have a good strong month (with the exception of a pesky full moon August 11 and the four days that circle it—more in a minute).
Little Mercury is the Dennis the Menace of the zodiac, and he looks up to his big brother Mars. Mercury knows Mars is going retrograde, to go into a deep sleep in late October, so little Mercury has announced he is going to beat his big brother at a retrograde:
Mercury is going retrograde in Libra from September 9 to October 2.
Consequently, with both Mercury and Mars going retrograde, we'll have a very slow fourth quarter. You need to hurry and launch anything new now in August, or if you cannot act that soon, then do so in early October, near October 9.
You are (or will be) spending more money than usual, and that may be because you are in the process of a lifestyle change. You may move into a new house or apartment, get married, have a baby, renovate your kitchen—there are lots of possibilities. If you have no idea why you would be spending more, then watch your spending in the coming months until you get a lay of the land. Any kind of big change to your life usually requires a large outgo of cash. Sometimes we have to spend more than usual, which, at the time, is necessary and beneficial to create those life changes.
Now we come to the troublesome full moon on August 11 in Aquarius, 19 degrees, to fall in your fourth house of home and family. Uranus, planet of unexpected events, is the ruler of Aquarius and will tightly challenge the full moon and, at the same time, put the transiting Sun under siege. In astrological lingo, Uranus in Taurus will square the Sun in Leo and the full moon in Aquarius simultaneously, a harsh aspect suggesting that some sort of unexpected news about your home or family will surface that you will have to address quickly.
You won't see this news coming, which is why it will be so hard to swallow. If you are renovating, the contractor may find something in the walls or basement that needs to be fixed immediately. Any full moon will require a fairly immediate decision and the need to act quickly. Keep your schedule light.
You have been hosting Saturn in you fourth house of home since December 17, 2020, not an easy feat either. Shortly after this full moon August 11 (on August 14), you will have Saturn conjunct the moon, so Saturn will force you to be realistic when dealing with a difficult home situation.
If the full moon in Aquarius on August 11 does not focus on your physical living quarters, vacation home, or other property you own or rent, then your attention may be drawn to a family member who will need you to come help them.
On the same day that Saturn will oppose the Sun, August 14, you will have Pluto sending a highly supportive beam to Mars. This is a powerful aspect because Mars and Pluto are your two rulers, and they will be in perfect sync. A writing or speaking project may bring you a nice fee, or a new contract you sign could delight you. You would have to work hard on the project you agree to on or near August 14, but doing so will seem to be worth the effort.
On August 27, you have a warm, encouraging new moon at 4 degrees Virgo, your social eleventh house of friendships. This time of the year (late August) is everyone's favorite time for a vacation (in the Northern Hemisphere), and after such a busy month requiring so many decisions from you, you may want to take time off. Good idea. It's a moment to kick back, exhale, and shake off the pressures you've been under lately. This would be a great way to end a busy month.
You have a golden triangle appearing in the sky at this time linking Mercury, Mars, and Pluto—some very powerful planets. A friend, spouse, or family member—or all three—may come to your aid about anything that could be troubling or perplexing you.
SUMMARY
Everything this month seems to happen quickly and somewhat unexpectedly. It is not an easy month, but in a way, when you look back on all that will have transpired in August, you will see it moved you forward faster than you thought possible. It will be important to stay alert, realistic, and practical. Scorpio is classified as a fixed sign, so you don't like change, but even you will see the need to welcome it this month.
The month starts out pleasantly, and you might be even feeling quite lucky. The new moon that occurred July 28 fell in Leo and opened the door to important professional opportunities that you will feel during August. Do not be on vacation—the call to come in for an interview may come within August's first half. This is not a call you would not want to miss.
To make this situation even better, on July 31, the Sun, which rules your midheaven—your solar tenth house of career honors, awards, and achievement—was in friendly, supportive conversation with good-fortune Jupiter, currently based in your work-a-day sector. Simply said, that aspect linked your daily projects directly to your growing, positive industry reputation. If you want to change jobs or move up to a better position, this is a heavenly aspect that is baked into the new moon and what you need to make your wish a reality. Apparently, you've garnered admiration from an influential VIP who would like to discuss an assignment that would represent a big step up.
The difficult part of the month comes at the full moon in your home sector, August 11. Saturn, the planet that presses on us all and forces us to face facts, will be conjunct the full moon. Something about your living situation or condition facing a family member may cause you tension when that matter is coming to culmination.
What is coming up will be completely unexpected and challenging, and it might relate to your romantic partner, landlord, roommate, or other person associated with your home, but this person could be the crux of the problem. This full moon will bring sudden, sharp news that causes you stress. You will have to swing into action immediately with not a lot of preparation. As a Scorpio, you like to plan things out, but this time, your resourcefulness, flexibly, and ability to turn on a dime will be tested. That could be the point—to show you that not all things can be planned out, and if you can't bend to conditions, you will have a harder time. You have help around you—look and you will find it.
The good part of any full moon, even this one on August 11, is that subjects come up for discussion, and within days the matters will get settled with a plan of action in place. Also, miraculously, Pluto, one of your rulers and currently at the very bottom of your chart, will send a golden beam to your home sector, so if you have to move suddenly or need to locate a new roommate to help pay part of the rent, you will be able to do so.
At the time of this full moon, Pluto and Mars, both of which are your rulers, will be trine each other. This is an amazing aspect, for it bestows incredibly strong courage, determination, and unrelenting drive. While the full moon may at first have caused you worry, this aspect will bring out the fierce confidence that you need to solve any matter that comes up. Mars and Pluto will make their exact aspect on August 14, but you will feel their help as soon as August 11 and as late as August 18.
Mars has been in Taurus—a difficult placement for you—since July 5—but will finally leave Taurus on August 20. Mars will move into your eighth house of other people's money, which covers mortgages, insurance, taxes, wills, estates, and so forth, putting an emphasis on these matters until March 25, 2023.
This will be an unusually long period for Mars to be accessing only one part of the horoscope. The reason this will happen is because for part of the time, Mars will be retrograde—from October 30 of this year to January 12 of next year, and during that period it would be best not to make any big financial moves. Do not close on a house, buy property, or hire a contractor. Instead, it will be a time to work on financial planning and tweaking the details
The new moon of August 27 in Virgo, a sign that blends well with yours, will usher in a breezy, happy social period along with a chance to take time off for a vacation. Take it, dear Scorpio. After all you've done this month, you deserve to sit back, read a good book, and let cares drop away as you sip some cool and refreshing iced tea.