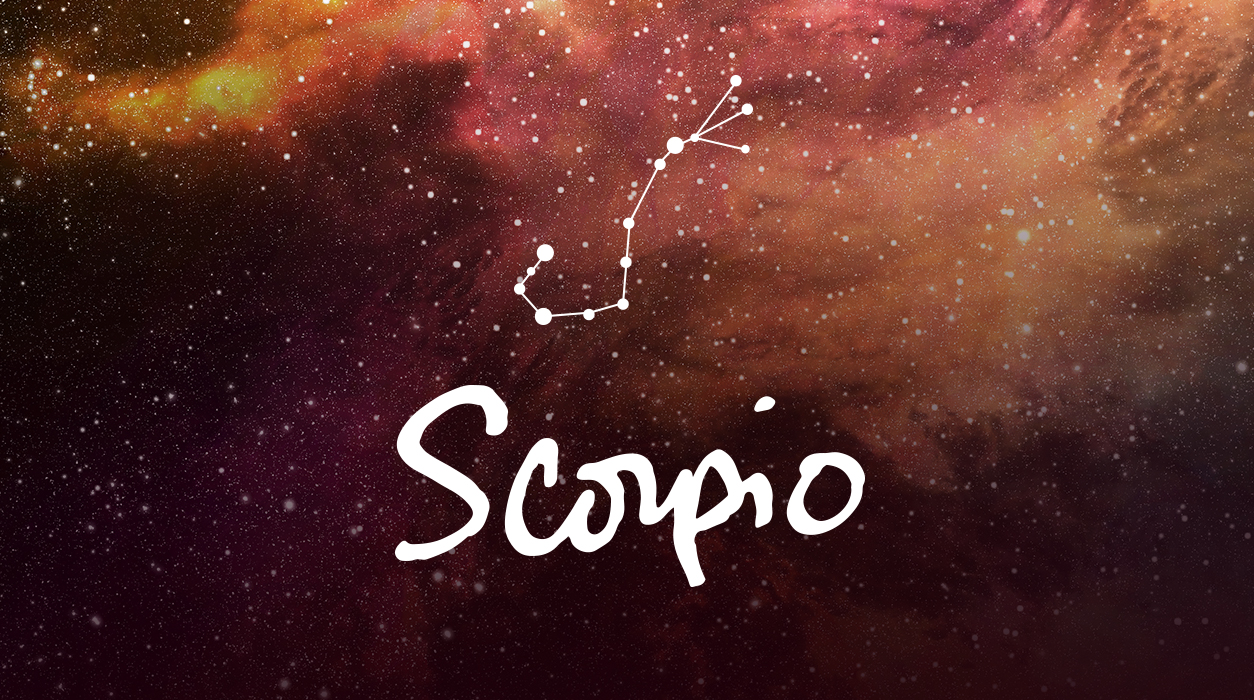 A Note from Susan Miller
April 2021
Dear Reader,
April will be a good, cheerful, and productive month until we get to the monster full moon in Scorpio on April 26. I know I am writing this on April 1, April Fool's Day, and I wish I were pranking you. This full moon will be no joke.
I am concerned about this full moon because Uranus, the planet of all things unexpected, will directly oppose the full moon in Scorpio on April 26. Uranus will be conjunct the Sun in Taurus, and Venus and Mercury will be in Taurus as well, making those planets unstable, too.
Your Horoscope by Susan Miller
Last month, in the final week of March, you seem to have had a chance to rest and catch your breath. The full moon of March 28 in Libra fell in your twelfth house of privacy. You may have wanted to enjoy a few mornings of sleeping in or taking an occasional hike in the woods in solitude, enjoying the sound of the birds, the wind blowing through the branches, and the muffled sound of your shoes stepping forward on the soft moist earth. Scorpio needs regular time away, with no need to talk, but lots of time to think.
Your work is about to get very busy, thanks to the new moon, April 11 in Aries at 22 degrees. You also have the Sun, Venus, and Mercury orbiting alongside the new moon in your sixth house of work-a-day assignments. It seems that everyone will want to work with you, and you may have to hire temporary help to get all the orders out the door.
You may love the work, too. All those celestial bodies at the new moon on April 11 will be in Aries, a sign associated with entrepreneurial ventures and high-tech business, so you may be working on a cutting-edge project. You'll be focused on innovative work that others in your industry have almost no experience in. You may be working on artificial intelligence, virtual reality, augmented reality, app or website development, a podcast, or maybe opening a business to become your own your boss. If you need to expand the number of people in your own company or your department, you will find superb recruits to hire this year. Be glad for that—most businesses find it hard to attract talent and meet their salary demands.
The new moon will also motivate you to get more exercise. You're likely used to having an active lifestyle, but the pandemic forced you to stay home, and like many people, you've gained pandemic pounds. It did not help that gyms shuttered and, when they gradually reopened, severely limited the number of members allowed in. If you live in an icy cold climate, venturing out in past months may have sounded like torture. This month, as things get warmer and prettier in north hemisphere climates, you might want to go for a brisk walk or a run. If you have small children to care for or a job that keeps you pinned to the computer, you may instead want to check out YouTube for an interesting fitness class, or order resistance bands and work out at your speed. To see the best results, begin just after April 11.
Just after the new moon appears on April 11 would be a perfect time to consult doctors for regular annual screenings and tests. Go to the dentist, as well, and schedule an appointment with your optometrist to have your vision checked. While your first house rules your vitality and strength, the sixth house, which is so busy this month, rules the steps you take to ward off disease and prevent problems, or nip them in the bud, if your doctor says something has to be fixed.
Two special dates are worthy of circling on your calendar: April 15, when the Sun and Jupiter are in contact, and April 16, when Mars, your ruler, sends a golden beam to Jupiter. On these days, you will have the luck of a Leprechaun, and the good fortune of Midas—practically everything you touch will turn to gold.
If you need an ideal day to consult with your doctor or to have a procedure, consider going on April 15, when the Sun and good-fortune Jupiter will join forces in a sextile (opportunity aspect, with the celestial bodies 60 degrees apart). Jupiter is considered the great health, luck, and happiness planet and has also been called the planet of miracles, and the Sun is the giver of life, so you have a very favorable and potent combo here to address a medical matter. This day also rules work projects, making it the ideal time to pitch a client for more work or to have a job interview.
Now, let's turn our attention to Mars, the action planet and your secondary ruler. Mars is still moving through your eighth house of other people's money, so your spending has been climbing, but it will simmer down once Mars leaves Gemini on April 23. Your spending might have been high because you're getting ready to move to a larger space, rent or to buy a house or condo, or possibly purchase a vacation home. The entire area of real estate will be lucky for you in 2021. If you love where you live, you can renovate, make repairs, and develop a thorough cleaning or decorating plan. Pick any or all—you are golden now. Don't settle for anything less than your dream place, for if you keep looking this year, a more specious, sunny space will open up, one that even offers a view for you.
You'll also have strong family support now, so if you need money to accomplish your goal, you might get an infusion of cash from your mother or father. If the situation is reversed, and your parent needs your help, you're sure to find the perfect options this month, thanks to the interplay between Mars, your ruler, in a trine (divine harmony) with good-fortune Jupiter. This aspect will be exact over April 16-17, when you might want to make an application for a home improvement loan at the bank or try to get pre-approved for a mortgage. April 16-17 is good for any home- or family-related purpose, and as said, you'll have family support, too—if you need money, ask your parents for a loan or gift.
Be as productive as you can this month—with your shining aspects, getting work done should be fairly easy—because next month, Mercury will go retrograde from May 29 to June 22. Buy a new car, computer, smartphone, TV, kitchen appliance, vacuum cleaner, or any other item that has electronics inside now, well in advance of Mercury's turn to weak retrograde.
Now, we come to the difficult part of the month, a full moon due April 26 in Scorpio at 7 degrees. This full moon will occur in your first house of "you"—your identity, personality, and the image you display to the world. However, Uranus, the planet of unexpected developments, will oppose that full moon, precisely at 180 degrees. Uranus will be in Taurus, conjoining the Sun in Taurus—orbiting shoulder-to-shoulder—which will make both the Sun and the full moon react in a volatile, unstable way. You need to expect something to come out of the blue, and this will be something you never considered as a possibility, so you can't even guess what will come up. Everyone, of every sign, will be rattled by this full moon, not just you. Depending on where this full moon falls in your natal chart, that's where other unpredictable and somewhat shocking news will surface.
At the same time, as if we needed another rebellious planet, Saturn in Aquarius will square the moon in Scorpio and square the Sun in Taurus. A square is a 90-degree angle aspect that brings obstacles. You are likely to feel emotionally spent at this full moon, and your relationship with higher-ups is likely to go a bit off the tracks. The Sun rules your tenth house of career reputation but is currently visiting your seventh house of partners, indicating one person (in love or business) might not see eye-to-eye with you. This could be your spouse or steady sweetheart or a collaborator/partner at work, such as your agent, manager, publicist, business partner, lawyer, or other expert you hire. Regardless of who it is, it's like the world is about to go mad.
You could also have difficulty with a project you are doing with an executive overseas or a person you know in your country who speaks with an accent, for your international ninth house is being made volatile by Uranus. In your case, the moon rules that solar house. Try not to do anything important—don't sign anything or initiate an action—for this full moon is too unpredictable, and you can't rely on it. Full moons bring truth to the surface, so try to be philosophical about whatever comes up.
Before you throw your hands in the air and say, "Oh no!" there is one saving grace to this full moon. Mars, one of your two rulers, will be friendly and do what he can to help. At the very same time as the full moon on April 26, Mars will shoot a glittering beam to the full moon and, simultaneously, to Jupiter in your home sector (in an out-of-sign trine of harmony).
Although this will help all other signs, the fact that Mars is your ruler means he will help you more because, as your ruling planet, Mars carries more weight for you. Mars will be in Cancer by this time, a highly compatible place for Mars to be for Scorpio. A family member or real estate option may rescue you from your dilemma, or you may have a lightbulb go on over your head, and you'll come up with an idea that never occurred to you previously. Often when faced with a problem, we all need to sit with it and let our minds work in the background. You have help around you—if you look for it, you can find the help or answer you need.
If your birthday falls on October 30, plus or minus five days, you will feel this full moon directly. Scorpios born in November are less likely to have a strong experience with it. You may feel you have little or no cooperation from others, or you may feel competitors are coming out of the woodwork and being especially aggressive—even ruthless—in their quest to take away a large piece of your market share.
SUMMARY
You've spent a good deal of money lately, and you may be wondering how long this is due to keep up, and the answer is, not long. Happily, high spending will calm down once Mars, one of your rulers, leaves Gemini on April 23. You have no reason to be concerned, because you seem to have a steady flow of pay coming in, thanks to so many assignments that are due to head your way.
If you were out of work, this suggests you can stay nicely afloat with the volume of new business you're about to see come in. Scorpio is known to negotiate well, so if you do want to open the doors of your own company, this month's new moon on April 11 might convince you that you are capable of doing so.
If you work for others, you will likely be the apple of your boss' eye—he or she may give you all the best assignments because you've proven you can manage the crew, the budget, and meet deadlines.
With four planets in Aries, the work you'll do will be in a completely new arena, for Aries rules forging into unknown territory, possibly in high tech or medical research. No matter what industry you work in, you will be working on projects that require learning—there's something deliciously new in what you will do. Others will not have a lot of experience in what you'll be working on, so you will be making yourself an indispensable addition to the team.
A new moon on April 11 in Aries will be more effective if you have a strong, supportive Mars, and guess what? You will have Mars in an ideal position to boost your progress. At the same time, it seems your home continues to need your attention, and maybe you are having workers come in to paint, make repairs, or renovate, or you may be enjoying updating and decorating the look of your home. You have been shuttered inside for more than a year, so you know what needs to be done. This month you can come up with stylish, original ideas to make your space your own—the reason it will come out so well.
While Mercury was retrograde in February, you may have delayed shopping for expensive home-related items, including home entertainment electronics. Mercury fully regulated its orbit by last month in mid-March, so Mercury is back to full power and will not go out of phase again until May 29 through most of June. This makes April an ideal month for making home-related choices and major decisions.
You might alternatively be thinking about your parent and how you can help your mother or father. Your parent may want to move into an assisted living facility or smaller space that is easier to manage. Or your parent may need help paying bills, so you might volunteer to set up auto-pay or help your parent financially.
Two special dates are worthy of circling on your calendar: April 15, when the Sun and Jupiter are in contact, and April 16, when Mars, your ruler, sends a golden beam to Jupiter. On these days, you will have the luck of a Leprechaun, and the good fortune of Midas—practically everything you touch will turn to gold. Sign contracts on April 15 and 16. On the first day, April 15, the brilliant Sun and Jupiter will be in contact, so if you need a loan or mortgage, your lender will work with you and likely offer you an attractive package. Your career outlook is strong, so it looks as though you'll be able to afford the dream that you are busy embroidering. On April 16, focus on home and family matters, and luck will be on your side.
Every month we get a full moon, but this month, the full moon, due April 26, will be more important than most because this one will fall in Scorpio. If your birthday falls on October 30, plus or minus five days, you will feel this full moon more directly than other Scorpios. (A point of information—you only get one full moon a year in your sign.) A relationship with a person you've partnered with for some time—your spouse, ex-spouse, or a close business collaborator—will take all your attention.
This could be a stressful aspect, so go into it strong and well-rested. You will reach an important crossroads on this full moon of April 26, for it will bring you news you won't expect—suddenly and out of the blue. Uranus will conjunct the Sun, so it could be that a big boss is announcing his departure, or you get an offer from a competing company that stops you in your tracks and makes you think. Should you take it? That's up to you. You may be feeling impulsive, however, so take as much time as you need to ask questions before you answer. You need to think long and hard because this decision is too vital to rush.
Uranus will oppose the moon directly, suggesting you might have to move, and if so, you may encounter problems finding a suitable place to live. Uranus always brings what you are never looking at, even as a possibility, which is why tight aspects like this one often come as such a shock—even good news sometimes rattles us.
You won't have full control over events at month's end, for Mercury, Venus, the Sun, and the new moon are all in Taurus, the sign found 180 degrees from yours on the horoscope wheel. You like to be the master of your own destiny, but life sometimes doesn't work that way—and it's okay. We all learn that no man is an island, and we all need others to cooperate with and complete us. Uranus is the ultimate planet of surprise, so this moment may mark a setback, or it could bring one of the biggest breakthroughs of your life. Think positive!
You have Mars helping you through family support and real estate options (if you are determined to look beyond the first place you browse), and because Mars, your ruler, will also send an affirming, supportive electric beam to the full moon in Scorpio, you could think of a great idea on your own. Give your mind the task, and the wheels will turn in the background, even when you aren't focused on finding your answer. You can, and will, come up with a great solution.