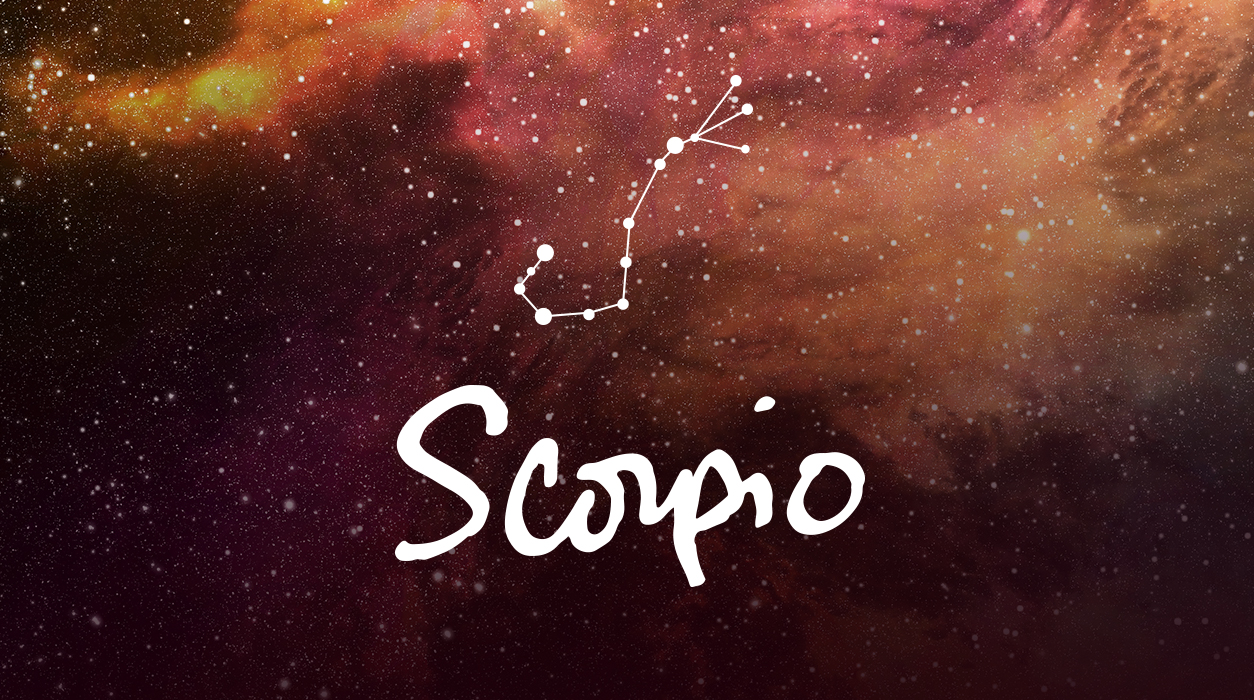 Your Horoscope by Susan Miller
The very best part of this month will arrive at month's end, at the full moon in Scorpio on April 29. You and I will talk about that full moon, but let's save that good news for later. This month has tricky planets at the start and middle weeks, but those planets will begin behaving like little lambs by month's end, and bring you a very positive experience. Keep the faith, dear Scorpio.
The month starts out with a full moon in Libra, which technically appeared on the last day of last month, March 31. A full moon will be influential for four days, so as you enter April, you may feel in need of rest. The full moon in Libra will be in hard angle to Saturn and Mars in Aries. With a packed third house of communication, you may feel overworked, or running from pillar to post to please everyone, with pressure on you from clients or higher-ups, and those at home, too. You want to succeed, but you will keep facing roadblocks as you go along in the first half of April, and you will need to summon your resourcefulness and creativity to turn things in your favor.
You may be close to sealing a business deal but encountering last-minute demands that may make you feel broadsided by changes the client wants to make to the deal. Alternatively, if any political intrigue has been happening at the office behind the scenes, or if anyone has withheld information from you, the full moon will bring out in the open the facts so that you can see what is going on, address it, and protect yourself.
On April 2, Mars and Saturn will be conjunct in Capricorn, a classic aspect that refers to injury through falls, harming bones (especially the knees), and teeth. You have this aspect in your third house of short distance travel, so it would be a good idea to have your car looked over by a mechanic before leaving. Check hotel accommodations and flight schedules, verify that all addresses are current, and get detailed driving instructions. Don't over-rely too much on GPS. Confirm all meetings at the last minute.
Mercury will retrograde during the first half, a trend that started March 22 and that will extend until April 15. This time, Mercury will retrograde in your sixth house of work assignments, so this is where things are likely to get delayed, changed, or go off the rails. You may find that clients are indecisive and changeable, even if this behavior is not characteristic of your client. Alternatively, you may not get a project that was promised to you. Or, you may be working on an assignment that the client says she wants completely redone and taken in a new and different direction. Ah, this all is part of Mercury retrograde.
Do not buy any electronic items while Mercury is retrograde, because Mercury rules the gears and electronic impulses in those types of products. Either the electronic item won't work properly, or you will have second thoughts, and perhaps feel you chose the wrong model. Wait until April 23 to buy what you need, for that date would be great for purchasing electronics.
April 23 would also be perfect for signing a contract, for Mars, your ruler and planet of action and competition, will receive golden signals from Jupiter, the great good fortune planet that often brings healthy profits from deals and launches started on a day that has this aspect. Indeed, Mars conjunct Jupiter means action leads to money. (Mercury goes direct on April 15, so you would be free and clear to make strong competitive actions by this time of the month, April 23.)
It would the right time to take a new permanent job during this time, April 23, but if you are desperate for the salary and need the job (we have all been there), take it during Mercury retrograde – you can always change jobs again later if the job proves not to be the one you had in your heart. If you know the person who is hiring you from your past, you would be fine to take it – you are not starting a new relationship but extending a former one. Mercury cannot hurt you.
The sixth house, where Mercury will retrograde, rules workaday projects that come across your desk. It also rules something else – your health and well-being and the steps you take to boost your health. If you get medical tests results back that seem wrong to you in some way, ask to have the tests repeated. Sometimes a diagnosis is hard to make because the lab makes mistakes or leaves the sample out on the counter too long.
If you would like to learn more about Mercury retrograde, and why it is never wise to buy new electronic items during this phase, you might want to look at my article, "All You Need to Know About Mercury Retrograde," on the lower left hand side of my website of Astrology Zone. Here is the link: http://bit.ly/2ny6INl