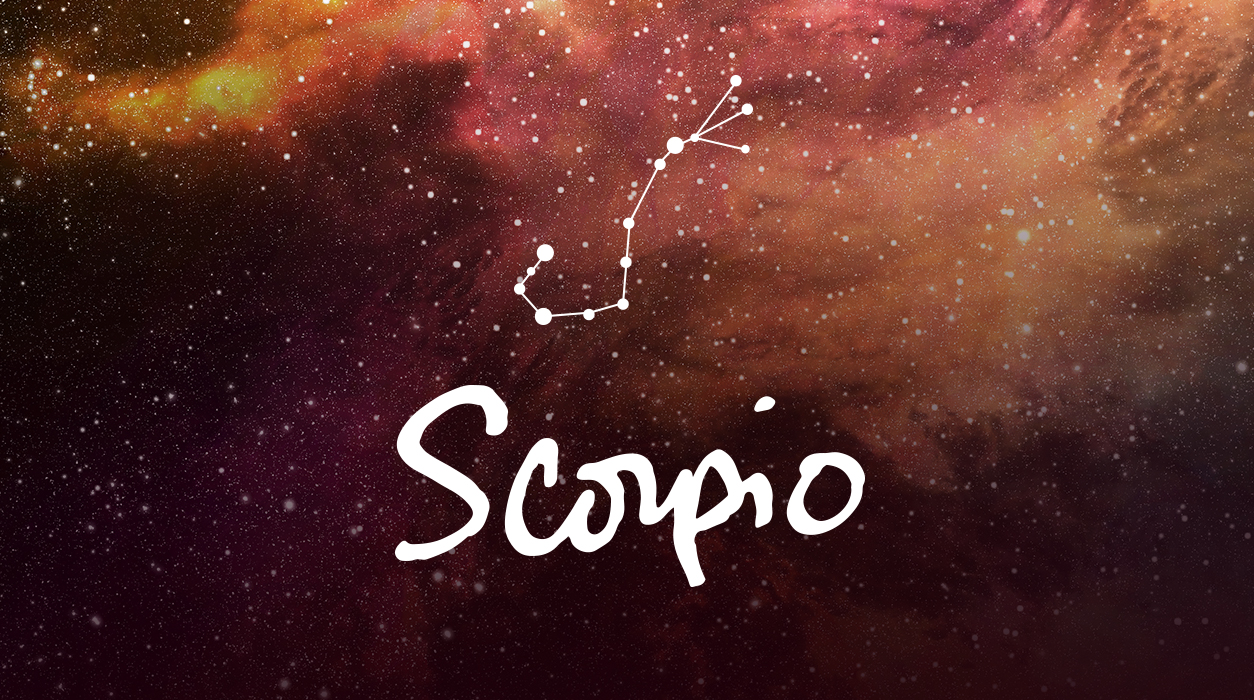 A Note from Susan Miller
february 2020
Dear Reader,
February will be quiet an exciting month, dotted with special days to bring you a variety of opportunities and good news. January was difficult for some readers, but February should be a happy little month packed full of twinkling stars to lift your spirits.
My Astrology Zone pop-up shop appeared in Bloomingdale's last month and will run through March 1. This is a highpoint of my career, and a project I have thoroughly enjoyed. I worked with many of Bloomingdale's executives in many departments since last summer—the resulting shop is breathtakingly beautiful. My store is part of the "Carousel" concept found on the main floor in four of their stores.
Your Horoscope by Susan Miller
This will be an exciting month for you, for it includes possibilities for career advancement, travel, and extraordinary romantic developments. It's a month with plenty of variety and room for you to make choices to shape February, and your future, in a way that suits you perfectly.
As you enter February, it seems you spent quite a bit of money in January, and it appears your high level of spending will continue for two more weeks, until February 16. That's when Mars will move out of Sagittarius, a difficult place for you to host Mars. You won't miss Mars there, and you won't see another period like the current drain on your financials again until December 2021, two years from now. Mars is not all bad, however, for you will see at the new and full moon, Mars will work hard to refill your coffers again, and he will be quite effective. I will come to that news in a moment.
When Mars moves into Capricorn from February 16 until March 30, he'll be happier there and so will you. Mars will be glad to see his friends—Saturn, Pluto, and Jupiter—all in your third house of communication, and they're ready to welcome Mars to the team. With four mighty planets in your third house, you will likely work on a communication-oriented project. You may work on a novel or other book, screenplay, or the development of a new app. You might be involved in shaping an advertising, publicity, or social media campaign or doing a lecture tour. You could be thrilled by the opportunity to launch your own podcast series. You might go on a lecture tour, research facts for your thesis, or if you write code, create new software or a website. If you are an editor, you'll be very busy.
Travel is also a theme of this part of your chart, your third house, and with so many planets stacked there, it would be hard to believe you would opt to stay home. As a Scorpio, you don't usually like to venture out without a purpose, but you do seem to have reasons to pack and go in the second half of February, and you may also travel in March.
Let's look at your communication sector and all the gifts the various planets have brought to offer you. Saturn will lend you the ability to give impressive concentration to your projects and to pay attention to the smallest details. Your ruler Pluto will give you the impetus to conduct thorough research. Jupiter, the good fortune planet found in this same third house of your horoscope, will make the process joyful and, just as importantly, help you find a way to make a hefty profit from your work. Mars will give you the energy to push forward and make superb progress. Active Mars will remain in your third house of communication until March 30. The other planets—Saturn, Pluto, and Jupiter—will be in this area all year, and Saturn and Pluto even longer.
Your career will bring the kind of exciting news that will make you want to shout it from the rooftops. That will happen on or just a few days after the appearance of the full moon in Leo on February 8-9, plus or minus five days. The news you hear won't be about a small advancement—this seems to bring a monumental one. You are proving you are a major force of nature, dear Scorpio.
In the middle of this period, Mars' little brother Mercury will go retrograde from February 16 until March 9. Mercury is famous for causing delays. In this case, it is likely due to changes in your manuscript or the overall direction of the project. This suggests you will need to make tweaks and go over some points again to check for accuracy or to communicate more effectively. Don't be blue to hear this news. If you are writing a novel, for example, your editor might want you to define one of your characters more vividly to improve the strength of the story. There are many possible reasons you may be giving your work a second dusting, but this period won't last long, only a little over three weeks, until March 9.
Do not sign papers or launch anything new with Mercury retrograde, and don't sign too close to the day it goes retrograde (February 16) either. I would suggest you sign February 1 until February 11, but no later. Refrain from buying a car, computer, smartphone, kitchen appliance, or anything else with electronics or moving parts. You will be so glad you waited until next month. Buy your item up to February 11.
The full moon of February 8 (or February 9, depending on your time zone) will be in Leo, and this one is a big one for you, for it will light your prestigious tenth house of honors, awards, and achievement. This is the only full moon of 2020 that will focus on your professional advancement, and it should be a moment when you crystalize a big career goal.
Also, I am so excited to report that Mars, still in your earned income sector at this time of the month, will be in divine angle to that full moon. This tells me that in addition to the likelihood that you'll earn an exciting promotion, you are also poised to receive a substantial increase in salary. If you are self-employed, you will have a perfect chance to bring in a lucrative, prestigious client. Wow, you are about to extend your power and influence and make more money—now that's a triple-win situation.
This full moon of February 8-9 is in Leo, a sign that rules the arts and entertainment, including actors and musicians, artists, costume and set designers, poets, photographers, filmmakers, screenwriters—even lawyers who specialize in intellectual property for the entertainment industry. Leo also rules the luxury goods market, such as expensive perfumes, precious jewels, beautiful, quality designer attire, luxury shoes, handbags, scarves, sunglasses, and other accessories, as well as men's custom-made suits. Leo also rules fine imported chocolates, fine wines, champagne and liquors, upscale spas, yachts, private planes, expensive, custom automobiles, castles, condos, and co-ops. You get the idea.
Leo rules all things related to children too, including such areas as children's clothing, books, games, lunch boxes, learning supplies, and teachers. Leo rules toys, as well as nannies and caretakers—you may think of more, too. If you work in one of these Leo industries, you will especially be in a position to take full advantage of this full moon. Watch for news plus or minus five days of February 8-9. Look every inch the successful person—dress the part as if you've already won the top job.
At the same time of this full moon, Mars will be in ideal angle to the Sun, Leo's ruler, giving a double-dip of happiness to that lunar peak. I am betting you are about to hear that you have scored a professional victory at this time.
Next, let's talk about love. Lucky you, on Valentine's Day, the transiting moon will tour Scorpio, so you will have the likelihood of an especially beautiful day. On February 14, the planets will be in a sweet little bunch, excited to be together and ready to help you enjoy the day to the fullest. (Believe me, seeing so many planets cooperate is rare.) The quick-moving transiting moon will be receiving breathtaking emotional inspiration from Neptune, the planet of unconditional love.
Meanwhile, Uranus, the planet of surprises, will beam Mars, your secondary ruler, sending you a big surprise. At the same time, Jupiter will be in lovely aspect to the moon, bringing a touch of beauty, luxury, and comfort. It's one of the best Valentine's Days (February 14) that I have seen in a long time. As an aside, I know that this is not Valentine's Day in Brazil (that's June 12) or in China (August 26 this year), but February 14 will still be heavenly, and because it is a Friday night, go out!
There are more reasons to be excited about your love life as you move through February and the rest of 2020. Neptune, the planet of love and compassion, is the natural ruler of your fifth house of truelove, the area of the chart known to ignite that first spark of attraction. This area also encourages greater love as your relationship matures and deepens.
This year, something special will happen when Neptune reaches out to good-fortune Jupiter and together align perfectly on February 20. These two titans of the solar system won't stop there—they will meet two more times later in the year, on July 27 and October 12. Neptune and Jupiter will remain within close mathematical significance until mid-November without interruption. This is fantastic news if you are hoping to find love, or if you are married or in an established relationship, to bond closer with your partner, possibly to start your family.
Jupiter's teamwork with Neptune is one of the big features of 2020 and has another bonus for you. It will spark your creativity in a way you've not seen in a long time. If you work in a field that requires you stretch your imagination, offer up ideas, or create artistic expressions, or if you work to support creative people (such as an agent or editor), this aspect in 2020 will work sensationally in your favor.
The February 23 new moon in Pisces at four degrees has been custom made for the blossoming of love. If you are a Scorpio with no special person in your life, that may change after this lovely new moon appears. I am not referring to casual dating or a roll in the hay, but rather real and heartfelt love, the kind of love you will want to treasure, nurture, and build your life upon. This moon will light your fifth house of romance and encourage a fateful first meeting.
All the planets in your third house of communication—also ruling travel—will be in conversation with the Sun, new moon, Neptune, and Mercury in your love sector. This suggests you may travel late in the month, an ideal time to do so. You can choose to go anywhere, near or far, to take full advantage of the stardust about to fall over you. For you, Valentine's Day may come a little late, on the new moon of February 23 (plus the weeks that follow), but life is likely to become outstandingly sweet.
I am excited to report that Uranus, the planet of surprise, will be in Taurus at three degrees and deliver silvery electric beams to this new moon on February 23, giving you the chance to find love quite out of the blue. You would be most likely to find love at a party or other leisure setting, not at work or an industry event or through a dating app or website. Another good place to meet someone would be at a retreat where people go to meditate or find spiritual or religious inspiration.
If you are attached, you have lots to look forward to from this new moon. Uranus, the planet of out-of-the-blue events, is based in your committed relationship sector, so you will receive a surprise from your partner, and I feel it will be a joyful one. If dating, there is a good chance you will give or receive a marriage proposal. If you are already married, your partner will show you how much you are treasured, and you may receive a valuable gift.
This is the time of the month to think about yourself, turn your attention away from career concerns, and focus on building a warm and happy emotional life. If you can take time off, doing so in late February would be ideal. Step out and be excited to find out what the world holds for you. If you have not had much luck in the dating world, keep in mind that you didn't always have such supportive aspects as you have now in this extraordinary month, so don't let the past be the prologue to your future. Say to yourself—my life starts now.
If you pray for a baby, this would be the ideal new moon to start getting serious about the process. If that means going to a fertility doctor to start a series of tests or in vitro fertility treatments, then do it in the days or weeks that follow this new moon. If you have children in your life—yours or those of a close friend or relative—do something special for at least one child. You may not be aware that you are currently building a very strong bond with that child, but you are, and that bond could last a lifetime.
There are so many ways to find happiness in February—through career success, fun travel, or by finding love or celebrating the love you have and expressing your deepest creativity. Your ability to communicate or participate in one of the communication disciplines will bring joy and applause.
I am sure by month's end, you will say that this month has had more brilliant facets than a diamond, and it will sparkle just as brightly.
On October 1, 2020, there is a full moon in Aries 9º, not Aquarius 9º. We apologize for this error in our 2020 calendar.
—————————————–
Please Note: On October 1, 2020, there is a full moon in Aries 9º, not Aquarius 9º. We apologize for this error in our 2020 calendar.
——————————————
SUMMARY
You have a dream of a month in store, for both your public and private lives will burn brightly. Not every month can be this glorious, but you surely have all the right opportunities clicking into place for you to have some very exciting experiences. By the time this month is over, you will be declaring that February was one of the best you've seen in a very long while.
Your career will bring the kind of exciting news that will make you want to shout it from the rooftops. That will happen on or just a few days after the appearance of the full moon in Leo on February 8-9, plus or minus five days. The news you hear won't be about a small advancement—this seems to bring a monumental one. You are proving you are a major force of nature, dear Scorpio.
It seems you've been spending more money than usual lately. That has been due to Mars' move through your earned income sector (second house), but soon that period will be over—February 16, the day Mars leaves Sagittarius, a tough spot for you to have Mars.
However, sooner than that, you may receive exciting news about career advancement at the February 8-9 full moon, when Uranus will send Mercury a magnificent dazzling beam. Suddenly, you may be in line for a salary increase that you never expected. Meanwhile, Mars will signal the Sun, another sign your star is surely on the rise. If you've been interviewing for a job, you would hear back about whether you won it within five days of February 8-9.
If you were not interviewing for a new position but you gave an important presentation to a client, the same is true for you—the answer will come now, and it looks as though you will get the project. If you are self-employed, a shot of good news will likely come up—an opportunity for new business that will not only improve your cash flow but also elevate your status in your industry. That's a double win! It looks like you will be dancing in the streets when the news arrives.
Later in the month, near February 21, you will shine when you announce your ideas for a creative project. Who could refuse approval with your star power? State your ideas with confidence.
Love will be your entire focus at and for ten days after the new moon appears on February 23. This new moon is as strong as it is lovely and may have an effect on you for weeks that follow. If you are single, be optimistic, for with your sunny outlook, you could easily meet someone new at a party or other social gathering. This new moon is so inspirational that the events you experience afterward might make you feel surprised, happy, and breathless. This same new moon will be ideal for starting a pregnancy or making special plans for a child (or children) you have now.
Travel will be possible this month, and if you go for romantic reasons rather than for business, you will have a dream of a trip. This will be true even if all you can muster is a few nights away with the one you love. Spending time in a new setting will be simply divine, and later you will replay that trip in your mind like your favorite melody.