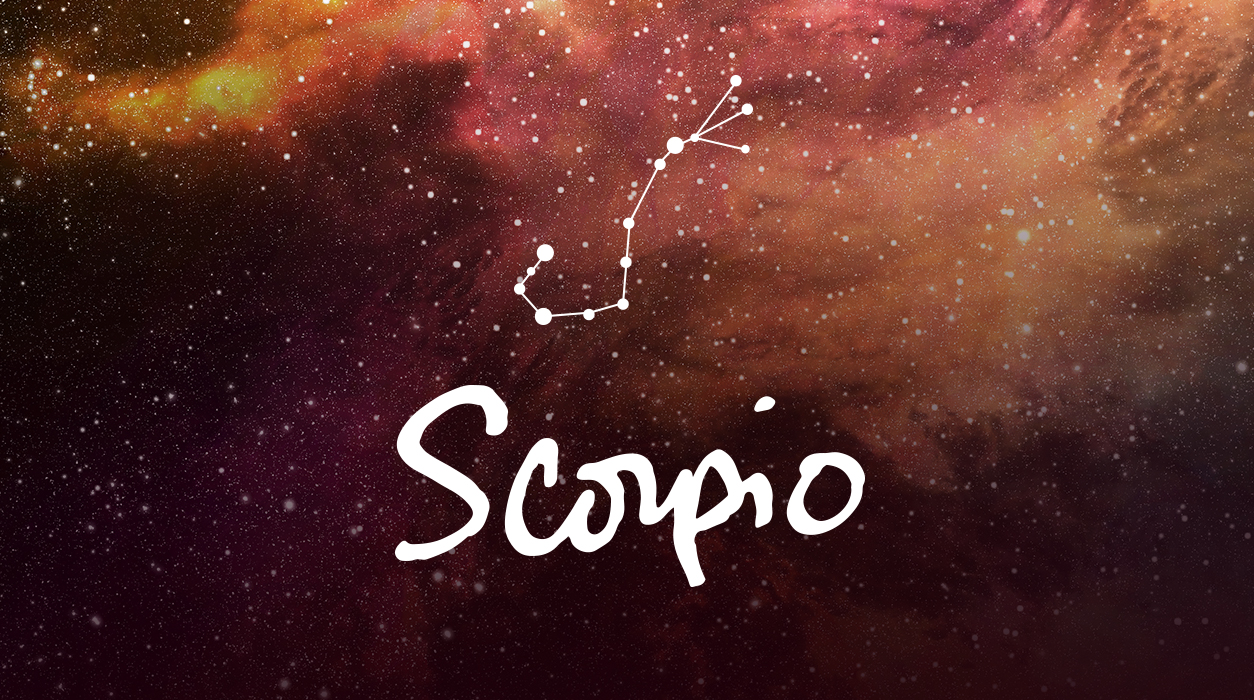 A Note from Susan Miller
AUGUST 2019
Dear Readers,
I am so happy to send you the August forecast, for it brims with happy surprises. July was an intense month for many readers, for we all were subject to two eclipses and Mercury retrograde. In comparison, August will be a breath of fresh air. Mercury is now direct, and we have one of the most beautiful new moons of 2019 on August 30 in Virgo. It will offer you an array of opportunities and many happy surprises in the last week.
Your Horoscope by Susan Miller
You have an exciting forecast for the month ahead, with good news coming from many different quarters of your life. The first half of August will be all about sensational career success, and in the second half, you will have an unusually vibrant social life where you'll celebrate the warmth of friends and happy times. It's very possible a wish that's dear to your heart will come true this month or next. This is the kind of month that could take your breath away. There's lots to get to, so let's get started.
The new moon arrived on July 31 (or August 1, depending on your time zone) in Leo (your tenth house) and will open sensational opportunities in your professional life. This new moon, glittering at the tip top of your chart like a brilliant lantern in the night, will lead you to career success. You will start to see that your career is reaching skyward, something you will see almost the moment August begins.
Mars, one of your two rulers, is in your tenth house of honors, awards, and achievements for the first time in two years, and it is a reliable indication that VIPs have noticed your work and are impressed with its quality. They are clearly seeing your future potential. Venus is in this same prestigious professional sector and is evidence of your career popularity across the board, suggesting that both higher-ups want to work with you, and subordinates want a chance to work for you.
Venus loves to be with her lover Mars, but because they have differing assignments, they rarely are together. The fact that they will be close (but not in conjunction in Leo) this month shows that you are displaying a considerable amount of genuine charm, and your style of working with others will be a big part of your success.
Mars first entered your career success sector last month on July 1 and is set to leave on August 17. Venus first entered your career and honors sector last month on July 27 and will leave on August 21, a few days after Mars leaves.
Use the first three weeks of August to your advantage, for you can get the attention of very powerful people now to advance your professional progress. As is typical, Venus comes by once a year, but Mars only comes by every two years to any sign, and his next visit to Leo will not be until June 2021.
Competitors who give you a hard time during the first half of August will no longer seem to concern you in the second half. They will have either given up or realize that if they cannot beat you, they might as well join you. Good idea—in August and beyond, you'll be on a bullet train to success. You're completely unstoppable.
One of the best parts of this new moon is the fact that Jupiter, giver of gifts and luck, will be beaming golden vibrations to the four little happy celestial bodies in Leo. All four are currently crowded in your tenth house of honors, awards, and achievements. Benefic Jupiter is in your second house of income, and there appears to be a direct link between your growing reputation for excellence and the money you will be making. You might say that usually happens, but not really. Sometimes a person might get a new title, but no more money, or more money but keep the same title they had before. However, it looks like a new title and more money may be yours any minute, and certainly before the year is out.
You may assume you don't have any competitors (or what the ancients used to call "open enemies") but you do, and they are showing up by the position of Uranus, the planet of all things (and people) that are unexpected. At this new moon, covering the first ten days of August, Uranus is in hard angle to both the Sun, new moon, and Venus, but as I said, there are competitors, not slinking in the shadows but out in the open where you can see them. This is good because you can figure out a strategy to deal with these pathetic people. They most likely don't have the star power you do in August, and that's a considerable advantage on your side.
Also, early on, Neptune is in beautiful harmony (a trine) with Mercury, suggesting you might see money from a creative idea. As an additional message of this new moon, July 31/August 1, Neptune in your fifth house of creativity is sending beams up to Mercury (speaking, writing) in your ninth house, and in the other direction to Saturn and Pluto in Capricorn, all in your writing/publishing/communicating houses. Mercury rules your house of commissions, royalties, bonuses, and cash advances. I believe something you've creatively cooked up (either as an artist or if you work in a job that supports artists) will likely bring you a fee or other small (but decent) financial windfall.
You will enjoy a number of dazzling days that I would like you to note.
The first will be August 5-August 7, when Jupiter in your salary and earned income house will receive beams from the Sun in your house of fame and honors. These will be exciting days to interview for a job or negotiate for a raise. If you have been going through the process of meeting with a number of people to get a new job, it appears your prospective employer will get serious about you as the process winds down. It looks like you have this job because the Sun and Jupiter will be extending favorable vibrations from Monday, August 5, through Wednesday, August 7.
On August 8, Venus and Jupiter will be in sync. Venus is in your fame and honors sector receiving calls from generous Jupiter in your earned income sector. This spells financial success for you.
You are just a bundle of good news. Jupiter has been retrograde for four months, since April 10. This month, Jupiter will bolt forward, an excellent development, for it means that Jupiter is about to powerfully go to work for you. Jupiter is now in your second house of salary, possessions, and earned income and will turn direct August 11. If you feel that lately Jupiter has not worked hard enough for you, you will love the change that is coming. When a big planet like Jupiter stands still in the sky (which is called a "station"), it is extra strong. Jupiter begins to station a few days before and after August 11, so watch to see what kind messages you receive—they will be propitious and show you what's soon to come.
Your home and family will be the big focus on the full moon, August 15, plus or minus four days. By this date, the little crowd of planets that were filling your career house will still be hanging out together. Mars will directly oppose the full moon on August 15 (within a tight six-degree separation) suggesting a conflict might arise between work and home-related obligations. You may feel pulled in two directions.
Alternatively, it might be that a VIP will be critical of you at work and, being self-absorbed, will not want to hear that you need to attend to things going on at home. He (or she) will only want your full attention, but life is not like that. Don't worry, because lucky Jupiter will be close enough (seven-degree separation) to the moon to rescue the situation and protect both your income and your overall sense of security.
Meanwhile, Uranus, still being a bad boy, will shake the palm tree to see if any coconuts fall out, and of course, something will. In so doing, Uranus will pick a fight with Mercury. As you see, these planets are being unruly and restless at the full moon, August 15. Mercury is close to a hard square to Uranus, so the problem that arises at the full moon might be one of communication or difficulties in travel and transportation
Additionally, Mercury in Leo and Uranus in Taurus, both planets being in fixed signs, suggests that someone you are dealing with does not want to bend an inch if there is a clash of needs or opinion. You are a fixed sign too, dear Scorpio, but at this full moon, someone will have to show flexibility. This is a fast-moving aspect, so take the long view and be the one to offer an olive branch to make things right again, even if you have had no fault in the matter. As said, Jupiter is watching this whole scene, and he is protecting you, so you will lose nothing by being adaptable or conciliatory, so do what needs to be done.
On August 17, Mars, your secondary ruler, will move into Virgo, a perfect place for Mars to be, for Mars will start to enliven your social life. Love, friendship, fun, and romance will be on your agenda, and Mars will remain in this area of your chart until October 3. All the planets are starting to migrate out of your professional sector and into your eleventh house of fun, friends, hopes, and wishes.
Saturday, August 24 will be a four-star day—possibly very memorable. Venus will conjoin Mars in a magical dance across the twinkling star-studded evening sky. Venus will finally embrace her lover Mars in conjunction in Virgo, your eleventh house of hopes and wishes. Venus and Mars meet like this every two years, but not in Virgo. This will not happen again in Virgo until November 2047—28 years from now! You need to make Saturday, August 24, special, so here are some ideas. First, you can plan a big dinner or give a party and invite many of your friends on this day. It's sure to be a hit!
When you have a concentration of energy in one house (like you will have in your eleventh house of friendship, hopes, and dreams), you often get energy pinged back and forth across the sky to the opposite house, and for you, that would be your fifth house of true love. If you are single, be out and about, for Cupid will be dispatching his little cherubs to help you find love on August 24.
If you are attached, August 24 would be your day to celebrate your love for each other. You can have a private dinner together, or invite those you are closest to and have a dinner party. This is such a special day—try to do something out of the ordinary.
You might think I have run out of spectacular days for you, but I have more for you.
You have a spectacular new moon, August 30, that is almost sure to bring joy to your social life through the first two weeks of September. Any career tensions you might have felt earlier will now melt away. You will have fifty percent of the solar system staked up in your eleventh house of friends, fun, events, and activities. This area of your chart is called the house of friendship, but it is also the fairytale house of hopes and wishes.
A dream you are dearly hoping to see materialize is likely to be within your grasp now, thanks to this new moon. You are in an enviable position. All the little planets that were partying in your house of fame and honors have marched over to your eleventh house that rules your friends, acquaintances, new contacts, groups, and clubs you belong to, along with charities and humanitarian efforts you might get involved in. You will have Mercury, Mars, Venus, and the Sun and new moon, all crowded together in this eleventh house of fun, friends, dreams, and wishes.
Uranus will change his tune at this new moon, August 30, and bring happy surprises and encouragement from friends and people close to you, such as your marriage partner, a beloved person you are dating seriously, a business partner, or an agent, manager, accountant, or lawyer (as examples), any of whom will be outstandingly supportive of you. One individual will want to help you and go far out on a limb to do so. Saturn and Pluto, not to be outdone, will also support that cute little crowd of planets in your eleventh house. You might travel to a friend's house in late August or simply reconnect and enjoy catching up.
Competitors who give you a hard time during the first half of August will no longer seem to concern you in the second half. They will have either given up or realize that if they cannot beat you, they might as well join you. Good idea—in August and beyond, you'll be on a bullet train to success. You're completely unstoppable.
Socially, you will do very well in the last week, so backtrack a little with me.
On August 26, Venus in Virgo will be in ideal alignment (a trine) to Uranus, bringing the best kinds of surprises. This will be a light, carefree day when love becomes fun, and the spark of love is easily ignited.
Two days later, on August 28, your ruler Mars will trade sparkling beams with Uranus, making it wonderful day for being with friends or even with people you don't know, such as at a trade show, live seminar, or conference.
This will be an extraordinary month, dear Scorpio, for career, money, friendship, love, and the realization of a dream you have long dreamed would come to you. Work on it, even if you have been disappointed in the past on that desire—you have a chorus of planets that will be pulling for you!
SUMMARY
When it comes to your career, you have a magical month in store. The Sun, new moon, Venus, and Mars, your secondary ruler, will congregate in your tenth house of honors, awards, and achievements. This will be the most exciting professional month for your career in all of 2019. The new moon of July 31/August 1 will set off news in the ten days that follow in August.
It is imperative that you not be away on vacation in early August so that you will be ready and able to investigate wonderful offers. If you go on holiday during August's first two weeks, you may miss this opportunity. Due to changing positions of the planets, you won't likely have cosmic help quite like this again. You currently have Jupiter in your earned income sector protecting you in a rare, once-in-twelve-year trend, and next year's Leo new moon won't be as special. Jupiter will send magnificent rays to the group of planets in your tenth house of fame. A perfect day to negotiate salary would be any of the following: August 5, 6, 7, or 8.
There is one difficulty, however, involving Uranus, planet of unexpected news, now in your seventh house of competitors—he may bring tension. Apparently, the job or promotion that you want is quite special and many candidates will want it too, and it seems that one person in particular will be willing to resort to unusual, surprising, and possibly unethical tactics to land it at any cost.
For you to win this job, you will have to do all you can to prove to higher-ups that you are the best candidate. Do not sell yourself short—the experience and talent you bring to the table will count. Write the best bio and CV you can muster, and have an industry person review it for suggestions on how to make your presentation even better. You can win this prestigious position, but you must show fierce passion to do so. Stay strong—the universe is on your side. As Emerson once said, nothing great was ever achieved without enthusiasm.
The full moon of August 15 will be in Aquarius and crystalize a home-related situation that you will settle now. You might move or, if not moving, select new furniture, linens, or other elements for your home to make it more comfortable and inviting. With Saturn and Pluto sending gorgeous vibrations to Neptune, the planet that governs the arts, you can be sure you will make design choices that will please you now and forever.
It is very possible that the upgrade you want to make in your home or other property you own or rent will be directly related to the success you are enjoying in your career. In fact, you may move to take advantage of emerging job opportunities, to cut down on commuting time, or to be closer to family. You will be earning more and can make your home décor more beautiful.
Family news will come up on or near August 15, and you might feel pulled in two directions, for your boss or client will want all your attention. This is not the first time you have experienced this, and you are becoming adept at taking care of everyone, quite magically.
By the time you get to the new moon on August 30, you will want to kick back and enjoy the company of friends. If you belong to a club, get involved in some of the programs, and if you don't belong to a social or professional group, consider sending in your application during the first week of September. Your horoscope reveals that you would gain quite a bit of personal growth by joining a club, charity, humanitarian, or community effort. Open yourself up to new friendships and new interests that your new friends may inspire you to investigate.
Venus and her lover Mars, your ruler, will meet in your friendship house, so someone you may have thought of as just a friend may become more to you—watch what happens on one of your happiest weekends, Saturday, August 24, and Sunday, August 25.