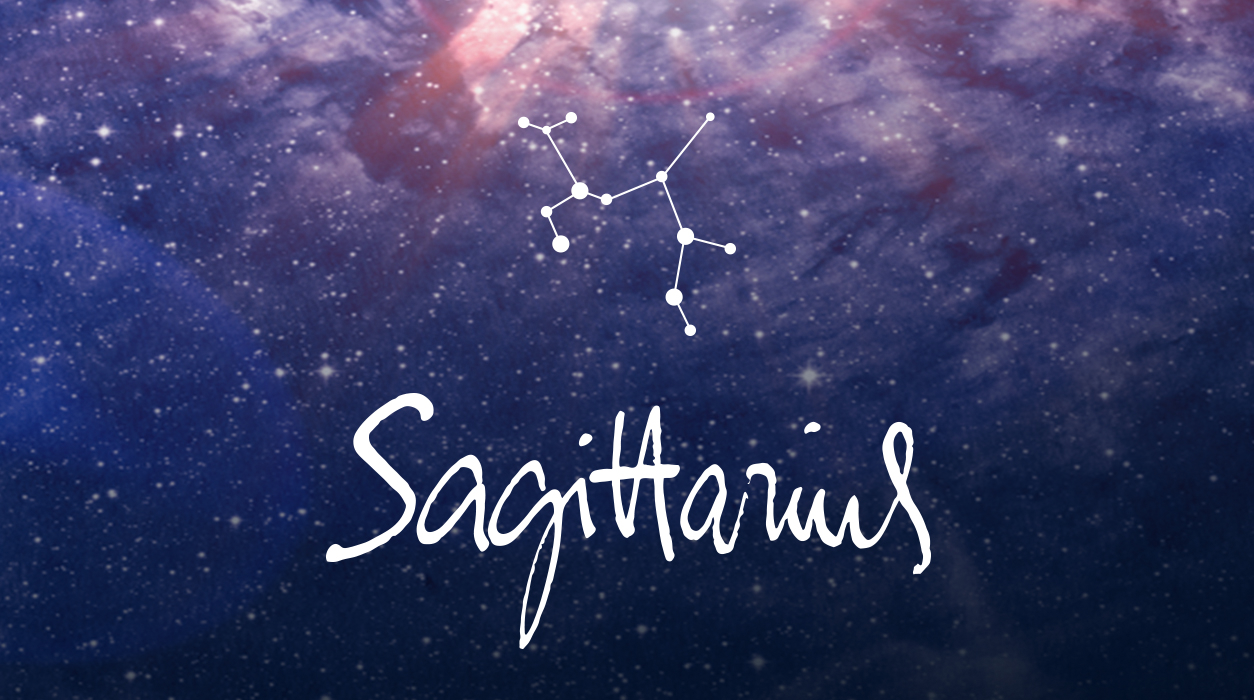 A Note from Susan Miller
September 2020
Dear Reader:
I finally can reveal the secret I have been harboring for months!
I have a beautiful newly designed app to replace my present app, still with the same trademarked name, "Daily Horoscope Astrology Zone + More by Susan Miller®". In a way the title is a misnomer, because my app comes chock full of information, some of which I will tell you about here. I am thrilled to finally show you the new design on the Apple App Store (http://apple.co/2gcVDnn)
My app will appear in the Google Play Store. They have it and approved it, so it should appear this week or next week. We believe it will be the same link, with the new app replacing the former one here: (http://bit.ly/2y7pHaT)
Your Horoscope by Susan Miller
This could turn out to be a major month of fulfillment for you, when things finally begin to turn in your favor. You have so many parts of life about to light up—your career, money, home and property, family, love and romance, children, and your creative efforts. In fact, with so much going on in September, I am wondering what could not go on in this busy, happy month.
The month opens with a bang—a beautiful, big full moon in Pisces, 10 degrees, September 1. Look up in the sky—you can't miss it. Big, round, and bright white, it will glow for days. It will light your area of home and family, and lucky you, this will be one of the sweetest full moons of the year and help all your home-related matters. You may move into a beautiful new apartment or have the formal closing on your new house. You may look at a vacation home in the first week to rent or buy or see the contractors finish up work on your kitchen or bathroom. You may conclude a major repair job or complete a thorough cleaning or decluttering effort at home in the first week of the month. With such a supportive full moon, your actions will lead to a greater sense of serenity.
One of the parts about this full moon that I love best is that Uranus, the planet of unexpected events, will send a sparkly, electric beam to this full moon and to the Sun. Uranus is currently in your work assignment sector, which indicates new business may materialize with the possibility of adding more staff. If you are self-employed, you will need more hands on deck, but you will be able to afford their salaries. This looks to be a lucrative job, and because Uranus is so friendly to the full moon too, you will make good money from this job. (The moon rules Sagittarius' solar eighth house of other people's money, and Uranus will be sextile the full moon, promising opportunity, profits, and happy circumstances.)
Just a few days later, September 9, the Sun and Jupiter will be in perfect sync. Jupiter is your ruling planet, so although everyone will love this day no matter what their sign—it is one of the best stand-alone aspects of the month—as a Sagittarius, you will enjoy it more. Jupiter in Capricorn is touring your house of earned income, and because the Sun rules your house of distant travel, it looks like this job may come in from overseas or foreign company based in your city.
There are other possibilities if that does not happen—you may get a note from your college that you are due for more financial aid, or you could hear form your lawyer that a case was decided in your favor and with a generous cash settlement on the way. A media assignment may come in (publishing, broadcasting, or digital) that will turn out to be lucrative. September 9 would be a perfect day to sign a contract, have a job interview, or negotiate a deal. September 9 is your red-letter day.
You will be on a roll, for by the time you reach the new moon in Virgo, 25 degrees, September 17, so much of the promise of your career potential will be realized at this new moon. This is true no matter what your age or your current stature—even if you have already achieved a lot in your life. Saturn, Jupiter, and Pluto will send golden beams to the Sun and new moon, which are transiting your tenth house of prestigious career developments. That new moon and Sun will be shining like a brilliant lantern at the pinnacle point of your horoscope wheel and help you attract clients who value your talent and want to work with you. Saturn will lend you job security this month, and Jupiter and Pluto will bring financial benefits. This means you won't just get a job with all glamour and no money—both career and generous fees or salary will come to you, hand in hand.
In a month that appears to be made for you, Mars is now brightening your fifth house of true love by traveling in fellow fire-sign Aires, not for the usual six weeks, but for an unusual length of time, six months. Mars rules Aries, so it's strong in this sign. That's good news for you, for Mars will enliven your love life in a strong way.
New moons open the door to new opportunities, so September 17 will be the start of seeing assignments worthy of your experience, and that will generate admiration for your skills. The tenth house is where we show leadership, so whatever work comes in will work to help you spread your influence in your industry, community, or the world. You must be part of the process, so from September 17, begin to pitch new assignments.
Elsewhere in your chart you have been hosting Mars, the energy planet, in your fifth house of love, romance, and creativity. Mars entered at the end of June and is set to stay until January 6, 2021. That's a long time to host Mars in any one part of your chart, but lucky you, Mars is in fellow fire-sign Aries, which blends well with your Sagittarian fire-sign nature. This energy may work out in several ways.
One way may be that you'll work on a creative idea for a long time—a big project—that is exciting to you and will allow you to show the range of what you can do. Mars is in conflict, however, with the three planets in your financial sector—Jupiter, Pluto, and Saturn—so the project will be under-funded and should have been allotted a bigger budget. The frustration I see is that you may have to cut corners to make the assignment happen.
That's a hard situation for any creative person to deal with, but with the Sun and moon both in Virgo, with Jupiter, Saturn, and Pluto in Capricorn, and with Uranus in Taurus, there are six out of ten heavenly bodies in earth signs, and you will need to be practical and realistic. I don't think you'll be able to wrangle any additional funds from the client, so you'll need to make do. I just shuttered when I wrote those words "make do." I get how you might feel, and I am with you. Creative people always aim to advance the best and most elegant interpretation and expression of an idea, and sometimes the money is just not there. This might be one of those times. Things won't always be this way.
If this possible situation does not resonate with you because you do not work in the creative realm or support creative artists or people, then you may be directing this energy toward your private life. The fifth house rules love, so you may be determined to find the love of your life, but during a pandemic, that might not be so easy. I have heard of couples falling in love lately over Zoom, and I attribute their strong relationships to how slowly they are starting, giving each person time to get to know the other without rushing.
If you are dating seriously, you might be waffling back and forth about whether you want to commit to your sweetheart. This would not the time to do so anyway, so relax—you need not make up your mind until late November or mid-December. Or you may be trying to decide when to have a baby, changing your mind each day, back and forth, as you think about all the pros and cons. Take it easy, and don't pressure yourself too much. Eventually, the answers will be obvious.
If you are trying to have a baby or adopt a child but running into roadblocks, it could due to the long visit of Mars to your fifth house, as well as the concern of the costs. The doctor visits are an extra expense during pregnancy but are necessary. If money is tight, your chart indicates that in early September you may be able to get financial support from your parents or other family members.
Mars will go retrograde soon, from September 9 to November 13, and because Mars is one of the three planets we feel the most when retrograde (the other two are Venus and Mercury), we have to make plans to get through this period with the least possible frustration. I might as well just say this—Mars retrograde is not a favorable time to launch any new venture, new product, or service or to start a new business relationship. Mars gives you the energy and motivation to compete well in the marketplace—it gives you the kind of drive where you will not take no for an answer.
The red planet gives you the fuel to put in the tank to make a venture go. It is like the fuel in a rocket ship that is heading to the moon. Mars is rarely retrograde and only goes out of phase every two years, so when Mars is strong, we tend to take his help for granted. When we start to see that everything is taking more time and energy to launch, and not with great results, we wonder why—it is due to Mars retrograde.
I know that the September 17 new moon, which is so good for your career, seems at odds with Mars retrograde. To that I say, go back to clients that have always supported you during the retrograde. They already believe in you, and you have worked other projects with them. We all will have to get used to smaller victories for a while, but it is only temporary.
Mars retrograde is also not a good time to get engaged or wed—if the pandemic postponed your plans, it did you a big favor. Mars rules the spark and chemistry between you and your beloved, and you need it to be strong.
To make matters more complicated, Mercury, who is Mars' little brother, will go retrograde too, and as luck would have it, right in the middle of Mars' retrograde. Mercury will retrograde from October 13 to November 3. (Mars will retrograde September 9 to November 13 if you recall.)
This tells me the coming months will bring delays, redo's, changes of mind, indecisive VIPs, whose approvals you'll need to proceed, and all the other slowdowns you expect from Mercury retrograde, but now with Mars layered over it. We are all in the same boat. If you need a computer, smart phone, new air conditioner, dish washer, or any other new electronic device, you will need to get it now, as early in September as possible. Do your best to shop in the first week of September, no later. If you need to conclude a deal, do so in the first week as well. Sign papers then, or by September 9.
I know governments are determined to reopen society, but that won't work the way they are hoping. We will be in a deep freeze with companies, colleges, and other organizations reversing course as more outbreaks occur. I will explain the timeline of the virus now as I see it.
I feel we have to prepare for a virulent second wave of the virus from the start of October to the start of December. Jupiter and Pluto are currently resting in retrograde, with Jupiter about to awaken September 12 and Pluto to do the same on October 4. They met this year for the first time in 13 years on April 4, a terrible time for Italy and New York City in terms of an outbreak. They conjoined again over June 29-30, and the southern states of the United States from Florida through Texas, Arizona, and up through California suffered terribly. Jupiter and Pluto will meet one more time, November 12, before spinning their separate ways, not to return again until February 2033.
I can hear what you are thinking—another pandemic in 2033? Highly unlikely. The meeting of Jupiter and Pluto usually brings huge, behemoth financial deals. I expected that for 2020, but the big, unprecedented financial deals turned out to be government stimulus packages in the trillions of dollars. Uranus is in Taurus, the same place it was 84 years ago (Uranus takes 84 years to circle the Sun). Uranus always gives you what you would never expect—and we have a worldwide financial collapse due to the pandemic. Still, the stock market has held up in the US due to special investment in it, so we will see where all this goes.
The good news is that I anticipate that the scientific community will have a workable treatment for this virus by Christmas. I need Jupiter and Pluto to be at least eight degrees apart, and that will happen by the year-end holidays. The eight-degree separation is the least I can allow, so I would like a greater separation, and that will happen by January 12, 2021. Will we still be wearing masks? Maybe, until we all watch and see how the medicine that comes out works. The point is, we are looking at improved circumstances in 2021.
In the meantime, where will the serious second wave occur? That's up to you. If you are vigilant and keep washing your hands, practicing social distancing, and wearing your mask, you will likely avoid being contaminated. However, if you become bored and tired of being home, you might make yourself vulnerable. This virus seems to have a certain intelligence programmed in and is on a mission to infect as many people as possible. The virus is like a snake in the grass, and it is hoping that you will get tired of keeping up your guard, and once you do let it down, the virus will move in.
If you like, read up on the Spanish Flu of 1918. The circumstances were remarkably similar to those we are dealing with today. I looked up the planetary alignments that caused the Spanish Flu and was surprised to see that Jupiter and Pluto were conjoined, just as they are this year. Back then, both planets were in Cancer, now they are on that same axis but on in the opposite sign, Capricorn. Is the Spanish Flu still with us today? Yes, According to my Google search, the Spanish Flu goes by a different name—the seasonal flu—and we have a vaccine for that.
We study astrology so that we can effectively plan for the road ahead, so knowing we are entering into a slow period from September through early December, you can plan accordingly. The reason I say it will go through early December is that you need to add about a month after the conjunction of Jupiter and Pluto and also watch the month before November 12, as both planets will build energy a month before that we will all notice. I feel it is always better to know than not know.
The month will end with energy building toward a full moon in Aries on October 1, and you will sense that full moon on the way. A full moon in Aries puts Mars in the lead, and happily, Venus and her lover Mars will be signaling one another from across deep space at 120 degrees, a trine, considered the most harmonious aspect possible. Mars will be in Aries, your most romantic house, and Venus will be found in Leo, both fire signs like yours. Perfect.
I feel you will experience an enchanting, romantic episode or have a memorable experience with a small child. If you work in an artistic profession, you may be finishing up a project to considerable fanfare or being awarded a new one after having presented your ideas in a long pitching process.
—————————————–
Please Note: On October 1, 2020, there is a full moon in Aries 9º, not Aquarius 9º. We apologize for this error in our 2020 calendar.
——————————————
SUMMARY
September will be just your cup of tea. The month starts out with a big full moon in Pisces, September 1, lighting your home sector. You may be entertaining family as overnight guests for a while at your home, or you may be finishing up a repair job, an exciting renovation, or a decorating project. The results should please you as this full moon comes packed with sweetness and fun.
Money has concerned you for months, but this full moon brings Jupiter in ideal angle to the Sun, linking your second house of earned income to your tenth house of honors, awards, and achievement—this is as good as it gets. Money should pour in. If you are self-employed, you are likely to be paid well by a top-tier client, and if you work for others, you may be in line for a raise or be offered a new position.
In early September, with Jupiter, the good fortune planet, protecting you, you'll be a money-magnet, so if you plan to sell property, you will likely be offered a generous price for the land, and if you are buying, you can win the bid with the affordable price you had hoped to pay.
At the same time as this full moon, your career will bring fabulous news with a strong possibility of the conclusion of a major deal, promotion, or publicity push that reflects your growing industry influence. An assignment you are just completing now will bring strong, unexpected acclaim from VIPs and help elevate your profile in your company and possibly your industry, too.
The new moon in your prestigious professional sector on September 17 is the most important new moon of the year for your career advancement. This one is as sweet as a ripe peach. A new moon can keep the strong vibrations going for a month to a year, so it seems all the hard work you've done over the past two years is now about to pay off. Along with this new moon in Virgo, you have Pluto and Saturn, both in your second house of earned income, ready to support this new moon one hundred percent, adding for the prospect of brisk business, profits, and financial stability.
In a month that appears to be made for you, Mars is now brightening your fifth house of true love by traveling in fellow fire-sign Aires, not for the usual six weeks, but for an unusual length of time, six months. Mars rules Aries, so it's strong in this sign. That's good news for you, for Mars will enliven your love life in a strong way.
There's a glitch, however—Mars will retrograde from September 9 to November 13. During that time, you might vacillate about the feelings you have for the person you are dating. Take time to decide—there is no reason to rush. If you are attached, you may go back and forth in your mind about a plan you have for one of your children, whether you want to get pregnant, and if you do, whether or not now is the time. Your stars are shining, so I think this is the time—be brave and move forward.
I did some research and found out that the last time Mars spent so much time in Aries, in perfect angle to your Sun in your fifth house of true love during the entire retrograde period (as is happening for you now), it was September 1941 to November 1941. This tells me this experience is brand new for you!
My research showed something else. Moving to more recent times, Mars started to retrograde in Taurus in September 1973 and backed into Aries by the time it went direct in November 1973. However, Mars was only partially in Aries (your house of true love and conception) back then.
In August 1988, Mars started to retrograde in Aries but backed into Pisces by the time Mars went direct in October 1988. As you see, what is happening this September through mid-November with Mars retrograde entirely in Aries is quite rare.
You have had a lot of emphasis on your career and on generating income, but Mars in Aries will bring balance and fun into your life. If having a richer and more romantic family life is important to you, your angels will help you make it happen now. Mars will go direct on November 13, yet remain in Aries until January 6, 2021, just in time to jazz your year-end holidays. Be optimistic, dear Sagittarius—you have so much going for you.