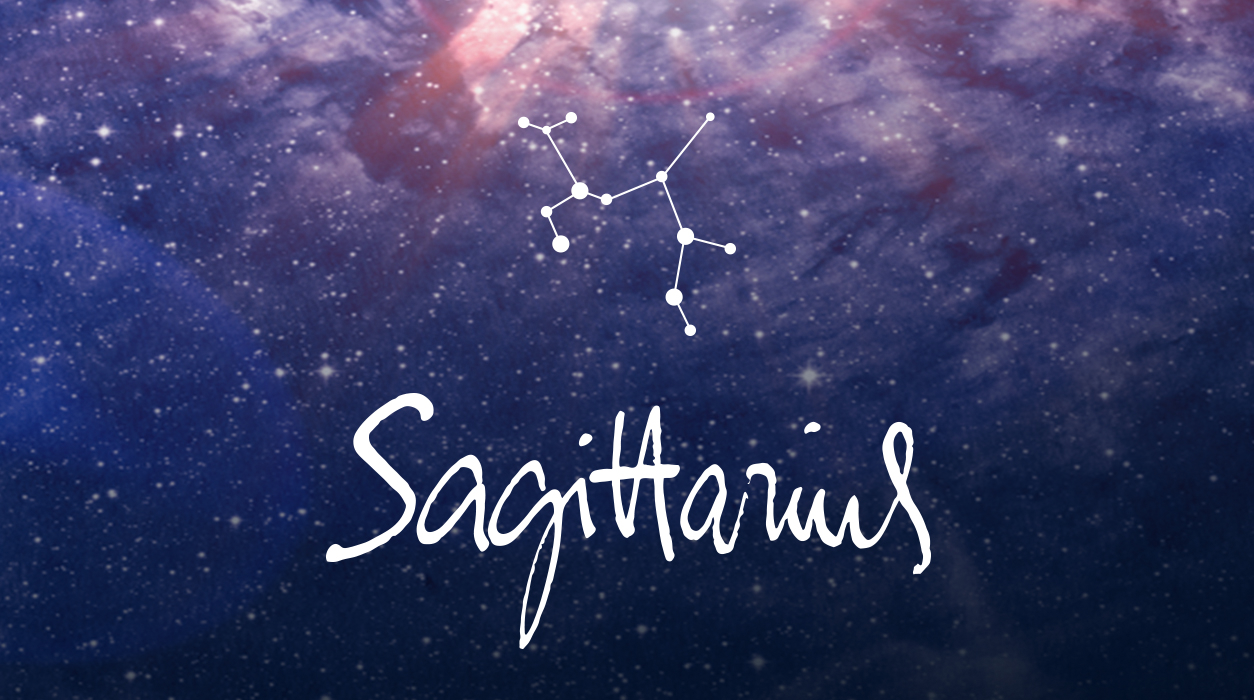 Your Horoscope by Susan Miller
Life is warm and social as you enter October. You have just experienced a new moon in Libra in your eleventh house of friendships and social events, so invitations should be coming your way that will coax you out of the house. You've had a solidly good September, where career progress was not only possible but likely, and you should feel proud about all you achieved. Now, the universe would like you to relax and play.
You have a crowd of happy planets in your eleventh house of friendships and hopes and wishes, including Venus (love and fun), Mercury (news), the September 28 new moon in Libra (opportunity), and the Sun (indicating where you will shine—with friends!). This all means that in the first part of October, your friends will have a bigger than usual part to play. You can see your friends for lunch, for shopping, for museum visits, trips to the movies, double dates, dinner parties—you name it. If you were thinking of joining a professional or social club, send in your application as early in October as you can to catch the wave of this marvelous new moon.
Alternatively, you might become involved in a charity or humanitarian effort this month, and if you do, seeing the fine results you generate will give you a great feeling of satisfaction.
All new moons stay strong for months, and how things play out depend on the actions you decide to take after the new moon occurs—that is, within the first ten days of October—for those actions will richly color the entire year to come in that area of your chart. You only have one new moon in each of the 12 houses of the zodiac, so use this one for all it's worth. Socialize and circulate!
The best part about last month's new moon on September 28 was that fun-and-profit planet Venus, in Libra, was in ideal angle to good fortune planet Jupiter in Sagittarius. Your name is in that beautiful configuration, so there are many possibilities here. You may have recently received an invitation to a party or fundraiser that brought you in contact with interesting new people, some of whom you'd like to know better. If not, wait and watch—an invitation might arrive very soon. You could also be inspired to do something to help those who suffer and become involved in a charity or humanitarian effort. Alternatively, you may take an interest in helping a political candidate you believe in to win an election.
The full moon has the power to be outstandingly romantic for you when it arrives on October 13 in Aries, at 20 degrees, for it will brilliantly light your fifth house of truelove. A relationship might start now, or an ongoing one may reach a high point with a confession of love, kisses, and plans made for the future.
If your birthday falls on November 27, plus or minus five days, this new moon will have your name written across its face, and it will lift your spirits in the best possible way. If you have Sagittarius rising at five degrees, have the natal moon in Sagittarius, or have a natal planet at five degrees, plus or minus five degrees in all cases, this new moon will have a marvelous effect on your social life.
Pluto was precisely squaring the Sun at the time of the new moon on September 28, and that might mean you will continue to have concerns about the money you'll need to socialize. I know that money has been an ongoing concern for you, but more money will be on the way to you soon. Assuming you are doing all that you can to improve that situation, you will see a noticeable pickup in cash flow starting in December and continuing for a full year.
Regarding money, I have good news this month, too. Pluto, which has been traveling through your second house of earned income since 2008 and will remain there until the end of 2024, has been retrograde since April 24 of this year and will go direct on October 2-3. Pluto retrograde may have put a cap on your income, but that comes off this month. In every way, things are improving when it comes to your earning paper.
Now let's turn to matters of the heart. The full moon has the power to be outstandingly romantic for you when it arrives on October 13 in Aries, at 20 degrees, for it will brilliantly light your fifth house of truelove. A relationship might start now, or an ongoing one may reach a high point with a confession of love, kisses, and plans made for the future. I love that Jupiter, now in Sagittarius, will send the full moon in Aries a golden beam to your fifth house of truelove. This is the most romantic aspect possible and could mark the most romantic moment of 2019 for you. The full moon falls on a Sunday, but you will start to feel the glow as soon as Friday, October 11, and it will continue until the full moon fully wanes by October 17. Among these days, your very best days will be when the moon remains in Aries: October 12, 13, and 14.
In the US, the Columbus Day holiday falls on Monday, October 14, so you will have a long weekend. If you live outside the US, as 52% of Astrology Zone readers do, see if you can take one extra vacation day for that Monday and enjoy a long weekend, perhaps with the person you love.
If you want to have a baby, this full moon will help conception along. If you are trying to conceive to no avail, the entire week of October 11 to October 17 would be a good time to consult with a fertility doctor. If you are pregnant and due soon, you, your partner, or surrogate may go into labor over this full moon. Exciting! This full moon might alternatively bring news of a close family member who will be having a baby and give the entire family reason to celebrate.
If a baby is not in your picture now, this same full moon might bring you an exciting finish to an important creative project. Jupiter's position suggests that this assignment will become a jewel in your crown. When Jupiter is involved—especially in your sign as it is now (something that only happens every 12 years)—it means the success may become huge. Dear Sagittarius, this could be a big moment for you.
If your birthday falls on December 12, you will enjoy this full moon to the maximum. The same is true if you have Sagittarius rising, the natal moon in Sagittarius, or a natal planet in Sagittarius, in each case at 20 degrees (plus or minus five degrees). You will also benefit in an outstanding way.
Now we come to a troublesome new moon in Scorpio on October 27, at four degrees. The difficult part about this new moon and the Sun, arriving as they always do, conjoined—arm in arm—is that Uranus, in Taurus, at four degrees, will directly oppose both the Sun and new moon. Uranus will be based in your sixth house of work projects, and the new moon and the Sun will illuminate activities hidden in your twelfth house. This area of the chart covers covert, confidential, or secret information. News is about to come out in the open into a brilliant light, and it appears to concern a current work project or people you hire as permanent staff or temporary workers. Alternatively, it could point to a client who is preparing to leave but has not yet told you their plans to help you prepare.
The sixth house rules your workaday projects. It does not rule your professional reputation, which is a different house, so your professional image in your field remains intact and protected. The sixth house does rule the tools you use, the people you hire and report to you, and the spirit of the team in the workplace. Your project or part of your staff could become chaotic in one way.
Uranus rules electronics, and I am sorry that you could suffer data loss or hacking of customer names and private information. Be sure the software your company is using is the latest version available and that you have backed up your data well in advance of October 27. With Mercury going retrograde on October 31, it means communication will be easily scrambled, not easy to decipher, or completely lost.
The sixth house is also is the house of health. It does not rule your vitality (a first house matter) but the preventative measures you take to stay fit, strong, and healthy. You might receive news that you need surgery or a procedure to take care of something your doctor would like to address. Be glad there are doctors in this world who are knowledgeable about your condition. This is a new moon, October 27, and that means fixing things might take as long as six months, though it also means you have time to do all you need to do to be ready. If you like, feel free to seek a second opinion if need be.
Mercury is about to go retrograde from October 31 to November 20. Knowing that Mercury will be out of phase at the end of the month tells you that you need to have as much done in the first half of October as possible. As said, you will feel the slowdown starting October 21. Stay clear of Mercury retrograde for important matters since you will start to feel the postponements, cancellations, delays, do-overs, and other frustrations Mercury is known to bring in these periods, three times a year for three-and-a-half weeks. Next month, I will tell you about all the positive things that happen when Mercury is retrograde.
If you would like to learn more about this phenomenon, I have an essay for you that you might like to read. It is called "Everything You Need to Know about Mercury Retrograde," and here is the link from my home page (scroll down to the left side near the bottom for my articles): http://bit.ly/2ny6INl.
I also have the article on the premium edition of my app, called Daily Horoscopes Astrology Zone + More by Susan Miller. Go the menu and look for Life, Love + More. Once inside, go to Susan's Essays, and you will see the article on Mercury retrograde.
While the planets that filled your eleventh house of friendships will have disbursed by the time you arrive in the third week of October, Mars will remain behind, keeping your social life active and vibrant. This same house rules hopes and wishes, and with Mars revving up the engines of that house, to stay until November 18, you will have an excellent chance of seeing something you've dearly wanted to materialize occur.
When Mars in Libra reaches out to Jupiter in Sagittarius in a divinely friendly way on November 12 next month, you will see just how wonderful life can be when these two planets work together. You won't have to wait that long—October will be very happy and possibly over-the-top romantic.
SUMMARY
Last month, you had a remarkable opportunity to raise your professional profile in your industry. Now, as you ease into October, it's time to relax with friends. Almost all the little planets that put such a spotlight on your talent and brought you praise and possibly an award for work well done have moved out of your prestigious career house and into the area that rules your friends, casual acquaintances, and contacts. The first half of October is where your mind and heart will be, and you may be in a celebratory mood for a variety of reasons.
If you hope to join a new club, this would be the time to send in your application. You will enjoy the benefits of new friends, wise advice, and possibly even tips for new business opportunities that can grow your bank account.
You may be concerned about the amount you are spending on fun activities with friends, but it seems temporary, and more importantly, by being with others, you will find leads for making more money to ease your cash flow.
When it comes to romance, it would be hard to beat the lyrical vibration of the tender October 13 full moon, that will light your heart and help you spin memories you will hold in your heart a long time, possibly forever.
This full moon, on October 13, plus or minus five days, will be the best time of the month, full of cheer and happy episodes. It appears you may receive an invitation to an exciting, highly creative party, and if you are single, you might meet someone at this event. If you have found your one truelove, something that happens over the weekend of October 12 to 13 will have the power to fan the fires of love and cause you both to grow closer. Just when you assumed the two of you could not possibly love each other more, you will.
As you move toward month's end, a troublesome new moon, on October 27, will arrive and have the power to create a measure of havoc over a particular assignment. If you manage staff, you will have to keep an eagle eye on each worker and do your best to motivate the team. If the project is going well, the problem may be that one of your prime subordinates will suddenly quit, leaving you to wonder how to get this project out the door with fewer hands on deck.
Mercury will go retrograde in Scorpio in your behind-the-scenes sector from October 31 to November 20, adding to the possibility of miscommunications or delays.
The planets this month will also strongly emphasize health, so it would be a perfect time to go for screenings and checkups you know are important for you to do annually. Have your eyes checked too, and see your dentist.
This month's message is that if you keep on top of details, the bus won't run off the road but, rather, will take you with it to where you want to be. That will be true despite a few mischievous planets at month's end.