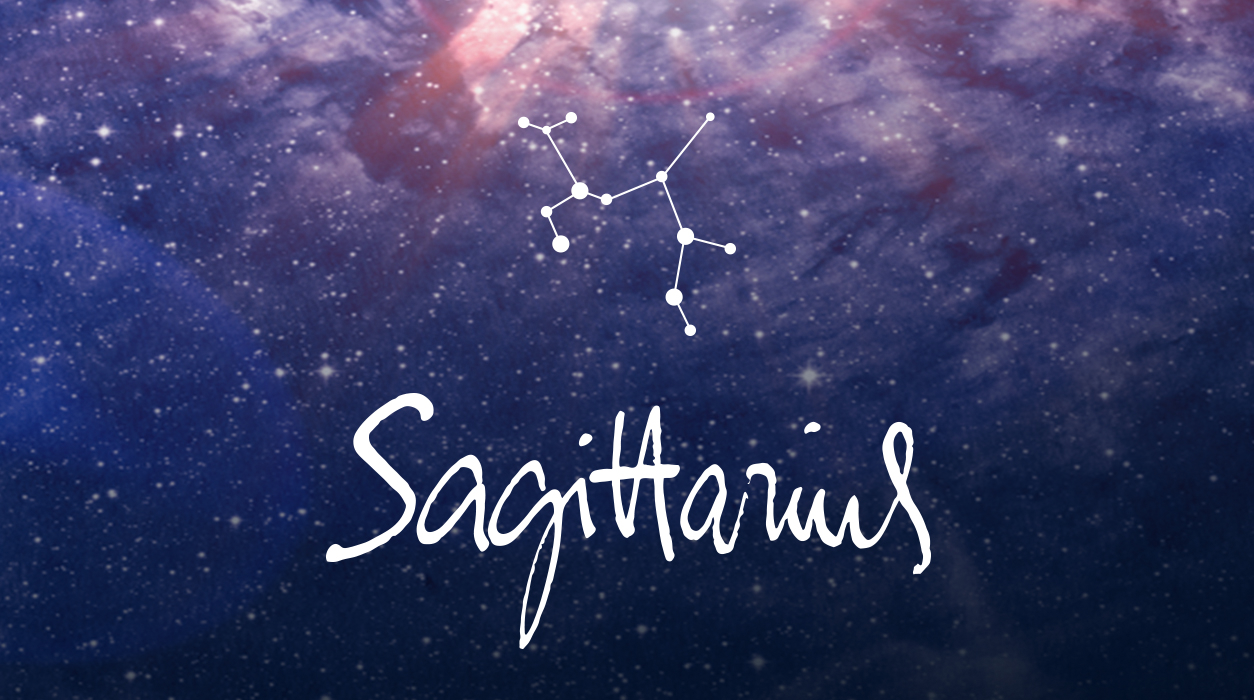 A Note from Susan Miller
NOVEMBER 2019
Dear Reader:
Here we are in November already! Thanks goodness, even allowing with Mercury retrograde until November 20, this will be a far better month than October turned out to be.
I have been working on many surprises for you. I just debuted my work on Slowdance.com, which is a site and shop run by the elegant Jung Lee. She carries the most beautiful important china, silver, crystal, and more. Vogue loves Jung and raves about her sense of style.
Your Horoscope by Susan Miller
This should be a happy month, for Mars, the action planet, will light your eleventh house of social fun until November 18, so you'll be out seeing your friends and making new ones. Also, lucky you, Venus will move into Sagittarius on November 1, to stay until November 25. Venus and her celestial lover Mars will be in the right places in the sky to spin their magic for you and multiply your chances of enjoying romance this month.
Mercury will be retrograde from October 31 to November 20, but I still feel this will be a positive month for you. I think some people on the Internet have over-emphasized the downside of Mercury retrograde. This period is not all bad. It is a good time to go over a project you've done earlier, such as a book manuscript or a marketing plan, and find ways to polish it up to make it even better.
Mercury retrograde is also an ideal time to revisit places you've loved in the past and want to revisit, such as a spot your parents took you when you were little. Alternatively, you may run into an old friend you've not seen since college, right out of the blue. That is always exciting. Detectives often find clues to cold cases during Mercury retrograde, always a plus.
It's funny, a check I wrote five months ago to someone who works for me never arrived (and of course, I sent a replacement within ten days). I thought it might have become shredded in the post office machinery due to the very thin paper of the envelope she had sent me with her address on it. Now, five months later, the post office delivered my letter to her—all chewed up by the machinery as I had suspected, it was encased in a special post office envelope. (The post office is ruled by Mercury.) You simply can't make this up.
This month won't be the right time to buy electronic products, as they won't likely live up to your expectations later on as you use them. Or it might be that a new model will come out after you've bought the present one and wish you had waited. Mercury rules the moving parts in all machines, so don't buy a car, a refrigerator, computer, smart phone, or other expensive item until the end of this month. It's also not a good time to sign a contact. Wait a few days after November 20, the official day Mercury goes direct, for Mercury is at his wildest on the start and end dates of his retrograde.
Now let's turn to the full moon in Taurus at 20 degrees. A project you have been working on at the office will likely finish and need to be shipped within four days of the full moon, November 12. The house that the full moon will light will be your sixth house of work assignments, so it looks as though you will be working hard right up against a deadline. This same house also rules the state of your health and the steps you take to stay healthy, such as working out, taking vitamins, going to the dentist, getting an annual medical exam, and steps like that. (In contrast to the sixth house, your first house of the horoscope reflects your vitality.)
The new moon in Sagittarius on November 26 will be one of the most important new moons of the year for you. Decide what you'd like to achieve by this time next year. If you take a step toward your dream directly on or  after the new moon, you stand a good chance of realizing it. Don't let this chance to capture that dream disappear like perfume in the air—use it! You'll be glad you did.
Sometimes a full moon in the sixth house lowers your resistance and brings on a cold if you've been under a strain with too much to do and too little time. Monitor your health, and if you need more rest, treat yourself to more sleep. If you have children, that might be hard to do, so see if you can ask your mother to help you. I recently saw a funny T-shirt on a tiny child, age 3: "Mommy is Tired. Call Grandma!"
I feel you will enjoy the results of this full moon because it will receive brilliant beams from powerhouse Pluto, based in your second house of earned income and salary. This suggests that you might be paid a handsome sum for the work you are about to turn in. Or the work you are doing now may count toward a raise in late December or early January. Neptune will also be in lovely angle to the full moon, indicating that your ability to come up with imaginative ideas will be lauded, and if your project involves one of the creative arts, you may be hailed as a rock star.
As the month opens, Mars will be touring your friendship-oriented eleventh house, so Mars is likely to keep you busy after work hours with plenty of chances to socialize. You will love catching up with friends. Mars will remain in this part of your chart until November 18, so those first nearly three weeks will be the most fun. This part of your chart, so activated by Mars, also rules humanitarian causes and charities, so you may be involved in working for a cause you believe in. If so, you may feel great satisfaction, knowing your participation made a difference to those who suffer.
Coincidentally, the same day as the full moon, November 12, will bring Mars in ideal angle to your ruler Jupiter. This suggests that you might attend quite a beautiful party within four days of November 12—it could be a friend's wedding, engagement party, or a beautiful industry event as a few examples.
Taurus, the place of the full moon, is a sensuous sign that values beauty and fine taste in all things, so the flowers, music, selection of wines, and delicious food on the menu will likely be outstanding. With a nod from Pluto at this full moon, you are apt to meet successful, interesting people at the event, and with Neptune in sparkling alignment, you might feel transported to an enchanting, other-worldly setting that you'll long remember.
You have another very special day coming up over the weekend of November 23-24, when Venus will conjoin luxury-loving Jupiter, your ruler. Although everyone will enjoy this aspect, with your ruler involved you would enjoy this day even more than members of other signs, and for anyone who has Sagittarius rising, everything I write here in this report applies to you, too. Lucky you, these two benefic planets will meet in Sagittarius. Venus rules your friendship sector, so this exceedingly rare aspect could again bring another exciting invitation from a friend you may not have seen in years, and with Mercury still retrograde, you'll be happy to be together again.
Once Mars ducks into Scorpio on November 18, until January 3, you may be working on a project that you will not reveal to the world until the New Year. That would be excellent timing, so consider revealing it after January 3, when you will have Mars in Sagittarius, a very fortunate time to make a big debut. For now, set strategy and decide on your tactics to realize your goal. This may be a career-oriented project, such as a product launch or a special report you are researching and writing, or in your personal life, a renovation for your home or a surprise party for your parent's fortieth anniversary. There are many possibilities.
On November 22, the Sun will move into Sagittarius, and you will feel greater energy and drive. The Sun in your sign will strengthen your sense of purpose and authority, making it easier for you to rally the troops and increase productivity.
The new moon in Sagittarius at 4 degrees will arrive November 26, and that will be your gift from a loving universe that you can use any way you choose. Every month I advise you how to use the new moon of that month, but this one, falling in your own sign, is different. Which area of your life would you like to improve in the coming birthday year? If you take steps toward achieving that goal directly after that new moon arrives, you will have a good chance of seeing it realized.
In astrology the date you choose to initiate an action matters, so you have all month to plan your first step. It's fine if you choose only to take a baby step. What matters is that you consistently build on that first initiative. Mercury, as said, will have gone direct by the new moon of November 26 (Mercury goes direct on November 20). As you see, you have an open road and nothing but blue skies.
If your birthday falls on November 26, you will be doubly touched by the new moon, so you will be entering a year when you will see many new things start. The same is true if you have Sagittarius rising four degrees or a natal moon in that sign and degree. If you have a natal planet in early degrees (zero to eight degrees) of Sagittarius, Aries, Leo, Gemini, Libra, or Aquarius, that planet will be lit up and gain benefits from this new moon.
Your ruling planet is Jupiter, and he is in his last days of Sagittarius. Last November, Jupiter entered your sign, and it began your Emerald Year. You were presented with a great many opportunities, and you were busy planting seeds for an entirely new 12-year cycle. Jupiter will leave on December 2 when it enters Capricorn. Don't' be sad, however, for now in the second gestation of the cycle, all that you did in the past 12 months will begin to grow and bring your harvest.
You won't see Jupiter in Sagittarius again until October 2030, for Jupiter is leaving your sign next month after having favored you for 13 months. In the time you still have with Jupiter, see a VIP who will give you an appointment to present your ideas. Remember, the projects you present and get approved while Jupiter is still in Sagittarius will be the source of your biggest profits in 2020.
One other note: I have a Sagittarius friend who had a serious brain surgery this year. She is self-employed, and her health concerns took necessary time away from her business. She had no time to pitch new clients. She looked at me sadly and said, what Emerald Year? Ah, but Jupiter was protecting my friend's health. We both agreed we must be grateful that the doctors found a benign tumor, and her insurance paid for most of the surgery. Having a top team of distinguished doctors was another plus, because they cared so much for her.
If she had to be sick, she had the very best year for having those surgeries, for in 2019 she had Jupiter's protection. What could possibly be more important than good health? She will get her business back into shape because she retained all of her clients and is fierce about fulfilling her promises to them. If you had a health difficulty this year, keep in mind that Jupiter is the planet of health, healing, and even miracles, the very best planet to have on your side when you are going through an ordeal.
As the month edges to a close, Neptune will go direct on November 27, having been retrograde since June 21. Once Neptune goes direct, you will find it easier to get your home-related projects started. If you need to move, you can now find a space that you like—you may close on a new house or condo or move into a spacious rental near or just after the new moon in Pisces, February 23. If you need a roommate, the right one will appear late this month. Finally, you can plan home and property matters with the confidence things will move along nicely.
If you've been trying to help a parent, you will be able to do so in a way that pleases both you and your parent after Neptune goes direct on November 27. Some readers have been trying to find an assisted living facility for their mother or father, and other readers have been searching for a kindly home-aid helper so that their parent could still live at home. Neptune's turn to direct will be quite a blessing for you will then find the right person or facility for your parent.
Before I go, I want to remind you that you will have Venus in Sagittarius from November 1 to November 25. Venus will bring out your charms at the gatherings you may attend in November. Mars will help generate invitations from the start of the month until November 18. Have fun, dear Sagittarius! It's due to be a good month!
SUMMARY
Friends will play a big, sweet part of the month and make you happy. Mars will be in Libra and tour your eleventh house of fun, friends, hopes, and wishes for most of the first three weeks, until November 18. You will be touched by the kindness of one friend when Mars and Jupiter are in step, November 12.
The full moon of November 12 (plus or minus four days) might also find you at a magnificent party, where no expense will be spared to treat guests to a luxurious evening. It might be a party given by a friend, a charity, or a special industry event. With Pluto and Neptune boosting the excitement of this full moon, it is an event you won't want to miss.
Also, at this full moon, it appears you will be working up against a deadline—a project you've been working on will need to be out the door by the full moon, November 12. Mercury retrograde won't help matters for Mercury can sometimes be a little gremlin and delay parts of the project or give you computer problems. You may want to back up your computer before you get to November 12.
You have so many standout days, you will need to have flashcards to keep them all straight. The meeting of Venus and Jupiter in Sagittarius, an aspect rarer than diamonds, will happen on November 24 and bring you a dazzling, memorable weekend. Mars will be opposite Uranus on this same weekend, so keep up your resistance to colds and the flu by eating right, taking vitamins, and getting a flu shot if your doctor recommends it, and try to get enough sleep.
Romantically, Venus will be in Sagittarius from November 1 to November 25, favoring you above all others. Circulate socially all month, but first, buy new clothes for the holiday season. You will be out and on display, so refresh your looks. Your charisma will be sky high, and you will turn heads.
The new moon in Sagittarius on November 26 will be one of the most important new moons of the year for you. Decide what you'd like to achieve by this time next year. If you take a step toward your dream directly on or after the new moon, you stand a good chance of realizing it. Don't let this chance to capture that dream disappear like perfume in the air—use it! You'll be glad you did.