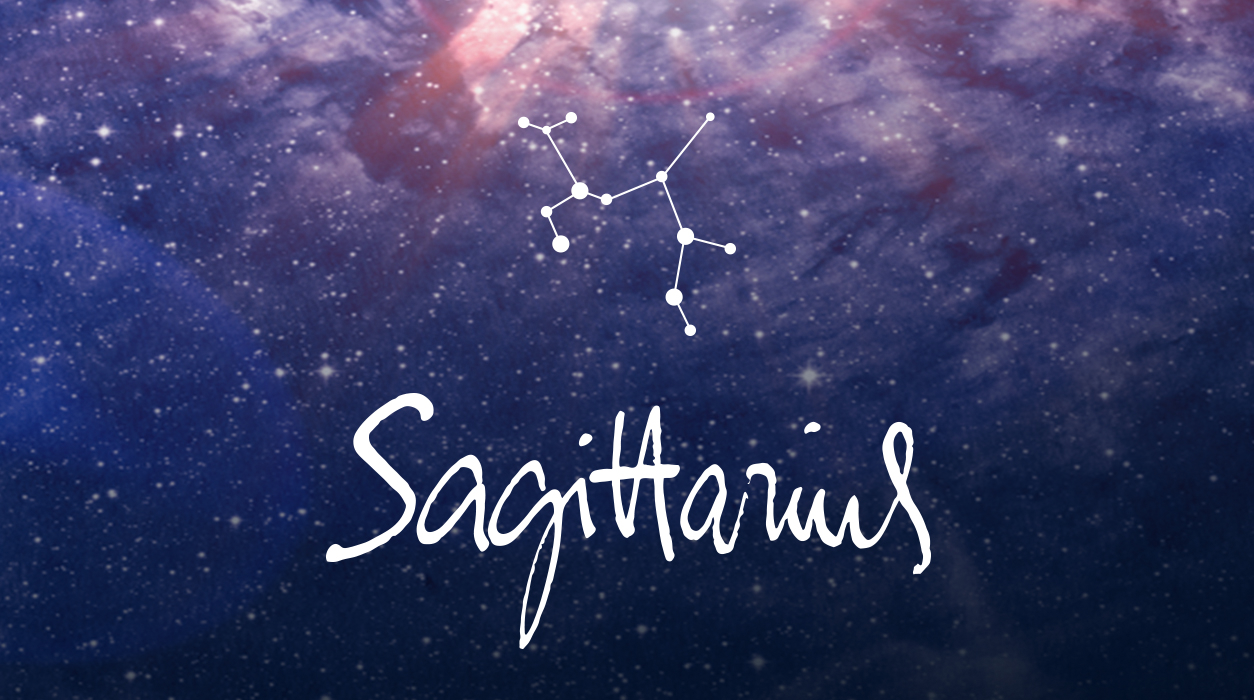 Your Horoscope by Susan Miller
The month of May will start quietly. The full moon on May 7 will light your twelfth house of privacy and rest. You may think, well, we've all been working home in quarantine, why would I want more rest? It looks like working at home has been strenuous for you, and you've been busy. Some people you know might have assumed those who work from home have it easy, but just the opposite, you seem to have worked long hours over the past weeks. If you have been running down your health, this full moon will help you both build your resistance and regenerate through extra sleep and good nutrition.
The twelfth house, which is so lit up for you, also covers secrets, including secrets you hold close and those another person has kept from you. If there is anything you need to know, you will find out. If there is something that you would not want to become public knowledge, be careful. I don't think either of these instances will apply to you this month, but I mention them in case one or the other resonates to a small body of my Sagittarian readers.
The May 7 full moon is a positive one in Scorpio, 17 degrees. Pluto and Jupiter, now in your financial house, will be supportive in a wide aspect, and while that means each cosmic body's participation will be a little less strong, you will have opportunity to boost your financial picture early in the month.
Also, at this May 7 full moon, I love that Mercury, the ruler of your tenth house of profession, will be beautifully oriented to Neptune, increasing your creativity and imaginative responses. If you work in a creative field, you could be asked to work on a secret project—watch the days surrounding May 7, plus four days.
Mars, the energy planet, has been moving through your third house of communication and short travel. If you have felt very confined in the lockdown, you may have a chance to take a drive into the countryside to a remote area (if authorities said it was okay to do that). If you didn't get a chance to leave town last month, you might in the first days of this month, sometime before May 12. Even if you didn't take a drive anywhere, you seem to have been very busy with incoming calls, emails, Zoom conference calls, and social media postings. Generally, you have been keeping up with your flow of work and the plethora of details you needed to organize (and still do), lest something falls between the cracks. This load of work will lighten after May 12.
Home and family will become your full focus from May 12 to June 27, when Mars will be in Pisces for the first time in two years. If you have children, you may feel a little overwhelmed by the extra work you need to do to help your young munchkins adjust to remote computer learning, and you are probably cooking more than ever, washing dishes, vacuum cleaning, doing laundry, and shopping for groceries.
I have new appreciation for my mother, who didn't have a dishwasher (few families did back then) and worked so hard to keep our household running seamlessly. My father worked in his specialty grocery store offering imported specialty foods and fresh premium produce. He was in partnership with my uncle, and the store was downstairs in the same brownstone we lived in on Second Avenue and 75th Street in Manhattan, a shop my grandfather from Sicily started. That meant my mother was making breakfast for my father when he returned from the professional Hunts Point Market to get fresh produce every day at 4 AM—he'd come up and join us at 7:30 AM, then she'd make lunch at 1 PM, and serve dinner at 6:30 PM. Now, I feel like her. Living home so much with no take-out (many stores are closed), I feel like I am living her life, though I have it easier—my children are grown now.
Being home so much in lockdown, you are seeing what needs to be done there, and you may be stocking up on essentials you require but have not had the time to tend to lately, like ordering the right pot to roast chicken, or getting more hangers for the hall closet. You might consider a new rug or dining room table, and you can now begin browsing home websites.
Mars will get increasingly closer to Neptune in your home sector to make a perfect conjunction next month on June 13. This could have two very different outcomes. First, Mars will have the power to significantly spark your imagination for finding creative ways to spruce up your living quarters.
In a different way, Mars and Neptune in conjunction might affect you by bringing unexpected problems with water—even a mini-flood. Be sure you have insurance for water damage. Normal insurance rarely (if ever) covers water damage, so you would have to add a separate rider to your contract to get that eventuality covered. You may want to call your insurance broker for advice.
Financially, you appear happy with your salary, savings, and spending. If you lost your job, look for opportunities this month. Despite the worldwide crisis, there are companies that would be glad to hire you and allow you to work from home. The string of days from May 14 to 18 will be fantastic for finding ways to make money.
If your mother or father or other member of your immediate family needs attention and assistance, you will be able to give that person your full attention and come up with workable answers in the second half of May and in June.
Now, let's go back to your financial outlook, which will be spectacular in the middle of the month with two sterling aspects. The first will come on May 14 when Pluto, in your financial sector (second house of salary), will smile lovingly at the Sun. A high-level executive will favor you, so you may hear of a gig or new position you would be qualified for, and it will be work that pays you well, too.
Even better will be May 17, when the Sun and Jupiter will be in heavenly trine, an aspect of great harmony. That communication between the Sun and Jupiter could help you get a superb assignment that pays outstandingly well. I think this will be your best day of the month for generating income, for Jupiter is your ruling planet, and that gives Jupiter, giver of gifts and luck, extra importance and helpfulness to you over others. Since May 17 is a Sunday, you may hear good news about money on Friday, May 15, or Monday, May 18.
A relationship important to you will bring opportunity and reason for optimism on the new moon in Gemini, three degrees, starting May 22 (and in the days following). At that time, you will have an entire gaggle of happy planets in your seventh house of marriage and serious commitments—the Sun, new moon, Venus, and Mercury. (The Sun and moon are not planets, of course, but they are powerful bodies, so I refer to them as such for convenience.) All four will be in your partnership house, and they will receive warm support from Saturn (stability), Pluto (transformation and rejuvenation), and your ruling planet Jupiter (financial luck and expansion).
There are two ways this Gemini new moon on May 22 could affect you. In business, a headhunter, job broker, business partner, agent, publicist, social media manager, lawyer, accountant, or other professional will likely have a prominent role to play in your life after May 22 and in the days and weeks ahead. This person would be very effective for you. You may be eager to sign this person as a one-to-one collaborator, but go slowly. I will explain fully in a second.
If you are in love, you might be anxious to wed, for after all, these four heavenly bodies are stacking up in your seventh house of marriage and committed partnerships (the reason I mentioned serious, committed collaborations in business just now, above.) Again, even in matters of love, I want you to wait. You can plan, but it would be optimal not to act until your best time to announce decisions—at the end of July or through all of August. That sounds far away, but actually, it is not. Here's why I want you to wait.
Venus is about to retrograde, and Venus rules love. Last year, when I looked ahead at 2020, I was very concerned the planet of love and affection would be out of phase during prime wedding season: May and June. (Venus also rules good looks, luxury, beauty, and all embellishments in life, such as a profusion of flowers, jewels, perfume, designer clothes, fine wines and champagne, sweets, elegant desserts and imported chocolates, spas, and other luxuries and pampering experiences.)
The prime job of Venus is to wrap you in a loving relationship, but when she is retrograde, she sleeps and cannot send you the full level of abundance of love and affection you deserve. Astrologers believe you should never marry with a weak Venus in retrograde, for the chances of your marriage cooling off in feeling over time is too great a possibility—it is risky. If you had planned to marry this month, and the pandemic came and you had to postpone your wedding, realize the universe did you a favor by making it nearly impossible to wed. Don't rail against the impediments; be glad the universe is protecting you. Schedule your wedding for 2021 when Venus will not retrograde, and Mars won't either. Just avoid Mercury retrograde—consult the table of Mercury retrograde on the homepage of my website (the lower left-hand side).
The reason I want you to wait to sign business papers for a new one-to-one collaborator is because Venus rules money and profit, in addition to love and all the other lovely things in life. If your motive is to make money and, ultimately, a profit (isn't every business deal for that purpose?), I suggest you wait.
An entire crowd of planets is about to go retrograde, and I will list them here for you. Keep in mind you'll feel the retrograde of Venus, Mercury, and Mars more than the others because those planets orbit closest to earth. They affect your day-to-day experience, while the outer planets have different, more long-term, single-note themes. (I don't want to get too complicated here, so go with me on this without extra explanation.)
Mercury will go retrograde from June 17 to July 12, and as you may know, that's not a good time to make vital decisions, sign contracts, or begin new ventures. Also, next month, we enter eclipse season, with a full moon lunar eclipse in Sagittarius, 16 degrees, on June 5, a new moon solar eclipse in Cancer on June 21, and a full moon lunar eclipse on July 4-5 in Capricorn. (You will feel the June 5 eclipse if your birthday falls on December 6, plus or minus four days.) Until you know what news surfaces in June and July, it's best to sit tight and make no changes quite yet.
Also, we have three outer planets ready to go retrograde:
Jupiter, planet of good fortune and your ruling planet, will go retrograde from May 14 to September 12.
Pluto started to retrograde on April 25 until October 4.
Saturn will go retrograde from May 10 to September 28.
When your ruler is retrograde, it's best to re-examine what you've done so far this year, and to see if you would like to make any corrections. You may need to be satisfied with incremental progress in financial matters. You will still advance, but not in quantum leaps. December will be great for you—keep your eye on that month.
The stalling of Jupiter and Pluto might be good for the world, for Pluto rules viruses, and Jupiter expands all it touches, and since Jupiter has been traveling closely with Pluto in Capricorn—within just a few degrees—the coronavirus exploded worldwide. Now it will slow down noticeably. It will be easy to assume that we are done with the pandemic by July, but that would not be the case. We will see a big resurgence at the end of September or early October through mid-December. Let's hope the scientists come up with medicine after Jupiter and Pluto part at year's end—we'll have to wait and see.
—————————————–
Please Note: On October 1, 2020, there is a full moon in Aries 9º, not Aquarius 9º. We apologize for this error in our 2020 calendar.
——————————————
SUMMARY
This month, you will put your private life first, especially concerning an important romantic relationship, and you might be vacillating about how you feel regarding your spouse or long-term steady sweetheart. The reason for your reassessment is because Venus is moving in your seventh house of marriage and commitment, so if you had planned to get engaged this month, you could temporarily get cold feet and put on the brakes. Alternatively, perhaps you can't get married due to the lockdown. You may need time to think and decide what you want to do. Venus retrogrades every 18 months for 40 days, so you have time. She will be out of phase from May 12 to June 24.
Conversely, perhaps earlier this year you had put off the idea of getting married, but the pandemic clarified what is truly important to you, and in a change of mind, you may now be eager to get engaged and eventually wed. With Venus retrograde, hold off the engagement until the end of July or August. If you are still holding a torch for a previous love, you could now get closure by contacting your former partner during the Venus retrograde—have lunch and see how it goes.
You'll likely be in a reflective mood at the full moon, May 7, in Scorpio, and you may feel perfectly comfortable staying home and stepping away from the hustle and bustle of life. The pressures of work you felt at the end of February and through March are reducing now, and you might be able to take a drive to a remote area for some space and fresh air. As a Sagittarius, you are gregarious, so staying home, possibly by yourself, is not usual, but in early May you will enjoy a sense of peace.
Financially, you appear happy with your salary, savings, and spending, for Jupiter and Pluto will protect your interests all year from their position in your second house of earned income. If you feel you are the exception to the rule, say, because you lost your job, look for opportunities this month. Despite the worldwide crisis, there are companies that would be glad to hire you and allow you to work from home. The string of days from May 14 to 18 will be fantastic for finding ways to make money.
You've had Mars stimulating your communication sector (third house) since March 30, so emails have flowed in, phone calls were plentiful, and conference calls were on the agenda.
This frenetic daily activity will calm down once Mars gets to Pisces, May 12 until June 27, when you will shift your attention to both your home and things you can do to make it more comfortable. You may be reorganizing closets and, in the process, packing up things to donate to charity or discard. You could decide to make repairs or paint a room now or eventually. If you'd like to redecorate, start a file of ideas to investigate later.
Alternatively, your family will also be on your mind. You might want to check in frequently with the elderly members of your clan. Your mother could need an aide to live in with her, or you may want to consult your father's doctor. You can find answers now if you need to do so.
While you wait for travel bans to lift, in your free time after work, you will have a perfect opportunity from May 12 to June 27 to study your family ancestry on the various websites that make investigation easy and interesting, or you might feel energized to create a family scrapbook, something you've rarely had time to do. If you keep all your photos digital, you won't be able to enjoy them as much in future years—make some prints.
Children will be a focus too, and you will have time to play with them, read to them, and do creative projects with them, such as cooking. You may want to take good photos of them, for you will have time now. If they are grown, it will be fun for you both to catch up.
There are good things coming that concern a close romantic relationship. The Gemini new moon on May 22 will usher in a time that will allow you to clarify your feelings, and although you shouldn't make a final decision about your romantic union or business collaboration until after June 27 (when Venus goes direct in your marriage/commitment sector), you will feel better by then about your decisions. Venus rules profit, so in terms of engaging an important professional in your work life, take your time, and try not to form an alliance while Venus is retrograde (or launch a new product—especially one to women—for it may not fulfill your profit projections during this time).
By July, you'll have a better idea of which way you want your romantic relationship to go. Your final decision, still in the process of being shaped, will make you happy, either free of commitment to the wrong person or, conversely, finally in love, with the cozy feeling of security that comes with marriage. With Venus so scrambled, you are not quite ready to decide such a fateful question, so be patient while you sort through your feelings.
With a plethora of planets going retrograde—five out of eight—namely Venus, Mercury, Pluto, Jupiter, and Saturn, the pace will slow down noticeably. Venus and Mercury are the two planets to watch closely, and the turn of Pluto, Jupiter, and Saturn could be helpful in terms of the coronavirus. You can go over your previous decisions and projects and make adjustments, tweaks, or redo parts to bring them into better, more effective, and polished condition.