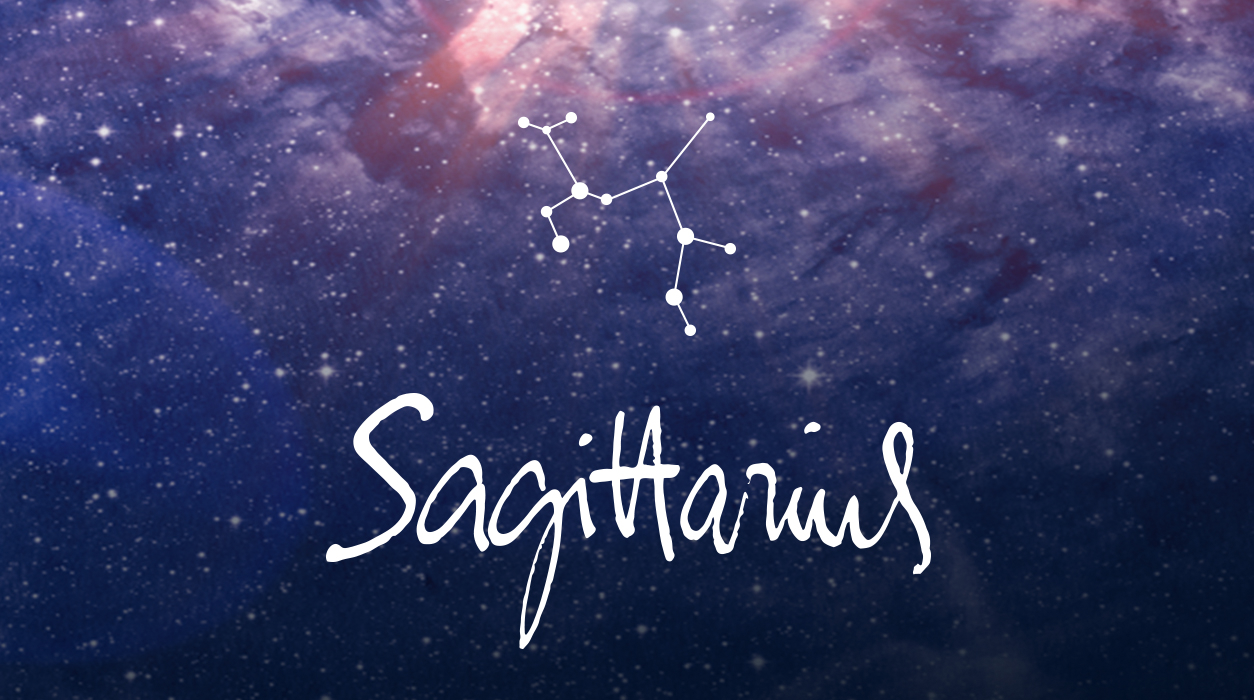 A Note from Susan Miller
May 2019
Dear Reader,
I am so excited about May I can hardly contain myself. It brims with happy, positive aspects, and brings many joyous surprises. I feel you will love May!
As we go through the month, I will continue to remind you of important, sweet aspects on Instagram (@AstrologyZone), Twitter (also @Astrologyzone), and on Facebook (Susan Miller's Astrology Zone). Keep looking for the blue Verified check mark next to my name on all three social media platforms as some people are pretending to be me. I will post almost daily so that you will be able to use every sparkling aspect as they come up—there will be many!
Your Horoscope by Susan Miller
As the month begins, you will busy with work, for the new moon on May 4, in Taurus 14 degrees, and the ten days that follow will likely trigger an influx of assignments. This will be welcome news, for the new moon and Sun will both signal Saturn and Pluto in your earned income sector (second house), which suggests that you will be happy to have the work, for you will be well paid for all you do.
If you are not currently employed, the new moon will help you find a large project you can do now until you find permanent work. Alternatively, the work you get this month may demonstrate to you that indeed, you can start your own business because you have enough clients who believe in you and want to work with you. Mercury and Jupiter will be in ideal alignment on May 2 and still close on May 4, indicating a great time to announce your decision to start your own business or to sign papers with experts who can help you as a permanent part of your team.
If you are currently working and looking for a new job, keep in mind that this new moon will bring you work that is similar to the work you are currently doing—it will not represent a step up in responsibility or power, but you are likely to love it, and the salary may be an improvement, too (for that, thank Jupiter). Stay with me on this, for this will be true no matter what your new employer may be say to you at the time you take the job. This would not be a more prestigious job, which may be fine with you if you simply want new assignments and perhaps higher-ups who have better chemistry with you than previous management.
Also, you may not want more responsibility if you have lifestyle challenges going on in your life, such as a new baby to care for, having moved to a new region and not had time yet to make friends, or a parent who desperately needs your attention and care. These are some examples of lifestyle changes that would understandably be why you would not want more responsibility put on your shoulders at work. Indeed, it would be wise not to overload yourself with a new job title, too.
If, however, you do want a job that does bring more prestige, responsibility, and power, then start looking for one at the new moon later in the year on August 30. At that time, you will find the right opportunities unfold for you in the days that follow in early September. That August new moon will be a peach, and you will like what comes up, so don't be away on vacation!
The sixth house, where the May 4 new moon will appear, is not only associated with workaday projects but also with preventative measures you take to stay healthy. This new moon would present you with the perfect time to start a new fitness program or to take up a new sport. To get in the mood to work out more, you might want to treat yourself to a new pair of sneakers or workout clothes. You would make lots of progress if you start on or within a few days after the new moon appears on May 4.
Your best days for romance this month will be as Venus glides through Aries in your fifth house of truelove, a trend that started April 20 and will continue until May 15. Aries is a fire sign like your Sagittarius Sun, the reason this will be as sweet as sugar for love and affection.
If you have not had your annual medical exams yet, ones that you know you should have, pick up the phone and call your doctor, dentist, eye doctor, and other specialists to schedule your annual tests and screenings. An hour at the doctor's office can be the difference between a strong, healthy life and one where you struggle with a problem that, had you caught it earlier when it was still small, could have been treated more easily than how you would need to treat it later.
Now let's turn to relationships. Mars will still be in air-sign Gemini as you enter May, to stay until May 15. This is a holdover from last month, when Mars first entered your opposite sign. During this period, you may be thinking about collaborations, or in love, about making a commitment for life. That's a big step for most Sagittarians, but one you might be ready for now.
There are various ways things may work out with Mars in Gemini, a once in two-year visit of Mars to your partnership house. You might be getting engaged or married in May or forming an agreement with a partner in business. In the latter case, you may be doing a joint venture with another company or forming a business partnership with an individual. You may sign an agent, manager, lawyer with a specialty you need, or engage a publicist, social media manager, writing partner, business plan writer, or other expert.
Mars sometimes brings strife, but now Mars is partnering with Jupiter, your ruler, so having difficulty with a partner is less likely. In fact, your relationship with your present or proposed partner would likely be smooth.
If you already have a business partner or spouse, you might be spending the first part of the month talking about a future goal that you will both want to work on now as a team, both equally committed to a common goal, and both working equally hard within your individual talents and abilities to make your dream a reality.
Mars will enter Cancer on May 15, to remain until July 1, and will light your house of other people's money. You may seek a loan, line of credit, or insurance payout or ask for a cash advance, such as an advance against royalties if, say, you wrote a book.
Mars in the eighth house usually causes an increase in spending—you may already know why you will be writing more checks. You may be sending your child to an expensive camp, investing in equipment for your business, or taking an exciting foreign trip with your family that will be coming up soon. These are a few examples to start you thinking. Even though Mars in the eighth house can cause you to spend more, it can spur you to find more money too, and occasionally Mars here will bring good news.
A case in point could be May 22, when Uranus, planet of all unanticipated events, now in your solar sixth house of work projects, will send Mars, in your solar eighth house of other people's money, a bright beam of friendly electricity. This could set off a wonderful new assignment along with a generous out-of-the-blue financial surprise. If you are hiring people to work for you, on this day you may find the perfect candidate for the job.
A big moment of the month will be the fabulously friendly full moon, May 18, in Scorpio 28 degrees, to light your solar twelfth house of seclusion. It appears that by the time you arrive at this full moon, you will be withdrawing a little from social life and taking time to think and strategize your next move. Steering clear of people who drain your energy or who sap your time by stopping by with idle chatter would be a good idea, for your best work, and best ideas, will emanate from the time you spend alone.
At the time of this full moon, May 18, you will have the Sun, Mercury, and Uranus all in Taurus receiving golden beams from Saturn and Pluto in your solar second house of income and savings. At the same time, in the other direction, Saturn and Pluto will also be sending the full moon golden beams. This suggests that you might be working on a secret project that is about to make you quite a bit of money—or the money is coming now, as an advance before you finish it—and the project will be a jewel in your crown. With the mathematical degrees tight, it is clear that the money paid to you should be generous, so speak up for your due. In addition, Saturn and Pluto in your earned income house will also be friendly to Neptune in your home and family sector, so you may be planning a family vacation to happen soon or making changes in your décor that will be quite beautiful.
On May 22, news of a new assignment may surprise you, when Uranus will beam a perfect golden ray to Mars. It is possible this is a project you have been working on and are ready to ship. Either way, more money will arrive in your bank account. News will come out of left field, and it's all very exciting, for Saturn and Pluto will also send beams to the full moon. This is remarkable, as Saturn will bestow a sense of security and calm to you, and Pluto will help bring generous financing. This is one of the finest full moons I have seen in a very long time.
Working behind the scenes will benefit you on or near May 18. If you need money from a bank, sponsor, or venture capitalist, it will come to you. Additionally, with such powerful energy being directed to Mercury, your profile will rise and will be seen in a new light by your industry. Apparently, you are gaining attention for work well done, and at this full moon, May 18, you might be accorded an award, get flattering publicity, or receive additional respect and applause for a past or just finished project. (Mercury is the engine that runs your tenth house of fame and honors, so with the support of Saturn and Pluto in your earned income house, you see the reason for this amazingly positive response to you by others.)
With the Sun in such good shape at the full moon too, you may have to travel at this time to see a client—possibly one based at a great distance—and if so, your relationship with this person and the reason for the trip will be protected. You will find this full moon to be quite a happy moment for you.
Your best days for romance this month will be as Venus glides through Aries in your fifth house of truelove, a trend that started April 20 and will continue until May 15. Aries is a fire sign like your Sagittarius Sun, the reason this will be as sweet as sugar for love and affection.
You will have two extra special sparkling days for love this month. Your first special day for romance will arrive on Thursday, May 9, when Venus in Aries will align beautifully with Jupiter in Sagittarius. You will be hard pressed to find a better day than this one (although I have a second wonder day for love that I will discuss next, but admittedly this date, May 9, is outstanding). May 9 shines brilliantly. On this day, Venus will be transiting your solar fifth house of truelove, and Jupiter will continue to move through your solar first house of personality. (This is the first time since late 2006 to 2007 that Jupiter has toured Sagittarius.) To attract love, just be you, dear Sagittarius—you need not be anything but yourself. Venus will make you more magnetic than you realize, and Jupiter will take things the rest of the way.
Your other wonder day for love will be Tuesday, May 14, when Venus in Aries and Mars in Gemini will dance like Fred and Ginger across a twinkling, star studded sky. (If you are very young, that reference is to Fred Astaire and Ginger Rogers, two film stars of the 1930s and 1940s that took the breath away of audiences the world over with their talent in acting and dancing and were magical together.) May 14 will be a standout evening when all the stars in the sky will be shining just for you and your one-and-only. It's the ideal night for a romantic dinner date—use it. No other night will match this one for the sparks it will set off for romance.
If you have no special someone, May 14 would be ideal for a first date, for that will be when love-me Venus will be working with sexy Mars to set off a brilliant chemical reaction between the two of you.
You may want to buy new clothes for the coming season or see about having a refresh to your appearance while Venus tours Aries, from May 1 until May 15. Venus will see to it that you love the results and you garner many compliments.
SUMMARY
If you have been trying to forge a deal with an important client or to build up the courage to commit to marriage, in this unusually happy, positive month, you have the perfect moment to manifest your goal in love or business.
Additionally, with Mars in Gemini, your opposite sign, you may be negotiating until May 15 to write a final contract—keep talking to one another, for you both seem to be headed in the right direction. Planets will be in such special positions that there will be a celebratory feeling in the air all month.
With Mars on the western side of the chart, you may need to let your partner take the lead. Mars is quite a force, and if the partner you are with is particularly special to you, or if finding accord in business with a certain client is important to you, you will give that person the right-of-way to make final decisions on collaborative questions. During May, be conciliatory and cooperative, and don't try to gain control of the relationship and steer it your way. Mars is currently in your opposite sign, so that approach won't work as well as you suppose. It's your partner's turn to be in the driver's seat, and as Mars moves through the signs, in a few months it will be your turn to be in charge.
Meanwhile, the new moon on May 4 will send swift opportunity to your workaday sector, so get ready for your phone to ring and customers to clamor for your goods or services. If you would like to work on generating more business, you will be most successful in May, so arrange a social media, advertising, or publicity campaign quickly, for it will produce impressive results now. Saturn, planet of long-term gain, will be supportive of the new moon, so the clients you attract or the skills you learn from your new assignments will help you build toward a brighter future. Financial powerhouse planet Pluto will be friendly too, indicating there's considerable profit to be made.
The sixth house, where so much action is taking place as a result of the new moon, May 4, also rules the steps you take to stay healthy. Make appointments with your medical doctor, eye doctor, and dentist, and order medical procedures and screenings that you know you should have but haven't yet done so this year. Seeing your doctor can have a profoundly positive effect to keep you strong and healthy, especially with a new moon as caring as this one on May 4. If you go to the gym, this would be the right month to treat yourself to a package of sessions with a personal trainer.
By the time of the outstandingly positive full moon, May 18, you may feel you need rest. This full moon in Scorpio will light your twelfth house of solitude, so if you are creative, saunter off to a place where you can enjoy peace and privacy. If you have a literary or artistic project, spend time working on it during this full moon period, plus or minus four days, of May 18. Be experimental with a light, playful attitude and generally enjoy being your own best friend.
Jupiter, the great good-fortune planet, and also your ruling planet, is still touring Sagittarius, a place Jupiter took up on November 8, 2018, and will continue to reside in until December 2, 2019. This planet has not been in your sign for 12 years, but you have this glorious privilege now—you are the celestial favorite. Ancient astrologers wrote that hosting Jupiter in one's own sign is one of the best indicators of finding one's own truelove, so if single, circulate and be open and generous to different types.
Hosting Jupiter in Sagittarius, as you have in 2019, will give you luck in all areas of your life, not just love, so you will see career growth, improved health, and better family relationships. You can improve your living quarters, widen your friendships, and take at least one awe-inspiring long-distant trip this year, too. In short, you are fortunate this year, so gather up your courage and follow a dream dear to you. After December 2 of this year, all the work you've done during this, your Jupiter year, will begin to bear great fruit, and you will see a generous amount of money roll in. Keep working on your goals, dear Sagittarius.
Your very best day this month for fun and love will be May 9, when Venus in Aries will be in sync with Jupiter in Sagittarius, sure to provide you with an outstanding chance to experience happiness in matters of love. Use this day—don't lose it, for it is as rare as brilliantly-cut emeralds sparkling in the Sun.
Your other enchanting day will be May 14 when Venus will team up with Mars to make you irresistible, perfect for an extra-special romantic dinner to celebrate the love you've found, or, for a very electric first date.