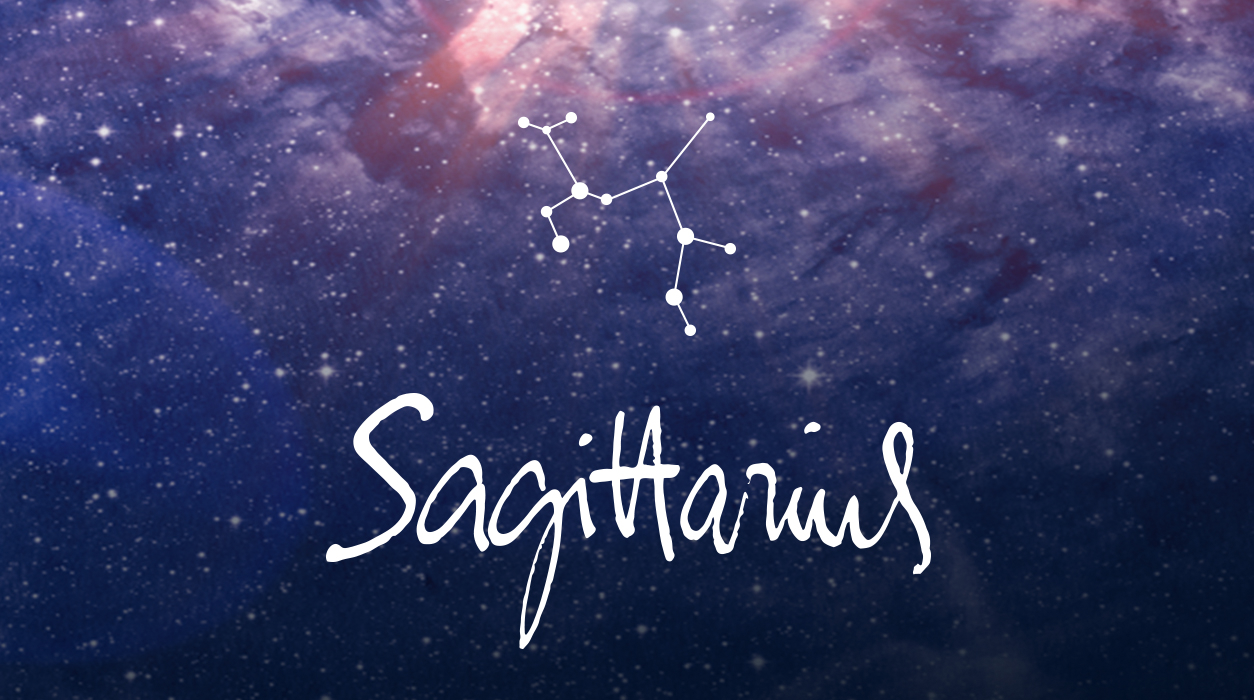 A Note from Susan Miller
march 2019
Dear Reader,
You might already know that I love posting on Twitter (@AstrologyZone), and I am also on Facebook (Susan Miller's Astrology Zone). What is new is that in December, I added Instagram to my regular social media posts (@Astrologyzone). I have been having fun reading your comments and seeing how the planets are influencing your life.  I had joined Instagram in 2012, but in intervening years I had not been posting there, but now I am enjoying going on Instagram almost every day.
Your Horoscope by Susan Miller
You may have enjoyed a career victory last month, for your concentration on your work was high. In March, you can safely turn part of your attention to your home and family life and feel confident that you will not lose momentum on the job.
On March 6, you will have a gorgeous new moon in your home and family sector in Pisces at 16 degrees, and it will be friendly to many planets. You will have four heavenly bodies filling your fourth house of home—the Sun and new moon (opportunity), Neptune (creativity, unconditional love) and Mercury (news, negotiation), all acting like loving little relatives who will want to see you create the cozy, inviting home you have long envisioned for yourself.
You've been busy with work, but this month, carve out time to fix up your home. This new moon is a rare one, and one of the best of the year. Neptune is found conjunct the moon and Sun, a sure sign that when it comes to decorating, your creativity will be operating at peak levels. This is a magical month for home-decorating, so at the very least, start a vision board, and also browse your favorite shops, magazines, and websites for inspiration. With golden beams to Saturn and Pluto in your earned income sector, it looks like you'll have the money to make the changes you want in your house or apartment.
It is also a superb time to return to make needed repairs this month. Saturn and Pluto will help you, so you may want to make structural changes to your space, too. If you were thinking of fixing up your basement, adding a wall, or taking one away, that would be fine to do now. (Pluto rules your basement and also the plumbing in the building, while Saturn rules the walls and the structure, the reason it is such a remarkably good month to address these projects.) Clean out the garage, reshuffle closets, and generally organize things in a better way. Pack up what you don't need for charity.
There is a theory I have heard that I have not checked out yet that says by eliminating things from your space that you no longer need, it can have an excellent effect on your weight. Some readers say they lose weight easily when they create a clearing in their homes. It's worth a try—write to me on Twitter @AstrologyZone and let me know if this works for you. (I am on Instagram too, also as @AstrologyZone, but it's easier for me to see your comments on Twitter. My office and I will look at both social media platforms for your thoughts.) Saturn and Pluto are both heavy-duty financial planets as well, so it appears with their friendly help you will be able to secure the money you need to make the changes you wish to make.
The place we host Uranus in a chart is where we get the biggest surprises in our lives, and also where we go to experience the greatest stimulation and excitement. From now on your stimulation will come through your work projects…, for they will bring you into a new realm, with much to learn and lots of room to grow.
Be mindful that you will have one impediment—Mercury will be retrograde in Pisces, your fourth house of home, from March 5 to March 28. Put off listing your house for sale—do it next month just after the new moon, April 5. If you are buying or selling property, by all means have conversations, but I don't want you to sign papers this month.
Don't close on a house or sign a lease if you can hold off—wait until April 2 (good) or April 14 (better). Sometimes you can't hold off if you are the buyer or renter for fear you will lose the apartment or house. That's a consideration. You have free will, of course, so you can sign, but realize that if you do sign, you probably won't live in that apartment very long, even if you are simply renewing your lease. That seems to be the way it is. If you buy property with Mercury retrograde, you will have to make costly improvements later, ones that you were never told that you'd need to do.
Don't buy electronics or expensive pieces of furniture for your home either, for with Mercury retrograde, you are not likely to enjoy your product. You may buy a defective product, or the price may drop shortly after you buy it. It is also possible that a far better model will be introduced to the market by that manufacturer after you have the product and have been using it, and you will likely experience buyer's remorse. Anything electronic or that has moving parts is not wise to buy now, and that includes a car, smart phone, or new TV. If you purchase now, you are not likely to enjoy your purchases. Browsing and planning seem to be your best options so that you can be ready to act in April.
In addition to help from Saturn and Pluto, the new moon of March 6 will receive shimmering greetings from Mars in your workaday sector, delivering an unusual benefit. If you have a home-based business or regularly work out of your home in a home office, you will be in luck, for money is likely to be generated from within your living quarters. So lucky are you with home-related matters this month that you may want to consider entertaining business associates and clients at home now.
You will want to guard against flooding in your basement or water coming through your windows if it rains, as well as other kinds of water damage that could come up, including tainted water or mold. Neptune will be very prominent this month, and since he has dominion over the oceans of the world, he will want to come see you and will bring the sea with him. Renter's or home owner's insurance never automatically covers you for water damage, so you have to ask for a rider as something extra. I have flood insurance—and I live on the thirtieth floor of a high-rise apartment building in New York City. Everyone needs it but especially you. Neptune will not leave this part of your chart until January 2026.
Your family is found in this same part of the chart, so a good part of Mercury retrograde might be that you reconnect with relatives you've not seen in years. That can be fun, especially if you ask them questions about their childhoods and their relationship to one of your parents when your relative was little. Beyond seeing distant relatives, you will also be able to help your mother or father in an appreciable way, such as helping them with their checkbook or ledgers or doing something special and fun, such as taking your mother to lunch at a beautiful restaurant to show her how much you love her.
With Mars tearing through your sixth house of work assignments for the first time in two years, you will find you will be working hard all month with lots to do. Business will be brisk, but you will have to stay on top of the details. With Mercury out of phase, it will be easy to rush and become forgetful and unconsciously let an important piece of information fall through the cracks. I find I have to be very deliberate during these periods and double-check everything as I go through my day.
Mars in your sixth house will also give you physical energy, so if you were hoping to go back to the gym this month, you will have the perfect time to do so. You can excel in sports now too, for Mars will make you quite competitive. If you signed up for any sort of competition, you will have all the energy you need to go out and thrill everyone with your focus and drive. You can be in the winner's circle.
This month, we have big headline news. Uranus, the planet of unexpected developments, is moving into Taurus on March 6 for the first time since 1934 to 1942. Uranus will stay in your sixth house of work for seven years. Uranus takes 84 years to revolve around the Sun and travel through all 12 houses of the horoscope, which is why you have not hosted this planet in this part of your chart in your life so far. This influence will be brand new. Uranus is associated with surprise, chaos, disruption, independence, and rebellion. Uranus is also aligned with the sciences and digital world and all things considered modern and for the future. This planet is known to strike suddenly without warning. His job is to show us that we need to be flexible, adaptable, and experimental when the occasion calls for it. Sometimes we don't get notice when changes are due, and so Uranus teaches us how to stay on our toes and be ready for anything.
Since March 2011, you had Uranus continually moving through your sector of truelove and children, and this is where all the surprises were for you in life, or alternatively, your creative projects. If you say your love life was up and down with periods of extreme happiness and depressing despair, you could blame Uranus. This part of your life will now become calm and stable, now that Uranus is moving out on March 6.
The place we host Uranus in a chart is where we get the biggest surprises in our lives, and also where we go to experience the greatest stimulation and excitement. From now on your stimulation will come through your work projects. (Uranus will not affect your reputation—that is a tenth house matter—only your work flow.) You will find work to be more uneven—feast or famine—but you will like the work, because it will bring you into a new realm, with much to learn and lots of room to grow.
Uranus rules not only all things futuristic and modern, including all things electronic and related to space exploration, it also rules humanitarian concerns and charities, so you may get involved with a not-for-profit organization to make the world a better place. Uranus will make you sensitive to politics and to the rights of people who have become marginalized and overlooked by society. This is an important trend, and you will see Uranus speak whenever an important planet sends a tight mathematical beam to Uranus, as will be the case when the Sun and Uranus speak together next month on April 22.
Now let's turn to what else is going on this month. You've had a lot of important things on your mind, and you do need a breather. It seems to be on the way to you over the full moon in Libra, zero degrees, March 20, plus four days. This may bring a lovely event and find you with a number of friends. You may be going to a wedding, birthday party, bridal or baby shower, or other gathering that draws many friendly people together. Some of the people you'll know, and some not, and here will be a chance to make a new friend. This full moon will be a soft, gentle influence that you will enjoy.
The next day, Thursday, March 21, Venus and Jupiter will work together to bring you all kinds of good news and happiness, and that makes this day the best day of the month. Venus is the planet of love and beauty and has dominion over profit. Jupiter is Sagittarius' personal ruler, and his job is to take good care of you. Jupiter rules happiness, expansion, financial gain, and good fortune. With these two planets (Venus and Jupiter) in conversation on March 21, use this day for a major initiative for the force will be with you. It's a four-star day to have a first date, travel, see relatives (like your sister, brother, or cousin), make a presentation, film a video, or do something else important to you. Go out of town over March 23-24 for a fun weekend away, for Venus will be in your third house of travel, and Jupiter is smiling at you by being in Sagittarius. You will love this day and the days surrounding March 21.
At the very end of the month, the hectic atmosphere of work will tone down, Mercury will go direct (it will be retrograde from March 5 to March 28), and you will see an end to delays. Mars will move into Gemini, putting your emphasis on your partner, in love or business, for the coming weeks, from March 30 to May 15.
In matters of love, you will have Venus in Aquarius, a lovely place for Venus to be to help you from March 1 to March 26. This will be your best time to socialize and also to see about your appearance and refresh your wardrobe. You can shop for clothes when Mercury is retrograde—just keep receipts in one big envelope in case you need to make an exchange.
SUMMARY
March will be the time to take a second look at your home life and find ways to make it more stylish and comfortable. With four heavenly bodies gathering in your home and family sector, here is where your heart will be. If you have plans to decorate your present home, you could not wish for a better month to do so. Your imagination will be working at an all-time high when it comes to finding original expressions for your home. Keep in mind that it is wise not to buy anything expensive, particularly electronic items, while Mercury will be retrograde, March 5 to 28.
If you like the way things are now, you can find a roommate or do something special for your parents, who also come under the same fourth house home sector, which will be brilliantly lit this month.
If you need funds to make your dream a reality, Saturn and Pluto will work together with the new moon to get the funds you need. It seems you are interested in creating a home for the long-term, not one for temporary living, and if so, Saturn will help you make that dream a reality. At the same time, Mars will also be your buddy, giving you energy and ideas, as well as steady work at the office to help you make the payments for all you need. You truly have an ideal situation.
On the same day as the new moon, March 6, Uranus, the planet of the future and sudden developments that are completely unexpected, will move out of your romantic sector and into your workaday sector. This will spark your daily assignments with plenty of surprising developments and new business. You will likely be working on newly invented forms—most likely within the digital world of high tech—and although the workflow will be uneven, you are likely to enjoy it. You love learning new things, and in this new chapter of your life, which is just starting up—one that will last seven years—you will have plenty to learn and master.
Mars will be moving through your sixth house of work assignments all month giving you lots to do, but you will also display extra focus and energy. You might also be interested in going back to the gym to de-stress and generally feel firm and toned, and if you do, you will become better able to deal with all that will be expected of you.
At the full moon in Libra on March 20, or within four days of this date, you may have a special social event to attend, bringing you to Saturday, March 23. This full moon will offer an ideal balance to a busy month. If you are not invited to a party, consider giving one—celebrate the arrival of the Spring equinox on this full moon, or if you live (or will be traveling) beneath the equator, celebrate the Autumn equinox. This full moon will give Venus a role that's front and center, and happily, Venus will be in conversation with Jupiter, so travel will be heavenly. It is also true that your third house rules close kin, so your interaction with a sibling or cousin could turn out to be quite special. When it comes to looking at March at a glance, hands down, March 21 will be your favorite four-star day.