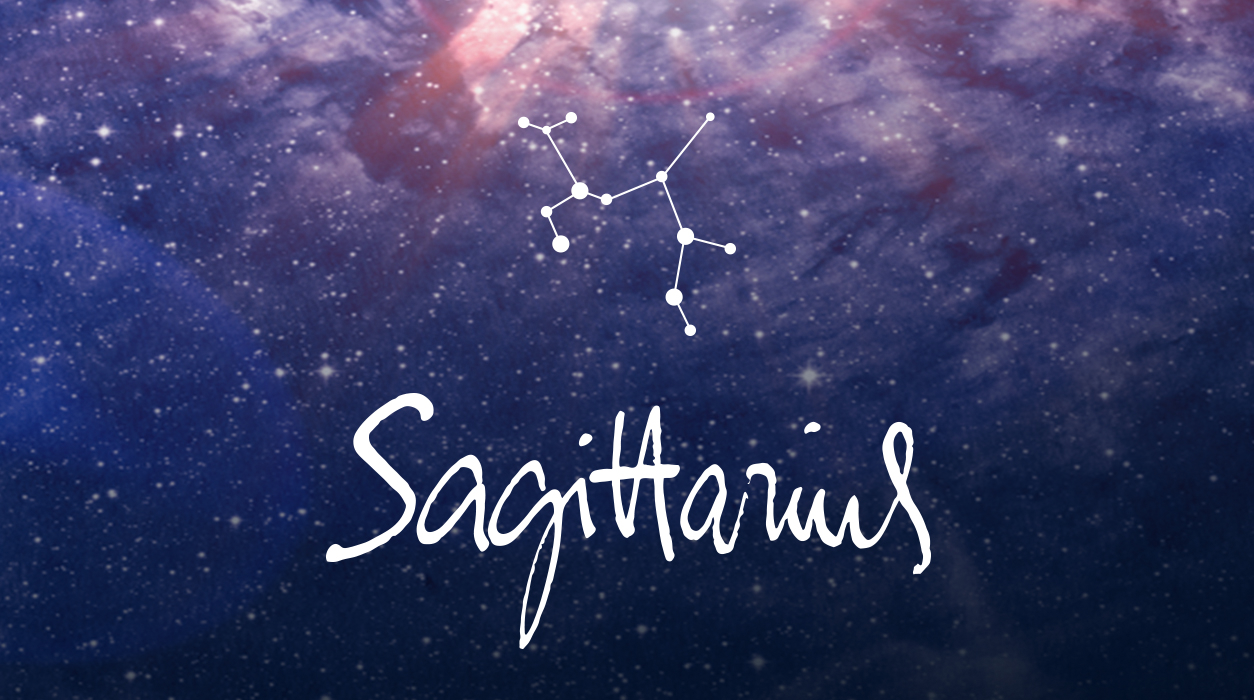 Your Horoscope by Susan Miller
We are now in eclipse season, and you are in the spotlight. There will be three eclipses, two in June, June 5 and June 21, and one next month, July 4-5. That is not usual—generally, we only have two eclipses at a time, a full moon lunar eclipse and a new moon solar eclipse, arriving two weeks apart.
We have three eclipses now because the eclipse series is transferring from the Cancer-Capricorn family of signs, which we have been experiencing since July 2018 and will end on July 4-5, 2020, when a full moon lunar eclipse occurs in Capricorn, to the Gemini-Sagittarius family.
Early this month we will start to see the new family in the Gemini and Sagittarius series. I will cover the July 4 eclipse in next month's report, as there is so much to say this month.
Eclipses ask for adjustment if they touch the mathematical degrees of any of the planets, the Sun, or moon in your natal chart. Eclipses generally run for two years in the same pair of signs (or family of signs as I call them), arriving every six months. You would not feel every eclipse in the series, for the eclipses fall in different degrees, so generally one or two will deliver an important message, and they often mark key events in our lives that we long remember.
We will start with a full moon lunar eclipse in Sagittarius on June 5, the first in this series that we have seen since June 2011 to May 2013, and you will see a culmination, finish, or climax to something dearly important to you. When an important event happens in life, some people change their appearance noticeably. (Venus is retrograde and rules your looks, so make plans, but I would not suggest you institute those plans just yet! Venus is retrograde and won't go direct until June 24.)
If your birthday falls on December 7 or 8, plus or minus five days, you will likely notice the message of the June 5 eclipse in Sagittarius. The same is true if you have Sagittarius rising 16 degrees or the natal moon in that sign and degree, in all cases, plus or minus five degrees. If you look at your chart and see a natal planet in Pisces, Virgo, Gemini, or Sagittarius at 16 degrees, that planet will be very prominent at eclipse time.
The full moon eclipse of June 5 in Sagittarius will help to clarify your feelings and also your aims in life. You will think about how things have been going, and if you feel you need to turn to a new path, you will be able to do so very soon.
This eclipse in Sagittarius will allow to view your abilities and talents in a new light, too. You may have been so busy caring for others, focusing on your duties, and being generally consumed by the details of life that you may not have taken the time to congratulate yourself on how you've grown in authority, and you are now less likely to be thrown by random adverse life events than you were just a few short years ago.
Thinking about your feelings and overall happiness in life, you will also examine how you feel about a long-term committed relationship in love or business. If you are in love, you may feel there is no reason to wait to get engaged (but again, wait until after Venus goes direct, June 24).
You seem to be a money magnet at the June 21 solar eclipse, so by all means look under every rock for the golden nuggets I see likely to be headed your way.
If you have not been happy for a long time in your established, committed union, you may now decide you must leave. That decision may come now or later, nearer to the next eclipse in your opposite sign of Gemini on November 30, or the following eclipse in the series, the solar eclipse in Sagittarius on December 14.
Lunar eclipses are always full moons, and they bring closure or endings. Solar eclipses are always new moons and bring on an opportunity for a fresh start.
If you would like to learn more about eclipses, I have written an essay that many readers have found helpful. You might want to read or re-read it now. It's called All About Eclipses: A Guide for Coping with Them on my site, Astrology Zone. Click here: http://bit.ly/2ffYjjk
The same essay is on the premium version of my app with a shorter name, How to Deal with Eclipses, which is under the Life + Love section on the menu, and once inside, tap on Susan's Essays.
The name of my app is "Daily Horoscope Astrology Zone + More by Susan Miller" on the Apple App Store or Google Play Store. The premium version costs $4.99 a month, and Apple and Google take 30% of the subscription as my retailer. (That's standard and fair.) I have a free version too, which you certainly should get, for navigating and reading my monthly forecast is a lot easier on the app. The free version does not have my extra essays, however. Just so you know, using an app to read an on-line site is more secure, sleeker, and easier on the eye than going on the Internet on Safari or other browser on your mobile phone to read my report.
Your close romantic or business committed relationship might turn out to be a main topic of this eclipse, if you have such a relationship. If not, of course, it won't be. The eclipse might focus on your health instead, because your general strength and vitality is mirrored in your solar first house— Sagittarius—where this lunar eclipse will fall.
Knowing that this is one way the eclipse may affect you, it will be important to keep your resistance to virus and bacteria strong, for you will likely be extremely busy this month, and you may not get enough to eat or enough sleep. You might feel drained by how many people will be looking to you for assistance in several parts of your life. When it comes to the virus, don't let down your guard. Wear your mask and gloves, and keep distancing yourself at least six feet from others when you step out.
Your home, other property, or a family member (most likely a parent) will also be very much on your mind at the time of the June 5 eclipse. If you are single and dating seriously, you may decide to live together, or if you are already living together, you may find you don't like the closeness created by the quarantine, so one of you may be moving out. Your living quarters appears to come up early in June, and a decision needs to be made.
Mars will remain in your fourth house of home all month, a holdover from when Mars first entered Pisces on May 12, until June 27. If you are living with a roommate or your sweetheart and this person is driving you a little crazy at home, wait to make a final decision. You need to see how you feel after Venus goes direct, June 24, and also how things are going when Mars moves into a more compatible place for you, Aries, June 27. I don't want you to break a good relationship too soon if the problem is simply temporary.
Mars is traveling closely with Neptune all month and will challenge both the full moon eclipse in Sagittarius June 5 and the Sun and Venus in Gemini directly across the sky (180 degrees). Mars and Neptune are at the midpoint between Gemini and Sagittarius, and that can bring on difficulty involving water. You may have water damage, a flood, tainted drinking water, plumbing concerns, or problems with having enough water. Something else having to do with water could draw your attention.
You may already have insurance to cover this problem, but even so, you may try to figure out what you would stand to lose if, say, you have a flood or other problem. Moving precious things up from the basement might be one solution, or putting them in a safe storage facility could be another. I live in a high rise on the thirtieth floor, and my broker laughed when I said everyone should have water damage insurance. We had hurricane Irene and also hurricane Sandy (Sandy was the much bigger hurricane here in New York), but oddly, it was hurricane Irene that caused the problem in my apartment. Sheets of rain came in from the east with wind driving the rain almost entirely horizontally, not coming down vertically.
The rain managed to find tiny cracks around the window casing and damaged my living room floor. My insurance covered the problem, thank goodness. (I listen to astrology, not my broker, who was no longer laughing at me after the storm.) Strange things like this could happen to you, no matter where you live, in your apartment, a house, vacation cottage, or even a property you don't own but take care for someone else.
Every so often, Neptune will come into hard aspect to another planet as the other planets march around the Sun, or when Neptune comes in conflict with a full moon, new moon, or solar or lunar eclipse (like now, both the lunar and solar eclipses in June have difficulty with Neptune). That could trigger some sort of water-related problem with your property. Most insurance policies do not cover water events, so you would need to add a rider—call your broker with questions. Neptune will remain in your fourth house of home until March 2025, so it is well worth getting this provision added to your renter's or homeowner's insurance policy immediately.
Yet there are other ways this eclipse could work out. Neptune also rules mystery, and in the house of family, you may discover a secret involving your mother or father or other relative. If you don't have problems with water, you may hear this confidential information that could come out now. When the secret surfaces, it will be about a something that you never had a clue existed. Alternatively, if you are adopted, you may find one of your birth parents.
The solar eclipse of June 21 will be a new moon, falling in your house of other people's money, and you may be the recipient of a windfall at this time. This is a mostly positive eclipse, but you will still have Mars orbiting close to Neptune (so everything I said above could be a theme that continues, aside from other developments this month).
I think money will flow to you. You may get a commission or royalty check, a deposit in your account as a result of a government program to stimulate the economy, or a tax refund. You may get an inheritance or valuable gift or be given a special benefit from your company, such as excellent health insurance, or you may be approved for a business loan, mortgage, or a refinance of your mortgage with attractive terms. You seem to be a money magnet at this time, so by all means look under every rock for the golden nuggets I see likely to be headed your way.
Overall, you seem to be in an excellent phase to earn money, for you have good-fortune Jupiter and powerhouse financial planet Pluto together in your earned income sector. At the time of the June 21 eclipse, remarkably, Jupiter and Pluto will be in positive communication with Neptune in your fourth house of home. This suggests to me that you might do superbly well with any investment you previously made buying property.
Alternatively, you could benefit nicely from family this month, either through an inheritance or perhaps through financial gifts or a loan from one of your parents or someone in your family you think of as a parent.
Now, let's talk about Mars, a planet that can bring noise in the area he visits, and since Mars is in your home sector, you may be moving furniture to create better traffic flow in your home. You may be having house guests staying with you, or you may be making repairs, which would explain the noise of drilling, hammering, and other sounds as workmen complete the project.
In a more difficult manifestation of Mars in your fourth house, you may be having conflicts at home, perhaps because you have been in quarantine and are finding togetherness a little too much of a good thing. Maybe your family is being critical of you, and, feeling tension, you will need to defend yourself. I am not sure how Mars might affect you—the best way would be if you are painting and perhaps buying something new to improve the comfort and beauty of your space.
Mars will leave this part of your chart, ruling home and family, on June 27, and move to a much more compatible place for you—Aries. Mars will remain in Aries a very long time, much longer than any normal stay of Mars, from June 27 to January 6, 2021.
Happily, once Mars moves to Aries, he will remain for six months in your solar fifth house of truelove, romance, fun, leisure, pregnancy, and care for children. I thought you'd like to know you have a very bright trend coming. This same area of the chart will stimulate your creativity and motivation to experiment with any type of artistic outlet you enjoy doing.
You may be wondering why Mars is spending such a long time in your house of love, creativity, and children. The reason is that Mars will go retrograde from September 9 to November 13.
When any planet goes retrograde, the planet sleeps and withholds its greatest powers, so if you are single, I suggest you avoid a new romance while Mars is retrograde. Mars rules physical attraction, which is necessary, of course, in love, and during that Mars retrograde, it might work out to fall flat.
At work, Mars teaches us all how to compete well and gives each of us the drive to be the be best we can be. When Mars is retrograde, you have to try harder with every endeavor. At work, if you are planning a product introduction, schedule it for the second half of July or during August, avoiding September through most of November. You can launch in December, but that might be bad timing for you if you hoped to offer your product for holiday shopping—you would not have enough lead time to promote your product, which is why I suggest you push to market in the second half of July or August.
Let's come back to this month now, for as you enter June, Venus is still retrograde, and will remain so until June 24. Venus is in your seventh house of marriage and commitment. Once Venus goes direct, you will have an easier time with your marriage partner or with the person you have a long-term committed relationship in business. (Dating and new love is a fifth house matter, while marriage and commitment, in love or business, is a seventh house matter, for that house is basically a house based on a contractual promise.)
Mercury will retrograde from June 17 to July 12 in Cancer, your house of other people's money, and may slow payment to you. This is another reason to finish projects and agreements in the second half of July and August, your best months. If you have a contract on your desk, it is generally not wise to sign with Mercury retrograde, so do so after the June 5 eclipse but before the June 21 eclipse. It's an astrological axiom that an eclipse is generally not a good time to sign papers as a lot of static and cosmic dust (so to speak) is kicked up, and it's hard to see the road ahead.
Also, it would be easy to come to the wrong conclusion or misread a situation with Mercury retrograde, so take your time and think strategically through your responses. If you need to buy a car, computer, smart phone, kitchen appliance, or air conditioner, as a few examples, wait until after the retrograde, leaving a few days of space beyond July 12 (the date Mercury goes direct).
Mercury is the natural ruler of your solar tenth house of prestigious career success, so if you are out of work now and looking for a job, recontact people you know and who have always supported you. You already have a relationship with those individuals, so Mercury retrograde can actually help you. See if you can regenerate a career matter now, or if they have a friend who might be looking for someone with your impressive skills, ask if you can call that person. Going back to the past is lucky for you now, dear Sagittarius.
Also, this month, Neptune will turn retrograde on June 22 until November 28. The fact that the June 5 eclipse puts so much pressure on your home sector, I am thinking Neptune's impending retrograde might require you to have patience to fix whatever comes up at home or with family on June 5. If the dilemma that the eclipse of June 5 brings up is a recurring one, you may finally find a solution that sticks, and you won't have to return to it again.
On April 25, Pluto went retrograde and will stay that way until October 4.
Saturn went retrograde on May 10, and won't go direct until September 28.
Jupiter went retrograde on May 14, and will remain so until September 12.
As you see, with six out of eight planets retrograde by June 23—Venus, Mercury, Jupiter, Saturn, Neptune, and Pluto—life will proceed with fits and starts. Nothing will be straightforward. Some decisions made in June will have to be revisited and tweaked later, and that includes decisions made by governments, such as to reopen stores, only to have to close again in some regions if people become careless about wearing their masks.
Your best bet with retrograde planets is to go back to past projects, dust one or two off, and see if you can make a go at that project now. It is also a time to re-examine, re-address, re-visit, re-think, redo, or readjust your assumptions.
I feel by the time Jupiter goes direct on September 12 and Pluto goes direct on October 4, we will have a second wave of the coronavirus. Jupiter and Pluto will be well rested and very strong by then. As they ramp up their energy, which will happen all through October, they will build power toward their impending conjunction on November 12. Pluto rules viruses, and Jupiter expands all he touches.
This year, Jupiter is a little drunk—he is happy to see his friend Pluto because they have not seen one another for 13 years. Jupiter wanted to help Pluto with a project, so Pluto gave Jupiter the virus to spread. Dizzy and drunk Jupiter thought that was a good idea, and he has been happy to help Pluto, cranking out the virus as far as he can.
For this to calm down, Jupiter and Pluto need to separate by ten degrees, and they will hit that mark on January 6, 2021. By then, we might have a treatment or possibly even a vaccine.
In closing, dear Sagittarius, you have grown impressively, particularly since Saturn visited Sagittarius from December 2014 to December 2017. After that difficult period ended, you started to get what I call a cosmic MBA in financial management—and that also has not been easy. That was brought on by Saturn in Capricorn, December 2017 to now, but Saturn is set to leave on December 16. (Saturn had been in Aquarius for a short preview, March 21 to July 1, so you may be seeing a slight easing of financial pressures. Next year will be far easier for you when Saturn settles into divinely compatible Aquarius.)
My point is that you have been growing, maturing, and fulfilling so much of the promise your potential showed when you were younger. Being preoccupied with life's various needs and demands, you might not have given yourself credit for all you have accomplished, but the eclipses in Sagittarius and Gemini will help you catch up and see yourself more realistically. I feel you will like what you see.
We have two more eclipses in those signs this year, on November 30, a full moon lunar eclipse in Gemini (highlighting an important partnership) and a new moon solar eclipse in Sagittarius on December 14 (again, helping you know what will make you truly happy in life). Keep reaching for the stars, dear Sagittarius—for you, finally, the sky's the limit in all phases of life.
—————————————–
Please Note: On October 1, 2020, there is a full moon in Aries 9º, not Aquarius 9º. We apologize for this error in our 2020 calendar.
——————————————
SUMMARY
This could turn out to be a pivotal month for you, for the eclipses are back, and the first one, June 5, will be a full moon lunar eclipse in Sagittarius. Something will end now, mainly to make way for something new for you. This eclipse will fall in your sector of personal identity, and you will be sorting through what, precisely, you would like to accomplish to be satisfied and fulfilled This eclipse will not only bring you closer to your true feelings and needs, it will bring your attention to your partner. If you feel that you and your spouse (or your business partner) are not compatible, you may now decide you need to leave.
If you were born on December 7, plus or minus five days, you will feel this eclipse the most. This is the first of a series of eclipses that will fall in Sagittarius and Gemini. Eclipses usually come in pairs, every six months—in 2020, we'll have two more in this series coming down the road on November 30 in Gemini and December 14 in Sagittarius. Both signs affect you directly. If one of those eclipses falls on your birthday, plus or minus five days, that eclipse will be important to you.
A close, committed relationship at work or romantically, such as your spouse or established long-term sweetheart, will take your full concentration. At or near June 5, a set of facts seems to be missing or obscured, and you will need to dig to discover the truth. Don't make a decision until you have all the information.
The second eclipse of the month, a solar new moon eclipse on June 21, will fall in your solar eighth house of other people's money, which includes insurance reimbursement, university financial aid, commission, royalties, licensing fees, inheritance, government financial programs, venture capital, and other such funds. It appears a large sum is coming to you, but with some family disagreement about how you should use it. Things will work out, however, even though you may wonder why your family would even have a say in any money you are about to receive.
Keep in mind you are lucky to have transiting Jupiter and Pluto still in your second house of income protecting your finances. Jupiter, planet of good fortune, is your ruling planet, giving its position extra weight and favor to your financial outlook. Your financial situation will change, but depending on what has been happening so far, it might be for the better.
Mercury will be retrograde from June 17 to July 12, and because Mercury rules your career, if you are looking for a job, during this period go back to people from your past, for they will be most fortunate for you.
If you are currently working (albeit from your home), don't launch new products or services until several days after July 12, the date Mercury goes direct. (Mercury retrograde is also not the time to wed or to close on a house, for each are contractual promises, and all contracts are severely weakened during a Mercury retrograde.)
On top of this. Venus is still retrograde, having begun on May 12, but will turn direct on June 24. It is considered an unfortunate time to marry when Venus is in debilitated state, so if you had to move your wedding due to the pandemic, fate may have intervened and helped you more than you know. Wait until 2021 to wed for best luck.