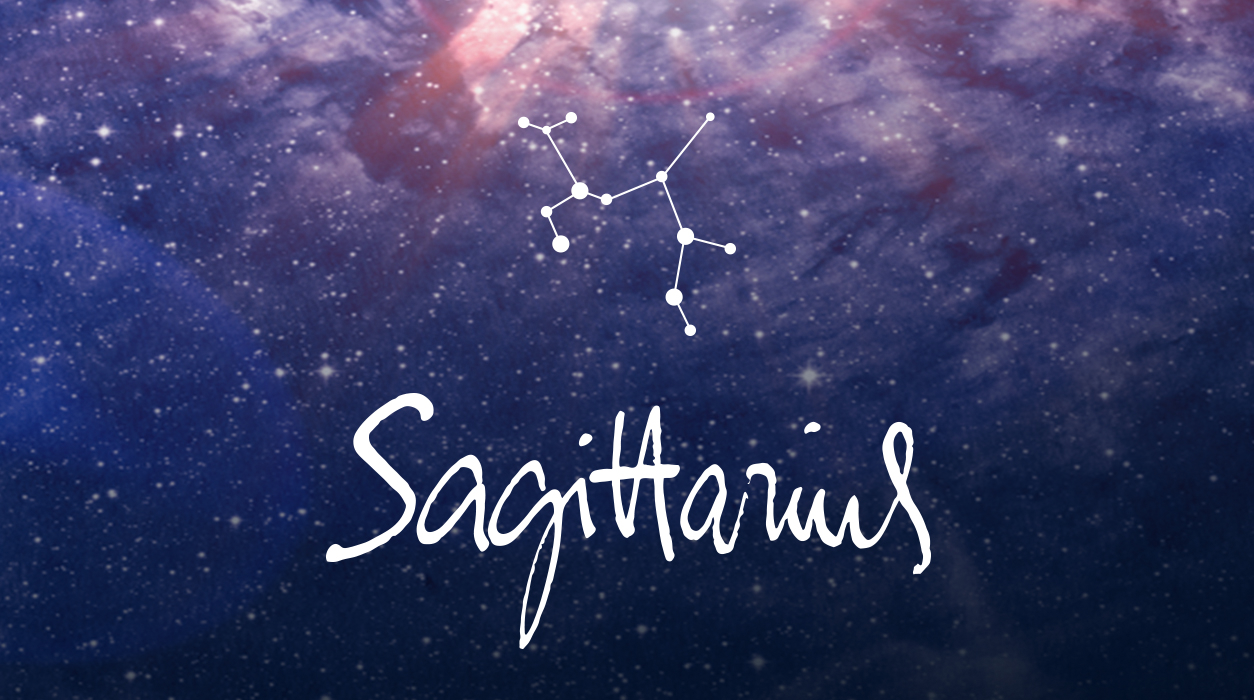 A Note from Susan Miller
July 2019
Dear Reader,
This will be a big month, for we have two major eclipses, one July 2 in Cancer, and the other July 16 in Capricorn. Eclipses are a big deal in astrology, because they are the most dramatic tool the universe uses to shake us awake and create instant change. If you know your rising sign, read for that sign as well, for both forecasts would apply to you, and you will have a 360-degree picture of the month ahead.
Your Horoscope by Susan Miller
This month you will stop everything, sit down, and meditate about money, and you may be saying to yourself, how can I make more? First, you have to know what you have and what you spend. Unlike the financial signs of Taurus, Scorpio, and Capricorn, you generally don't enjoy taking time to think deeply about financials, for you live in the world of philosophy, ideas, and concepts. Still, with two major eclipses this month landing in each of your two financial houses, you will likely be motivated to examine the books. Change is coming, but with a little thinking, the change can be positive.
A solar eclipse is always a new moon, but not all new moons are eclipses. We typically have four to six eclipses (both solar and lunar) a year, and astrologers know that eclipses have the strength of three new moons (or full moons) rolled into one. When an eclipse comes up, we pay attention. They force us to move forward with no option to return to former circumstances. Eclipses bolt the door on the past.
The job of an eclipse is to bring certain truths to the surface that you didn't know, or you did know but ignored certain signs that would have benefitted you to investigate. Eclipses are the wild cards of the zodiac, and when they bring truth to the surface, sometimes that truth is shocking, say, if someone has been dipping their hand into your bank account. Eclipses are there to protect you.
You had a similar set of eclipses nineteen years ago—July 1, 2000, and July 16, 2000. Can you recall anything that happened back then that affected your finances? Life never repeats exactly, but if you can discern a theme that emerged, you may see it echoed this month.
The first eclipse, July 2, will be a total eclipse of the Sun in Cancer, 11 degrees, and bring up a financial opportunity to your eighth house of jointly-held money. The funds would come to you outside of salary, arriving in a large one-time chunk of cash. This part of your chart rules not only large sums you receive (usually needed to fund a dream, like a mortgage or university financial aid package, for example) but also points to money you would need to pay out.
You may get news of a windfall, an inheritance, valuable gift, a prize, cash court settlement, or infusion of venture capital. If you work on commission, royalty, or licensing fee, news that arrives directly after the appearance of the July 2 solar eclipse, a new moon, seems to be generous indeed. If you filed an insurance claim, you may see a large payout. You may now be approved for a line of credit at the bank or receive good news that your mortgage or car loan has been approved at an attractive rate. If you need venture capital, pitch quickly after the July 2 eclipse. Your family might help you with money for a down payment on a house, or they might even sign property over to you.
July 25 brings one of the best aspects of the month, when Jupiter in Sagittarius will be in perfect trine to Mars in Leo. This is an aspect that denotes supreme harmony, so in this case, a carefully chosen action will lead to impressive profits.
I am enthusiastic about your ability to find cash because Uranus, the planet of surprise, will be in ideal, tight mathematical beam to this new moon solar eclipse. Uranus is based in your sixth house of work projects, and it seems an assignment will come up out of the blue and pay well.
Saturn will oppose the new moon and Sun, which means this is a complex project that will lean on all your experience and skill and that you will work hard. That won't faze you, because you know that when you work hard, you are able to reach great heights of excellence and that later, you will be proud of the work you did. The client seems to understand that he needs your expertise and that not just anyone can do this job. That is the reason I feel you will be paid generously. With Saturn in your second house, you might even be able to save some of the cash that comes in.
If you work in a creative profession or support creative types, say, as an agent, manager, or producer, Neptune's perfect beam to the Sun, Saturn, and solar eclipse will give you inspiration and a platform to show off what you can do. This is a powerful aspect, not to be underestimated, for you will have an excellent chance to show the world all you can do.
Next, the full moon lunar eclipse, July 16, will bring financial talks to closure. You might lose one source of income, but you also seem poised to bring in another lucrative source. If you are self-employed, you have a good chance of bringing in new business. If you work for others, the interview process will end and a new job offered, but it would be best to wait until August to start. It's also possible you might not have to take a new job to see your income change at the full moon lunar eclipse near July 16.
When I say that your income will come from a new source, sometimes that happens without you barely realizing it. For example, if your company merges with another, the name on your paycheck will be different, so technically, you would be earning money from a new source. In this case, you would not have changed jobs or even left your present desk. With a lunar eclipse, something ends, but something else begins.
This lunar full moon eclipse of July 16 will be the more emotional of the two, as full moons are that way. I am concerned that Pluto will be in hard angle to the Sun, for that could suggest a financial reversal or a large expense may show up. In this topsy-turvy month, good news comes along with not-so-good news, all rolled into one. The large expense might be associated with a distant trip you are about to take for business or pleasure, or this might have something to do with a client based on foreign shores who hires you for a project. If you are negotiating a divorce or legal dispute, you may feel it nearly impossible to find accord. As just mentioned, Pluto will be found directly opposite the Sun, and Pluto is known to use a scored earth method of negotiation—in other words, the pushy person will say it's my way or the highway.
Pluto seems to bring a creditor who will want to be paid, and the bill could be for taxes owed or for a student loan. Pluto is closely associated with masses of people and governments as well as banks and multi-national behemoth companies. When in hard angle, as Pluto will be at this eclipse, Pluto can have a domineering influence and act in an unfair way. I am glad to see you seem to have generous money come in earlier in the month, so that might reduce some of the strain of this full moon lunar eclipse July 16.
With any opposition, such as where Pluto is opposed to the Sun, there is always the chance of two sides coming together in the spirit of completion, the way two halves of an apple fit together to form a whole. I hope this is how things work out for you, although I still feel you may come away feeling you gave away too much, simply to end talks. Although Mercury is retrograde (from July 7 to July 31, more on that later), the July 16 eclipse is a full moon and pressing you to finish. Beg for a little more time to think if you can.
Keep in mind that you won't necessarily feel the eclipse on the day it falls. Although 75% of readers will feel it on the day or within four days of the date, some readers, 10%, already felt this aspect last month (near June 16), and an additional 15% will notice news on or near August 16. Astrologers view time differently than you might view it—astrologers work with bell curves, which is why an eclipse can deliver news an entire month prior to appearing or an entire month later.
July 25 brings one of the best aspects of the month, when Jupiter in Sagittarius will be in perfect trine to Mars in Leo. This is an aspect that denotes supreme harmony, so in this case, a carefully chosen action will lead to impressive profits. Mars rules your creativity (fifth house), so your artistic expression might well be the answer to your search for increasing cash flow. If you work in a creative field, this aspect will speak directly to you.
Be sure to use your best day of the month, July 25, for any personal or professional purpose—it's your very lucky day.
One of your hardest days will be July 11, when Mars and Uranus battle one another and sparks will fly. A work project could go off the rails, so keep a close eye on what's happening.
July 29 won't be any better, for the Sun and Uranus will be at odds, making travel difficult.
Things will start to look up as you get to the end of July. The month will have a second new moon (not an eclipse) July 31. This new moon will be in fellow fire-sign Leo, and along with the new moon will be the Sun, Mars, and Venus in Leo, your ninth house, the house Sagittarius rules. (This means that this house carries more weight in your horoscope, as does your ruling planet Jupiter.)
The ninth house rules long distance travel and foreign people and places, so it appears that after all your financial meditations and maneuvering are over, you will find a way to pack and go. You will do what you do best—travel to another country. Jupiter, now in Sagittarius for the first time in 12 years, is working to broaden your view of the world. (Jupiter in Sagittarius is a trend that started last year on November 8, 2018, and will continue until nearly the end of this year, December 2, 2019.)
You have other opportunities, too. You can open up an international relationship, start the import or export of ideas, have discussions with officials in academia, start a broadcasting or publishing project, begin work on an immigration matter or one involving passport, green card, or visa, or work on a legal matter. All new moons set off two weeks of potent energy, so if one of these areas is important for you to see progress, make it a priority to work on developing that area in early August.
I should add that Uranus will be in hard angle to Venus, peaking on August 2, so as you march into August, you may find a friend or a client (or both) to be unreliable. Is there something in the water, you may wonder? Life has its mysteries.
Romantically, from the time Mars enters Leo, July 1 until August 17, and Venus enters Leo too, July 27 until August 21, you will be your most alluring and unforgettable.
That's usually when to socialize, but if you are single, I should mention that Mercury will be retrograde throughout July, so focus on the period August 1 to 21. I would not want you to try to meet someone new while Mercury is out of phase, for the relationship may not work out. Buy new clothes in August too, for the shops and stores will brim with quality items for the coming season, and you will make flattering choices.
While it is true that Mercury will be retrograde July 7 to July 31, you will feel the slowing energy of Mercury the moment July begins. In fact, you likely saw postponements crop up as early as June 20. It is already too late to sign documents or to buy a machine or electronic product, from a laptop to a car, vacuum cleaner to a smart phone. Wait—you will be glad you did.
Don't take a new job in July either, for not only is it not advisable to do so when Mercury is retrograde, you have glittering are aspects coming in August and even better in early September. There is no reason to rush. You will also have the new moon of August 30 which is one of the very best new moons of the year for your professional advancement. Go on your trip, dear Sagittarius—you have lots to look forward to in coming months.
SUMMARY
Your finances will change this month, possibly reflecting new goals and priorities. You'll likely be at your calculator doing some fast math at the new moon solar eclipse on July 2. Saturn will oppose the new moon and Sun, indicating that there will be no way to get around finding the money to cover a certain financial obligation that will come up in July. Although you may feel high tension about money at various points this month, don't despair—planets will rush in to help.
Money might come to you from family as a gift or as an inheritance. At the same time, you seem to have bills that you need to pay, and you won't be able to delay the payment because Saturn will be insistent that you face reality squarely. Neptune could add confusion, so check facts and figures. Uranus, watching what is going on, will send a gorgeous beam to the Sun and new moon, positioned in your money house, and bring you unexpected news of a generously paid assignment that will come out of the blue.
The second eclipse on July 16 will be a full moon lunar eclipse in Capricorn and bring money talks to a final stage. Mercury will be retrograde from July 7 to July 31, and you will be pressured to agree in writing to a deal that is on the table. Deflect the pressure for your interactions could be mired in miscommunications and delays. Also, don't assume you can sign papers before you get to July 7 (the date Mercury retrogrades) for the minute you enter July you will be too close to the retrograde, and things will not work out well if you sign then. (You will start to feel a slowdown to events the minute you begin July because we always start to feel the approaching Mercury retrograde two weeks ahead.) Plan to sign on your best days next month, August 8 or August 21.
The full moon eclipse in Capricorn July 16 will conjunct Pluto, and at the same time, Pluto will oppose the Sun. If you are in talks to find ways to divide possessions fairly, such as money and property in a divorce, you may find it hard to get a compromise that suits you. Of all the possible financial deals you may be discussing, ones involving real estate will go best, but again, seal your deal in August if possible.
Once you are a week beyond the July 16 eclipse, you will be feeling more like yourself, and you will feel even better as you approach the new moon, July 31 in Leo, which will find you back in the saddle, optimistic, and ready to gallop forward on your trusty steed. A trip taken during the first week of August, after the new moon July 31, is sure to please you. Despite your concerns about money, you will yearn for a touch of luxury. This new moon will be lucky for you, so you just might find a travel package that offers an attractive price with the pampering you deserve.
Venus will enter Leo, a fellow fire sign, on July 27, to stay until August 21. That will be the period you feel most in tune with the world and when romance will be brightest. Help things along by seeing about a change in the way you wear your hair, or choose new clothes with an updated, fresh twist. You will be love-bait when Venus favors you, so get ready to step out.