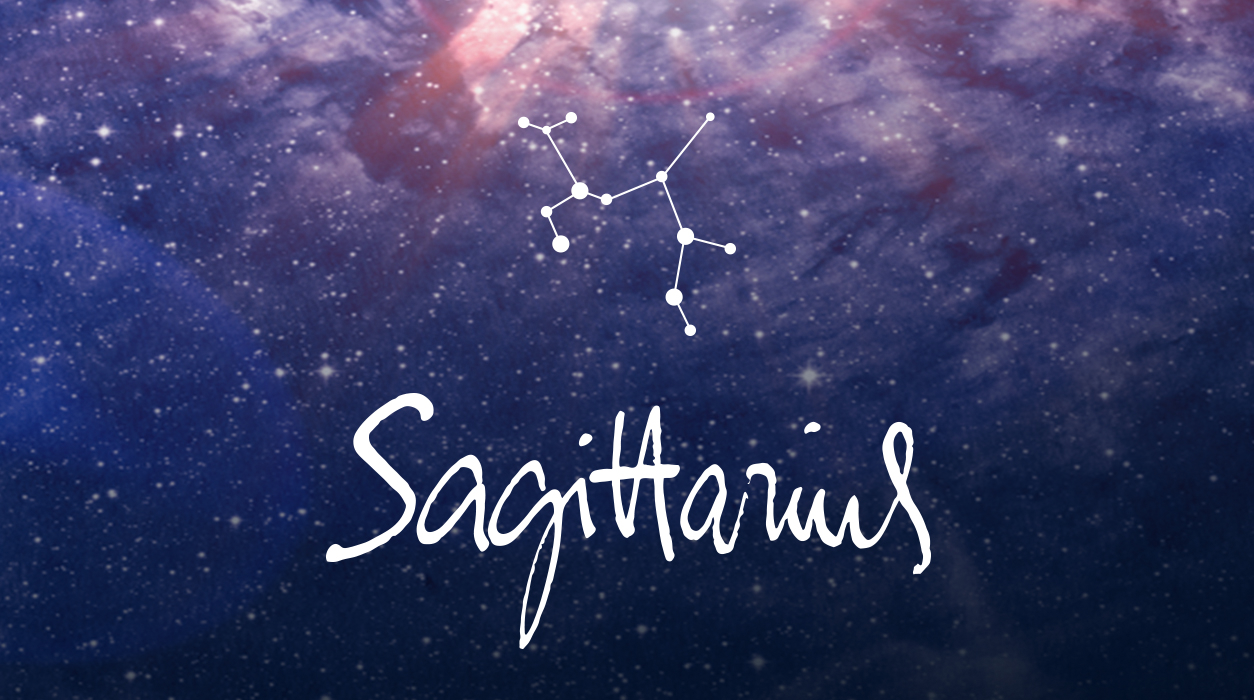 A Note from Susan Miller
January 2019
Dear Reader,
In this letter, I have written a free essay, below, called An Introduction to 2019 to give you an exciting overview of the coming year. There are lots of new trends that will offer this year a new look and feel, and I knew you would want to be filled in on those interesting details. It certainly will be a more productive year than 2018, and I will show you why in a moment.
Before you read my essay on the Year Ahead 2019 found below, I want you to know I am doing two free events in New York in January and one special keynote at the New Life Expo in Deerfield FL, near Boca Raton, on Saturday, February 2. Please come—I want to meet you!
Your Horoscope by Susan Miller
As January begins, you will be determined to get financial matters settled and on a solid track, and the universe will help you. In the first three weeks of January, a full half of the heavenly bodies of our solar system will crowd into Capricorn, your second house of earned income: Mercury, Saturn, Pluto, the Sun, plus new moon solar eclipse on January 5, in Capricorn, 15 degrees.
Over the past year, Saturn has made you work very hard for your money. You have hosted Saturn in this part of your chart since December 2017. Although this has not been an easy trend, all you accomplish with Saturn you will keep, possibly forever. Saturn has been teaching you to be wise in your spending, saving, and investing, and to cut out waste and make every dollar count.
Capricorn is a conservative sign, not given to wild swings of spending or waste, and this is the sign naturally on the cusp of your second house of earned income (for Sagittarius). Saturn has been teaching you to save where you can, to find ways to buy below wholesale when possible, to negotiate a good deal in business, and generally has given you lessons from A to Z in finance. It may feel like you are in the process of getting a cosmic MBA. Saturn is a demanding planet, insisting you give complete concentration to the task at hand, but he is effective. When Saturn finally moves out of your second house of income two years from now, in December 2020, you will be in a whole new place and a lot richer for having been so tutored. Here's a cheerful note—once Saturn leaves, he will not return to this financial part of your chart until 2047.
Pluto, the planet of transformation, is currently in this same financial second house too, a place he took up in 2008 and will remain until 2024. The universe knows habits are slow to change—that's the reason these large, outer planets like Saturn and Pluto remain so long. You'll find this a fortunate trend, for Pluto is associated with money and power, and he has been teaching you how to end bad spending and investment habits and how to position yourself on the road to wealth.
Mercury is currently the third planet transiting your second house of earned income, but will remain only a few weeks, until January 23. Mercury is the planet of news and communication and will help you negotiate well. Mercury will motivate you to be in touch with those who can hire you, and if you do your homework, to help you locate qualified experts who can advise you on how to organize your finances to maximize your financial potential. The Sun is also moving through in this financial house—the reason I said you'd be very determined to set yourself on a good course. The place in a chart where you find the Sun in the birth chart, or temporarily, as the Sun transits your houses of the chart, is considered where you will shine. Right now, that is in your finances, with the caveat because you are willing to work with Saturn's tests and Pluto's demands.
The only missing element is a new moon in Capricorn, and you have that too, this month, on January 5, and because it will arrive as a new moon solar eclipse, this will be a new moon packed with the power of three new moons rolled into one. The solar eclipse will unlock the benefits and gifts of each of the Capricorn planets that are trailing the new moon on January 5 as part of her entourage.
Watch the ten days that follow the appearance of the new moon solar eclipse, on January 5, for a chance to uncover opportunities to make more money. Neptune in Pisces, the one outside planet in direct contact with Pluto, Saturn, the Sun, and the solar eclipse—all in Capricorn—will aid your creativity. If you work in the movie business, photography, television, music, dance, painting, are an art gallery director, an actor, makeup artist, or work in another artistic discipline, Neptune will protect you and help you find lucrative business opportunities.
The job of an eclipse is to get you out of your rut and moving again. Even good eclipses require some adjustment. They widen our experiences, and while it is true that sometimes an eclipse will ask you to give up something (this time, it might be one source of income), you will soon see the universe does not tolerate a vacuum, so you will be able to fill that space with something new and better. You would never have taken the time to look at your options for other income streams if one source had not dried up. I was surprised to note it was Plato (my favorite) to whom is attributed the phrase, "Necessity is the mother of invention." So true!
I suspect you likely entered January in a somber mood. There was a very tough aspect on New Year's Eve, December 31, when the Sun moved to conjoin serious Saturn in your second house of money. You may have been a little depressed, for you might have felt nothing you were doing would ever turn your finances around. Saturn was just passing, bringing a little black cloud over your head. To make matters worse, someone whose opinion you usually value might have harshly criticized you and your financial situation, sinking your spirits deeper. Saturn conjunct the Sun at the opening of 2019—the meeting of fire (the Sun) and ice (Saturn)—is an isolating aspect. Don't take this too much to heart, for your perspective will be a little off.
When I was preparing all the calculations for my astrological wall calendar last summer, I felt bad that we would have this aspect peaking on New Year's Day or January 2 (covering all days from December 31 to January 2). I knew it would likely put a damper on the holiday festivities. I did some research to see when this last happened on New Year's or close to it, and I had to go all the way back to December 28, 1989, to find anything similar. By the time you are back to work on January 3, I promise you will be in an entirely new place and back to your usual, optimistic self. Thank goodness this is a fleeting aspect.
If you are looking for a perfect day for an interview, presentation, or a meeting, choose January 11, when Pluto meets with the Sun—you will be confident and able to make a good, positive impression, and you will likely come back with the financial deal you wanted in hand.
The next eclipse, a full moon lunar eclipse of January 20, in Leo, one degree, will be troublesome. Uranus will play a leading role and will send an angry beam to both the Sun in Aquarius and the full moon lunar eclipse in Leo, to near-exact degree. Uranus always strikes suddenly and brings news you would never imagine could happen—it is not even in the realm of your thinking. That's what makes Uranus such a hard planet to deal with at times—his news always comes out of left field.
Additionally, this full moon lunar eclipse on January 20 will fall in your ninth house of distant travel and relationships with people in other, faraway nations. You'll find it's not the best time to travel. It would be better to stay home and open the window and see what flies in (so to speak).
Alternatively, matters of immigration could suddenly become problematic. The ninth house also rules higher education, in terms of undergraduate and graduate school studies; the media, in terms of publishing and broadcasting; and the legal court system—each an area that could require thinking and a quick fix. (Not all these areas would become problematic for you, but one in particular, depending on your situation.) This is an eclipse of the moon, and the moon rules your eighth house of other people's money (credit; money owed to you, such as child support or accounts receivable; student loans; unexpected expense; taxes; and so forth), so you may have to write a check to fix whatever comes up.
It is always better not to initiate any important action on an eclipse, but rather, simply respond. That bears repeating—do not initiate, respond. There is a difference. Actions you take impulsively at eclipse time (and yes, they are almost always done impulsively) never work out as you had envisioned.
On this eclipse, January 20, and the days surrounding that date, be careful about the words you choose in any communication. Your two intellectual houses (your third and ninth houses) will join the discussion, and you might say something on tape or regret including someone on an email. Be careful not to automatically hit "reply all" and include on the email someone who should never have been privy to that communication. Or, you might leave a sensitive document in the office copier and feel embarrassed later when a co-worker finds it, reads it, and can't wait to gossip about it. Before you know it, the entire office knows the confidential information in that document. (Alas, some people have too much time on their hands. I would be sorry if this happened to you.)
Uranus will be in your fifth house, so you may need to keep your eye on other possible areas of concern during this January 20 lunar eclipse (romance, children). With full moon eclipses, something ends, and something else begins.
Lunar eclipses point to women, not men, as the subject of the eclipse, so a woman who you love and have been dating may be eclipsed out of your life, when she says she wants to break up. (This does not pertain to married Sagittarians, only singles, as marriage relates to a different part of your chart. I am sorry to have to suggest this possibility.)
Alternatively, you may have to take special care of one of your children, or you may be prescribed bed rest during pregnancy. These are examples, but you get the idea. In another way this could work out, you may have to focus on a creative project that will suddenly need your intervention, out of the blue. I am not saying any these areas will be active for you, but one might be. With Uranus, the planet of sudden and unpredictable events, it is hard to predict.
Socially, you will have a superb outlook for fun and love. (I am so relieved to see this, because if you suffer a breakup—and I am not saying you will—at least I see you have a lot going for you in matters of the heart!) This month, Venus will be in Sagittarius from January 7 to February 3, spiking your charisma and allowing you to turn heads. It is a perfect time to take some of the holiday cash you received to buy new clothes.
Meanwhile, Mars, the sexy planet of desire, will be in Aries, a fire sign like yours, and orbit through your fifth house of truelove. This is a fantastic coincidence! Here is the magical date when Venus in Sagittarius and Mars in Aries, both in fire signs, will be in ideal alignment, when love will rule the day between attached Sagittarians and for singles who will have good luck making the introduction of someone new—Friday, January 18.
An even better day for love will be Wednesday, January 22, a rare day when Venus conjuncts Jupiter (happiness), both in Sagittarius. The last time this happened—Venus conjunct Jupiter in Sagittarius—was January 14, 1995, and again later that year, on November 19, 1995. After that, these two planets did not meet again in a Sagittarius conjunction until this month!
This means that on January 22, you will be favored above all others, not only for love, but you will likely have good news in other areas of life as well. Your magnetism will grow sky-high, and you will be luckier than a leprechaun in terms of your meetings this day. (Here I am not talking about gambling, dear reader, as there are many things in life more precious than winning a shot of money.) Go out and see what life has to offer you on this magical day!
Finally, your third wonder day will be Friday, January 25, when energetic Mars in Aries will receive golden beams from good-fortune Jupiter. Again, when it comes to love and irresistible allure, you will be a standout. It doesn't matter if you are trying to get the attention of your longtime partner, or if single, someone new. You have that special something that will drive people to you. As an added boost, creative ideas you generate will also be impressive on January 25. Share them!
SUMMARY
As the month opens, you will buckle down and organize your finances. You will review how you earn, spend, save, borrow, lend, and give to charity. You will have Mercury, Saturn, Pluto, the Sun, and new moon solar eclipse on January 5, all in Capricorn, the sign that will urge you to be practical and realistic. The appearance of an eclipse suggests change is due, and it could be a good change—news of more money coming your way. Uranus in your fifth house of creativity will signal Mercury at this solar eclipse, suggesting a creative assignment may suddenly arrive, and the work you do could help put your name on the big marquee.
As a Sagittarius, you are always optimistic, but this month, you need to be more levelheaded, practical, and objective, and less idealistic. The solar eclipse on January 5 may bring the end to one source of income but reveal an opportunity to find a better one. Neptune will be beautifully oriented to this crown of stars in Capricorn, so your past and future artistic efforts will likely pay off in January, if you work in a creative profession. Mars in Aries is in the ideal place to help you to generate imaginative ideas, and this exciting trend will last for all of January through mid-February.
If you do not work in a creative job, Neptune, positioned in your fourth house of home, suggests profits would come to you from the sale or purchase of real estate. Alternatively, you may enjoy comforting help from a parent. If you are a real estate broker, business is likely to be brisk.
All month, you seem to be in a serious mood and will work hard to form a structure to your finances that will provide you with a firm foundation for the future.
A second eclipse will occur on January 20, but it will arrive as a difficult full moon lunar eclipse in Leo. It will occur in your ninth house, which rules foreign people and places, publishing and broadcasting, legal matters, and pursuits for higher education. Uranus, the planet of sudden news and events, will be on a rampage, challenging both the Sun and full moon eclipse at precisely a 90-degree square angle to the Sun, and in the other direction, to the moon. Squares translate into obstacles and roadblocks that require imaginative thinking to dissolve—that is where Neptune will again come to the rescue to help you generate ideas on the fly.
The tension you will feel at the January 20 eclipse will stem from Uranus and may also cause gyrations in one of the following four areas: a love relationship; a pregnancy; care and protection of a child (or children); or the way a creative project is proceeding, and that will need your intervention. News will be sudden and jarring, and you won't see it coming, which makes this eclipse hard—there is no way to prepare. This would not be a time to travel—near or far—sign a contract, or launch any new venture.
This will be a hard time for most, but admittedly, you have an ace in your pocket. You have your ruler, good-fortune Jupiter, in Sagittarius, making you the most favored of all signs. This is your Emerald Year, to continue until December 2, 2019. That doesn't mean your year will always be easy, but it does mean you have the edge in any negotiation and in other ways, too. Throughout almost all of 2019, you will find yourself in the right place at the right time, able to take advantage of rare opportunities you've never seen before.
Put a star on the day Venus and Mars dance a Fred-and-Ginger waltz over a star-studded sky on the evening of Friday, January 18. Cupid and his little fleet of angels will be watching over you, ready to zing you with an arrow of love. If you are single, be out and about, and if married, you can have your partner's full attention and ardor.
Your very best day this month—and possibly one of the best of the year—will be January 22, when Venus will combine forces with Jupiter, both in Sagittarius. Your charm and magnetism will be irresistible, and if you have not been dating, this is a day you might want to go out into the world to see what fate holds for you. Additionally, Mars will be in a perfect position to Jupiter and Venus to give this aspect more oomph.
Finally, circle January 25 too, when Mars (the planet of action) in Aries will receive beams from Jupiter (the giver of gifts and luck) in Sagittarius. Love, fun with children, happy news about pregnancy, and creativity make your cup overflow with joy.
Your love life could catch fire with this powerful alignment of Venus, Mars, and Jupiter, evidence of the mixed message this month's aspects will be presenting. A friend may come to your aid sometime during the month, and at work, the phone will ring with orders. While there will be a tense moment here and there this month, never forget you will be the one who is most favored of all the zodiac signs, and like always, you'll find a way to land sunny-side up.