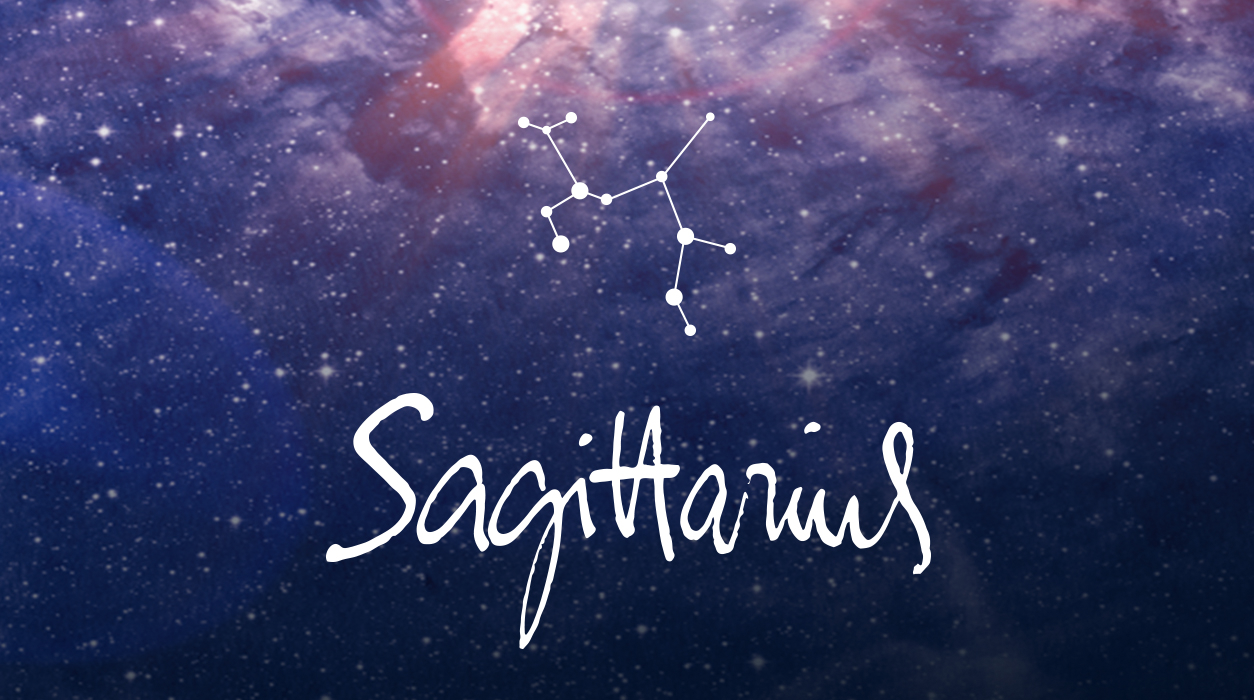 Monthly News from Susan Miller
SEPTEMBER 2022
Dear Reader,
September has so many sparkling aspects—my favorite will be the full moon in Pisces September 10, and it will be active for five days beyond the date it appears as the full moon gently wanes. When you read my September forecast, read for your Sun sign and rising sign, as we all have two charts. In each case, be sure to read about this full moon and plan to use it!
Thank you to readers from all over the world who came to my first of many "Ask Me Anything" NFT member events on Discord.com. Discord is a special social media platform that allows many types of communication—not only typing, but audio, film, and visuals, too. In our meetings, I use audio, and give my fingers a rest! Curious? Get the full download at http://astrologyzone.com/stars or keep reading below.
Think of your NFT purchase not as buying a painting (although you are), but you will have an unrestricted license to the NFT image (not the name) for as long as you own the NFT. You are mainly acquiring your NFT as a ticket to a VIP Astrology Zone community to get access my private events designed only for NFT holders. Our first meeting was an audio event for all participants last month on Discord.com. I love hearing your voices. Our next event will be on Tuesday, September 13, at Noon EDT. Please get your NFT and come!
Your September Horoscope for Sagittarius
What a month September will be for you! All the action is "on the angles" of your solar chart, which means that this is a high intensity month with lots going on in your career, at home, and in regard to a close relationship you have in love or business. Astrologers know that planets that correspond to the points on a compass—west, south, east, and north (first, fourth, seventh, and tenth houses respectively)—are acting with double strength, like wild stallions. That's what you have in September! There is plenty to unpack, so let's get started.
As you begin September, your career could easily be taking center stage. An important new moon just occurred near the end of last month on August 27 in Virgo, 4 degrees. That new moon lit the pinnacle point in your chart, namely, your solar tenth house of prestigious honors, awards, and achievement. If you hope to get an impressive promotion or sterling offers from a competitive firm for a top position, this is the month to work on that goal. If you are self-employed, you may give yourself a promotion by bringing in a lucrative, prestigious new client who has a big idea and feels that you are the only one who could handle it, judging by the excellence of your past work.
Alternatively, whether you work for yourself or others, you might be given the kind of publicity for recent work that you did that is so good, you only used to dream about getting attention like that from the media. This is all possible as you enter September and in the weeks to come.
I wrote quite a bit about this new moon in your August report last month, as it is the only career new moon you will get in 2022, so you may have waited for this break. It will be another a year for another new moon like this to appear. This new moon was in Virgo, so it's clear that your ability to write, teach, edit, translate, or do research will be prized. Virgo is known for precision and detail—if your work reflects this quality, you will have to use a fly swatter to fend a flock of eager employers who want to hire you. (Well, just kidding, but you certainly will be popular.) Almost everyone will want you in their corner.
You will be in a very good position at this new moon. A new moon in Virgo puts Mercury in the spotlight, and here is where you are so fortunate. Pluto in Capricorn, your salary and compensation sector, beamed rays directly to Mercury, just minutes into Libra at 0 degrees, on the cusp of your prestigious career and community sector on August 27. This would allow Pluto to make an out-of-sign trine (the most heavenly aspect possible) to Mercury. As said just now, Mercury is governing the direction of this new moon and Sun, and I believe it could point to your evolving career success.
Meanwhile, on the other side of the sky on August 27, Mars in Gemini was busy sending cheerful beams to Jupiter, the good fortune planet in your house of creativity and imagination. Mars was also setting up a direct line to Mercury (governing this new moon) technically newly minted in your eleventh house of community, groups, social media, and friendship. Mars is firmly ensconced in your partnership sector, so you may have a collaborator or expert to work closely with you on your project. Here, again, your ability to communicate clearly will be prized (Mars in Gemini) along with your ability to contribute your sense of style, taste, and sophistication by transforming everyday things into a compelling visual.
As you see, the new moon that appeared last month on August 27 can help elevate your career in the weeks and months ahead—it starts with you making discrete inquiries. Friends may be your best bet to supply tips about openings because Mercury, the planet ruling your career house, will have just moved into your friendship house. If you are self-employed, devise a self-promotion campaign to show the world what you've been doing, and also reveal your passions and triumphs. You can use advertising, social media, publicity—you decide.
At the full moon September 10, Uranus, the planet of all things unexpected, will send a strong, friendly beam the Sun, so you may suddenly get another assignment. The compensation for your services will surprise you in its generosity.
Keep in mind that Mercury will be retrograde from September 9 to October 2, starting out in Libra and by September 23, Mercury will back into Virgo. This means that you may hear from someone from your past, such as an employer you used to work with and who would like to ask you to work with him again in his new position. If someone from your past calls you, you can begin working together while Mercury is retrograde, but if the person is new to you, play it safe, and start after October 2 if possible.
If the offer is for a short-term gig with a new person and you are not concerned with longevity, then take the job. When taking a job with someone new under Mercury retrograde, the terms of the job will change in some appreciable way in time, and it might then look less favorable. If you wait until after Mercury has gone direct to accept a new offer, you will be glad you did. You have a lot going for you at this new moon, and it will affect you for weeks and months, so be optimistic—good things are coming.
Here is where I have to tell you about another retrograde planet. Mercury's big brother Mars will also go retrograde, but for a much longer time, from October 30 to January 12. Mars teaches us how to compete well and motivates us to assertively go for the gold. Mars does not retrograde often—only every two years—so when he does take a break and go retrograde, we are often puzzled that every project takes more money and more time to complete. We take Mars' support for granted because so much of the time he is behind us, supporting us, helping us reach our goals.
You will find clients will take forever to make up their minds about a proposal you will offer. I feel it will be because they will have depleted their 2022 budgets—inflation ate into those budgets quickly—so clients may have to wait until new budgets start in mid-January to align with Mars moving direct January 12. I also feel supply chain difficulties will become a factor, so order those supplies now that you'll need later. We all are in the same boat, dear Sagittarius. No one of any sign will find Mars' delays easy to endure.
For this reason, if you have something important to launch, I want you to do so in the first part of October, well in advance of Mars retrograde (October 30) and after Mars' little brother Mercury goes direct (October 2). I feel you should aim for the time before or after the full moon in fellow fire sign Aries on Sunday, October 9. You don't want to get caught in the slow undertow of Mars in retrograde. The delays will start as soon as October 15, so your window is October 3 to October 15.
Now let's talk about the coming full moon of September 10 in Pisces, 18 degrees. This will immediately switch your attention to your home. This will be a full moon, so something comes to fruition, culmination, or end. As this full moon falls on a Saturday, it would be a great time to invite friends in, for this full moon conjoins heavenly, creative, poetic Neptune. You could go all out and have a fabulous end-of-season party, complete with flowers, beautiful food and wine, and a gorgeous "tablescape." Entertaining over that weekend would be memorable and plenty of fun.
A full moon conjunct Neptune warrants a mention about flooding or problems with wager damage. I don't think this would happen, but I am duty bound to mention it.
I am optimistic about this home- and family-related full moon September 10 because it will be staunchly supported by Uranus, the planet of surprise. I feel you are likely to be thrilled by something that suddenly comes up. If you are apartment or house hunting, by all means, browse spaces with your real estate agent over that weekend. Alternatively, you might find the ideal contractor or interior designer, or if you are shopping for furniture, the kind of pieces you'd like to buy. If you are closing on a house or buying expensive furniture, that's serious business, so wait until Mercury is out of retrograde in early October.
If you are signing a lease, I still would want you to wait, but if you worry that you would lose the apartment if you don't put your name on the dotted line, then sign. I realize it's easier to find a new rental apartment if necessary and harder to sell a house if you suddenly have to move. That's the reason I don't want you to close on a house with Mercury retrograde. Still, I feel moving at any time, for any reason, is really hard. Only you can decide what you want to do, but I am still betting on highly supportive, surprising Uranus to make you happy when an unexpected solution appears at the full moon September 10 (allow a plus of five days).
The house of home rules not only your physical home and other property you may own or rent, but also your parents. With that in mind, your parents may surprise you by offering to help you with cash for part of the down payment on the house or condo you want to buy.
Or, in a reverse scenario, you may have been trying to help your mother or father with a matter, such as to find the perfect living situation for one of them—an aid who lives at home with your parent or at an assisted living community. If your parent is ill, you may be hunting for the right specialist to bring comfort and best solutions for your mother or father. Or you may be searching for a temporary nursing home or physical therapy facility for a parent. No matter what you seek, don't give up because you are so close to a breakthrough.
Now let's talk about your romantic sweetheart you are dating and who you might be serious about. Mars, the action planet, just moved into Gemini on August 20 to stay until March 25, 2023. The normal stay of Mars is six or seven weeks, for Mars is such a high-octane planet, a few short weeks is often enough time to complete an action. The reason Mars will be so long in Gemini is that he will spend 10½ weeks in the middle of his seven-month visit to Gemini in retrograde, from October 30 to January 12.
Mars can bring so much energy that it can create strife—I hope this is not the way things work out. New aspects always refer to how things have been going on before the aspect, in this case when Mars showed up in your house of partnership.
Let's say you are going through a divorce. With Mars in this house for such a long time, and planning to going back and forth in retrograde, it may be hard for you to come to a settlement about a division of assets and also children and custody. Mars rules your fifth house—which rules children—so the conflict may be about how best to care for them and in what location.
In an opposite situation, you may be in love and getting married, working hard with your wedding planner to get all the details perfect. During the retrograde, you might have to be flexible when situations change—the caterer you want may not be available, or the musician you had your heart set on may be booked to another couple—but you are a mutable sign known to be adaptable.
If you are already married, your spouse (or established long-term partner) may be making headlines in your life because he or she may be changing jobs or starting a business, as two examples.
With Mars 180 degrees away from your Sun, you will not have full control over events now or in the coming months, so trying to take hold of the reins in this relationship won't work—being cooperative and conciliatory would be a better approach to finding agreeable solutions.
I want to know how things will work out for you. I do events on social media, especially on Discord.com, and we have our own server for our community called AstrologyZone. I want to hear how Mars affects you. Tell me on Twitter and Instagram too (I use the same handle: @astrologyzone). It might be too early to tell right now, but in the coming weeks you may be able to see how Mars in Gemini is affecting you.
As the month draws to its end, on September 25 a sweet new moon in Libra, 3 degrees, will start to bubble up your social life. Libra, your eleventh house, is highly compatible to your Sagittarius Sun, so you should like the developments that will come up. You will be stepping out much more than usual, and it will be time to have fun in the weeks ahead. Friends will come up with ideas that will be too good to pass up. If you want to be introduced to a possible romantic partner, ask friends to do so after this new moon of September 25.
The eleventh house, called the house of joy by the ancient astrologers, is also an area that rules group activities like seminars and conventions. Now that the coronavirus seems to be more under control (we have to see in coming months to be sure), you might be tempted to go to a small convention or seminar in person to learn about new advances in your industry. It would be fun to connect with colleagues and competitors you know.
All Sagittarians born in November will feel this new moon, but if your birthday falls on November 25, you will be affected more. This also will be true for you if instead (or additionally) you have Sagittarius rising or your natal moon in Sagittarius between 0 and 8 degrees. Also, look to see if you have a natal planet between 0 and 8 degrees that is in Sagittarius, Aires, Leo, Gemini, Libra, or Aquarius, and if you have one, watch that planet go out of its way to help you.
You are so lucky that this month you still have Jupiter, your ruler, positioned in Aries, your fifth house of true love, a place Jupiter has not visited for 12 years. This is the time to circulate, dear Sagittarius, if you hope to meet someone new. Attached couples will have much more fun under this trend. You will have Jupiter in Aries for a long time, until May next year with the exception of a short hiatus of Jupiter in Pisces from October 27 to December 20. Jupiter will then return to Aires, your house of true love, until mid-May. Dear Sagittarius, be out and about, for you have the very best aspects of any sign to find love!
SUMMARY
This is an exciting, powerful month for you where career, home and family, and your partner in love or business will all need your attention, so it's clear you will hit the ground running.
The new moon of August 27 lit your tenth house of honors, awards, and achievement, the place in the chart where prestigious, high-level progress can take place. If you want to elevate your career, the door has opened for you to aim for a new position or promotion, or if self-employed, a coveted new client could walk through the door and choose you as the one best suited for this piece of their business.
A new moon in Virgo, your tenth house, puts Mercury in charge, and happily, Mars beamed Mercury in a friendly way, the reason news will come in the first days of September. Mercury is in your friendship sector, so one of your friends, colleagues, or even an acquaintance may have spoken up for you and offered your name in a recommendation. Pluto, from his perch in your financial sector, will be in an out-of-sign "trine" (heavenly harmony) with Mercury, so it looks like you will be paid exceptionally well, too.
On September 1, Jupiter, giver of gifts and luck, now in your fifth sector of love and creativity, will send a beam to Mars in your partnership sector. There are two very different ways this could turn out. In one instance, you may get (or give) a proposal for marriage—and suddenly you both will set the date. Or your agent, business partner, or publicist may come to you with a fabulously creative job assignment that you will be thrilled to get. It will be worth being home from vacation with this sterling aspect.
Keep in mind that Mercury will be retrograde from September 9 to October 2, and Mercury rules your prestigious tenth house of professional advancement. Mercury retrograde makes us forgetful, so be sure to spell-check your documents, and if it is important, show your work to another person you trust, as it is always wise to have a second pair of eyes to check things before you send it out. Also, if you need an electronic item, buy it in the first five days of September or put the purchase off until the full moon next month, October 9. That includes a car, smart phone, computer, or kitchen or household appliance—Mercury rules the moving parts and electronic chips in all products, and you need a strong Mercury moving direct to enjoy your purchase
The full moon in Pisces on September 10, will spotlight your home, and because it will orbit close to Neptune, the planet that governs the sea and all bodies of water, you need to be careful about problems with water. For example, don't keep anything in your basement that is valuable and irreplaceable. Bring all valuables like that to high ground, such as to your attic. If you live in an apartment, the people upstairs might overflow their bathtub or sink, so if you are planning to be away, be sure your superintendent of your building has your key and permission to enter should a water-related problem come up that would require management to get in to fix. Alternatively, you may not have a problem with a flood, but instead, the topic that surfaces could have to do with mold or tainted drinking water, or if you live in a cold climate in the mountains, you may need to remove heavy ice or snow from the roof.
In a much more upbeat manifestation of this lovely full moon—and I do believe you will like it—you may find the right apartment or house, make an agreement with a new roommate (after you've done a background check), or have a solid vision of precisely how you'd like to upgrade some of your home's living quarters. This area of your chart rules your parents as well, so you may come up with a solution you've been looking into for your mother or father. Full moons bring conclusions, and with Uranus so beautifully oriented to this full moon, I feel you'll love the outcome.
There is another way this full moon September 10 (plus five days) may work out in a very positive way. Uranus, the planet of all things unexpected, will send a strong, friendly beam the Sun, so you may suddenly get another assignment thanks to the good work you did on one that just finished. If this happens, the new offer will come out of the blue, and you won't expect the good news. The compensation for your services, whether as a fee or commission, will also surprise you in its generosity. It's always so exciting when something like that happens. Your good work is elevating your reputation and creating chances for a better position with more industry influence, so keep up the good work.
You will love the new moon on September 25, setting off a fresh, breezy social period that will last for weeks. If you moved to a new city recently and haven't had a chance to make new friends, from this point of the month on, you will have the time and motivation to meet people and cultivate friendships. If you have not moved and already have many friends, judging by your forecast, you will have been concentrating hard on career and home, and you will welcome the chance to relax and have some fun.