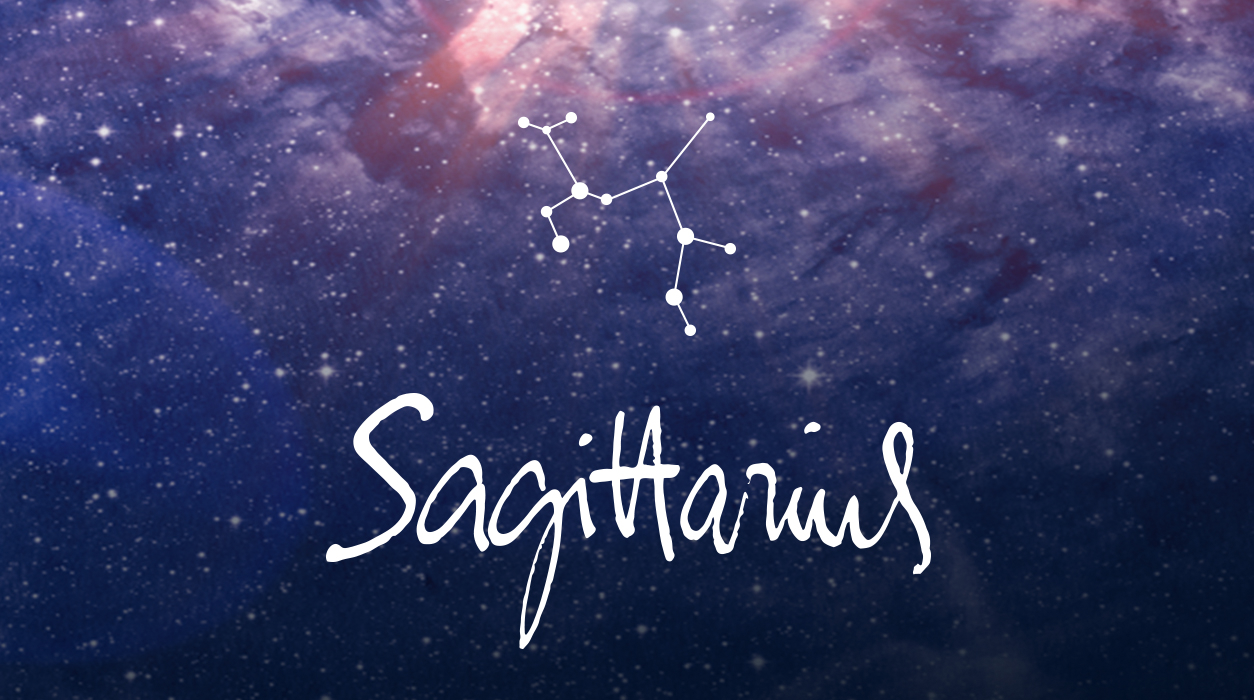 News from Susan Miller
SEPTEMBER 2021
Dear Reader:
Circle this date! Saturday, September 18 at 1:00 PM local time until to the end of the day at the Louis Vuitton store in your city—over 400 international stores. That is the time my window in Louis Vuitton will have its half-day. My window's appearance will help celebrate the 200th anniversary of the birth of Mr. Louis Vuitton with a trunk that I designed. I have been working on this with the Creative Lab in London who was overseeing this project, and we did everything over Zoom and by FedEx. Until now I was sworn to secrecy.
Your Horoscope by Susan Miller
You are about to see a wonderful boost to your career, including exceptional progress, for you will have loving assistance from the planets. Last month, you had Mars in your tenth house of honors, awards, and achievement, so if you tried to push your career forward in August, you may have seen gratifying progress. To push yourself to the top of your industry, you'll need a positive, encouraging new moon, one that is not flawed in any way—and it must appear in your tenth house of prestigious career progress, something that happens only once a year. Guess what? That's precisely what you will have this glorious month.
On Monday, September 6, the new moon you need will arrive to open a portal of energy in the same career section of your chart. I am so enthusiastic for you because Uranus, the planet of surprise and sudden events, will send a friendly beam to the new moon and Sun. Here is the headline news: luckily, Uranus is based in your sixth house of work projects and assignments, and on September 6, Uranus will set up a link to the Sun and new moon in your tenth house of fame and honors. The daily work you've been doing is adding up to something big. You won't have any indication that what I am saying is true until after the new moon appears on September 6.
This date has lots of goodies associated with it, and remember, a new moon is not for just a day but sets up a series of days, weeks, and months of opportunities for you. Those chances to make progress are always strongest within the ten days that follow that new moon. In your case, it will be imperative you jump on ways to promote yourself at work, or if you have your own business, to advertise, put out a press release, increase social media posts, or whatever you need to do to make others aware of your goods and services. If you work for an employer, make an appointment to find out what it will take for you to be given more responsibilities—what do you need to learn, or what experiences do you still need to be qualified for a promotion?
While a new moon will give you ten days to start activities to advance your career, the two sterling aspects I will list for you below will only be strong for three days before and after they occur. You do have to hit the ground running in September.
A note to Americans: In the US, September 6 is Labor Day, a popular holiday, so you may be away on a trip or coming back home from one. On television news, the reporters always refer to Labor Day as the last day of summer. That is technically wrong—the last day of summer doesn't happen until September 22, which is the autumn equinox. (I agree, however, because the tone of the sunlight changes dramatically after Labor Day—it has less pink and blue in the light, and more yellow. It also gets dark noticeably faster in the evening, and the air feels different—a crisp chill arrives, not all the time, but soon after. I feel the transitional change between seasons is the most dramatic from summer into autumn, at least here in New York!)
American readers, or Sagittarian readers living in the US who are not American, will have to be very organized to take advantage of the glittering professional new moon and the vibrations that surround it. You will need to be ready the minute you return from this holiday.
The pandemic has played havoc with so many people's careers, and almost everyone on the planet has had to pivot to adapt to constantly changing conditions. This is your chance to right your ship, so you can enjoy smooth sailing into the future.
Once Mars moves into gentle Libra, you will likely see that your friends and new acquaintances will play a bigger part in your life than they have in the past. This will be a lovely vibration, to be made even stronger next month on the new moon of October 6.
Now let's look at the two aspects that coincide with the new moon, September 6:
Mars and Pluto will be in sync on this day, September 6, which is another piece of very good news for you and evidence that all the hard work you have put into your evolving career is working. Mars is in Virgo now, and Pluto, in Capricorn, both in divine compatibility. Mars is in the same part of your chart as this dazzling new moon and Sun in your tenth house of honors awards and achievement, giving you energy and drive, and Pluto is in your second house of salary and earned compensation. While the new moon will bring you honor, a different position, a promotion, or if self-employed, Mars and Pluto will work together to bring you a new client. That client would add to your reputation and stature and pay you handsomely.
Also on the same day, September 6, Venus, and good-fortune Jupiter will be in sync, which is also a rare aspect. In your case, Jupiter is based in your communication sector, so if you have been working with Jupiter, you've made big strides in this area, by writing, speaking, using social media, podcasting, apps, or other digital media platforms. Now, with Venus receiving golden beams from Jupiter, you can get special help from a friend who wants to see you do well, someone who can influence the area you are aiming to expand.
There are many reasons to expedite your plans to advance your career, aside from the reasons I already mentioned above (that the new moon is strongest just after it appears, and that Venus, Jupiter, Mars, and Pluto, are powerful but fleeting aspects you can use). Here are two other reasons.
First, you will lose Mars in your solar tenth house of fame and honors on September 14, when Mars moves out of Virgo and into Libra. It is a great privilege to have Mars in your career sector, something that only comes around every two years, and now, you have Mars there, so make good use of his assistance. Mars will see to it that you can get your foot in the door to meet any high-level person you need to see to demonstrate your skills, ask for help, or present a proposal.
The second reason you must act decisively and quickly is that you are about to run into Mercury retrograde, from September 26 to October 18. You will start to feel the slowdown at least ten days earlier. This is another compelling reason that you should work on advancing your status in your industry at the top of the month. You should never make a fateful, binding agreement while Mercury is retrograde, whether verbal or a signed written document. If you need a computer, smartphone, air conditioner, TV, car, or any other product with computer chips inside or that comes with moving parts (both are ruled by Mercury), make your purchase early in the month.
Now, let's turn to your social life. Once Mars moves into gentle Libra, you will see that your friends and new acquaintances will play a bigger part in your life than they have in the past. This is a lovely vibration, made even stronger next month, at the new moon of October 6. You will be stepping out more often and have more time to relax and unwind.
The eleventh house is about fun, friends, and events, but it's also known to be the house where profits accrue, if you are self-employed. All the work you did in earlier weeks to boost your career will start to add up, once Mars is in your solar eleventh house, from September 10 to October 30. The new moon on October 6 next month will strengthen the effect of Mars in this area, too. This means that in October, you will likely link with one or more friends from the past, and one influential friend may introduce you to someone who could be the key to getting ahead. In terms of seeing other friends you've not seen in a long time, catching up together will be fun to do.
The full moon of September 20 will bring your attention to your home and family. This full moon will be in Pisces, and it will be conjunct Neptune. I worry about this because of all the signs, Sagittarius is in the most danger of problems with water in connection to the home. You might be dealing with a flood in your basement, mold in the bathroom, tainted water, too much snow or water on the roof (endangering a collapse), or not having enough water. For years, ever since Neptune entered your home sector in 2011-2012 (Neptune retrograded in and out of Pisces, until it settled permanently in Pisces on February 3, 2012), you had to have special flood and water damage insurance for your property, whether you rent or own your apartment or house.
There is another way you might experience Neptune's influence because Neptune is a double-edged sword, with one bad side (listed above) and one good side. The positive side is that Neptune is the higher octave of Venus and rules unconditional love, as well as enormous creativity and vision. Neptune is in your home sector, so consider directing considerable creativity toward the design and beauty of your home and surrounding property.
SUMMARY
Get ready for a very exciting time for your career! The new moon on September 6 will be the most important new moon of the year, allowing you to see a major professional advancement. This new moon will receive electric beams from Uranus, so when opportunity knocks, you won't expect the good news or even see it coming. This is fantastic. Don't be on vacation, or if you must leave town, make sure your mobile phone is always fully charged. News will most likely come in within the ten days that follow the new moon September 6, although, on a less dramatic level, your career-related luck will extend for weeks and months ahead.
By a rare and lucky coincidence, Mars, the action planet, will be lighting your tenth house of honors, awards, and achievement too, along with the Sun and new moon. Mars has not been in this area of your chart for two years and suggests you will see your name in lights. Mars will remain with you in your prestigious house of professional status until September 14. The fact that you have a new moon AND Mars helping you at the same time means you have powerful people who have noticed your work, people who will want to help you step up to the next rung of the ladder in your industry.
There is more evidence that you will do well in your career. Mars and Pluto will be in a heavenly trine position (120 degrees apart), a rare circumstance, with Mars in your house of fame and honors, linked directly to the transformative planet, Pluto, in your second house of earned income. This almost guarantees you will be a force of nature.
This month won't be all about fame and glory without an increase in salary or income. No, just the opposite, because as you make your ascent, you will be paid well, too. Indeed, powerhouse Pluto's attitude toward action Mars suggests you have an exceedingly bright outlook for your finances. Of course, you will have to do your part by looking for opportunities and asking for the salary you feel is fair. If you do, the universe will more than meet you halfway. You've not had help like this in many months, possibly years.
Home and/or family will have your full attention at the full moon of September 20 in Pisces, and those at home who depend on your attention will help you feel more balance in life. This full moon will be in Pisces, conjunct Neptune, the planet called the Father of the Seas. In this case, Neptune will like your home so much, he will want to bring the sea with him. This means you do have to watch for a problem with water in its various forms in your home.
This has been an ongoing problem for Sagittarius, for Neptune entered your home sector in 2011, settling in more consistently in 2012, and due to stay until 2026. You may have had to deal with unexpected problems with plumbing and other problems with water. This situation will not change until Neptune leaves Pisces in 2026, so you will need renter's or homeowner's insurance that covers water damage, and this is not usually covered in contracts. (You would need to have a rider attached.) I am not saying you will have water damage, but the probability bars that I see rise and fall regarding your chart are rising high this month—I must ask you to protect yourself financially.
Of course, you may have plans for your home, such as to move, decorate, make repairs, or renovate, and all those can be completed within five days of the full moon on September 20.
If on the other hand, your parent needs your help, this full moon may find you making a final recommendation for a situation that has perplexed your mother or father. For example, you may choose to hire a live-in aid for your parent or find a suitable assisted living facility, go to a family reunion, or discover a fact about your family, something you never knew, possibly through a DNA test—you may be excited to discover this information.
As the month begins to draw to a close, Mercury will go retrograde from September 26 to October 18. Wrap up all loose ends well in advance of the onset date of this trend, and if you can avoid doing so, do not sign contacts when Mercury is out of phase. Make sure you purchase your electronic items (including a car) during the first two weeks of September, no later.
October looks to be bright, even with Mercury retrograde in Libra. Mercury will bring back friends from the past, so this tour of Mercury's backward movement could be enjoyable. You may hear from a person you've not seen in ages. Help this trend along and reach out to someone you think about but haven't seen.
In terms of romance, your best period will be when Venus tours air-sign Libra, from the very start of the month until September 10. It looks like you may make a spontaneous decision to take a little drive to a location within 200 miles from yours, and if so, it would happen in the first ten days of September. It should be fun relief, and you may even experience a touch of luxury in your accommodations or through a beautiful dinner you have with your one-and-only.