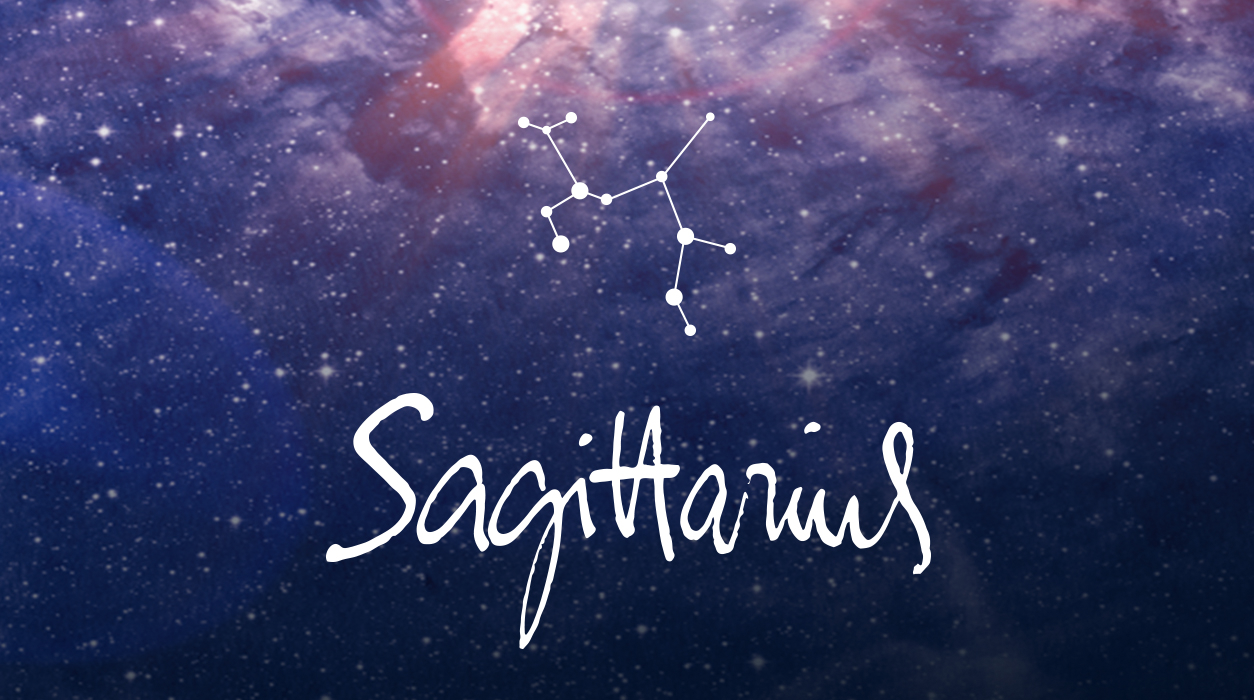 News from Susan Miller
OCTOBER 2021
Dear Reader:
I am so happy to send you my October forecast because it is an unusual one. Despite the fact that Mercury will be retrograde until October 18 (almost always an annoying aspect causing delays and mix-ups), you can nevertheless look forward to a splendid month, filled with many magnificent aspects sprinkled throughout October. I feel these coming jewel-like aspects will be so strong, you may not be ruffled too much by Mercury retrograde. After all, you do have experience with little Mercury and can outwit many of his antics.
Your Horoscope by Susan Miller
Every once in a while, the planets migrate into highly compatible places in the heavens, and the world becomes a comforting place where many things go your way. As a Sagittarius, you are a fire sign, which naturally gets along with other fire signs and also especially well with air signs. Air make fire burn more brightly.
This month you will have four transiting celestial bodies in air-sign Libra: the Sun, new moon, Mars, and Mercury. You will also have Saturn and Jupiter in air-sign Aquarius. On October 7, Venus will enter Sagittarius for the first time this year and stay all month. If you do the math, that adds up to seven celestial bodies out of a possible 10 in our solar system that are staunchly on your side. This is remarkable!
Now let's turn to the gorgeous new moon due on October 6 in air-sign Libra, 13 degrees, appearing in your eleventh house of friendship. The emphasis this month is moving you away from career and money—two topics you've thought about quite a bit lately (as recently as September)—the universe wants you to relax and unwind. In short, the universe wants you to have a little fun. This is the house that gives you time to see friends and to catch up. You can make a new friend, too.
Saturn will be strongly supportive of the new moon, October 6, suggesting a friend who is older and more experienced in your industry may become a mentor to you. Or it may be that a friend will step forward and be instrumental in your success. Keep your eyes open in the days that follow the new moon, October 6—a new moon usually delivers its message within the 10 days that follow its appearance.
Jupiter, still in Aquarius, will be widely friendly, too (within 10 degrees, the borderline of being within significant tolerance). Jupiter is your ruling planet, and it is Jupiter's job to take good care of you. Jupiter is in your communication house and will remain there until December 28, at which time Jupiter will move on to the next sign.
This suggests that a project you are involved in now that involves writing or speaking will advance your goals. This could mean you are writing a manuscript, screenplay, thesis, or white paper, or that a special speaking engagement will be instrumental in your success. You may be starting a podcast series or placing an app on the market. Adding social media to the mix—Instagram, Twitter, Facebook, or Clubhouse (the new audio-only social media platform)—could be helpful to your career or to expanding your circle of friends and contacts.
A new moon usually marks the beginning of something, and in your case, it may concern your involvement in community—both people you know and people you have not yet met. You may be affected by a humanitarian, charitable, or political project, or you may be a public figure who has followers and a fan base that you will energize toward a worthy goal.
If you are not in touch with any humanitarian or community activity that will use your ability as a superb communicator, then a friend may make an introduction, and that person could figure prominently in your future and be helpful to you. This month should be fun, for ancient Greek astrologers in the Hellenistic period called the eleventh house the house of joy. Friends and new acquaintances surely should make this month a standout.
October 15 is potentially the best day of the month when Jupiter, planet of good fortune, will signal the mighty Sun. This aspect occurs twice a year, and … it's always a day that brings happiness and a potential for financial gain.
The eleventh house is also the house of hopes and wishes, and this is where the four celestial bodies will be gathered starting at the new moon October 6. If you have a burning desire to reach a certain goal, this new moon may help you find a way to finally grasp that dream. Be passionate about what you want—have faith that you will see results.
October 15 is potentially the best day of the month when Jupiter, planet of good fortune, will signal the mighty Sun. This aspect occurs twice a year, and when it does come by, it's always a day that brings happiness and a potential for financial gain. All the topics you and I spoke about above concerning the new moon will come into play here. A friend or casual contact will take a starring role—that person may help unlock your luck. Your talent in communication will also be another key element to the success of this day. Be sure to use this day for an important initiation.
Mercury will be one of the prominent planets found within the group in Libra, your friendship-oriented eleventh house, at the new moon. On October 6, Mercury will be retrograde, a trend that started September 26 and will end October 18.
You may enjoy this tour of Mercury retrograde, however, for it is likely that you will run into a friend you've always treasured and not seen in ages. People from our past often come back into our lives when Mercury is retrograde, and it is always fun when that happens. If you find this is true for you, it may mean you were meant to reunite to work on an important project together or to get helpful advice from that friend from the past.
Mercury is the natural ruler of your tenth house of career honors, awards, and achievement, so with Mercury retrograde, you may feel like progress on deals and talks are taking too long. You may feel stuck because you are working hard but not seeing the results in the time you thought things would come to fruition. If this is true for you, know that this trend is temporary. It is true Mercury will bring delays, but these delays will benefit you. You will have more time to think through the project and come up with ideas that can make it better
You have become wise in the ways of Mercury over time. You know he encourages you to rush, which makes you lose concentration. You have learned to be especially careful in the communications you send out, to be sure they are clear, and to make sure you've picked up the right intent of messages sent to you. I feel that over time you've learned to slow down and become more deliberate in everyday actions during these periods, and as a result, you have become less likely to feel the difficulties from Mercury retrograde.
Try not to sign papers with Mercury retrograde. If you say to a client, "I can't sign now, but I will sign your contract after Mercury is done retrograding in two weeks," dear Sagittarius, that does not work! By saying that you will sign it in two weeks is an instant verbal agreement. Be careful—in astrology, a verbal acceptance is considered the same as agreeing with your signature.
While it is true that it is considered a bad time to sign papers when Mercury is retrograde, we live in an imperfect world. If you are afraid you will lose the job if you don't sign or lose the apartment rental if you fail to sign the lease quickly, then by all means, sign. You might not stay in that apartment or job very long, but you might not mind that outcome. In the case of a job, it is easier to find a new job when you already have one.
There is one other point to consider. If you are offered an assignment or job from a former boss, you can take the job with the expectations you will do well—you started your relationship a long time ago, before Mercury was retrograde. You are simply continuing a long, warm relationship, and it will be fine if you agree to work together.
This month, October's spectacular aspects will allow you chances to experience lucky breaks on the dates I will list for you. Don't let Mercury retrograde distract or frustrate you in October because there are so many sweet aspects for you to take full advantage of now!
Now let's talk about the three major outer planets that will turn direct this month, and once they do, events will start to move forward faster—things won't languish. Here's what's happening.
Pluto will be first to turn direct, October 6, having been retrograde since April 27. If you have been working hard but puzzled why your income has not increased in a way you had expected, Pluto's slow backward orbit might have been the problem. Pluto is in Capricorn, positioned in your second house of earned income—you should find making more money easier after Pluto goes direct.
Saturn will go direct on October 10, having been retrograde since May 23. Saturn is traveling through your communication sector and rules your second house of earned income. This is another good sign that your income may be showing an uptick very soon.
Jupiter, planet of good fortune, will go direct this month on October 17, having been retrograde since June 20, and because Jupiter is your ruling planet, he holds a vital role in your chart. Jupiter is in highly compatible air-sign Aquarius and is working to help you with opportunities that exist all around you. It will be up to you to find them. The lucky breaks you find will tap into your talent in communication.
After Jupiter turns direct on October 17, Mercury will go direct on October 18. If you felt to be in limbo, you won't feel that way by late October!
Also on October 18, Mars will be trine Jupiter—this is an aspect I love and always look forward to it when it comes. In your case, Jupiter rules you, dear Sagittarius, and Mars rules your fifth house of true love and fun. The fact that Jupiter will be in Aquarius and Mars in Libra, two air signs, gives this day another layer of benefits to you. On October 18, you will be sprinkled with confetti.
Mars is in your friendship/community gatherings sector, and Jupiter is in your communication house. This would be the ideal day to give a speech or presentation or to have an interview with the press. You might hand in your final manuscript, option your screenplay, or defend your thesis. When Mars (action) interacts with Jupiter (happiness, financial benefits), profits usually result. What a great day!
Romance may come at your biggest emotional moment of the month, Wednesday, October 20, the full moon in Aries, 27 degrees. This full moon will light your fifth house, known to set off the sparks of true love and also oversees pregnancy and care of children you may have now. This full moon should be joyous. Cares of everyday life might melt away when you devote full attention to your romantic partner, and to the children you love so much.
If you are single and hoping to meet someone new who is right for you, be sure to circulate at this very special time. You only get one full moon a year in your house of true love—this is it, and a fateful meeting might occur now. Most Sagittarians should enjoy this moment of the month. All full moons are influential two days before they occur and five days after they appear as the full moon wanes. You may be invited to a beautiful social event or enjoy a private special occasion dinner, spending time one-on-one in a sumptuous setting with the one you love. If you have been trying to have a baby, this full moon would be favorable for IVF if the timing works out right.
Jupiter will be again in ideal angle to this full moon October 20, so you may want to take a short trip that offers a touch of luxury. You would likely go over the weekend following the full moon, October 23-24—and it is likely you would go to visit a friend.
A full moon in the athletic sign of Aries will also have you craving a chance to do sports outdoors. If you are not staying with a friend, choose to stay at a nearby resort or hotel that offers tennis, horse riding, hikes, and other fresh air activities. Pluto will be in hard angle to the Sun and full moon, so the cost of this trip may later give you sticker shock, so keep tract of expenditures.
The end of the month brings two gorgeous aspects that you might want to note on your calendar. (If you have my annual 2021 calendar, as always, I have already written notes about this full moon for you.)
On Friday, October 28, Venus in Sagittarius will be in sextile to Jupiter (the two planets at 60 degrees apart—this an aspect of opportunity). Again, you may travel or simply have a wonderful time with someone you love or with a new romantic interest you are about to meet. Venus will be in Sagittarius all month (October 7 to November 5), so your natural charisma will be noticeable and irresistible. You won't have to try hard to magnetize others to you—it would likely happen naturally. With Jupiter active all month, you have one of the very best forecasts!
On October 31, which happens to be Halloween, Mercury will be in sublime trine to Jupiter, an aspect of enormous harmony. (It looks like you have corralled all the best aspects for yourself! Well done.) This would a splendid day to sign a contract—you will have forced a win-win situation for both sides. It's also perfect for launching a communications project, such as an app, lecture, or podcast series, or to meet with your editor.
Get as much done this month as you can—have meetings, do research, and have discussions during the first three weeks. Be ready to roll in the last third of the month, from October 20 to 31, choosing one of the sparkling dates I have spotlighted for you. You can't miss, dear Sagittarius—this month seems tailor made for you.
SUMMARY
Your skill in communication will put you head and shoulders above the competition this month. Jupiter, your ruler and currently based in your house of communication, will be pulling out all the stops to help you succeed. In early month, make it a point to be active in at least one group, whether professional or social in nature. With Jupiter in Aquarius, the sign of the future, your involvement will likely be digital. Alternatively, you may want to help those who are suffering by volunteering for a humanitarian or charitable event.
In October, also save time to devote to fun and love. You have a near perfect chart to make that happen, so set aside the time to unwind. The new moon will come up on October 6, lighting your eleventh house of joy when you will feel a new lightness and a readiness for romance, too.
This area of your chart, your eleventh house, rules, in addition to friendships, your deepest hopes and wishes. This elegant new moon will arrive with her entourage: the Sun, Mercury, and Mars, with all four heavenly bodies in gracious and gregarious Libra. You will start to see that friends will play a larger than usual role in your life. You may also get close to grasping a long-held goal in the days, weeks, and several months to come.
You will gain from being part of a group, and if you are active in a professional or social club, or in a charity or other non-profit organization, you may take on a post of authority shortly after October 6. Social media could turn out to be magic for you, too. Be active, for it seems you are about to attract many followers.
Community and groups will play a big part in your life and will warrant more time and attention. If you are a speaker, actor, writer, teacher, influencer, or public figure, you can interact with your fans and friends and learn more about the pressing matters that are on others' minds. Judging by your solar chart, connecting will be pure pleasure for you.
Action-oriented Mars is currently circulating in your friendship house, adding another reason friends will be so prominent in your life this month. This trend will come to an end on October 30 when Mars will move on, and you will start to crave rest and privacy.
Mars will enter your sign of Sagittarius on December 13, 2021, to remain until January 24, 2022, a time you will be bursting with energy and starting a bold new life direction. You will need to be rested by then—having Mars in your sign can be both exhilarating and also a little exhausting. This is a once-in-two-year event that lasts roughly six and a half weeks. You will be on the go, and that's how you like life best—fast moving!
Focusing back on this month, mark down October 15 when the Sun in Libra will signal Jupiter, producing one of the best days ever. Almost anything you do on this day will favor you, for Jupiter is your ruling planet and only rarely makes a "trine" aspect, like this month, which translates into heavenly harmony. A friend or casual acquaintance may be instrumental in your success on this day.
Mercury is retrograde at the very start of October, having turned retrograde September 26, and will turn direct on October 18. Mercury rules Sagittarius' solar tenth house of career, so if you feel things are stagnating, that situation will clear up soon. Everything you have done over the past months will start to add up and show impressive progress and productivity, and although Mercury retrogrades this month until October 18, you have so much help from the other planets, it's astounding. Don't let little annoying Mercury spoil your days—you've experience with him, so you can outwit him.
Love and romance will fill your heart on the full moon, October 20, in fellow fire-sign Aries. This full moon could bring a memorable romantic event that will occur any day spanning from October 18 to October 25. This is the only full moon of 2021 that light your fifth house of true love. If you are single, this full moon could be one of your best chances to find your one truelove. If you are pregnant and due, you could give birth at this full moon. If you've tried to conceive, see a fertility doctor—this month, the planets are focused on your personal life.
If you are attached, enjoy time with your partner by planning a special night out on this full moon, October 20, or over the ensuing weekend, October 23-24. Jupiter, your ruler and planet of happiness, will signal this full moon from your third house of travel. This means there's a good chance you will go somewhere near home, to a luxurious resort or other setting you will love.
You will have another bonus at this gorgeous full moon, for your creative energies will be heightened. Be sure to set aside time on or near October 20 to generate new ideas and inspirations, for at this time of the month, many of your ideas will shine like diamonds in the Sun.
As the month winds down, put a star on October 28—great for social activity thanks to Venus and Jupiter in sync.
October 31 is the best day of the month, and possibly of the season, for signing a contract. Other highly favorable activities include taking a trip, making a sale or presentation, handing in a report or manuscript, or launching your app, podcast, eBook, or other communications project. It's due to be a golden day for your career, so get ready!