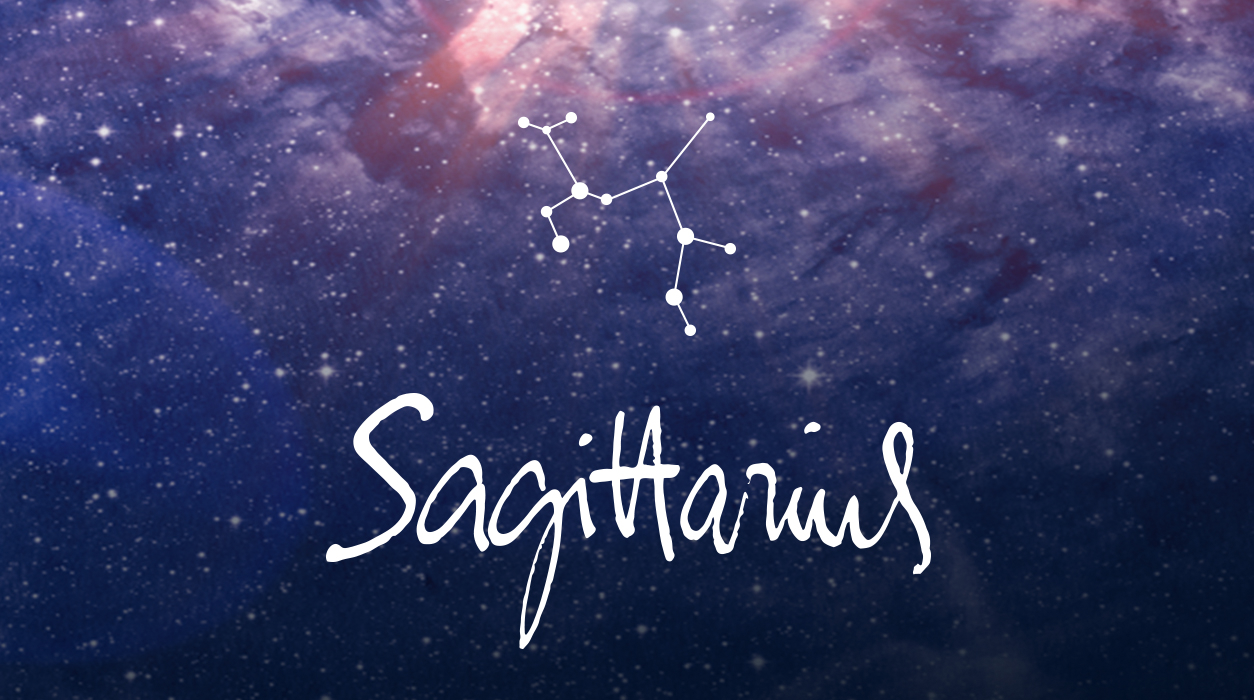 A Note from Susan Miller
October 2020
Dear Reader:
October is due to be a unique month that will not be easy for any of us. The planets will be in a frenzy, the likes of which I have rarely seen. If you feel you've seen enough surprises this year, I am sorry to report that there will be a slew of them in October. Warrior Mars is one of the prime instigators, but surprise-a-minute Uranus will play a leading part, too. Saturn, Pluto, and Mercury will stir the pot as well and add to the turmoil.
When the planets get this way, it is because they want to shake up the status quo and force us to confront languishing situations that many of us would prefer not to address. As you see, there is method in the planets' madness. One thing you can rely on is that when planets are in harsh angle to each other, the universe brings enormous energy so that you can deal with what happens. Sweet aspects—trines and positive, happy conjunctions—are always prized, but they make us a little lazy. Squares and oppositions are the hard aspects, but they sure do bring high energy. The universe will always give you the tools you need when it brings you a challenge.
Your Horoscope by Susan Miller
You are a happy soul, and no matter what happens, you always manage to flash a beautiful smile and say you're sure things will turn around soon. That's an admirable quality and makes you so lovable. Your unsinkable optimism when things are falling apart at the seams appears to be prophetic too, because, lo and behold, things really do turn around for you, time after time. I have come to believe it's your always-sunny disposition that draws good luck to you. Having Jupiter, the planet of happiness, as the ruler of your Sun sign certainly helps, too.
This will be a wild month, though. The universe is testing all of us to see if we can think and respond in the blink of an eye, for events will be very fast-moving. This month holds two full moons, which means lots of things coming to a culmination. Although there will be times when events do not seem to go in your favor, you can think of ways to set a better course starting in mid-November through December. Let's have a close look at what's happening.
The month opens with a full moon in fire-sign Aries, 9 degrees, on October 1. Your Sagittarius Sun is in a fire sign too, so this full moon will be somewhat compatible with your Sun. If you are dating someone you care about and you are not yet married, something is coming to a climax with that relationship within four days of October 1. If that doesn't resonate with you, the fifth house is also about pregnancy/birth or the care of a child you have now. Not everyone wants children, so you might see a major creative project reach culmination.
There is a problem with this full moon, but first let me tell you about Mars. Mars is orbiting in the same house, but not close to the full moon. Mars has been highlighting this area of your chart for months, since the end of June, and will continue to emphasize this part of your chart until January 6. You are among the lucky ones to have so much action and stimulus in this part of your chart because Mars heated up your love life, even within a pandemic.
This full moon will bring a decision point by asking you to decide how you feel about the person you are dating. Do you want to continue dating, or do you have doubts? Or you may be planning a little holiday together to a nearby spot so you can get out of the house and enjoy a change of scene and some outdoor dining. There are other ways this full moon can affect you. If you have a child, you may need to do something special for this child like hire special tutors, arrange for an outside evaluation by a learning expert, or upgrade his or her room. This would not be the month for an expensive IVF treatment. Wait until late November or December for that.
Saturn and Pluto, based in your earned income sector, will be in hard angle to Mars on October 1, bringing you concerns about money. You seem to have been keeping an eye on income and expenses, but this full moon makes you more alert, perhaps because you are spending more as the month begins. It seems you will go ahead with your plans, perhaps because you promised to do so earlier, but the costs are weighing on you. Mercury is coming to direct opposition to Uranus at the full moon (to peak on October 7), and that could give you a setback in your career. Perhaps a client who promised business will decide the timing is off. I wouldn't worry too much about it, though.
Venus will be watching all that is going on at this full moon October 1 from her perch in your tenth house of honors, awards, and achievement. Venus is at the tip-top of your chart, making her the most elevated planet of all—that counts as an asset in this situation. She is technically at the end of Leo, but right on the cusp of entering your tenth house.
Neptune and your ruler Jupiter, in rare sync all month, will reach a peak on October 12. This is a major five-star aspect that happens very rarely. Neptune is the planet of imagination, and Jupiter, the planet of happiness and money. If you work in a creative field, devote yourself to your craft, particularly on or near October 12. It's a gift to you from a loving universe.
Clearly, VIPs have noticed your fine performance in recent months, and if you haven't heard expressions of praise and admiration yet, you will soon. At the full moon, Venus will reach out to Mars to soften his aggressiveness and to help you lower your stress about expenses. Mars loves Venus (all the ancient texts speak of this relationship), so I believe you will calm down, confident that your career is certainly headed in the right direction and that more money will follow.
At the very start of October, Venus will be in mutual reception with the Sun. This is a rare aspect, where Venus is in Leo, the sign the Sun rules, and at the same time, the Sun is in Libra, the sign Venus rules, so the Sun and Venus will work together to help you get ahead. The Sun will sometimes change roles with Venus, and Venus will do the same with the Sun—that's a mutual reception. Your industry profile will be high, and I feel Venus and the Sun will have an enormously positive effect on your career and help you increase your income.
In a month that has everything, Mercury will turn retrograde on October 13, turning direct on November 3, and that will slow progress in your career. Clients will be indecisive, or worse, they will keep changing their directives. Miscommunications and faulty information will proliferate. Most of the month, you may find you are trying to sort out facts from fiction, and that will not be an easy task. Computers may suddenly not work, and other machines may need to go to the repair shop. It is not a time to buy a new electronic item at any point this month. Mercury will retrograde in your friendship sector, so you may hear from an old friend in coming weeks, which is always fun.
There is more news. Mars is Mercury's big brother, and he is also retrograde, the reason we have all had to deal with a slower-than-usual pace. Mars first entered your fifth house of true love on June 29, and then went retrograde September 9, to remain out of phase until November 13.
Mars retrograde is a terrible time to launch a new product or service or to start a new relationship (even in love). Don't open the doors of a new business or hire an important executive. Mars is the warrior planet that teaches us how to be the best we can be, especially in business. Mars helps you compete well, and right now, Mars is in your house of creativity, the place where you may feel frustrating delays. Follow along on projects you have already started weeks or months ago, but do not start new ones now—not until at least November 13 for best results.
Let's move now to other important events in October.
You seem to have a fervent need to have a little fun—to capture a patch of blue sky, as I call it—and that need will intensify by the new moon, October 16. It will light your eleventh house of friendships, hopes, and wishes, and that's why I feel you are on the verge of pandemic fatigue. You'd love to go to a party, but this is not a good idea.
Don't let down your guard! I see a major surge possible, due to the coming conjunction of Pluto and Jupiter on November 12. We could feel the spike start to build in mid-October as it gets closer to the November date, and I don't see the peak flattening until mid-to-late December. You need to continue to stay home, wash your hands, wear your mask when in public, and keep up your social distancing. I know you want to see friends—I can see it here in your chart. I feel once we get to January 12, 2021, we won't be as obsessed with the virus, and things will improve, so we may be getting closer to a breakthrough.
If a vaccine is announced near Christmas, or more likely on or near January 12, the drug companies would still have to distribute the medicine, not only to your country, but to poor countries, too. These are the smaller nations who don't have the resources to make a vaccine for their citizens. Unless every country in the world has the vaccine, we will never be free of this pandemic.
By the way, the Spanish Flu of 1918 is still with us according to Google (which I searched)—only today, we call it the seasonal flu. It mutates, and the coronavirus will too, but thankfully, not yet. As doctors have been saying, vaccines sometimes are effective for only 50% to 70% of the people who get it (we have to wait to find out), but the mask is far more effective than that, and we already have it. I have no idea where the spike will be because that's up to you. Keep up your guard, and it will not get you.
Coming back to the new moon of October 16, the desire to be with friends and in groups will be strong, but you will continue to worry about the cost of things. Let me show you what I see.
This new moon of October 16 in Libra, 24 degrees, is in opposition to Mars in Aries, 21 degrees, your fifth house of true love, children, and creativity. This is not good for any of your fifth house matters. Mars will continue his fierce battle with Saturn and Pluto in your financial second house of personal income and savings, a battle he started at the beginning of the month. Saturn and Pluto will make you think twice before you spend for fun, leisure, and love. Also, the Sun and new moon in Libra, 24 degrees, will argue with Saturn and Pluto too, the latter, both in Capricorn, 22 and 25 degrees, respectively. It is as if you will be surrounded by fires popping up everywhere you look, and you could see tensions in your own life and of those around you, as well as on the news, with so many conflicts in society.
The Sun and new moon will be attacked too, by Mars, possibly causing a disagreement with one of your friends. Everyone will be fragile and easy to rile.
A new moon sets up a six-month trend, and wherever you have Libra on the cusp in your natal horoscope—for you, that's your friendship eleventh house, is where you may have difficulties in future months. Stay cheerful, dear Sagittarius, for some of the other signs have a harsher outlook than you. You may simply have to pull back and socialize less in person, and instead, Zoom, Facetime, or choose to talk over the phone. The bonus is, you will save money.
Now we come to the hardest point of the month on October 31, the full moon in Taurus, 9 degrees (influential plus or minus four days). I bet you are amazed that more is coming. I am, too. You know how journalists always speak of the October surprise? It's coming on October 31.
This full moon of October 31 falls in your sixth house, so a work project is coming to completion, and you will need to keep alert, as things could go haywire at the last minute. I say this because the full moon will arrive conjunct unpredictable Uranus. At the same time, Uranus will oppose the Sun at precisely 180 degrees. This is very harsh. Now while it is possible there is something I cannot see in your chart that will turn this into a positive experience, the odds are against that happening. I want you to have your antenna up.
First and foremost, I need you to watch out for your parents, to make sure they are well and following pandemic rules. The Sun and moon in the chart always point first to prominent persons of authority in your life—the Sun is males and the moon is females. Astrologers start looking at your parents first, and then go down the list to husband/wife, boyfriend/girlfriend, brother and sister, male boss and female boss, and so on.
The sixth house rules day-to-day assignments and the staff you rely on to help you get things done. It's possible that one person who reports to you won't be able to come in. You might need to have a list of contingency helpers you can call, should you need help in an urgent situation. Your sixth house also rules your health, the reason I spoke so much about the importance of taking good care of your health now and through the end of the year. This is not a friendly full moon, so we all have to be vigilant.
The moon rules your solar eighth house of other people's money, such as credit cards, loans, and taxes, and so, you may have an additional expense you did not anticipate at this time. All the planets will be fighting with each other again, with Mercury angry at Saturn, Uranus opposed to the Sun, Mars angry at Saturn and Pluto—it's a virtual food fight. Honestly, I have never seen a month like this one. Everyone will feel it. You may not get a payment you had anticipated—it could be delayed, or you might have to take legal action to get it. Wait and see, as you will know what to do if this should come up.
You might disagree with a friend or with the person you are dating, or you may have concerns about a child. October 31 is a tense night, and so much of the energy of these planets is pointing to your house of money.
I was speaking to my daughter, Chrissie, about Halloween and advising her to stay home this night with her little son, Otis, age 4. If she wants to go out, I suggested she only knock on the doors of families she knows. She replied, are you kidding? This year Halloween sounds terrifying! People will be running around in the dark in New York City, wearing masks as a pandemic rages on, and all the while, the planets will be on a rampage! We are staying at home. She went on, little Otis will have a small Halloween party with his teacher at his pre-K school, so we don't have to go trick-or-treating. Not this year! Whew, I was so glad to hear her say that.
As you see, this is a tough month, but there are some sweet days for you.
I love the weekend of October 10-11 when Venus and Uranus will be in sync. Both will be in earth signs, and they will light up your work and assignment sectors. Read your email, as you may get good news.
The next day, October 12, Neptune and your ruler Jupiter, in rare sync all month, will reach a peak on this day. This is a major five-star aspect that happens very rarely. Neptune is the planet of imagination, and Jupiter, the planet of happiness and money. If you work in a creative field, devote yourself to your craft, particularly on or near October 12. It's a gift to you from a loving universe.
Finally, when your ruler Jupiter reaches out to Venus in Virgo on October 19, you could get a very prestigious position, promotion, or if self-employed, a new client. It's a gorgeous day.
—————————————–
Please Note: On October 1, 2020, there is a full moon in Aries 9º, not Aquarius 9º. We apologize for this error in our 2020 calendar.
——————————————
SUMMARY
The moment the month takes off, a full moon will greet you on October 1 in Aries, a sign that blends well with your Sagittarius Sun. If you are dating but not yet committed, this full moon will show you the truth of the relationship and ask you to make a decision—to move closer with promises and affection, or to leave without regret. Full moons help you make a decision and move your life forward with a sense of purpose.
If you are married or living together, this full moon will not focus on your relationship (that would be more likely next month at the eclipse, November 30), but rather on a present or future pregnancy or on plans for a child you have now. This month is not favorable for an IVF treatment or any other actions to become pregnant.
Although you will be thinking about the person you are dating, you will have an ever-present focus on the cost of any plans you want put in place. You are close to seeing an easier cash flow—certainly, the end of December or the beginning of January should bring money and more confidence in the future.
Your social life will take on a new lightness, but again, looking into your bank account will determine whether you can take a little vacation in the countryside or whether you will be able to see friends.
The pandemic has gone on a long time, as pandemics do, and by now, you want to resume a normal life. Warnings from scientific authorities have made you correctly cautious about venturing out. The coming conjunction of Jupiter and Pluto on November 12 raises the probability of a severe second wave of the virus, and signs will surface in mid-October, peak in mid-November, and run through early December. It is not known which specific nations and cities will suffer from the second wave because the virus seeks those who have let down their guard. Becoming infected is very preventable.
It's not simply the fear of becoming ill that is having you curtail your socializing. The new moon of October 16, and the accompanying Sun, will be in hard angle to the planets in your second house of income, namely Saturn and Pluto. Saturn and Pluto in Capricorn are also under siege from Mars in Aries, your fifth house of fun, leisure, and romance. This means you will be in a mood to be thrifty and conservative, which is new for you—you tend to like to spend without too many restraints. At the same time, Uranus will aim at Mercury, and that might give you a temporary career setback.
The bright spot is you are doing well at work, now that Venus in Virgo is shining at the very pinnacle point of your chart from your house of honors, awards, and achievement. Clients and VIPs in your company and industry are impressed with your work, so if your finances are tight, this appears to be temporary. You are on the right track and will, in time, be in a better place, so keep working toward your goals.
Mercury will be retrograde October 13 to November 3, and Mars will remain retrograde until November 13. It's a month to sit tight, examine past actions, and put off new ventures until next month, from November 13 onward.
An important but difficult full moon (the month's second one) will fall on October 31, Halloween, and bring a work project to conclusion. This particular assignment seems to be a strenuous one, so protect your health at all costs. It is also possible you will lose a trusted subordinate and need to hire temporary help to fill in.
The full moon will be conjunct Uranus on October 31, so money promised, such as a payment you expect, may not come. The type of money that is covered by the moon in your solar chart includes commission, royalties, venture capital, bonuses, child support, financial court settlements, mortgages, inheritances, and division of property in a divorce. A client you expected to pay you may go bankrupt. Avoid making any deals on or near October 31, and sign no papers, not only because Mercury will be retrograde from October 13 to November 3, but also because of this highly volatile and disruptive full moon.
While you await better financial days, Neptune will be beautifully oriented to good-fortune Jupiter from your home sector. This is an aspect that will run through the balance of the year. Concentrate on improving the look of your home, for the coming December holidays will be quite joyous. It looks as though a medical treatment for the virus will be ready by approximately January 12, when Jupiter and Pluto are far enough apart to end the explosive spread of the virus. It will take months to distribute the vaccine to everyone in the world, so nothing will happen fast. No guarantees, but even so, it sure looks like 2021 will be a better year, and you will have much to celebrate.