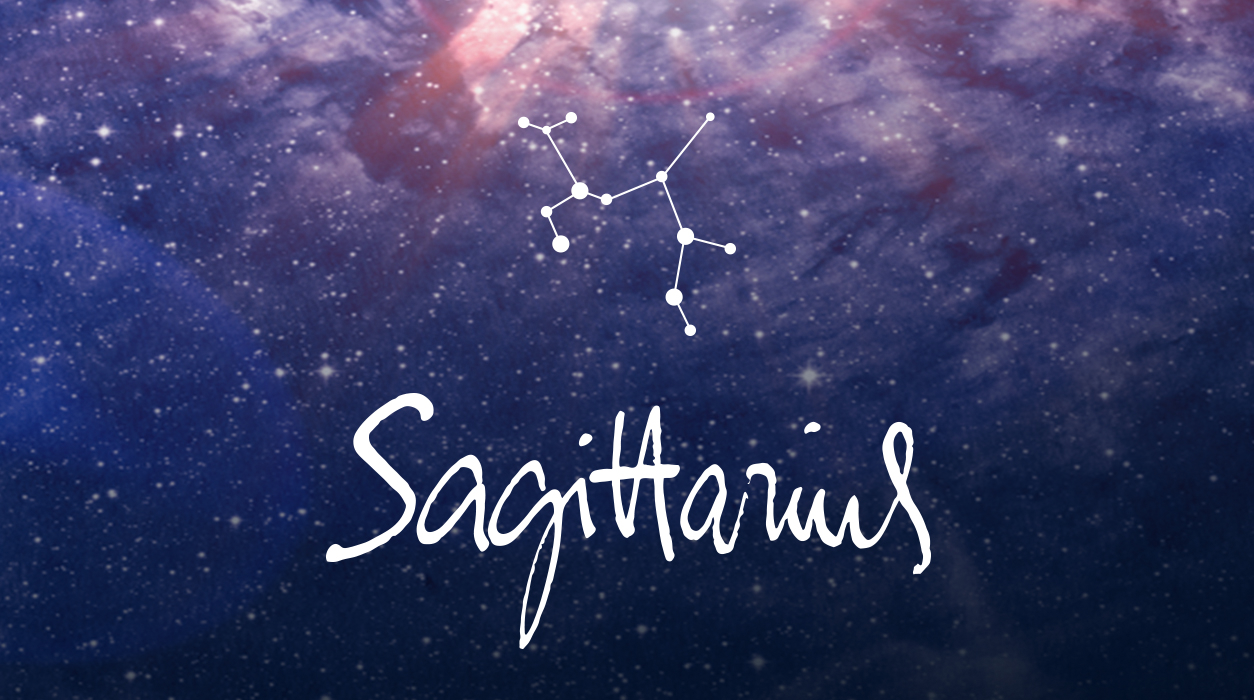 News from Susan Miller
NOVEmBER 2021
Dear Reader,
I know you have been waiting for my Year Ahead 2022 forecast, and it is here! Read on!
My manuscript for the Year Ahead 2022 is tucked inside a very special luxe beauty and wellness box of products called The Cosmic Collection, which I did by teaming up with Instyle Magazine and Brandshare. Choose your box of products by your element—Fire, Air, Earth, or Water—and you will find beauty products that I selected for you in collaboration with the beauty editors of Instyle. Lots of thinking went into my selections. This is a great way to shake out of a beauty rut for the New Year 2022 and find new products that I feel you will love.
Your Horoscope by Susan Miller
The month starts with a lot of activity taking place behind the scenes, things you are keeping under wraps, as well as information that another person is holding back from you. With a full moon in your twelfth house on November 4, secrets could come to the surface and form a major part of your thinking and planning.
This is due to be a tense month, so if you feel any anxiety or would like to talk over a problem with a therapist, starting at the November 4 new moon would be a great idea. The twelfth house rules, among other things, mental health. It's a good time to reach out for help, for you may learn coping skills and come away with a new perspective that leaves you infinitely calmer.
The new moon in Scorpio, 13 degrees, on November 4 is a case in point. This new moon could trigger information that someone close didn't want you to hear, but that you find out about anyway. The problem with this wild new moon is that Uranus will directly oppose the new moon and Sun from his position in Taurus, your sixth house of work-a-day projects.
Additionally, one assignment on your desk may suddenly go haywire, and to get it back on track, you will need to give it your full attention. With Uranus opposed to the moon, you might get an unexpected expense now, causing you to need your current job more than ever, so you will likely be motivated to make sure it is the best it can be. Watch the budget. In a month as chaotic as this, overages could add up, and you may need approvals for the extra expenses from the client, if you can get it.
You may have a staff member announce a departure just when you needed that person the most. Or you may be affected by the supply chain problem and struggle to obtain the materials you need. Guard against computer problems, too. Make sure all software is the latest version, and that includes the latest malware protection software.
A new moon sets up a trend that can be influential for up to six months, so whatever adjustments or actions you need to take now could take as long as six months to complete. Take your time—there is no rush.
Distant travel would not be wise now, so put off a trip you may have scheduled for November, and switch it to December. Treat an international relationship with the utmost care as it could be more unstable than you assume.
To add to this tense picture of November, Saturn in Aquarius will press on you, reminding you of responsibilities. Saturn will be in a sharp "square" aspect, standing at the mid-point between Uranus in Taurus, and on the other side of the sky—180 degrees away—to the new moon and Sun, together in Scorpio. With Saturn setting up a double square aspect, one to the Sun and moon, and the other to Uranus, you will want to act quickly, but squares set up obstacles and will slow you down. That may not be a bad thing—this month you will have to fight against being impulsive or having a knee-jerk response.
For an engagement or a magical romantic evening out, I love the glamorous evening of November 30. On that day, Venus, the planet of love, and Neptune, the higher octave of Venus and planet of unconditional love, will be in sextile—a lovely aspect denoting opportunity.
Saturn is in your communication sector, so if you have a podcast series or you're a writer or producer, you will have to watch what you say in your work. Also, listen to what others say to you. Pay attention to the details and to subtle clues, like inflection and how someone looks when they say one thing but might mean just the opposite. Be restrained about what you post on social media, too—it will be so easy to post an innocent comment that irritates others and causes a meltdown in the Twittersphere (or your other favorite platform). This goes for audio social media too, like Clubhouse. Discretion will be important in November.
Let me go back to the topic of your finances for a minute, because in this wild month, there is reason to believe things are looking up.
I mentioned that you may get an expense this month when, on November 4, Uranus will send an angry beam to the new moon. Your eighth house of other people's money, ruling insurance, commissions, bonuses, royalties, cash advances, bank loans, mortgages, student aid, child support, legal financial settlements, and so forth will be where the difficulty lies this month. Any expense or loss you might experience on November 4 would be temporary. If you lose a client, you can start pitching new ones and get a better one than the one that left.
Here is why I am optimistic: In your other financial house, your second house of personal earned income, things are due for an uptick. Venus is about to enter Capricorn, your financial second house, from November 5 to March 6.
That's an extraordinary length of time for Venus to stay, for Venus usually only spends about four weeks in any one sign (or house). In Capricorn, aside from love and good looks, Venus rules money and profits. (Many young students of astrology are unaware of this truth.) As other planets come by to speak with Venus while she is spending time in your second house, you will have the chance to make a lucrative deal. You may be thinking, wait, why is Venus spending so much time in my salary house? Is there a catch? Well, yes.
The reason Venus will spend so much time in Capricorn, from November 5 to March 6, is that Venus will go retrograde for part of that time, from December 19, 2021, to January 29, 2022.
When any planet retrogrades, it sleeps, and here on Earth we are not privy to that planet's strongest powers. Fortunately, Venus does not retrograde often. She goes retrograde every 18 months for nearly six weeks. During that time, you will find landing a big, profitable job harder to do. You should not launch a product or service or open the doors of your new business during the period of Venus retrograde. Mercury will be retrograded also, from January 14 to February 3, 2022. As you see, January will be a month to sit tight and wait for the days that follow February 3.
Venus is the planet of beauty, so as an aside, when she is retrograde, December 19 to January 29, it is not the time to make a dramatic change to your hairstyle or have veneers placed on your teeth (Capricorn rules teeth). Since Venus is so associated with good looks, you should not schedule Botox or fillers during that period either. If you are a man, don't shave off your beard or grow one—this is a time to keep everything status quo.
Venus in retrograde is also not the greatest time to start a relationship or to get engaged, nor is it a good time to buy jewelry or have an expensive party either. Venus retrograde lowers the level of affection expressed, so if you were thinking of getting engaged for Christmas, do so early in December, and go shopping for rings together then, too. You can announce your engagement to your family when they gather for the holiday, but for best results, get everything set before December 19, and leave a space of days before that date.
For an engagement or a magical romantic night out, I love the glamorous evening of November 30. On that day, Venus, the planet of love, and Neptune, the higher octave of Venus and planet of unconditional love, will be in sextile—a lovely aspect denoting opportunity. I am also excited to see that on November 30, the Sun will be in Sagittarius and in ideal angle to Saturn in Aquarius, which will allow your promises of love, and those of your partner, to continue a long time, possibly forever.
Except for November 30 (which will sparkle brightly), there is a paucity of good aspects across the board this month, but December will be better—far and away, much better. It's like all the little planets this month are stepping back to allow Uranus to thump around the heavens and get everything off his chest. No wonder they are intimidated by him—he will be on a rampage this month, but he does have a purpose, and that is to move things forward. Uranus has no patience, for he comes in like a bull in a china shop and breaks up things that are not working or have outlived their usefulness or relevance.
There is one piece of good news concerning your property. If you recently suffered water damage to your home, you may get financial aid from a government program in November, or you could get financial help from a kind family member. Make sure you have a rider for water damage in your homeowner's or renter's insurance. It won't come automatically packaged into your insurance bundle—you need to ask for it. With Neptune, ruler of the sea, in your fourth house of home, for years to come, you will need to be protected.
I had better warn you about November 13, which for you, could be a difficult day for communications and possibly for your career and reputation. Mercury rules your prestigious professional tenth house, and Uranus will aim his cannons at Mercury. It is a date that comes a week after the new moon, November 4. Mercury rules contracts, agreements, written reports, manuscripts, editing, computer code, publicity, sales, advertising, and so forth. Mercury includes all those and other communication arts.
With Uranus opposing Mercury, November 13 is a day to avoid putting your signature on any important papers. Don't schedule an important job interview or client presentation. More importantly, Mercury is also the ruler of your tenth house of honors, awards, and achievement—your reputation and legacy in the world—and on November 13, you need to brace for the kind of sudden reversal that will be a trademark of November, for everyone of every sign. November 13 will be a day to lie low and wait for better days.
Next comes November 19, when we will have a full moon lunar eclipse in Taurus, 27 degrees. Yes, this is a month with everything. This full moon is a powerful one and will fall in your solar sixth house, so you will be finishing a project within five days of November 19. This time, Uranus will taunt Mars, which is a very inflammatory, possibly angry aspect. If you argue, it could escalate very fast and go out of control. Your anger or impatience would most likely be directed at a teammate, a co-worker, or a subordinate. Again, do all you can to avoid computer problems, and prevent a hack attack or mechanical problems. This might have come up in early November, but you need to stay vigilant.
Your sixth house, where this eclipse will be in your chart, also rules the steps you take to stay healthy. (Your first house reflects your vitality, and the sixth house shows what you need to do to stay strong, fit, and healthy.) This eclipse will focus you on improving your health habits. You may streamline your diet to one that is more nutritious and see how you can fit in more exercise. You may get your annual physical exam now, and that would be a good idea. Check in with your dentist, and have an eye exam as well.
Sagittarius is an athletic sign, and I bet you have a favorite sport. With Mars opposed to Uranus, I would suggest you stay away from extreme sports that could easily bring injury—next month would be a better time to do so and have fun. If you need surgery this month, Mercury is no longer retrograde, so proceed.
I promise that December will be so much better than November! I think the universe will feel a little guilty about giving every sign a hard time and will try to make up for it by providing us with a sweet December, just in time for happy holidays.
SUMMARY
A secret piece of information or the long-term behavior of a person close to you who has been disloyal could come to light at the very difficult new moon in Scorpio, November 4. This would be news you won't want to hear, so be philosophical, knowing that the truth is better than living in fiction. Of course, the person who tried to hide this information from you won't be happy about you learning the truth and may become aggressive and offensive with you, deny the facts, or suddenly be critical of you to divert attention away from themselves. Ignore the words, and focus on the past and present actions of this person.
You may have a chaotic time at work when a trusted assistant or another subordinate you rely on quits suddenly, forcing you to scramble to find a replacement. Or it may be that a client suddenly changes the direction of a job that you and your team are working on, causing your team to backtrack and redo major elements of the assignment. The team may become frustrated and temporarily demoralized—do something to lift their spirits.
Take good care of your health as crosswinds blowing through will likely be draining and enervating. Dealing with unwanted surprises can feel like a blow, but the universe knows you need information if you are to ever cleanse the situation and move forward with vigor. This will be a difficult month for everyone—keep that in mind when you interact with employees, clients, and higher-ups.
The full moon lunar eclipse of November 19 will come next, in Taurus, and bring your attention back to your work projects. Full moons bring endings, and this one will bring a project to an important finale. The closure will come and be welcome now, and you will finally know where you stand. Mars will challenge Uranus at his position 180 degrees away, setting up a possibly explosive outburst between you and someone, and if so, it is likely to blow up bigger than you intend, so be careful what you say.
This entire month will be marked by unexpected events, and this lunar eclipse will bring more of the same. By the time you get to five days after this full moon of November 19, there will be no more changes.
At month's end, you will be able to breathe, and life will calm down. Having said that, 10 percent of eclipses affect us one month to the day before the official date of the eclipse (which would be October 19), and 15 percent of eclipses affect us one month to the day later (bringing us to December 19), but for the vast majority of readers, 75 percent, the eclipse will bring its news on or within five days of November 19.
If your health has been a concern, you may have to change your medication or diet or follow a new regimen. Your solar sixth house, where the lunar eclipse will be, covers not only day-to-day assignments but also the preventative steps you take to stay strong and healthy. Eclipses shine a light on situations in ways no other planetary aspect can—once you have the truth, you will know what you must do.
November ends on the very best aspect of the month—Venus sextile Neptune, suggesting a shimmering and bewitching evening just made for love. Who cares that it falls on a Tuesday? Celebrate your love on that magical day. Days this rare are to be used, or they soon evaporate like a delicate perfume into the air.