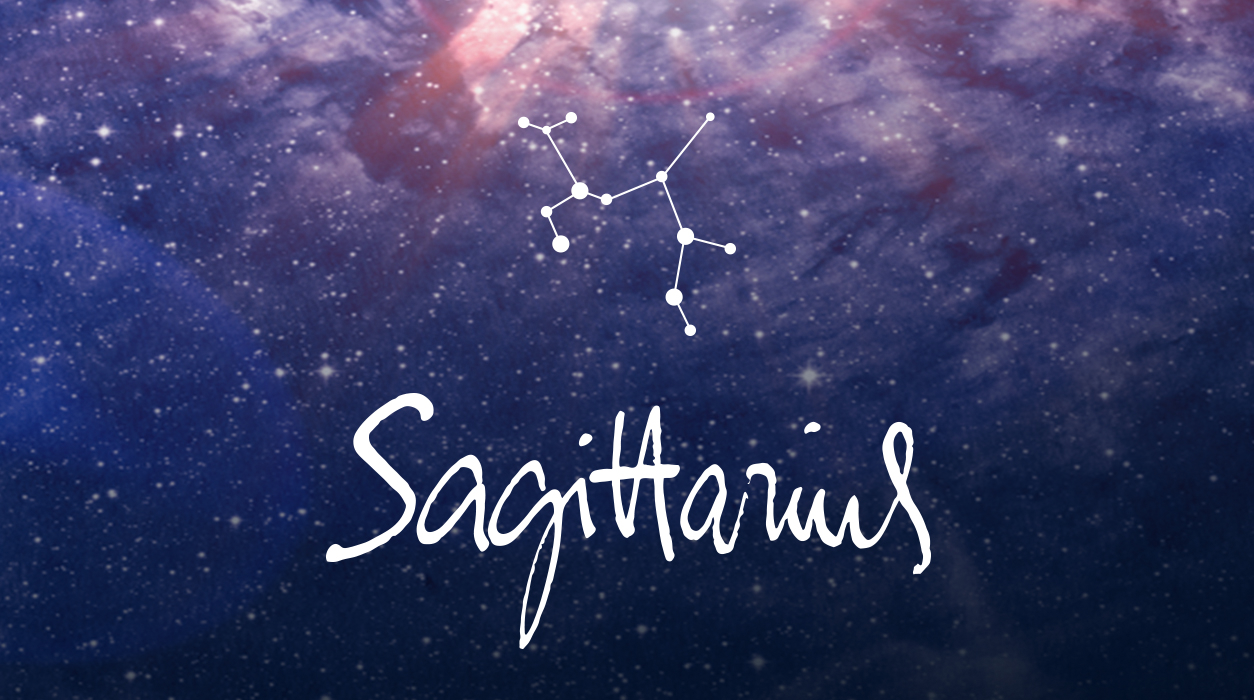 A Note from Susan Miller
November 2020
Dear Reader,
November is a very big month, and I wanted you to have all the information you need to take full advantage of the changing aspects. I went back to October to put your life in context and to show you specifically how different—and better—November would be for you.
November starts off tense (depending on your sign and exact birthday), but it gets special by the gorgeous new moon of November 14. Also, Mercury and his big brother Mars will both go direct after endless weeks of being in retrograde, so you will see the pace of life pick up in a way that you will find gratifying. There will be opportunities to take advantage of at long last, and you will have two weeks to get ready. On top of all of this, the eclipses are back—these are gentle and sweet and will push you forward into a new realm. The first one is due November 30 in Gemini, and the second one, a dazzler, is due next month, December 14, in Sagittarius as a new moon solar eclipse.
Your Horoscope by Susan Miller
This has been quite a year, and things just keep happening, don't they, dear Sagittarius. This month will start out a bit wild and wooly, for Uranus, the planet that brings the kind of news that you would never expect and would never consider as a remote possibility, will be active throughout November. I am sure the universe created Uranus to keep us all on our toes, to make us practice the art of thinking on our feet, and develop the ability to pivot in a new direction when necessary.
You will get to flex your creative thinking to solve an unexpected development at work as a result of the October 31 full moon, which, of course, technically peaked last month. That full moon in Taurus, 9 degrees, will continue to affect you during in the first four days of November.
That full moon lit up your sixth house of work projects, and one assignment seems to be coming to a finish. What concerns me is that Uranus is conjunct the full moon and at the same time is opposed the Sun. This is sometimes jarring energy, just when something is reaching critical mass. You will need to keep your eye on the project because with Uranus acting so erratically, you may find that things will start to go off the rails if you turn your eyes off the road. A member of your team may depart, or your client may make a last minute change of direction that seems to rattle everyone on the team.
I suppose something good could happen—with Uranus being such an unpredictable planet, you never know—but you don't have to plan for good news. But you do need to keep your schedule light in case something like I have described comes up.
The same sector that is activated in the first four days of November (sixth house) also rules the steps you take to stay healthy. With Uranus stirring the pot and appearing to be in a wayward mood all month, take no chances with the coronavirus. Stay out of groups and crowds, and wear your mask.
I am asking you to be extra cautious with your health in November (and December) because your ruler, Jupiter, which expands everything he touches, will be conjunct Pluto on November 12.
Pluto rules big money deals, so I was expecting prosperity in 2020, but the huge financial deals turned out to be trillions of dollars given to the population worldwide as stimulus packages by various governments. (This was an emergency, so governments had to do deficit spending that eventually will have to be paid back in coming years, according to the Director of the US Federal Reserve Bank who was interviewed on the news show 60 Minutes.) Pluto rules governments and masses of people. I was unaware until this year that Pluto also rules viruses and bacteria. Jupiter, as the expert planet for expansion, agreed to help Pluto spread the virus.
This year, Jupiter and Pluto were to meet three times, and you can always feel the energy of these approaching planets building a full three to four weeks before they meet in perfect mathematical alignment. Their first meeting was April 4, and we all recall how terrible Italy and New York were doing, among other locales, in April.
This new moon on November 14 will present opportunities for you to develop your creativity to a high degree. You may be asked to work on a secret project where you have to sign confidential papers, and if so, you may be surprised at the generous pay you will be given for your contribution.
These two planets went retrograde for four months, but they nevertheless met again while retrograde on June 29, giving July a second big spike in the American south, from Florida through Texas and Arizona up through California, Oregon, and the state of Washington. India, Turkey, Russia, and Brazil were having a hard time with the virus then as well during the middle months of the year. Now both Jupiter and Pluto are out of retrograde, rested and raring to go, so I am expecting a fierce spike in November due to their impending meeting on November 12. The curve won't flatten until late December. Don't take risks, dear Sagittarius—it is not worth it.
Plan to celebrate in a small, private way. In our house, we are not planning a big family dinner. I will cook on Christmas for my daughter Chrissie, her husband Leo, and their darling little boy, Otis. My other daughter, Diana, will stay safe in Los Angeles. As soon as we can all be together, we will be—and I will gladly cook.
I feel we will hear good news about a treatment the last week in December, but more likely by January 12 because by then, Jupiter and Pluto will be at least 8 degrees apart and moving their separate ways. They will not meet in conjunction again until February 2033. I would like to see a wider separation between these two planets, so by January 12, when they will be a full 12 degrees apart, I feel that is when we might reach a turning point.
That doesn't mean we will have a vaccine yet, for the drug companies will have to ramp up distribution. It does mean we will start to see the light at the end of the tunnel, but it may not be until the end of 2021 before things seem a little more normal. I read that drug companies need this medicine to be kept cold, so that's another obstacle governments will need to work out due to the great quantities needed. Many local drug stores that could inoculate customers (in the way they dispense flu shots) don't have adequate refrigerators in their stores. Still, any news that a new treatment is on the horizon is a morale booster.
In the meantime, I want to underscore how terribly dangerous the spikes will be in November and most of December. I need you to stay safe and avoid crowded parties and crowds. We may all opt to keep wearing masks for a long time. This is a serious, deadly virus.
One more thing: When yellow fever broke out in New York in 1795-1798, Jupiter and Pluto were conjunct during part of that time. When the Spanish flu broke out in 1918, it was another once-in-13 year meeting of Jupiter and Pluto. I have shown you my evidence, dear Sagittarius, and now it is up to you.
Now let's turn to the November 14 new moon, which will appear at 23 degrees Scorpio, your twelfth house of confinement. That house rules hospitals, nursing homes, rehab centers, and physical therapy centers. (This is still another reason I want you to be careful, because I see possible increased interaction for you with medical personnel.)
This new moon of November 14, and the days that follow, would be a perfect time to schedule a medical checkup and to have the screenings you know you need to do annually. Check your eyes, have a mammogram or prostate test, check your blood chemistry and blood pressure, too. An hour in the doctor's office can have a very positive change on your well-being. See your dentist, too. After all, if you don't take care of your teeth, you won't have any! Just kidding, I know you know the importance of seeing your dentist.
The twelfth house is associated with healing your mind, body, and spirit. If you feel anxious and need to talk to a therapist or are addicted to any substance, this new moon in Scorpio would be the best time of the year to get started and to see satisfying results. If your situation is serious, you might want to check into rehab and let the professionals help you. Many therapists are now doing tele-conferences with their new and ongoing patients with problems that can be discussed that way, so you may find that method perfect, at least initially. Start 2021 in strong shape—reach out for help if you need it.
This new moon on November 14 will present opportunities for you to develop your creativity to a high degree, for Neptune, planet of imagination and artistic expression, will be in ideal angle to the Sun and new moon. Also, Mars is in your fifth house working to boost your creative abilities.
You may be asked to work on a secret project where you have to sign confidential papers, and if so, you may be surprised at the generous pay you will be given for your contribution.
Now I have more good news for you. On November 3, Mercury will go direct. This is one aspect that touches just about everyone the same way, however Gemini and Virgo may feel it more because those signs are ruled by the messenger Mercury, and those signs often work in publishing or broadcasting. Sagittarius is a publishing sign too, for your sign holds the keys to the libraries of the world. That's the reason you demand accuracy and many backups to every fact mentioned in books. Many members of your sign are talented storytellers, spinning bestselling novels and blockbuster screenplays for the movies.
If you write or edit for a living, work as a producer or screenwriter in television or the movies, you, too, are heavily affected by Mercury retrograde.
In October, I didn't want you to buy electronics for yourself or as gifts, as Mercury went retrograde on October 13, and Mercury rules the electronic chips and all the moving parts of machines. When you purchase electronics or machines when Mercury is retrograde, the product might well have to go back to the store or won't deliver the pleasure you had anticipated.
Mercury retrograde impairs judgement and also makes us indecisive or forgetful. It is considered a very bad time to sign contracts. Mercury retrograde brings delays, lost items due to forgetfulness (and a tendency to rush), and postponed or cancelled appointments and orders.
Yes, Mercury is finally moving direct on November 3, but like a groggy person awakening from a deep sleep, little Mercury will need time to ramp up to his former strength. He is a little trickster, and most people think it's finally okay to jump to signing contracts or buying electronics the day after Mercury turns direct, but that's when Mercury exhibits his wildest behavior. You need to give November 3 a space of days. I say, wait until November 13 and beyond.
Little Mercury will be at full strength by November 19. This is good to know if you have something important to sign or announce. I find Mercury is more difficult when it is heading into the retrograde rather than coming out of it.
You can leave a space of a few days and need not wait all the way until November 19. This is the result of my own research—tell me if you have a different experience from mine ([email protected]). As you get beyond November 3, you will start to feel life pick up speed with each passing day.
Mercury's big brother Mars has been retrograde too, only for a much longer period. Mars went retrograde September 9, which immediately began to slow down (or even shut down) business activity. Mars does not retrograde often—only every two years for approximately nine weeks. He will finally go direct November 13.
Mars teaches you how to compete and gives you the energy you need so you can do so dazzlingly well. You are used to having Mars behind you most of the time, so it is easy to take his help for granted. If you wondered why your efforts toward productivity have taken so much more time and effort from you to get things done, the arduous pace was due to Mars retrograde, so you will like the difference when you have Mars' full support.
This year, Mars has spent an unusually long time in your fifth sector, which rules love, children, and creativity. This is where your focus has been since Mars first entered Aries on June 27, to stay until January 6, 2021 (Mars usually only stays in a sign for six weeks, not six months). If you have a sweetheart that you met prior to the pandemic, it appears you have found ways to see one another and perhaps enjoy the time together.
If you are married, you found ways to have quality time together, too. The emphasis on pregnancy and care for children you have has been very strong. If you have school-age children, you may have been helping them do their schoolwork remotely.
Some older millennials have returned home to live with their parents to ride out the pandemic. With Mars in your fifth house, you may be thrilled to have your older children home again with you, or you may feel all this togetherness is a little too much of a good thing. Everyone is different—when Mars enters a house of the horoscope, he brings noise and activity with him.
If you are dating, with the recent retrograde of Mars, you may have been waffling about whether to continue to date the person you are involved with—you may have had doubts. Once Mars goes direct on November 13, you will be more confident in your decision about whether your relationship has a future.
You are fortunate you will have a strong Mars orbiting direct in your fifth house of true love in late November through all of December, just in time for a small private holiday time together.
This social, creative trend you are enjoying now will change at the start of 2021 when Mars moves out of Aries and into Taurus, your work-a-day sector. You will have less time for fun and love, but that won't start until January 6. For now, focus on the joy you will feel in late November and December. Make that an emphasis for yourself over the holidays. Still, be very careful about your celebrations.
In a month so packed with news, and before November folds into December, we have one more big event in November.
On November 30 we will have a full moon lunar eclipse in Gemini, the sign opposite yours, at 9 degrees (by opposite, I mean a sign six months from your Sagittarian Sun sign). This is the second eclipse in a new family of signs—the first one came by in Sagittarius on June 5 of this year. Now, the second one will arrive November 30. Next month, we will have a new moon solar eclipse on December 14 in Sagittarius—a happy eclipse. If you have my annual Year Ahead 2020 Astrological wall calendar, you already know all the sweet aspects associated with it.
The eclipse this month on November 30 will light your house of marriage and partnership. If you are dating someone seriously, you may decide to get engaged or married, perhaps in time for your birthday. Eclipses often affect you on the date they occur (for 75% of readers), a month to the day prior to the eclipse, October 31 (10% of readers), and still other readers will feel this eclipse a month later on December 30 (15%), and in all cases, plus or minus four days.
If you are already married, you may see a goal you worked on together reach fruition. Or in business, you may accept a deal offered by a prospective partner.
Eclipses tend to bring sudden news, for they are in a hurry to bring dramatic progress. If your close relationship in love or business is languishing with no progress, the eclipse will produce the necessary energy to bring you together, or you'll realize that it's time to part ways. The last time you experienced a similar eclipse was back in November 2012. You might want to look back to see what theme emerged then to see if you can get a clue of the type of event that might happen now. The other planets surrounding that November 28, 2012, eclipse eight years ago have, of course, since moved to assume other positions, so no eclipse is ever duplicated exactly. Looking back will only give you a hint of what area of life would come up for activity.
The readers who will feel this one the most will be those born November 30, plus or minus four days, or those with Sagittarius or Gemini rising, 9 degrees, plus or minus five degrees.
If you feel ready to make a commitment to the person you are dating, or in business to an expert you've interviewed, you will likely be eager to make your association official with paperwork. On the other hand, eclipses push events and emotions to one end of the spectrum or the other—if you are unhappy, you'll end it.
Looking at your solar chart, I feel it is more likely that you will form a union, especially for a business purpose, such as to hire an agent, manager, specialized lawyer, communications director, or social media manager, as some example of the type of partner you would sign. I say this because Mercury is so brilliantly aspected to the trio of planets in your second house of earned income at the time of the eclipse—Jupiter (good fortune), Saturn (added security), and Pluto (big financial goals). It seems you will move forward soon after that eclipse.
After next month's solar eclipse in Sagittarius on December 14, there will be three more eclipses in the same family of signs, Gemini and Sagittarius in 2021. If you don't feel the two eclipses still due this year, you may feel one or more of the ones due in 2021.
I list all the eclipses coming until 2030 on the home page of AstrologyZone.com, so you may want to have a look. I suggest doing it on your laptop rather than your cell phone, as it will be easier to see. We are going to add these tables to my new app very soon, so if you already have the premium version of my app, it will automatically be added in the update.
We are also adding all the Mercury retrograde dates, as well as a table of the coming Mars and Venus retrograde tables, and list them until 2030. My app is available from the Apple App Store and Google Play and is called "Daily Horoscope AstrologyZone + More by Susan Miller."
Next month will be a big month for you, so be sure to come back, dear Sagittarius. You will want to know all the details about the solar eclipse in Sagittarius and—more good news—the move of Venus into Sagittarius, December 15 until January 8, just in time to enjoy a close, small and private holiday with the ones you love.
SUMMARY
The first four days of November might be a little stressful because you will be coming off a Taurus full moon, October 31, still quite strong until November 4. It appears a work project may be coming off the rails, running over budget, or struggling to meet a deadline. Whatever is going on is completely unexpected and not typical of what you would hope to see. Additionally, with a full moon in your sixth house, you may also have problems with a member of the team who reports to you—someone may suddenly quit, putting extra strain on you.
Your life will improve substantially by the new moon of November 14. A confidential project could come up after the new moon appears, and if you accept it, it would compensate you generously. You won't be able to tell friends or even family about what you're doing for now, so keep it all under wraps. You'll have fun sharing details about your experience after the job is completed and shown to the public.
By mid-month, two powerful planets will go direct—Mercury and Mars. Mars has been retrograde since September 9 in your house of true love, a house that also covers pregnancy and birth. This change of Mars will certainly give you better chances of finding and enjoying love. Can anyone find love while conversing on Zoom? Yes! Dating sites have reported dozens of cases. Have faith, dear Sagittarius. Your artistic, creative expressions are also found in this house, so all these areas will get a big boost when Mars goes direct on November 13.
Mercury, the planet of contracts and communication, brought on a slow pace in October. You might have also noticed glitches in electronics and software, and delays of shipments, transportation, and customs. Those maddening developments will be over soon, once Mercury turns direct on November 3 and is fully restored to full power by November 19. Mercury will need time to reorient his orbit and ramp back up, but the good news is that this year, Black Friday and Cyber Monday (two shopping days when retailers offer big sales to entice shoppers) will be great days to shop, unlike years past when they were marred by Mercury still in retrograde.
Additionally, Jupiter, your ruler, will make its last meeting with Pluto on November 12. They will not meet again until February 2033. Jupiter and Pluto usually bring large financial bonanzas—Bill Gates and Warren Buffet were born under this configuration. This year, though, the meeting of Jupiter and Pluto had a different manifestation—government payouts. However, you still stand to make a magnificently lucrative deal this month. (These planets move slowly, so they will be close until the first week of December.)
All planets have two sides to their natures, and Pluto, aside from often bringing financial benefits, also rules viruses as well as masses of people and governments. Expansive Jupiter and Pluto working together this year could bring a strong second wave of the virus in November (if you didn't see it surge in October).
Will the virus affect you? That's up to you. If you listen to the scientists and maintain social distancing, wear your mask, and wash your hands frequently, as well as limit the number of people you invite to your home, you will stay safe. I feel a suitable treatment will be announced by Christmas, or at the latest (according to my mathematical calculations), January 12. It will take time, however, to vaccinate everyone in the world, so with such a serious and deadly virus in the air, be patient.
The biggest moment of the month will occur at month's end, November 30, with a full moon lunar eclipse in Sagittarius. If your birthday falls on or within five days of this date, your life in one respect will take a new and different direction from now on.
If you are not born on or near November 30, you could easily have a planet in Sagittarius at 9 degrees, plus or minus five degrees. Check your chart to see.
Whatever occurs at month's end will be of enormous importance to you. If you have no idea, sit back and see—a certain relationship is cresting, and it may involve a decision about a romantic or business commitment. In fact, if you are dating, you may get engaged for your birthday. Financial talks would also take place, and arrangements and commitments would be made.