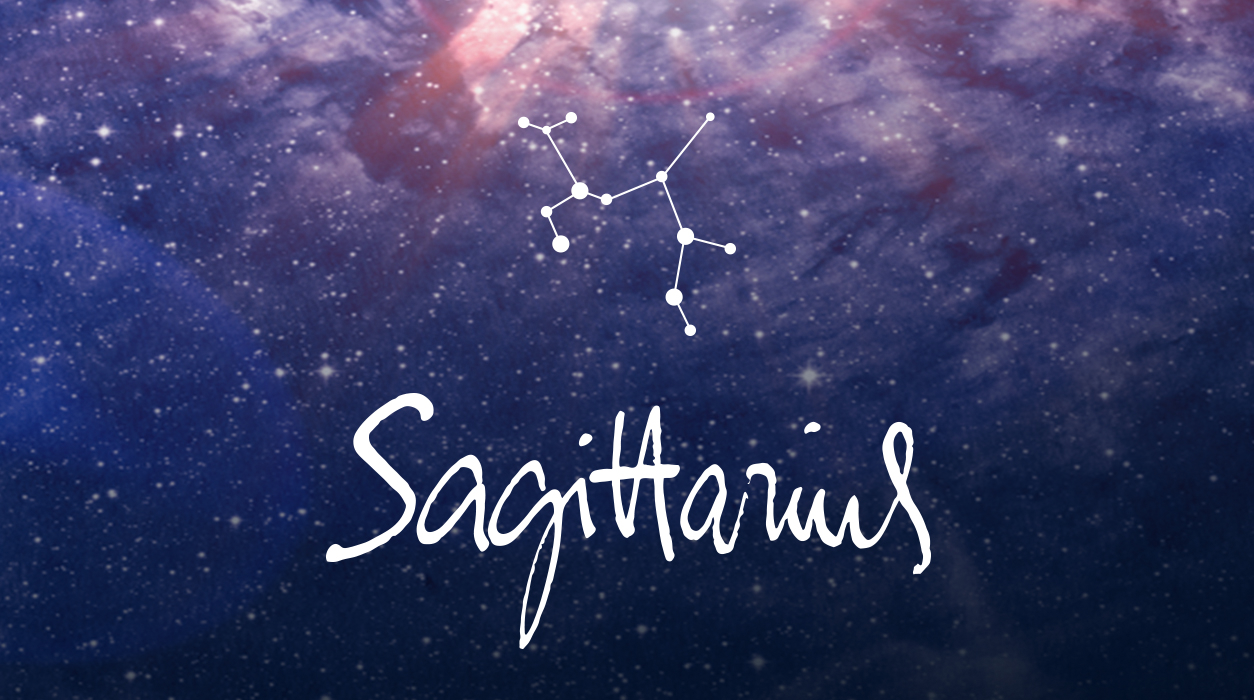 Monthly News from Susan Miller
MAY 2022
Dear Reader,
This is a big month! Two eclipses are due, the one April 30 was a new moon solar eclipse in Taurus, and it will affect you for six months or more. The second eclipse will be a total eclipse of the moon (lunar full moon eclipse) in Scorpio, and it will affect you near the time it will occur because full moons tend to deliver news quickly and bring conclusions or endings—something ends and something else begins. Two weeks later, a sweet new moon (not an eclipse) in Gemini will appear on May 30. That is not half of what's happening in May!
Your May Horoscope for Sagittarius
This is a month that will bring change, and as an adventurous Sagittarius, you will welcome all that is coming your way. You are one of the four mutable signs—Sagittarius, Gemini, Virgo, and Pisces—so you are known to be flexible and open to whatever the world presents.
The eclipses are back, and they are the most dramatic instrument that the universe uses to effect change. When I look at the outlook for any year ahead, I first look at the eclipses to see what sign and place they fall in as well as how the other planets are reacting to them. Typically, we have four eclipses a year. Sometimes we have more, up to seven or eight, but this year is normal, with two coming now and two more coming in late October and early November. Eclipses always come in pairs, coinciding with a new moon or a full moon, and they turn normal new and full moons into ones on steroids.
Eclipses are very powerful, for they force us to consider the areas of life that they accent. You would not feel all eclipses in a series strongly, but only the one or two that touch a mathematical degree of a planet in your natal chart. All eclipses require adjustment, for they represent change.
For example, most people are excited when they welcome the birth of a baby. The joyous event does change the dynamics of the household, the relationships in the family, and the rhythm of family life. This is just a simple example of happy news that still requires adjustment. Eventually, we all find a way to adjust to new situations. It just takes time. Generally, new moon solar eclipses are happy events because they open fresh paths, experiences, relationships, and opportunities.
The first eclipse was called a "black moon" because it put the new moon in deep shadow. This new moon solar eclipse appeared in Taurus, 10 degrees, on April 30, one day before May began.
The effect of this eclipse can be felt now and for weeks and months into the future. If you were to notice this eclipse, as most Sagittarians will to some extent, you will start to think about assignments that are on the horizon and the methods, equipment, software, and team you will need to get the job done in a polished way.
Everything about this project seems to be quite futuristic or stem from an emerging industry because Uranus, the planet of the future, was conjunct the Sun and new moon. You will have to learn new skills that will likely excite you—Sagittarius loves to learn. Uranus is also the planet of unexpected events, so there are sure to be a few surprises along the way that might rattle you a little, but there is no reason to worry. As you read my assessment of this eclipse, you will see things will work out in your favor if you're patient.
You have an entire year ahead with a fantastic outlook for finding love—it is the best for genuine love and romance that you've had in years.
Sometimes you must give up a client or project at eclipse time because it is "eclipsed out" of your life to make room for new and more relevant ones. When that happens to me, I am always glad if it turns out to be a marginal project that I worked on for a long time but not one I was overly attached to. I call that type of situation (when the eclipse removes a stable element in my life) a sacrificial lamb.
Situations and relationships have shelf lives of their own, and when their periods of relevance are over, they reach their sell-by expiration dates. It is the natural law of attrition. I am not saying you will have to necessarily give up a job or client to get something better, I am saying you might. Uranus is arriving arm in arm with the Sun and the new moon, making the eclipse unpredictable. Eclipses bring fresh chapters though, so go with the spirit of it all. The part of you that makes you so lovable is the consistent buoyant optimism that you possess through thick and thin.
Instead of a project or client, you might lose a trusted assistant or team member when one suddenly announces a departure. I know that can be distressing, especially when news is unexpected or during a time when you are super busy at work and home, and you expected all hands on deck. I know training someone can be an overwhelming thought, so maybe you can ask the person who is leaving to help you with that. When talking about a member of the team, it could also be someone you hire at home, such as a nanny or housekeeper. Home or work, losing a helper feels the same.
Once you begin interviewing applicants, you will find someone special to replace that person who is leaving. You may not be able to get all the qualities that the person who is leaving possesses, but the new person will have most of them plus other talents he or she will bring to the table that you didn't know you needed and that could be quite helpful.
I feel you will do well with this eclipse because Mars is so beautifully oriented to the Sun, new moon eclipse, and Uranus. Mars is in your fourth house of home, Pisces, so your family (especially your parent) or other person connected with your home could come to the rescue. You seem to have a lot going on at home—you may be moving, renovating, making repairs, decorating, or having the painters give rooms a fresh coat of paint. Your home seems to be a hub of activity. This will tone down once Mars leaves this sector on May 24, so things may settle down and finish up soon.
The fourth house is also the house of "the end of all matters," a place we look to when we want to know the prospects for an outcome. Situated at the bottom of the chart, it represents that magical moment when tomorrow becomes today and today becomes yesterday. Your fourth house holds Jupiter, so it will have a happy ending. All eclipses have a second act, so wait until all the facts come out about what's going on. As an aside, it appears your family or those you think of as family are behind you 100 percent.
The same part of your chart where the new moon solar eclipse appeared on April 30 also rules your health and the measures you take to stay healthy and heal whatever needs attention. This would be a great time for a thorough medical checkup and to begin a new exercise or healthy eating plan. This eclipse was in Taurus, urging you to be practical and realistic. If you are trying to turn over a new leaf, Taurus teaches it's best to follow a step-by-step program and not to overdo it.
If the eclipse brings news that your favorite doctor or therapist is retiring or moving away, don't despair—get a list of practitioners, and set up meetings with the two or three that received the most glowing recommendations from friends. If there is anything that an eclipse teaches, it is that we need to remain flexible because every dilemma has a solution. Eclipses and Uranus also teach us to be resourceful and to turn on a dime when necessary.
Something else is happening on April 30 that will affect you. Jupiter, the giver of gifts and luck, in Pisces will be conjunct Venus, also in Pisces, your fourth house of "the end of all matters." That bodes so well for the outcome of whatever changes and new situations you might be facing. This is a dazzling aspect, for it will gleam like a diamond in brilliant light. Here's why this aspect is such an important one, coinciding with the eclipse.
The eclipse of April 30 fell in Taurus. Venus is found in Pisces, and Venus RULES Taurus. Jupiter is in Pisces too, and although Jupiter RULES Sagittarius, it shares its rulership with Pisces, the sign Jupiter is in during the early part of the month. This makes Jupiter extra strong.
Venus is considered exalted in Pisces, giving her the ability to send strong benefic rays to you, and good-fortune Jupiter will help Venus—wow! This aspect is powerful, and both planets are associated with happiness, money, and financial gain. I feel you will benefit from the April 30 eclipse even if you get some jarring news initially. Watch events unfold, and don't be too quick to make a response if you are not ready.
Mercury is going to retrograde this month from May 10 to June 3. Mercury rules your prestigious career sector (tenth house of honors, awards, and achievement), so progress will likely be slow. Be patient. All things will come to you and materialize but just not as quickly as you had expected. Delays will benefit you.
Sign an agreement if one is given to you early in the month, as early as possible, and don't come too close to the Mercury retrograde start date, May 10. If that is not possible, wait until after June 3 to sign if you can. Keep in mind that Mercury is a clever little Dennis the Menace, eager to drive you crazy ESPECIALLY at the front and end dates of the retrograde. If you must sign for fear of losing the opportunity, avoid signing at the beginning and end dates.
Before Mercury retrograde, the days I like best for making announcements and decisions and for signing papers will be Monday, May 2, and Tuesday, May 3, when Jupiter and Pluto will be in ideal sync. (In this case, they will be 60 degrees apart, signifying a sextile that could translate into a major opportunity. Both planets govern a variety of topics.)
These days, May 2 and May 3, would be perfect to sign, for they will foster enormous potential for growth and expansion. Jupiter is in your fourth house of home and family, which also rules real estate deals. Powerhouse Pluto is in your second house of personal wealth and will work directly with Jupiter. This would be a superb day to close on a house.
If buying a house is not happening for you this month, there are other uses for these days. If you need money, ask your parent or another kindly member of your family for a loan. You might get an outright cash gift as a result. If you are working on the division of property in a divorce, I feel you will get to the best offer on May 2 or May 3—prolonging the debate probably won't get you more money than on these dates. Alternatively, you might be dealing with an inheritance from a family member, and it may conclude on or near this date.
Jupiter is in his last days of Pisces, still spreading remarkable good fortune when it comes to matters involving real estate, your residence, or family. There is one more option—the fourth house of home, and as said, this house is also the indicator of "the end of all matters"—to see how things will work out. You certainly have a glowing sector here, so stay optimistic. Either way, you seem to come out sunny-side up.
Now let's turn to spectacular news involving your ruler Jupiter. This planet of good fortune will leave Pisces and enter Aries on May 10 and stay until October 27. Aries is a fire sign like yours, so Jupiter will be trine your natal Sun, a heavenly aspect that helps you get lucky breaks on many levels. You will feel more confident and more ready to take on the world.
Jupiter will enter your fifth house of true love when in Aries for the first time in 12 years. If you are single, you stand a wonderful chance of meeting your one truelove during this period. By the way, when Jupiter leaves on October 27, he will be back on December 20, 2022, to stay until May 16, 2023. You have an entire year ahead with a fantastic outlook for finding love—it is the best for genuine love and romance that you've had in years.
If you are attached, you may get engaged or wed during this period. If you are married, you will have more time to have fun together. Jupiter is linked to foreign travel, so in the coming year, you may be able to take a highly romantic and exciting trip with your partner to a foreign country you've always wanted to visit. If your relationship has become a little too serious, dealing with the heavy weight of day-to-day obligations, Jupiter can help you to reignite the spark in your relationship by adding lots of doses of pure fun.
Children are strongly associated with the fifth house, and if you have them, Jupiter in Aries will protect them, especially the eldest child this year, and that child will make you proud. If you're trying to have a baby, having good-fortune Jupiter in Aries is the best hope you've had in ages to be successful at fulfilling that dream. It would be a great year to plan to welcome a little bundle of joy. If you have had difficulty with conception, it would be worth seeing a fertility doctor.
Finally, the fifth house also rules your artistic expression, so your creativity will soar to new heights. If you work in music, art, illustration, sculpture, dance, poetry, film, photography, fashion or costume design, and other facets of design, makeup artistry, theatrical sets, or disciplines in any other creative area, you can expect to see your fees climb dramatically this year and next.
Your outlook is also being further boosted by Jupiter's close orbit to Neptune in Pisces, which reached conjunction last month on April 12. These two planets are still close in alignment, for they are slow-moving planets, now within three and a half tiny degrees of each other. Neptune and Jupiter both rule Pisces, and Neptune is the planet ruling originality, imagination, and artistic inspiration, making this aspect super strong and helpful to the creative Sagittarians.
Jupiter expands all that it touches, and Jupiter is associated with money, so it will increase demands for your services and your fees. Additionally, you are the apple of Jupiter's eye, one of his favorites because he rules Sagittarius, as well as Pisces. Jupiter will take good care of you this year and next, provided you give your work energy and concentration. This is your time! You can get the respect, admiration, and handsome pay you always knew you deserved. How exciting!
Now let's talk about the full moon lunar eclipse—a total eclipse of the moon—on May 15/16 in Scorpio, 25 degrees. This eclipse will bring a floodlight of truth to your twelfth house, and that's the house that rules, among other things, secrets. If anyone has withheld information from you, that secret will probably come out accidentally, quickly, and in an unusual way.
Uranus, the planet of the unexpected and all things new, will be in wide opposition to the full moon eclipse, so I am not sure you will feel the jarring effect of Uranus. I always allow 8 degrees of significance to an aspect affecting a normal new moon or full moon, but this is a total eclipse of the moon, and in my book, all eclipses have a circle of influence of 10 degrees. Uranus is 10 degrees away from making a direct, perfect opposition to the full moon, so it is borderline. We have to see how events play out, but do brace for surprise news regarding something you never knew (but wish you had known) just in case you receive it.
On the plus side, Mars will have moved to the right alignment spot in deep space to help the full moon by being in heavenly trine to the eclipse, and this will bring you good fortune regarding your family or your home or other property. Indeed, Mars will sprinkle you with plenty of luck at the May 15 eclipse. Lunar eclipses bring things to a conclusion. Something will end, and something else will begin.
Also on May 15, Pluto will send a gorgeous beam to the Sun in your work-a-day sector. Pluto personifies VIPs, so someone seems to have noticed your talents and will likely pay to have you in their corner. This eclipse is in Scorpio, and Mars and Pluto, in such helpful positions, are the co-rulers of Scorpio, doubling their ability to help you see happy results.
There is one other way things might turn out. The twelfth house also rules physical and mental health, so you may be interacting with medical personnel on behalf of a friend or family member who is feeling under the weather on or near May 15. If you feel you could use a medical tune-up by going in for surgery or a procedure that would improve your condition, you may do it on May 15. Any medical condition that needs attention should be attended to immediately.
Saturn will be at a hard angle to the Sun at the lunar eclipse of May 15, so you might feel overwhelmed because you've been working too hard. At this point in the month, you may feel you also have too much responsibility and not enough help. Pace yourself from the beginning of the month to get ready for this total eclipse of the moon, to make it easier to deal with anything that comes up.
If you can hire a helper at home, such as a college student, that would help take some of the daily chores off your hands. Find a way to get rest, for this area of the chart is associated with reduced socializing and enjoying a quiet, peaceful, private environment. Make sure you eat nutritiously from the start of the month to keep your strength up.
Simultaneously to this full moon on May 15, Mercury, still retrograde, will be in a very positive and helpful conversation with Jupiter. Mercury rules your career advancement from the lofty tenth house of fame and honors, and with Jupiter working with Mercury, you may hear from a past client who would like you to take on a complex project that will pay you well.
Alternatively, it may be the right time to tackle a project you had to put aside due to the pandemic. All in all, I feel you will get good news about your professional work on or near May 15.
There is more news! A new moon will appear on May 30 in Gemini at 9 degrees. This is a normal, friendly new moon, not an eclipse, and it will light your marriage and partnership sector. You seem to be embarking on a new alliance, so you may be getting engaged or wed in the days and weeks that follow this friendly new moon. Imagine how wonderful your timing will be! Jupiter has just entered Aries, your house of true love, and suddenly, this remarkably romantic new moon arrives for all those readers looking for marriage and happily-ever-after.
If you are already wed, you can now hatch a plan that you can work on together, such as organizing a luxurious vacation, adding a child to your family, or buying a house. Those are just examples, so you can come up with a goal that you and your spouse are enthusiastic about tackling.
If you are not married and not getting married, you might be using this darling new moon to form a serious collaboration with an expert you need in your business. I love that Mercury and Pluto will be in fine communication—Pluto is in your wealth sector and Mercury is in your work-a-day sector, so a lucrative job could come up soon, perhaps because of your alliance with the person with whom you are forming a partnership.
Your timing would be on target because Jupiter is supporting this union. Also, in just a few days, June 3, Mercury will go direct—you will find that plans will begin to click into place much faster than they had. Wait until Mercury is direct, and leave a space of days beyond June 3 to sign an agreement.
Something else important is happening at this time. Just one day earlier on May 29, Mars will conjoin Jupiter in Aries. (This aspect will be close enough to add good fortune to the May 30 new moon discussed above.) Mars and Jupiter usually meet every two years, always in a different zodiac sign. This time, they will make a monumental conjunction in Aries, adding energy, happiness, and possibly financial luck to your fifth house of true love, leisure, fun, children, and creativity.
This is one more big aspect of the month. Mars is the action planet, and Jupiter is associated with financial profits, gains, and growth, so on May 29, still strong until May 30 (encompassing the new moon), you will find that action leads to profit. Even a marriage formed in June, in the days and weeks following this positive new moon on May 30, would likely make for a loving and prosperous union.
While Jupiter and Mars meet every two years, they don't meet in Aries that often. The last time Jupiter and Mars met in Aries, your love sector, was May 11, 2011, and before that was June 16, 1975. After the meeting this month on May 29, 2022 (influential for three days before and after May 29), the next time they will meet in Aries will be on April 12, 2058. You see how rare and special this will be!
Occasionally, the universe goes out of its way to send a gift—this is one of them. You may want to take a little time off to go on a holiday at the end of May, and if you do, you will have fun. If you must travel for work at this time, you will likely bring your collaborator with you to pitch your client. No matter what you do at this conjunction on or near May 29, it seems that it will bring success!
SUMMARY
For months, you have been the most favored of all signs for improving living space or for buying, selling, renting, renovating, repairing, or decorating property. If you have not taken advantage of this rare and brilliant privilege brought to you by Jupiter, you will have until May 10 to take action. Jupiter will be back for one last time from October 27 to December 20, 2022, before moving on to Aries (not to return to Pisces, your golden spot for real estate) for 12 years. You might hit on a great solution in that short window of time, for active Mars will help you be super productive in this area most of May. You are fortunate in these matters, so don't settle for anything less than your dream solution.
Jupiter moves into your fifth house of true love when it moves to Aries, so you will have won the jackpot—the most favored sign for enjoying love in the coming months, May 10 to October 27. (From October 28 to December 20 you will have one more chance to fulfill your real estate dreams.) Jupiter will be back to Aries to sizzle up your love life from December 20, 2022, to May 16, 2023. Wow!
If you are single, it looks like you won't be single for long. If you are attached, you will have more time with your one-and-only and may even travel to an exotic location together. If having a baby is your dream or if you want to do something special for a child you have, that is likely to happen now. Nothing is impossible when you have Jupiter's help—and you do in matters of the heart
Adding to your ability to attract or hold on to love, Venus will move into Aries (the perfect fire sign to ignite passionate love) to boost romance, and from May 2 to May 28, you'll have charm and charisma to spare. Just when Venus is about to pack her bags and leave, Mars will arrive in the same sector of true love to keep your chances high for making a fateful meeting or for getting the attention of your spouse or steady sweetheart. Mars will tour your love sector from May 24 to July 4. Both Venus and Mars will get you in the perfect mood for love.
Your creativity will blossom like never before as well, thanks to Jupiter in Aries, your solar fifth house. If you are regularly paid for your ideas, you will be in high demand in the marketplace.
This month also holds two eclipses. The first one, a solar eclipse, actually fell on April 30, bringing changes to your work-a-day routine. It may be that your company moves to new headquarters, goes through a streamlining effort (where some employees are let go, but not you), or you hear that a new client has come in with a huge job that changes everyone's schedule inside out. Uranus, the planet of surprise, was conjunct the Sun and new moon eclipse, so whatever comes up will be unexpected. You have lots of planetary help, so there's no need to worry.
The sixth house, where all the action will be early in the month, also rules health, so it is alternatively possible that you will get started on a new fitness plan that works beautifully. There is a small chance that you will need to attend to a health matter because of the eclipse, and if so, you would have your procedure in May or June. The thing should go well, for the May 15/16 full moon lunar eclipse in Scorpio will light your solar twelfth house of healing and be in fine angle to Jupiter, giver of gifts and luck.
In this glorious month that emphasizes your personal life, there's also the new moon in Gemini on May 30 (not an eclipse) in your seventh house of partnerships. This suggests that you might get engaged or married in the days that follow this new moon or hear that your spouse or steady sweetheart has important news to share that will affect you both. No worries—again, Jupiter will be your guardian angel, protecting you and bringing the news you will most want to hear. If you want to use this energy in a business sense, you may sign an agreement with a business partner or collaborator.
Go slowly as Mercury will be retrograde from May 10 to June 3. Mercury will be retrograde in your committed partnerships sector, so wait until after June 3 to take action. (Leave a space of several days from June 3 for best results.) Plans regarding partnership matters will be up in the air during Mercury retrograde. Ironically, Mercury also rules your solar tenth house of career, so plans regarding your professional life will also be in a tizzy during Mercury retrograde. No problem—all will clear up in early June when you can be on your way to completing many of your plans.
The best part is that you will be the envy of the zodiac on May 10 when your ruler Jupiter begins to brighten your love life for a full year. Better days are on the way, dear Sagittarius!