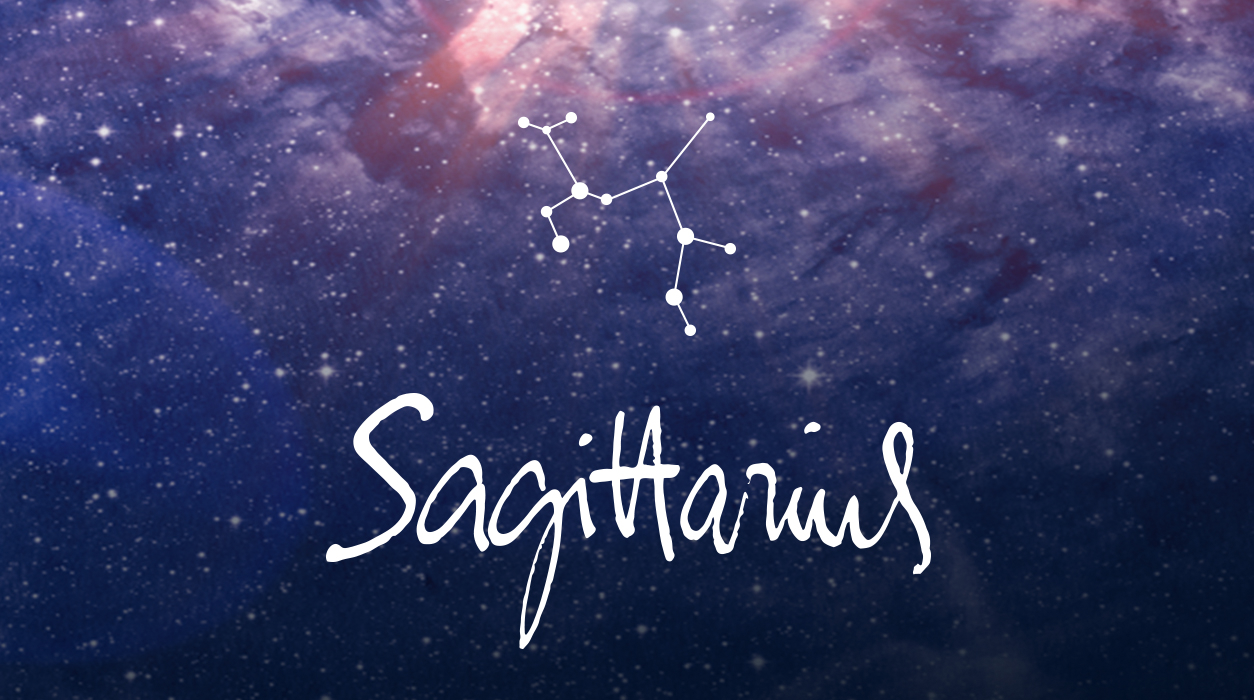 A Note from Susan Miller
MAY 2021
Dear Reader,
My former husband, Don Miller, died this morning, Saturday, May 1, at 8:34 AM in the city we always lived, New York City, Manhattan.
He was in a hospital, and the nurse called today to give us—me and my two daughters, Chrissie, who lives here in New York City, and Diana, who flew in from Los Angeles—the heartbreaking news. They did say his passing was natural, as his organs failed him. They had kept him very comfortable, and we were told he never felt pain. There were no decisions to make, and there was nothing that could be done. The finality of death is so chilling. I felt so sorry he could not have lived longer and had to pass this way.
Your Horoscope by Susan Miller
This month will bring lots of news, the biggest being the move of your ruling planet, Jupiter, out of Aquarius and into Pisces, for a short, 11-week stay. It is the way of the universe to give you a quick preview of what is to come in larger form next year. Jupiter has been in your communication sector so far this year, having gone into Aquarius on December 19, 2020, but will take a little detour into your home and family sector, May 13 to July 28.
While Jupiter's been in Aquarius, you have been mastering new skills in communication. You may be learning to do creative writing or how apps are built as you work with your team. You may have discovered a new social media venue or are collaborating with your advertising agency to develop a new campaign.
During this new coming period, from mid-May to nearly the end of July with Jupiter in Pisces, your home sector, you will have outstanding luck with finding a new space if you would like to move. Now you can find a residence to move into in a neighborhood you love. You would find an apartment or house that is sunny, bright, and spacious—you will be luckier than a leprechaun in your hunting for a new place. Do not settle for anything less than your dream situation, because at first you may find "just okay" places.
If you keep looking, you will find your ideal space. You may pay more than you had estimated, but the value of your new space will be so impressive that you will immediately know it can only appreciate in value over time. If you are selling, with Jupiter in your fourth house you will likely get your price—or more. If you are renting, you will be the envy of your friends when you hit on a gorgeous new apartment.
If you would rather renovate, make repairs, or redecorate, you can do so instead. You have 11 weeks now—May 13 to July 28. If all this is too soon, you will have more time next year in 2022 to accomplish what you'd like to do. Start browsing the Internet now, though, to get ideas and judge prices. While everyone will love Jupiter in Pisces, you will love it more, for Jupiter is your ruling planet, whose job it is to take good care of you.
Next in importance, in the same week, the new moon will appear May 11 in your house of work projects (sixth house). After this date, you will likely see a flurry of new projects come into your office. If you are in your own business, you can now bring in lots of new business assignments.
New moons bring opportunity and this one, appearing on May 11, will give you a good chance to make money. I say that because Pluto will send a powerful beam to the Sun and new moon from his perch in your second house of earned income. If you are self-employed, you may hear that a new client is interested in your services. If you work for others, it might be the right time to ask for a raise if you feel you deserve one for all that you do.
The coming full moon lunar eclipse of May 26… is an important one for you, for it will fall in Sagittarius, 5 degrees. Full moons bring closure, and they also cleanse and clarify situations.
You may be able to hire help at work too, just after the new moon appears May 11, and if so, you are likely to find qualified, enthusiastic candidates. Your sixth house, where this new moon will appear, also rules the tools you use to get your job done, such as computers, software, smart phones, digital assistants, scanners, or, if you are like me (and don't laugh), fax machines—I find it so much easier than scanning! My fax has a dedicated line. In fact, I just bought a new fax machine last month, and it was the top of the line, most expensive model—my assistant was trying to muffle her laughter. I have a "thing" about fax machines. I love them! (Even I am laughing as I write this. All this is true, though, so you can start to feel sorry for me.) Luckily, attorneys and doctors are on my side and love faxes, too.
Keep in mind that Mercury will be retrograde at the end of the month (May 29), never a time to sign contracts or buy electronic devices. Mercury makes us rush, so we lose things and often have impaired judgment. You might choose the wrong model computer or worse, read that a far better model is introduced after you have bought and set yours up—and regret having been hasty. Furthermore, Mercury rules your tenth house of honors, awards, and achievement, and this house reflects your ultimate legacy of what you contribute to the world in your lifetime. Mercury rules your professional sector, and after May 29 when Mercury is retrograde, your professional sector will be in a weakened state, and you'll wonder why your career is not advancing faster.
On May 26 we will have a full moon lunar eclipse in Sagittarius. I'll talk more about that in a moment, but right now I want to mention the Sun. The Sun is always 180-degress away from a full moon, which means that on this full moon eclipse, the Sun will be in Taurus, your sixth house, which rules your health, and more specifically, the steps you take to stay healthy or to work to eliminate a health problem. The full moon will be in Sagittarius, your first house of vitality, so this eclipse will be the ideal time to schedule medical screenings and tests.
Staying healthy involves more than tests, though, and as a Sagittarian, you love to use your muscles and get a good workout. This month, you might decide the pandemic is making you feel like a little marshmallow and that you need to tone up. The eclipse may set you off and running on one program or another, but the end result is the same—you will feel great.
Now let's turn to Mercury's big brother Mars, and where Mars has been lately. On March 3, Mars moved into Gemini and had you thinking intently about your closest relationship. This continued until April 23 when Mars entered Cancer, your eighth house of other people's money, to stay until June 11. Your expenses will likely rise at this time, possibly because you had put off purchases and now realize you need them. Indeed, it appears your balances on your credit card will steadily climb, but that could be a positive because it might cause you to become more creative about finding sources of money. By mid-June, all this will be over, and you will be in control of your finances again.
Now we'll turn back to the big moment of the month.
The coming full moon lunar eclipse of May 26, which I touched on earlier, is an important one for you, for it will fall in Sagittarius, 5 degrees. Full moons bring closure, and they also cleanse and clarify situations. This one brings something of enormous importance to you to a full point. This full moon will center on your needs and desires for the future. It might involve another person—a romantic relationship or a business one. Planets are migrating into your relationship sector—the Sun, Venus, and the ruler of your fame sector, Mercury.
It's possible you are ready to get engaged or married as a result of the eclipse, and if so, you have Venus in your marriage house, so the timing would be good. More emphasis on commitment will come up next month at the June 10 new moon solar eclipse. Alternatively, you may be ready to hire an expert to help you in your business. Or if you regularly work with talent, you may get a new talent as a result of this full moon lunar eclipse.
Mercury will start to retrograde soon after the eclipse, May 29, so go slowly. Hire a lawyer to look at any paperwork you are asking others to sign or that you have been asked to sign. Eclipse time is no time to avoid the services of a lawyer. If you see a possibility that you will join forces in love or business in May, get the agreement done in early May, or see if you can change the signing to late June, well after June 22, the date Mercury goes direct.
Some people break up at eclipse time, for an eclipse brings truth to the surface with a flood of daylight, exposing certain realities that can't be ignored any longer. If you have tried to hold a marriage together and even went to a professional couple's therapist, it may be time to leave. Alternatively, you may feel that a business associate, like an agent or publicist you hired, is either not working out or just the opposite, is doing brilliant work. The job of an eclipse is to show you the truth of the situation.
Only you can know how this eclipse will affect you, for it will be in Sagittarius, and in the end, you will make the final decision. There is no predestination in astrology—only influences. In a relationship, the two people set the course. The part I love about this eclipse is that Saturn will be so supportive. You will be very content with the decision you make at this time, and it will stabilize your life, staying in place a long time.
If your birthday falls on or within five days of November 26, you will feel this full moon eclipse more than your Sagittarian friends born at other times of the sign, in December. The same is true if you have Sagittarius rising or your natal moon in Sagittarius, within plus or minus five degrees of 5 degrees. If you have your chart, look to see if you have a natal planet in Aries, Leo, Sagittarius, Gemini, Libra, or Aquarius at 5 degrees, plus or minus five degrees. If so, that planet will light up and be beneficial to you. Just watch and see
SUMMARY
You may decide to take up a new fitness plan, especially if you've not ventured out of your house much during the pandemic. You may now feel you have to do something to firm up your muscles, so check out YouTube, order some resistance bands or small weights, and get going. The new moon in Taurus, May 11, will give you all the energy and drive to begin, and if you start quickly after that new moon arrives, you'll see results in short order. If you have been hiking, biking, or taking power walks, you may want to vary your routine now that the weather is getting warmer (in the Northern Hemisphere) and the landscape so much prettier.
New assignments are about to flow in too, thanks to the same new moon, and you'll be busy with many details to watch over. If you are out of work, this new moon can help you find work similar to the work you did previously, or part-time work if you have obligations at home, such as small children to care for, and need flexibility in your schedule.
Are you interested in getting a new little dog or cat for your household? The new moon of May 11 comes with a bundle of opportunity—including the chance to find the right little domestic furry pet for you. Start by going to the animal shelter on or within a few days of May 11, and one little creature will seem to call out, "Take me home." If you already have a pet, make it a point to play with him, and if you have a dog, take him on longer walks—both of you will benefit.
An important full moon lunar eclipse on May 26 in Sagittarius is about to bring changes in your everyday life, doubly so if you were born on November 26, plus or minus five days. You will begin to see yourself in a new light, ready to start another chapter of your life. This may have to do with a serious relationship you are in now. Next month, you will see a new moon solar eclipse in Gemini on June 10. Both these eclipses will be working together to improve your life. You may take on a new partner in your business or get engaged if you've been dating a long time.
This month, Jupiter, the great good-fortune planet, will move into Pisces, your fourth house of home, from May 13 to July 28. After that period ends, you will get more opportunity from December 28, 2021, to May 10, 2022, and then again from October 28 to December 20, 2022.
After that, you will lose Jupiter's advantage in matters of home and real estate for more than a decade, so if you do need to move, take this opportunity beginning May 13 to start browsing spaces. You can use Jupiter's energy in many ways—to renovate, buy a beautiful piece of furniture, to paint and make repairs, to invite in a gem of a roommate (or decide you no longer need a roommate if your roommate moves out, thereby doubling your space). This would also be the year to rent or buy a cottage by the sea for the warm months. You will have enormous family support for your plans, too—it seems everyone is enthusiastic about what you are planning to do.
If you are drawing up plans for a décor re-fresh or a renovation, you will get inspiration and a plethora of artistic ideas when Mars will be within orb to Neptune on May 26. Be sure to look at home-oriented websites and magazines and draw up your visions on this magical day.
It looks like your spending has been up since the end of March but will simmer down once Mars moves to Leo, June 11. For now, Mars is within range of Uranus, so you may be able to find an enviable bargain if you look for it on May 11.
Keep in mind that Mercury will go retrograde on May 29 until June 22, a time not to close on a house or to sign a lease or any legal papers. It's also not the right time to buy electronics or expensive things for the home.
If you like your home as is, then look to how you can help a parent in a substantial way. Your parent may need help choosing a new specialist, for example, if your mother has a health concern. If your parents are moving to a warmer climate, they may ask for a little help packing up things that are fragile or precious before the movers come.
Romantically, if you are attached, you will have favor from Venus in your seventh house of marriage and commitment, adding a touch of lightness and smoothness to your interactions.