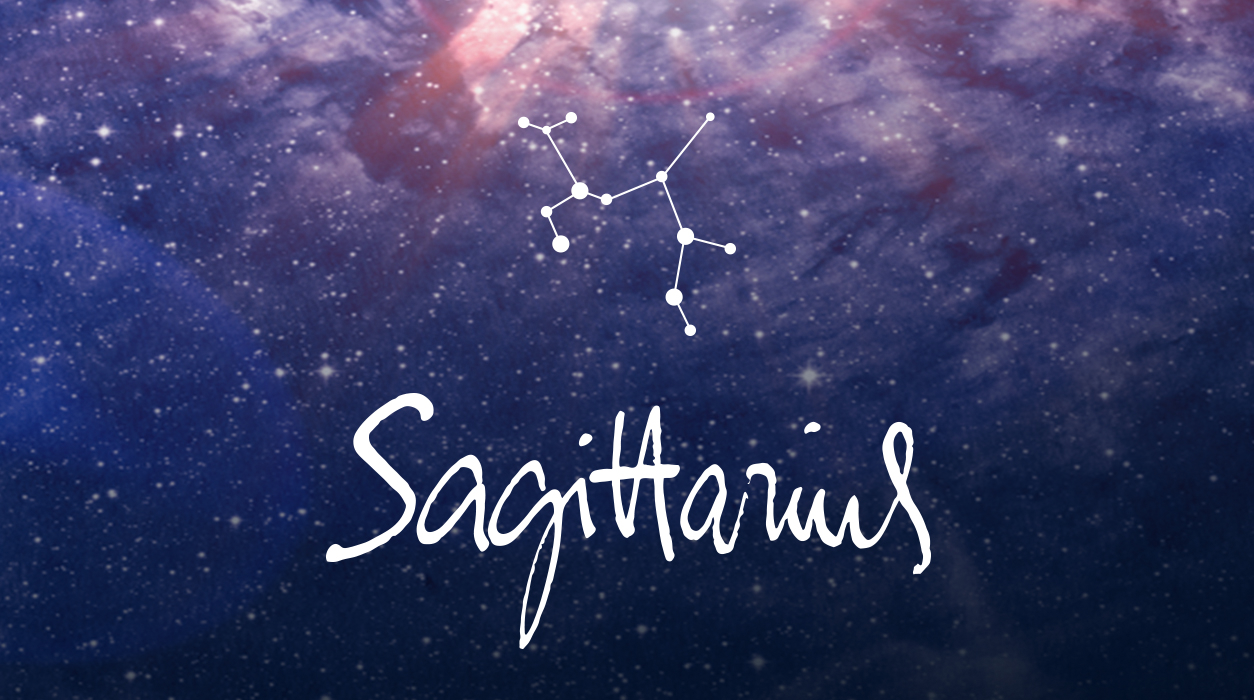 Monthly News from Susan Miller
MARCH 2023
Dear Reader,
March will be a major turning point of the year for three major planets will change signs. Mars will move to Cancer (after seven months in Gemini), Saturn will move to Pisces (after spending nearly three years in Aquarius), and Pluto will briefly move to Aquarius (after 15 years in Capricorn) to return more permanently to Aquarius in 2024 and stay for 20 years. In May, Jupiter will change signs too (after being a year in Aries). There is plenty of planetary traffic in the heavens!
If you only read one of my forecasts this year, please read this one. It's all good news—life that seemed to bring all the same old situations without any change will now bring new conditions and a chance to dissolve former problems. Opportunities will sprout up in places where there were none for much too long. Indeed, the changes the planets will bring will be outstandingly welcome. In your forecast, I will show you how the move of each planet to a new sign will affect you. Always be sure to read for your Sun sign and rising sign (if you know it) for the most complete report. There are so many beautiful aspects that will shine like diamonds in this lovely month of March.
Your March Horoscope for Sagittarius
You have an enviable chart in March, with plenty happening in your career, home, and love life, as well as your artistic, creative expressions. This could easily become a favorite month so far in 2023, and April promises to be just as special, possibly even more so.
Last year your ruler Jupiter entered your fifth house of true love in May 2022 and remained until October, took a brief detour, returned at the end of December 2022, and has been in your magical love sector since. Jupiter will be finishing up his tour in mid-May. Everyone loves Jupiter for he is the giver of gifts and luck. We find Jupiter in the most loving, sparkling house of your chart, your fifth house of love, romance, and children. When it comes to love, this house is all about that first spark—the instant chemistry between two people—that makes a magnetic attraction that leads to so much more. It is a house associated with fun, sports, leisure, entertainment, personal vacations, pregnancy, birth, and the loving care of children, no matter what their age (even after they are grown).
This house is also the one that covers your most imaginative, experimental, creative output. You know how artistic people refer to their projects sometimes as their "baby"? Ancient astrologers agreed that those projects that reflect loving care, and that, when finished, perfectly reflect the ethos of the creator, somewhat echoing the way a baby reflects much of his mother or father (or both).
On March 1 and 2, Venus will have her annual alliance with Jupiter, a gorgeous aspect for Venus is associated with love and luxury, and as Venus and Jupiter are both associated with money, you may conclude a big financial deal or be given a beautiful gift. Every year they meet in a different part of the chart and a different sign, and this year they are meeting in Aries, a fire sign like yours, your fifth house of true love. Wow! It cannot get any better than this! Mars will send his greetings to both, giving Thursday, March 2, extra oomph. You could feel this aspect as it builds on Wednesday, March 1, and after it peaks on Thursday, and there will still be enough heat and fire in the following days to enjoy Friday, March 3, and Saturday, March 4.
Try to use the above-mentioned days, for they are special. Jupiter is still in Aries (your golden spot) after nearly a year's visit (starting in 2022), but Jupiter will move on to another sign on May 16.
I promise I will return to love later in this report because it is a big trend for you.
First, let's talk about the full moon March 7, which is peaking in Virgo, 17 degrees, at the pinnacle of your chart, your tenth house of honors, awards, and achievement. Uranus will be beautifully angled to that full moon, so prepare for big, happy, surprise news to arrive sometime within one of the days of March 6 to March 12.
The place of the full moon is Virgo. Mercury is its ruler, and Uranus is about to send shimmering beams to Mercury. This is a really good full moon, even though Neptune is in a position that could cloud some details. Be sure to ask lots of questions about the new position you may be offered. If you are self-employed, a prestigious new client may want to work with you—study the terms of the agreement. With Neptune active, have a lawyer at your side to sort out how things may resolve and your responsibilities in the mix. I feel this full moon could have the power to lift your profile high in your industry and that others will know you are doing very well and perceive you as quite talented. See how you can make this full moon work for you.
At the new moon March 21, you could be transported by love, if attached, and if single, you could meet someone who absolutely has special chemistry with you.
On the very same day, March 7, coincidentally, Saturn will move into Pisces, your house of home and family. It will remain from March 7, 2023, to February 13, 2026. Saturn has not been in Pisces since 1993 to 1996, a long time—those periods are usually memorable for Saturn will show you that the best things in life are those you work the hardest to achieve, and in this case, it will involve either your residence or a family member.
With the teacher planet in watery Pisces, you must be careful if you move to a property that could bring water damage to homes that are not situated on the shoreline. This may happen due to excessive rain and flooding, problems with mold, or tainted drinking water. One famous real estate agent tells her clients to go to the town's luncheonette for breakfast and talk to the locals. Find out the history of the town and whether it is prone to problems with water.
Saturn will give you a longing for stability, and since Saturn always shows you the reason to give up instant gratification for something more valuable, you may save for, and actually buy, a house in the coming years, and it may be one very proud accomplishment that gives you a feeling of residential and financial security.
Now let's turn to Mars, which has been circulating in Gemini in direct opposition to your Sun for months, since August 20, 2022, a very long time. You likely wanted control at times, but you were forced into a conciliatory mode, keeping the peace, and negotiating when you tried to hold your position. You are a mutable sign—flexible, adaptable, and communicative—and you are easy to get along with. Still, having Mars opposite your Sun for seven months (by the time this trend is over) is not easy for anyone of any sign.
You have had to collaborate a lot with a partner—in business, love, or on a creative project—and generally, you got along well, but with so much energy opposed to your Sun from Mars, I feel at one point you may have experienced strife and had your feelings hurt. Mars opposition the Sun is strenuous and brings criticism, which could have been harsh. (Mars is called the warrior planet for a reason.)
The good news is that Mars is busy packing his bags and planning for his departure on March 25. (He will not be back to this place in your chart until July 20 to September 4, 2024, a much shorter time—six and a half weeks.) After Mars departs on March 25, your close, committed, or contractual relationships (including marriage) will become easier, and you won't have to compromise so much in the future.
Mars is heading to Cancer, your financial eighth house, so you may have to spend some money in the coming weeks, but I suspect you know the things you'll need to buy—it might not be a surprise that you will be doing some check writing between March 25 and May 20.
Over the months last year, I spoke to you about a communications project that seemed to have been on your agenda—you likely paid a lot of attention to this project and honed your skills. For months, you have had planets moving through your third house of communication, or you had planets and new and full moons with aspects in this same third house, and now it is about to become very active again.
Here is why: Pluto is about to make a monumental move into Aquarius, your third house, March 23, but only stay a few weeks until June 11 (when he'll slide back into Capricorn). Whenever the universe is planning something big like this move of Pluto to a new sign, we all get a preview. Next year, on January 20, 2024, Pluto will re-enter Aquarius and stay until January 19, 2044, a period of 20 years. The last time Pluto was in Aquarius was the time near the American and French Revolutions, 1777 to 1798. Pluto takes 248 years to revolve around the Sun, the reason why he can never visit all the houses in your chart in your lifetime. When Pluto comes knocking, you notice his presence.
Once Pluto settles in next year, he will reside in your third house for quite a long time, so the area of communications, encompassing publishing, broadcasting, the Internet, gaming, public relations, publicity, marketing, coding, social media, podcasting, app and software development, and the entire digital world—the metaverse, virtual reality, and AI—could become huge for you. You may not feel Pluto's influence this year—it may take a little time for Pluto to unpack his bags—but you won't have to wait long. Pluto tends to bring news rather quickly, and he is not subtle!
I promised I would return to the topic of love, so here it is.
The new moon of March 21 will appear in Aries, your house of true love, at 1 degree! This date also overlaps the date of the vernal equinox, which in astrology matters. Aries is the sign of the bud and the renewal of life. A planet, new moon, or full moon at 0 or 1 degree of a cardinal sign—Aries, Cancer, Libra, or Capricorn—is said to occupy the "Aries Point" (a misnomer because it refers to all four cardinal signs). The Aries Point is said to be super strong because it aligns with the one of the four major points on the compass: north, south, east, or west, and that degree has the power to define direction. Take this new moon seriously.
Pluto, the great transformative planet, will support this new moon, which is wonderful. You could be transported by love, if you are attached, and if you are single, you could meet someone who absolutely has special chemistry with you.
At this new moon, you will have the Sun, new moon, Mercury, and Jupiter all crowded in your house of true love. If you are single, by all means, in the days and weeks following this new moon, make it a point to circulate—be out and about. Neptune will be orbiting close to the Sun and new moon, so if single and you meet someone new, take things slow with that person, for the magnetism may be so strong you might be building a fantasy. Get to know the person that you are smitten with before you go all in. Going slow will protect the budding relationship, and if there is something building between you, it will blossom in time.
There is another reason I am excited about this new moon in Aries, 1 degree. We have a second new moon coming next month on April 19, also in Aries but at 29 degrees. It is unusual to see two new moons in a row in the same sign. It happens, but not too often. This tells me this area of your life is very lit up—with plenty of opportunity. Furthermore, that second new moon will be a solar eclipse, and it will be a super friendly one. Wow! Something seems to be bubbling up in your love life. If you are attached, you may grow much closer now, for you will devote quality time to your partner, and you can weave a memory in golden threads.
Alternatively, you may be having a baby, or adopting one soon, and that is so exciting. If you already have your children, you may hear exciting news about one of them that makes you proud. If you are creative, you may be beginning a landmark project. All this is so good for you!
The new moon this month on March 21 will be especially noticeable if your birthday falls November 22 to November 28. The same is true if you have Sagittarius rising or your natal moon in Sagittarius at 1 degree (minus one degree or plus five degrees). Also, look to see if you have a natal planet in Sagittarius, Aries, Leo, Gemini, Libra, or Aquarius, between 0 and 6 degrees, and if you do, that planet will light up and help you. Make a note of which planet it is!
SUMMARY
This month starts out on a glamourous note—on March 1 and 2 Venus and Jupiter will make their annual sparkling alignment. This time they are meeting in Aries, your solar fifth house of true love. You will feel it one day before these two planets meet and up to Saturday, March 4. After that, this glowing aspect will melt into the ether like perfume. If you are single and making plans to meet someone new, chose this glorious date, and of course, meet in a public place for safety. If attached, celebrate your love with a dinner out in a special-occasion restaurant. No one beloved? Treat yourself to a facial, massage, or other bit of luxury.
Jupiter, planet of happiness and good fortune, entered your fifth house of true love last year on May 10 until October 20. Jupiter returned on December 27, 2022, and will remain in this beautiful area of your chart until May 16, 2023. Jupiter takes 12 years to revolve around the Sun, so it won't be until April 2034 to April 2035 for Jupiter to return to this magical place in your horoscope. Make the most of it by working on dating until Jupiter is set to leave in mid-May. Ask friends to make introductions, take mini-vacations to resorts that substantial singles are known to frequent. If attached, you may be discussing the possibility of having a baby, a superb time to try, and if you already have children, you might now put together a dazzling family vacation full of fun, giggles, and adventure. You might find a way to develop a talent in one of your children with special lessons. If your children are grown, they will bring you good news now.
To enjoy romance and genuine long-term love, the new moon of March 21 in Aries could turn out to be a big help to you in the days and weeks that follow. At that time, you will have four powerful heavenly bodies crowded into this bewitching sector: the Sun, new moon, Mercury, and Jupiter. With Mars in your partnership sector, you are likely to meet marriage material. Besides, Jupiter in this section of your chart is known to be one of the very best places for Jupiter to be for you to find your one true North—your guiding light in life and love. In fact, friends you meet may also become forces of nature in your life. This is a very potent time for you socially, now through May 16.
Let's turn to look at Mars in Gemini, not the easiest place to host Mars as a Sagittarian or if you have this sign rising. Mars brings lots of energy and focus, but sometimes Mars brings too much energy and causes disagreements. If this has been the case—difficulties between you and a spouse or business partner or collaborator—things may get resolved soon. Mars is about to leave this part of your chart on March 25, a place Mars has been since August 20. You may either patch things up with that person and laugh off the difficulty, or if the hurt goes deep, distance yourself for good, depending on how you feel.
When Mars moves to Cancer, you will switch your attention to jointly held money, whether with your spouse, ex-spouse, business partner, or expert you hired or with the bank, other financial institution, or the government, regarding taxes. If none of these areas come up as a focus for you, it may mean you have been planning a financial change in status for months—such as your wedding—and are now finished with the planning stage. If you are a newlywed, you may be working on new financial arrangements as a couple.
Let's now look to the full moon earlier in the month on March 7 when you could hear surprisingly good career news. Uranus will be active and in the perfect position to bring you an exciting and unexpected career breakthrough when it comes to an offer, promotion, enviable publicity, or award. If you are self-employed, you may now bring in a prestigious new client.
Saturn is on the move, too, this month, adding to the feeling that everything is changing in your life. Saturn is moving to Pisces on March 7 to stay nearly three years. Saturn is the teacher, taskmaster planet—one that often asks for sacrifice. This may mean that you decide to get serious about saving up to buy your first house, condo, or a vacation cottage, or to redo your kitchen. Alternatively, you might be saving for beautiful new furniture. Saturn in the fourth house of home also has another way it could assert itself, and that would be to help a parent who may need your assistance, and you would lovingly step up to provide whatever is needed.
Over the past three years, you hosted Saturn in Aquarius and have been honing your skills in communication, negotiation, and how to understand the finer points of a complex contract. Now Saturn is leaving this area of your chart, so the work you did in this area since December 2020 will put you in a strong position. Some Sagittarians wrote a novel or screenplay, started a podcast series, or designed a smart phone app, as some examples. Some may have written music and created a record album, produced a movie with complex special effects, or starred in a TV show. Others, perhaps, started studying the metaverse and Web3. Lawyers who do courtroom work became brilliant at opening and closing remarks to the jury.
Pluto now will move into Aquarius, take over from Saturn, and help push your efforts in communication to a higher level. Pluto will only remain for three months, from March 23 to June 11, 2023, but will return in January 2024, to remain 20 years until to January 2044. Stick with your program, dear Sagittarius—your name may soon be in lights.