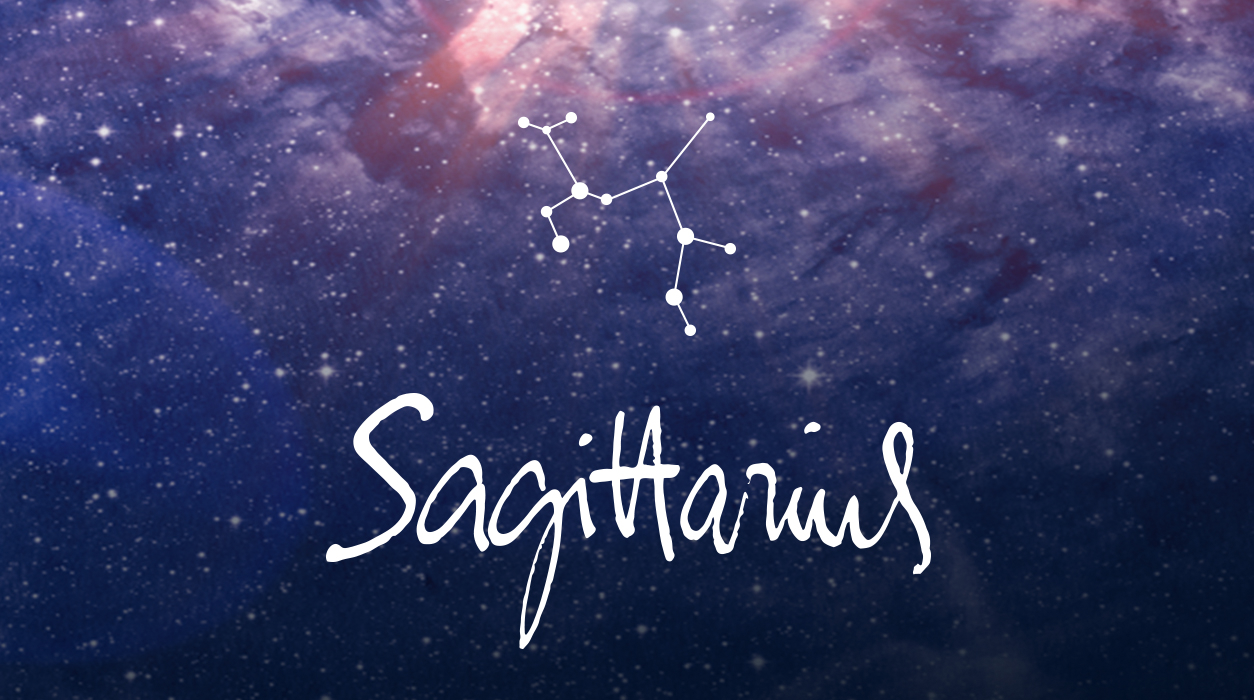 Your Horoscope for Sagittarius
June will be the perfect time to enrich your private emotional life. June will be a better, breezier, and more fluid month than May could have ever been because Mercury had started to retrograde on May 10, causing delays, mix-ups, and perhaps a miscommunication. Thankfully, Mercury will turn direct on June 3.
That change will immediately move your career progress forward, which might have been stuck in glue, and you can also begin to clarify your feelings in a close relationship, which may have been spinning in limbo. Mercury is the ruler of both your career sector (solar tenth house) and the sector ruling your serious, committed partnership in love or business (solar seventh house). When Mercury goes direct on June 3, life will move at a faster pace, and both these areas will improve almost instantly.
The month starts off with a peach of a new moon that occurred May 30 in Gemini, which will help you first devote yourself to your most important relationship in love or business. June is a popular month for weddings, so if your engagement or wedding is coming up, especially over the weekends of June 4-5 or June 11-12, you have chosen an especially marvelous time to promise your love. A new moon opens a portal that brings a blast of opportunity, so this is your chance to move closer to someone who you feel is important to your future.
If you are already wed, you can now work together to achieve a dream, whether it is to buy a house, have a baby, or plan for a fabulous once-in-a-lifetime vacation. I love that this new moon of May 30 has support from Jupiter, giver of gifts and luck, for Jupiter will be in ideal angle to the Sun and new moon, and so will Mars, the planet of action. Jupiter gives a love of distant, exotic international travel and luxury, so you may be able to work both into your schedule in June, and that certainly would make you happy.
At the same time as that new moon late last month, Jupiter (your ruler, giving this aspect extra weight and power for you) and Mars were conjoined. These two powerful planets meet only once every two years, and the next time they will meet will be in August 2024. Jupiter brings happiness and financial gain, and Mars lights you to action—in this case, action leads to profit. As you enter June, although these two planets conjoined on May 29, they will remain close and continue to send their positive rewards to you during the first week of June. This conjunction took place in your fifth house of love, pregnancy, and care for children, and it also rules your creative efforts. All these matters glow under this trend.
Jupiter entered your sector of true love (fifth house) in May and is set to stay almost a full year. This makes you the envy of just about everyone in the zodiac. In order to unlock Jupiter's goodies, you usually need another planet to come by and start emitting signals to Jupiter—you have that planet, for Mars will remain in your truelove sector until July 5. Mars is busy right now working to unlock those gifts to you.
If you are single, Mars will give you a double dose of charisma and will even make you more attractive. You will be confident too, which is the ultimate aphrodisiac. You can meet someone new if you like, and that pivotal meeting would most likely happen at an intimate party or other social event, not at work. As stated earlier, attached couples have a chance to grow closer and deeper in love. As an aside, your creative work is about to reach new heights, so if you work in a creative field, push hard in June—you can astound others and yourself at the quality of your original ideas.
Jupiter entered your sector of true love in May and is set to stay almost a full year. This makes you the envy of just about everyone in the zodiac.
If you are in a close relationship that is not satisfying, and perhaps downright frustrating, you may want to think about leaving. With a new moon in your partnership house, this would be the time to plan your exit. This is the best year in 12 for you to find true love. I don't know when you were born into this particular cycle, but if you live to 96, you would only experience eight individual years like this one. It's hard to use Jupiter in your love sector in childhood of course, and also hard to use it when you're in your 90s. You see, that brings the usable glowing romantic Jupiter years down to six, and as few as three, singular years, and one of them is this year—2022—and your luck will continue into part of 2023. You are in a very precious time.
If you hope for a baby, your fifth house, where Jupiter and Mars are based, will present an excellent opportunity to conceive a child. If you have had problems with conception, by all means, see a fertility expert soon.
If your birthday falls on November 29, plus or minus five days, you will feel the benefits of the May 30 new moon quite clearly and directly. The same is true if you have your natal moon in Sagittarius, or have Sagittarius rising, at 7 degrees, plus or minus five degrees. If you know your natal chart and have a natal planet at 7 degrees (plus or minus five degrees) of Sagittarius, Aries, Leo, Gemini, Libra, or Aquarius, that planet will reach out to you and help you quite a bit this month. See what happens, and take notes so you can get to see that planet's role in your chart.
The full moon June 14 in Sagittarius at 23 degrees will help you decide what is important to you in this stage of your life. This is, of course, something no one can tell you—only you would know. This is an important full moon for it falls in your sign, your first house. You only get one full moon a year in your sign, and it will reflect your self-image and clearly show you what you need to be happy. Saturn, the planet of structure, long-range thinking, and security will send a "trine" beam to the Sun—the most harmonious aspect possible. Saturn will help you this month by making you think in realistic and practical terms.
Yet this is a full moon with riddles. At the same time, Neptune will be in hard angle to the Sun in Gemini and full moon in Sagittarius, so you may still be feeling some uncertainty. Neptune will want to make you idealistic, so it may throw a veil over reality, making life seem perfect regarding one part of your life, but it will throw you off. You might assume things are better than they really are or that a certain person has a sterling past—find out.
Life is never straightforward or black or white but rather mixed. You may be particularly conflicted when it comes to a romantic relationship if you are single and not dating seriously, or if you are dating seriously, you could be uneasy about the relationship. There are parts about your partner you find pleasing and things you don't like about your partner at all. This could leave you feeling that you can never fully embrace this relationship because you are too conflicted. Most people stay in a relationship out of convenience thinking it is just too hard to leave, but sometimes that is necessary. The full moon of June 14 will give you clues of what to do.
If you are getting engaged, know your partner well. If you are choosing a collaborator or hiring an expert to help you in your business, ask for references, and do a background check.
Whatever comes to culmination at this full moon (plus five days)—whether that be a job, a trip, a relationship, matters related to a child, or another element in your life—you will know that it is the one most important factors in your life. Think of this full moon as a kind of litmus test.
If your birthday falls on December 14, plus or minus five days, you will feel this full moon the most of any Sagittarian. The same is true if you have your natal moon or rising sign in Sagittarius at 23 degrees, plus or minus five degrees—you will feel this full moon directly, too. If you have your natal chart, look to see if you have any natal planets at 23 degrees (plus or minus five degrees) in Sagittarius, Aries, Leo, Gemini, Libra, or Aquarius. If you can find a planet that fits this description, that full moon will work hard for you, and you should get some good news.
One last thought: If you have had problems with water in your home—a flood, mold, a lack of water, or tainted drinking water—you may have to stay alert at this June 14 full moon because that may be how Neptune will assert his presence in lieu of adding confusion. Neptune rules bodies of water, and when in a harsh angle to other planets, he can cause problems with water. Neptune is in your home sector, so work to guard against that happening.
The new moon near the end of the month, June 28, will fall in Cancer, 7 degrees. This new moon will allow you to smooth out financial details for your future. If you are getting married, you may be deciding how you will blend your incomes, whether to have one joint account or two individual accounts, for example, or a credit card in both your names.
On a personal level, you may be discussing benefits at work to see if you can get a key to the executive gym or a better health insurance policy than the one you were given when you started. If you are starting a business, you may be applying for a line of credit or bank loan.
You are ruled by Jupiter, and at this new moon it is square (in a harsh angle) to the Sun, so if you apply for funds, be realistic so that you can keep the good will of the person you are asking to approve your request. If you ask for too much in this instance, the person in charge may think you are delusional, so keep it real. At the same time, don't sell yourself short. I know you will be walking a delicate line, but you can follow your intuition and hit the right note.
You should like June. You have Mars and Jupiter touring your love, romance, fun, and leisure sector, and Venus touring your committed relationship/marriage sector. No matter what your marital status is, you have planets acting in a darling way, working to help you find a new, or closer, more enduring love with the one you are with now.
SUMMARY
It's June, and many Sagittarius beauties will get engaged or married this month thanks to an enchanting new moon in your marriage sector that occurred last month, just before June dawned, on May 30. That new moon is gearing up, so you will see its influence in early June. Remarkably, Jupiter, the Great Benefic, moved to fellow fire-sign Aries last month on May 10 and is currently filling your fifth house of true love until nearly the end of October and then will be back to Aries, your romantic house, on December 20 to stay several months in 2023. In short, you have just entered the most magical year for love and romance that you've ever experienced.
It takes Jupiter 12 years to get to this portion of your chart, and once there, Jupiter stays for about a year. While you might say you enjoyed ­­your love life 12 years ago, in 2010, at that time, transiting outer planets were not in ideal positions and likely distracted you with challenges and added instability. This may have interfered with your emotional happiness 12 years ago. This year, 2022, will be different and far better for your emotional life—better by leaps and bounds.
Additionally, if you're single, Mars, also traveling in your fifth house of true love, will increase your opportunities to meet romantic interests this month. Keep your heart open. The combination of Mars and Jupiter in the same fifth house will make you unstoppable—this is your month for love and could herald an important beginning. If you are attached, this new moon could help energize your relationship if it has become a bit too predictable. It will do that by providing you chances to have fun and adventure.
June 14 will bring the full moon in Sagittarius and will be your big moment of the month. Within five days of this date, something of great importance will come to culmination. It could be a big life event such as the chance to take a new job, to become engaged or wed, to welcome the birth of a baby, or to celebrate the start of your own new business, as some examples. You will see clear evidence of what is important to you at this point in your life—within five days of June 14. Watch what subject comes up for discussion and reaches a peak at this important full moon. Saturn will be supportive, adding a feeling of comforting security to your actions and decisions.
At the same time, however, near June 14, when you may be at a decision point, take the extra step to question your assumptions before you act. Neptune, the planet of confusion, will be in hard angle to that full moon, so you must be sure you have all the facts before you take a big step. If you are becoming betrothed, be sure you know your partner well. Don't fall in love with love—by that I mean, avoid being more enamored with a fairytale dream than the reality. If you keep your eyes open, you will be fine.
Alternatively, with Neptune acting up on June 14, there are other ways this planet might assert its confusing influence. Neptune rules the sea and all bodies of water, so you could have problems with water at home—such as a from flood in your kitchen or bathroom—discover mold, or find you have a leaky roof that needs to be fixed. Drinking water could be tainted, or you may have problems because of a lack of water.
In addition to ruling water, Neptune also rules all thing that are clouded, misted, or veiled. You may misunderstand a family member's comment or intentions, or that of a business partner. In particular, if this aspect of Neptune were to be asserted in your family life, this would most likely be in regard to one of your parents. In this case, listen and say little—you can respond after thinking about the words. By delaying your response, you could keep you relationship with your family strong and tender.
The new moon on June 28 will switch your attention to finances. There may be bills to be paid, but it's also just as possible that others owe you money, and that money is likely to come in. Money comes in, money goes out. It's also the ideal time to pitch venture capital or negotiate a new benefits package at your company. You can investigate insurance needs, apply for college financial aid, or review your savings and investment with a fiduciary financial advisor. Spending the time in one or more of these areas could make you all the richer in the weeks ahead.