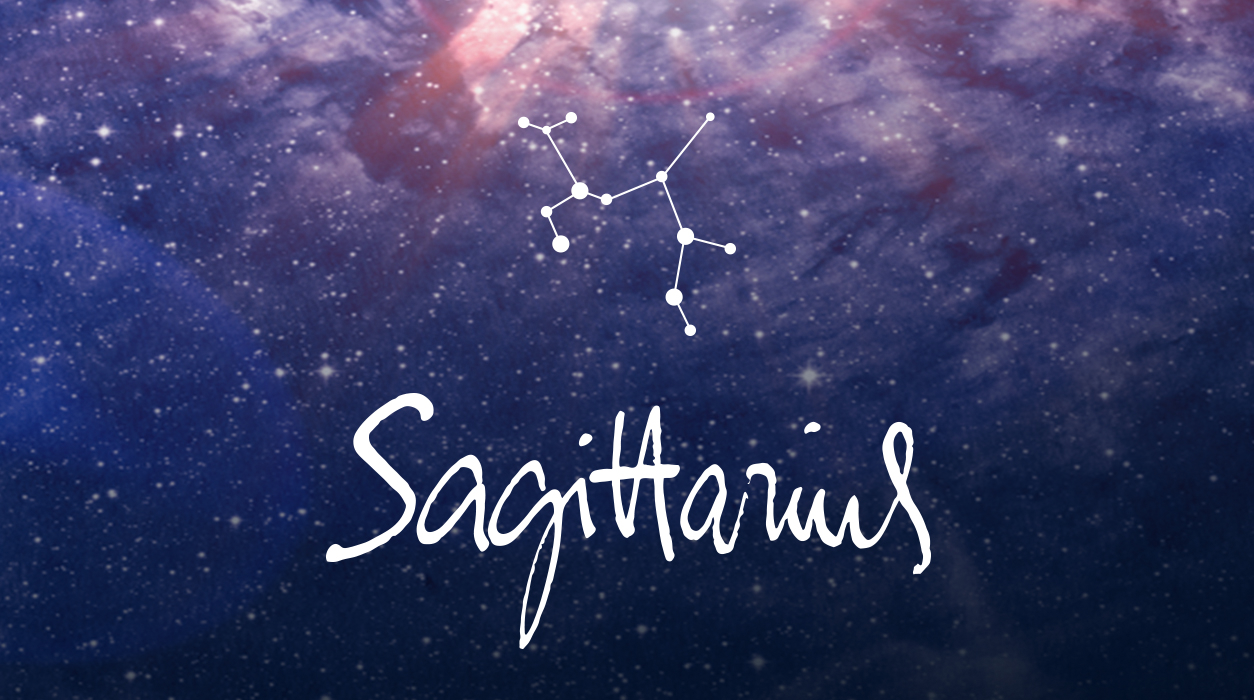 News from Susan Miller
JUNE 2021
Dear Reader,
Just when I thought I could not cry any more than I already had, more tears came. I want to thank you for your kind messages of condolences that you sent me on social media concerning the passing of my beloved former husband, Don H Miller. Don and I had remained close throughout time—I met Don when I was 23 and married him when I was 25. Many of you saw our wedding photograph and other photographs that I posted on Instagram and Twitter @astrologyzone (I use the same name on both platforms). They are on Facebook, too. There are different photos of Don Miller with our daughters, Chrissie and Diana. Most show them when they were little, on their own Instagram accounts @Chrissie Miller and @DianaLMiller (Diana has a middle initial "L").
Don had formed a strong fatherly bond with both Chrissie and Diana, and they adored their father. We all have been in mourning ever since Don passed away in May .We had a touching memorial service for Don on May 24. We all loved his gentle, kind, and loving ways, his sense of humor, and strong, curious intellect. I still cannot believe he is gone.
Your Horoscope by Susan Miller
You have been undergoing massive change, for the eclipses have been falling in Sagittarius and your opposite sign of Gemini since June 2020, coming by every six months. The job of an eclipse is to pull you out of difficult, unproductive situations, and push you into better, more suitable ones. The universe will watch how things are going, but if the relationship is detrimental or unproductive or it languishes, the universe will come in and do what you cannot and push the situation forward.
These lunar and solar events are non-negotiable, and by that I mean you can never rewind the video tape to bring things back to the way they were in an earlier situation or condition. An eclipse bolts the door shut on that situation and so your only way to go is forward.
Sometimes a person is "eclipsed out" of our lives: The person you were dating announces a dream job opportunity halfway across the world, and off your partner goes to live there. If you planned to marry in a year, sometimes an eclipse will dramatically change your timetable to push it forward at dizzying speed. Instead of getting married next year, you find yourself getting married in a month so that you can begin your adventure together. A woman may be saving up so that she can afford to leave a very unhappy marriage when it becomes known that her husband has been indited in a white-collar crime, and she feels she has to divorce her partner immediately.
These are just a few examples out of a myriad of possibilities, but my point is, eclipses can compress or speed time dramatically. Our concept of time changes when an eclipse comes by, especially with lunar eclipses, which bring an ending. A full moon lunar eclipse can also cause domestic changes in the household—a baby is born, an elderly person may need surgery, or a move to a new space is indicated. Watch your health under these events, as you are dealing with a lot of change, and under some strain.
You may be surprised to learn that a family of eclipses will come by approximately every ten years in any given pair of signs. For example, the last time we saw eclipses in Sagittarius and Gemini was in 2011, 2012, and the last in May 2013. Those eclipses fell on random days and degrees compared to the ones coming now. Here, however, is a fascinating piece of information.
Eclipses will fall precisely in the same sign, degree, and day every 19 years. The ones we are feeling this season are identical to the ones that occurred on May 26 and June 10 in 2002. Now, of course, the other planets surrounding the eclipses are in completely different signs, so no events in life are repeated exactly. If you can remember anything that was important that happened in 2002, you may be able to remember a general theme that might be echoed this month, but in different form.
The full moon of June 24 is one of the best of the year and will light your second house of earned income.… Jupiter, your ruler, will send a glittering beam to the full moon in Capricorn and the Sun in Cancer, so you will be quite a money magnet.
Eclipses are the most dramatic method the universe uses to create progress.
Lunar eclipses, like the one you went through last month on May 26, are the more emotional type of eclipse because a lunar eclipse is always a full moon. On the other hand, a solar eclipse is often a happy event, for it will open a door on new opportunities. Lunar eclipses always bring closure and final decisions, so last month you may have made a decision to marry the person you are dating, as one of many possibilities.
Typically, we get four eclipses a year, always arriving in pairs, as a new moon solar eclipse and a full moon lunar eclipse. You would not likely feel all the eclipses in a series—only the ones that touch the degrees of your Sun, natal moon, or another planet in your chart. The first eclipse in this series was a lunar eclipse that appeared last year on June 5, 2020, in Sagittarius (affecting those born December 6), next was another lunar eclipse on November 30 in Gemini, affecting those born that day (or their partner), and then a solar eclipse in Sagittarius, December 14, 2020, affecting those born on that day, and in all cases, plus or minus five days.
The Sagittarians who would have been touched by the lunar eclipse last month on May 26 in Sagittarius, 5 degrees, have birthdays that fall on November 26, plus or minus five degrees. The same is true if you have Sagittarius rising 5 degrees, or your natal moon in that sign and degree, always with a plus or minus five degrees. If you have a planet in Sagittarius, Aries, Leo, Gemini, Libra, or Aquarius at 5 degrees, plus or minus five degrees, you will feel it.
Because in 2020 we had a lunar eclipse on November 30 in Gemini and a solar eclipse in Sagittarius on December 14, what is happening now may be taking decisions or actions you made back then and will push them to a new level.
No matter when your birthday falls, this series of eclipses is helping you know yourself better and what, precisely, will make you happy. You are viewing your professional talents in a new light, and in your personal life, you're learning more about those traits that make you so lovable. Often you are so busy doing things that you fail to notice that you have evolved, grown, and matured impressively and are able to handle much more than you could only two years ago. An eclipse will help you "catch up" with the new and improved person you are today, and I am sure you will be impressed with what you see. It's time to give yourself a pat on the back.
Now let's turn to this month where we will have a solar eclipse on June 10 in your opposite sign of Gemini, 20 degrees, affecting those readers with birthdays that fall on December 11, plus or minus five days. This eclipse will put a spotlight on your closest committed relationships in love or business, often covered by a contract. This suggests you may be forming a new alliance very soon after the June 10 eclipse occurs. For example, if you are self-employed, you may take on a new client. This is an eclipse in Gemini, a double-bodied sign, so you may take on two new clients. If you are in love, you may decide to marry soon and plan to get engaged next month, and together go shopping in July for two rings. (This new moon solar eclipse of June 10 will affect you for weeks and even months.)
If you are doing something with a partner (which seems very possible as the partnership area of your chart is very lit up), I see that Saturn will be beaming comforting, stabilizing vibrations to the planets in Gemini. This tells me if you are getting engaged or married soon, your timing is perfect (just wait until after June 22 when Mercury will be out of retrograde).
Why would you choose to wait until July to shop for diamonds? Mercury is retrograde now, a trend that started May 29 and which will continue until June 22. I believe you began to feel the haywire effects of Mercury out of phase ten days prior to May 29. You may want to wait to get engaged, either until June 24, a gorgeous full moon that will occur later this month, or at the end of July when the Sun will be in Leo, a fire sign like yours. You already know not to sign any binding contracts or to buy electronics, both covered by Mercury, while Mercury is retrograde.
Mercury will retrograde in your seventh house of partnership and marriage, so if your intended partner in love or business hesitates or changes elements in the contract (if for business) or wants to change the date of your meeting—whatever comes up—go with the flow. Do not try to rail against the delays. These delays will benefit you.
Now let's look at Mercury's big brother, Mars. Mars has been in your solar eighth house of other people's money since April 23, a long time. In this house, Mars tends to force up spending, and often the expenses are large. You may have required a bank loan, added to your business line of credit, or added more than the usual number of charges on your credit card. Fortunately, Mars will soon leave, on June 11, and go into a sign much more compatible with yours, Leo.
Once Mars is in Leo, from June 11 to July 29, you will be able to do what you love to do—travel. The pandemic has been hard on you, for you have been cooped up in your home, but now you will be able to roam more freely. You may want to take a long drive to see your parents or an elderly aunt who is having a landmark birthday. Depending on where you want to go, it might be safe—check authorities' recommendations regarding the place you want to visit and the posted pandemic infection rates. If authorities have relaxed limitations and restaurants are opening for longer periods, including inside, that's a good sign. See how you feel. If you are going to take a vacation, I would like you to do so in the period Mars will be in Leo—from June 11 to July 29.
You are about to enter the most critical part of 2021 for major career advancement, the time when Mars will tour Virgo, your tenth house, from July 29 to September 14. You must be home (and not on vacation) to scoop up the one or two glittering opportunities that will be presented to you. This will be your best period in over two years for professional, prestigious advancement.
Mars will give you courage, determination, and great motivation to get ahead. You will find it fairly easy to get into the office of influential people who will hear your presentation and likely be impressed by you. The ancient astrologers always wrote about what a privilege it was to host Mars in your solar tenth house of honors, awards, and achievement (as you will from July 29 to September 14), for most of your ventures will be successful. While not all of them will be five-star winners, most will be, simply because your energy and passion will be high, and others will feel compelled to follow you wherever you go.
To underscore how extremely important this period, July 29 to September 14, will be for you, the universe is about to put a layer of icing on your cake. Within the period that Mars will put your name in lights, you will also have a powerful new moon, September 6, in the same prestigious tenth house of honors and achievement. (To my Sagittarius readers in the US: September 6 is Labor Day, but of course, a new moon is more than just a special day.) Think of September 6 as the day when a portal opens that you walk through and start to receive heaps of career opportunities in the weeks to come. Your strongest, best period will be the days that quickly follow September 6.
Let's come back to June now, for I have some of the best news of all. You have a glorious full moon on June 24 in Capricorn, 3 degrees This is fantastic news, for this full moon will light your second house of earned income. I love that Jupiter, the planet of gifts and luck, will be in ideal position to send that full moon a steady stream of scintillating vibrations. It seems you are about to receive a large check that someone owes you. I believe you earned the money, so it may have been a fee due you. It could also be a check to settle a court case where the verdict went in your favor.
At the same time, you may be making a big purchase. You may be closing on a house (you would love the house forever!) or a car, diamond ring, or other large, luxurious purchase. You will be happy at this full moon, so rejoice. I won't always have such sensational news, but I am surely thrilled to tell you about this today.
SUMMARY
In June, you'll be working closely with partners and team members to bring a project to fruition. This is not the month to take control but to adapt a good-natured willingness to listen to others' views and orient to them. It might be a relief to hear that you do not have to take the role of leader now, so sit back and let others have their moment in the spotlight. Mars is on the western part of your chart, indicating partners will play an important role in your life now.
Late last month, you came through an important lunar full moon eclipse in Sagittarius on May 26 when you may have seen the culmination of an important event that is so dear and personal to you, not even your astrologer can tell you what occurred—but you already know. If your birthday falls on November 26, plus or minus four days, you were doubly affected by events. No matter when your birthday falls in Sagittarius, that full moon gave you strong clues of what is important to you and what you need in order to be truly happy.
The next eclipse will arrive June 10 as a new moon solar eclipse in Gemini. This eclipse will intensify the theme of joining forces with another, and clearly, this is the right idea this month. It's very likely that you will want to draw up papers to make your alliance official. You seem to be doing this in your business life, but you might see this new moon eclipse work its magic in your personal life as well by getting engaged or married. You might begin talks with your intended partner, but it would be best to wait several weeks before you act.
Mercury has been retrograding since May 29 and will turn direct June 22.
Because Mercury RULES your solar tenth house of prestigious career accomplishment, but is TRANSITING your partnership house, you would be wise not to launch a new venture or sign a business collaborator until after Mercury goes direct June 22. This also goes for becoming engaged or marrying—marriage is a serious, binding contract. Mercury is not only the natural ruler of your prestigious tenth house but also of your seventh house of partnership and marriage. This is an additional reason to take your time—make your promise after June 22. Consider signing on June 24.
The full moon of June 24 is one of the best of the year and will light your second house of earned income. This is not an eclipse, but rather a normal full moon, and an outstandingly beneficial one for you. Jupiter, your ruler, will send a glittering beam to the full moon in Capricorn and the Sun in Cancer, so you will be quite a money magnet.
Jupiter is now transiting your fourth house of home while temporarily in Pisces, so you may close on a house or, alternatively, receive happy news from family. If you are investigating a real estate transaction, any financial discussions should delight you and go so well they will exceed your expectations. Of course, follow the advice of your property lawyer or financial advisor, but your timing at this point in 2021 could not be better astrologically.
Mars' move into Leo on June 11 until July 29 suggests that foreign markets will become vibrant for you, so at this point of the month, think global. If you are anxious to take a vacation, do so in June or July—August and the first half of September will be crazy busy for your professional progress when your name will be on everyone's lips. You won't want to be away at that time! The offers you get in August and the first half of September will be the best in two years.
The new moon on September 6 will likely be a time of celebration, for at that time you will poke the pinata and all kinds of wonderful career opportunities will fall over you in the weeks to follow, like a blizzard of confetti. You worked hard, and that will be a time of great reward.