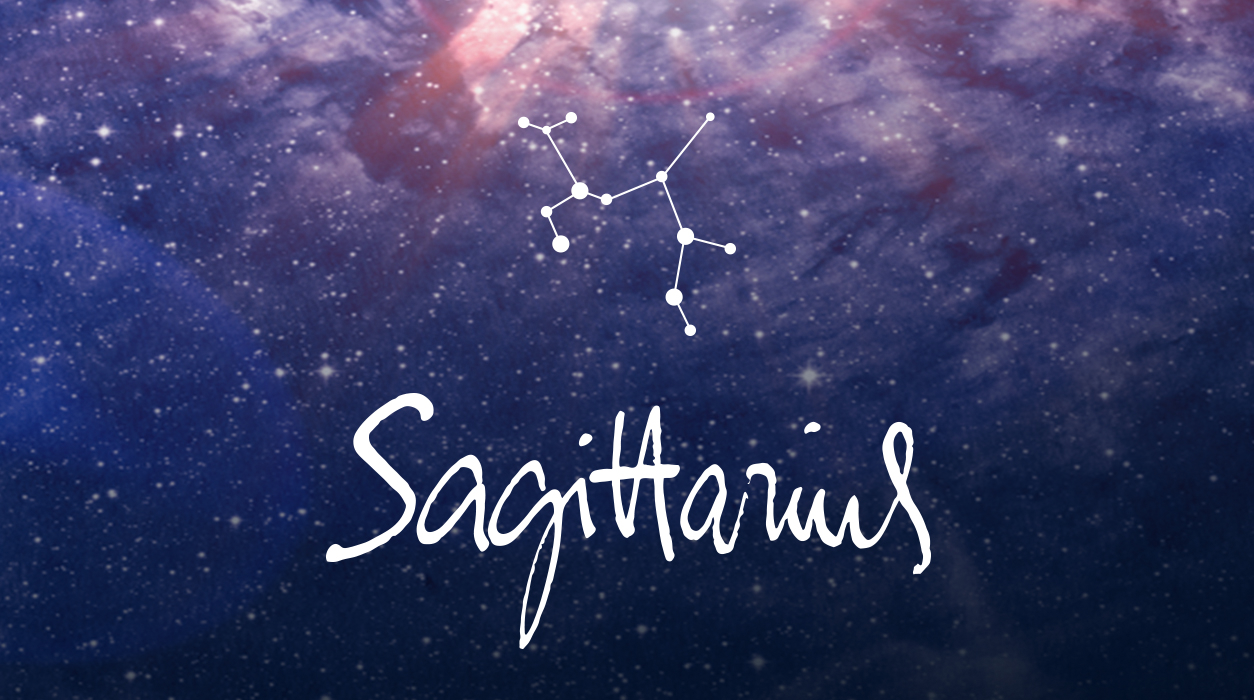 News from Susan Miller
JULY 2021
Dear Reader,
July will be a big month with lots of opportunities to be productive and also to have fun. This month no longer has Mercury retrograde—that ended June 22. July has no eclipses or angry new or full moons. In short, things should hum along for you, and you will likely be pleased with how things go in your professional and personal life.
Now, turning to another subject, do you believe in synchronicity? I do. When something terrible happens in my life, like the unexpected death of my former husband, Don Miller, I look to see what else is happening in my life at the same time. Any upbeat developments I see can help to point to a way to heal. The universe will always strive for balance by delivering happy news, often at the same time. When Turner Classic Movies called me to do an assignment, which I am thrilled to tell you about below, I knew this was just the boost I needed to lift my spirits.
Your Horoscope by Susan Miller
Would you like to make more money? Of course, the answer is yes, and you are in luck, because this month you may suddenly, and without warning, hit a windfall. This comes thanks to the new moon July 9 in Cancer, 18 degrees, to activate your eighth house of other people's money.
Uranus, the planet of surprise, will send friendly silvery beams to this new moon and shower it with favorable vibrations. You may get a lucrative new assignment suddenly that might require overtime and net you a bonus when you finish and ship it. If you work for others and are currently interviewing for a job, you may have settled on the salary and are now negotiating company benefits—they should be generous. This is where the golden nuggets lie.
If you are self-employed, the money may materialize from a new client or an ongoing client who has a special project that just came up and feels you are the best one to lead it and shepherd the team to a successful conclusion.
You may get an inkling that work is coming through as early as July 5 when Uranus in your work-a-day sector (sixth house) will be in sync with the Sun in your area of other people's money.
That's not to say you won't have to negotiate—it looks like you will likely have to do so. Pluto will oppose the new moon (within 7 degrees), so someone may apply some force to get you to lower your price. I still think you can come out quite well with this new moon, so don't lose confidence. Of course, work with the person who wants to pay you, but don't cave too fast.
This new moon of July 9 (and the days to follow) might well bring a sum of money from another source—from the sale of real estate. You may be the broker (in that case you would get a commission), or you may be the seller, where, again, the person paying will want the price negotiated.
Sometimes Pluto refers to money owed in taxes, and in that case, it is nearly impossible to negotiate the sum with the government, but you could try to get a payment plan if needed.
Neptune in your home sector will be in very sweet angle to the Sun and new moon in your joint money (eighth) house, so you may find you are negotiating with an insurance company over a matter involving your property that you rent or own. An example would be if there were a flood, other water problem, or other damage to the apartment or house. If the matter is real estate, you should get a very happy resolve because Jupiter is currently in Pisces, your fourth house of home and property—Jupiter will protect you until July 28 (and then again for many months in 2022) in a rare and special trend.
The eighth house also rules inheritance, so you may be given funds from a kind relative who has remembered you in their will. With Pluto active, a member of the family could be upset with the wording of the will and want to challenge it in court if they feel they deserve more. Still, with Jupiter in your fourth house of family, I feel you will do fine, so do not worry.
Circle these two banner days on your calendar—July 10 and July 20—as special career days for you to schedule an interview, make a presentation or to call on an important client to make a sale, as some examples. Be confident that you will do well.
The fourth house not only rules family and home or other property but also rules "the end of all matters"—but with Jupiter there all month, you don't have much to be concerned about. He will protect you with an inheritance, but the caveat is you must finish up things by July 28. If you can't, table legal talks until after December 28 if that is within the realm of possibility.
Before I move to another topic, I want to mention that the very best day for your career (tenth house) this month will be July 12. Your solar midheaven is Mercury ruled because you have Virgo at the pinnacle point, where the 12 would be on a clock. On this day, good-fortune Jupiter in Pisces will contact Mercury in Cancer and trigger a piece of happy career news. This is a banner day for your reputation for excellence, and for making progress up the ladder of your industry. The tenth house does not rule money, but it rules prestigious career advancement, so on this day you should get a clue that your work is appreciated and is leading you to the right kind of influential job.
A week later, on July 20, not to be outdone by Jupiter, Uranus will also contact Mercury for a meeting, and the result is that you will likely get surprise news about your career (tenth house) that will leave you thrilled.
To sum up, circle these two banner days on your calendar—July 10 and July 20—as special career days for you to schedule an interview, make a presentation, or to call on an important client to make a sale, as some examples. Be confident that you will do well.
Jupiter, your ruler, has been moving quite a bit, so I should give you a snapshot of what's been happening. Back on May 13, Jupiter, giver of gifts and luck, left Aquarius (where he had been since December 19, 2020) and went into Pisces. The fact that Jupiter is your ruling planet automatically gives Jupiter more weight and influence in your chart, so astrologers always watch what Jupiter is doing when assessing your chart.
Jupiter's current visit to Pisces for two and a half months is meant to give you a preview of 2022. Jupiter will retreat back to Aquarius from July 28 to December 28. Aquarius is a highly compatible sign for you—it's an air sign, and you're a fire sign, so you will find that Aquarius' air makes you vibrant. You will see things easily go your way.
This means Jupiter, the good fortune planet, will slide back into your third house of communication at the end of this month. That house rules all the communication arts, covering such disciplines as writing, editing, speaking, teaching, sales, marketing, public relations, app, website, and podcast development, social media, and advertising. These areas will glitter for you starting July 28 throughout the entire second half of 2021.
This area also includes contractual agreements, which should also favor you, but be sure to show each to your lawyer before you sign. The third house also rules transportation and short-distance travel, as well as close kin, namely, your siblings and cousins. You would benefit from all these areas after July 28.
When it comes to transportation, the second half of the year would be favorable for buying a car, as long as you don't buy it when Mercury is retrograde (or even getting close to the start and end dates). The next Mercury retrograde will take place from September 26 to October 18—that will be the last one of 2021.
For this month, home, other property you may own, rent, or manage, and family will be your sweet spot. In fact, family support is so strong that you might get a loan or outright gift of money from your family. Your financial house is currently being linked to real estate, so you may get an attractive mortgage or home improvement loan from the bank. If you were working on a home décor project and will be starting it after the new moon July 9, Neptune will supply you (or your designer or architect) with plenty of graceful, stylish ideas that you'll love.
Now let's talk about travel, your favorite subject. There is a strong possibility you'll be traveling this month. There are two reasons. First, you have active Mars in Leo occupying your ninth house which covers distant travel. The idea of a long trip always makes Sagittarius happy, especially since you've been spending so much time in lockdown over the past 16 months. Mars will remain in your ninth house of travel until July 29.
If you are yearning for a vacation, it would be better for you to go in July, but don't completely drop ties with the office after the new moon July 9, for you could hear happy financial news quite suddenly. If you do go away, make sure there is cell service where you are traveling, or you may lose out on the financial reward I see for you and talked about at the start of your report (in relation to the new moon July 9).
Travel would be fun if taken this month. I love that Venus is orbiting with Mars, her celestial lover, and that they are in a fire-sign like yours. Both are in Leo, the sign that likes to have fun, also the sign that loves a touch of luxury—you will crave it, too. The tells me that you will thoroughly enjoy your trip as Venus brings happiness, and if you go with your beloved partner, there will be romance, too. Venus and Mars, when together, also ignite the spark of new love for singles (that's the job of Venus and Mars when conjunct) and help attached couples bond closer. You will have that gorgeous conjunction on July 13.
With Venus in a fire sign until July 21, you might want to see about choosing a few new additions to your wardrobe, having a great new haircut (this includes not only my women readers, but my men readers, too). If you want Botox or fillers, make your appointment before Venus leaves Leo on July 21.
Having Venus and Mars together is not a commonplace aspect. Venus and Mars typically meet only once a year and always in a different sign. This year, all conditions are right for a glorious trip. If you can't take a trip this month, there are other options that you might like better, which include the ability to work internationally without leaving home through a business association, contract, or project.
You also may have a chance now to finally settle an immigration or citizenship matter (or at least see substantial progress) or see a sterling opportunity in publishing, broadcasting, or the digital world. You might experience favor from legal actions, including the filing of a trademark or patent, creation of a contract or to look over one, or to bring a case to court.
The full moon in Aquarius 1 degree will fall in your communication sector on July 23, so it looks like a writing, speaking, or other communications-oriented project is about to finish within five days of this date. This full moon falls in Aquarius, the sign of digital and high tech, so the project seems to be involved in that area. This full moon may also offer you a chance for a quick close-to-home trip.
Alternatively, you might sign a contract at the time of the full moon July 23—full moons bring closure, and the third house, where this full moon falls, rules contractual agreements. Saturn is orbiting 9 degrees away, so be sure you can handle what you promise contractually—it looks as though you may have to work very hard on this project and that every detail will count.
Those who will benefit the most from the July 23 full moon are those born on or within five days of November 22. The same is true if you have your natal Sun or moon in Sagittarius at 1 degree or have a natal planet in Sagittarius, Aries, Leo, Gemini, Libra, or Aquarius at 1 degrees, plus or minus five degrees.
You have a busy, happy month in store, so I bet you can't wait to get started!
SUMMARY
Money seems to be coming your way. You may to be doing lots of financial calculations this month, especially after the new moon of July 9 in Cancer, to light your eighth house of other people's money. You have special favor in regard to real estate, so you might buy, rent, or sell a house or apartment. You might renovate your present space or get an attractive mortgage or home improvement loan from the bank. If you are doing a design project to refresh your home's décor, Neptune in your home sector can supply you with plenty of inspiration, ideas, and beautiful options. Neptune will be in direct, friendly conversation with the Sun and new moon—an outstanding aspect to have when you are working on improving the stylishness of your home or other property.
You are the international travel sign, and the pandemic must have made you restless, having to stay shuttered in your home for many months. You should be able to plan a trip now as both Mars (action) and Venus (happiness) are orbiting close in arm in your ninth house of foreign people and places. Uranus in your work-a-day sector might trigger an impromptu business trip. Saturn, however, is in direct opposition to Venus and Mars, so there may be reasons you'll need to hang back and not travel—obligations for care of family members, a heavy workload, or work being done on your home, as just a few possibilities.
On the full moon July 23, you should be able to take a short, quick trip within approximately 200 miles of home. You might decide to visit a sibling or cousin, which would be a good idea. You seem to need a break, so take it in July as it will be harder to leave home in August.
Your third house, where this full moon of July 23 will fall, also rules contractual agreements. If you sign papers—and it looks like a contract will be offered to you—make sure your lawyer has gone over all the wording and made corrections on your behalf. Mercury is no longer retrograde (that ended June 22), so you do have an open road to sign now.
August will be a great month for your career—you will have a high profile in your industry, and you may meet with the press. Mars will move into your tenth house of honors, awards, and achievement on July 29, to stay until September 14. This will be your most important period for your career in 2021. Not only will you have Mars brilliantly lighting your prestigious reputation sector, Mars will also help you find the very best opportunities that can elevate your career. I love that within this July 29 to September 14 period you'll have a gorgeous new moon to light this same prestigious professional arena on September 6. That new moon that will help you in surprising ways and sprinkle you with sparkling gold dust. Your name is about to be in lights—be ready.