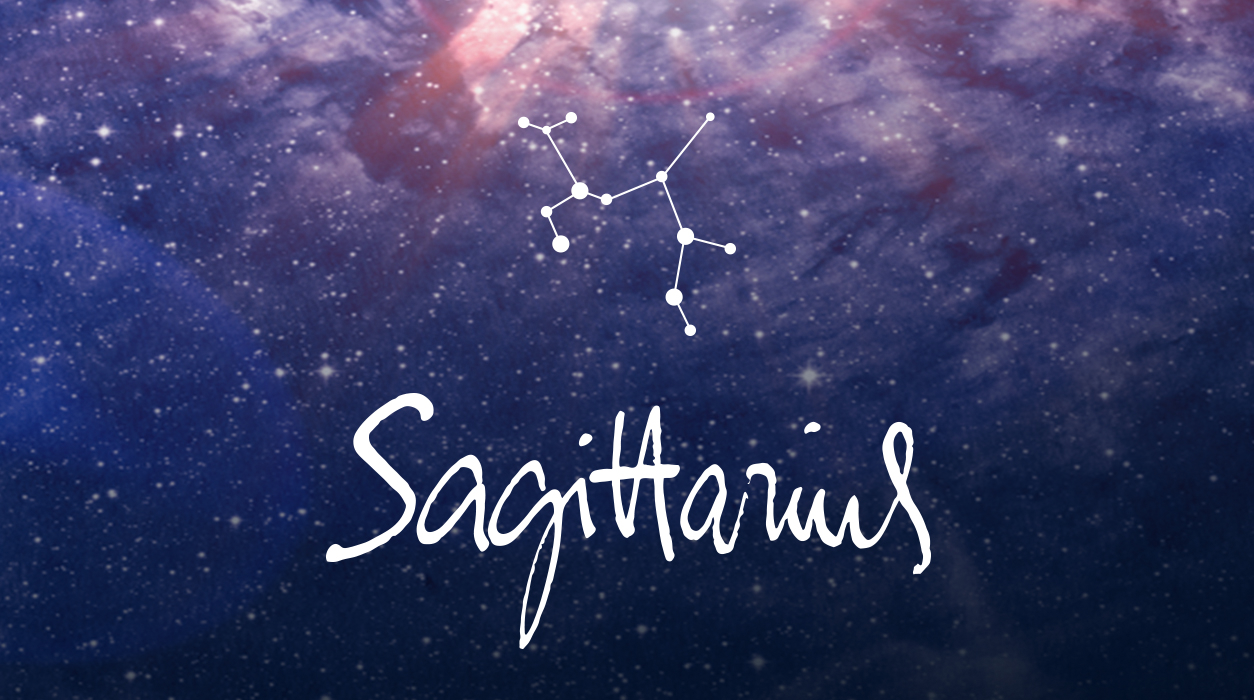 Monthly News from Susan Miller
JANUARY 2023
Dear Reader,
Happy New Year.
The day after Christmas I came down with terrible cold, so I spent the holidays inside recuperating and am now starting to feel better. I was so relived and grateful it was not COVID. Because I love to cook, I had made a big batch of chicken soup with many vegetables two months ago, and I have been living on that all week. I am so glad I have it.
I am excited to be back out at public events to speak and meet new people and reconnect with the ones I've met over the years. Unfortunately, because I've been sick, I had to cancel a few January appearances, including the special one on January 7 in Dallas, which is now rescheduled for February 18 in Dallas from 9:00 AM to 12:30 PM with a lunch afterwards. At lunch I'll be available to talk one-on-one and answer any questions you have. The topic will be the Year Ahead 2023, and I am honored to give the keynote speech
Your January Horoscope for Sagittarius
This month starts slowly, like drops of maple syrup melting over your pancakes at breakfast. That might suit you—you will have time to think about what you hope 2023 will bring. The reason this month starts slowly is that Mars and Mercury are both retrograde. While all planets retrograde, we tend to feel the backward motion of planets that orbit closest to earth—Mercury, Mars, and Venus—the most. Venus won't go retrograde until July 22 to September 3.
The good news is Mars will go direct on January 12, having been retrograde since October 30. Mars rules your romantic relationships, so if things have seemed a little "off," I feel it could be because Mars has been out of phase. You have a big bonus, though—the best part of your chart has to do with Jupiter's move to Aries, your fifth house of true love. Jupiter was in this part of your chart last year from May 10 to October 27, but then he took a little side trip back into Pisces. Now that Jupiter is back in your truelove sector (since December 20), you have a chance to find true and lasting love. You will have the benefits of Jupiter in Aries until May 16.
While you will always be able to find love, when you have Jupiter in this house of romantic happiness, it tends to be easier. Once Jupiter leaves, he will be gone for 12 years, not due to return until April 2034 to April 2035. For this reason, I feel you should circulate as much as possible now, for you would meet marriage material this year. I say that because Mars is working closely with Jupiter in your marriage house in a very friendly way and will continue to do that through March. Also this month, Venus will be in Aquarius, a perfect air sign that will make your fire-sign element of Sagittarius burn more brightly. Venus will be in Aquarius from January 2 to January 26. Stay with me—your best luck comes later in the month when things heat up perfectly. (That will be after the new moon on January 21 in Aquarius—I will explain later.)
First, let's look at the important full moon on January 6 in Cancer, when you might conclude a finance matter. Or you might gather together all your receipts and give them to your accountant so that you don't have to think about taxes anymore. If you have been keeping your checkbook on your computer, it's a cinch to get everything ready for your accountant. If you are not doing it that way, you can pay a professional bookkeeper to teach you how to do it or hire him or her to take care of it for you every month.
This full moon is beautifully aspected because Uranus will send silvery electric beams to the full moon in your eighth house and to the Sun in your second house of income. You may get a surprise bonus, or if someone owes you money and you've almost given up ever seeing that cash, it could show up at this time. There is a surprise element about this full moon that makes it especially sweet.
If you are at the end of a marriage or business and dividing assets, you may be united and satisfied with the agreement you forged with your soon-to-be ex-partner.
Romantically, you are golden. Your ruler Jupiter is currently making a once-in-12-year visit to your house of true love until May 16.
If you need surgery, the eighth house, where the full moon is appearing on January 6, could make it happen. The eighth house is not only about taxes and money you owe others and others need to pay you, but it is also tied to surgery. While health insurance is found in this house (and it is wise to check ahead of time to find out if your procedure is covered), the more important association with this house is one of transformation. In that regard, the surgeon transforms you from being ill or in pain to a place of relief and a possible cure, so if you need the surgery, have it. If it is elective, schedule it for later in the month—after Mars goes direct (January 12), and Mercury does the same (January 18). Truly, however, have surgery when it is necessary and urgent. Listen to your doctor—we cannot control everything in life. I feel that retrograde planets often give us the opportunity to go back and fix something that went wrong. I said to wait if the surgery is voluntary and elective because your thinking and expectations will be clearer toward the end of the month.
Now let's get to the January 21 new moon in Aquarius, 2 degrees, which could easily find you packing your bags for a glorious quick trip taken at some point after the lovely new moon appears. This new moon is a peach, for it will allow you to get to new surroundings which will be liberating after all the financial calculations you've been doing earlier in the month. I love this trip because it could be a highly romantic one—Jupiter in your fifth house of love and romance will reach out to the new moon and the Sun to give you a getaway of your dreams. Even a short trip would be divine and offer you a touch of pampering. (When Jupiter is involved, there's usually a bit of luxury included.)
Also, Mars, in the process of a lengthy tour of your partnership house, will send a heavenly "trine" aspect (the best you can get) to this new moon, so if you are already attached or married, this could be a dream trip for both of you. In fact, this weekend of January 21-22 is so romantic, you might be getting engaged or married.
There are other ways this new moon could work out for you. The third house (where the new moon will appear in your chart) rules not only travel but also communication and contracts. You may be giving a speech or handing in a manuscript, or you might be ready to formalize a contact. You can sign it too, for both Mars and Mercury will be going direct by the time the January 21 new moon appears. I love the link between your third house of communication and your committed partnership house, even for business. It would be a good time to make an agreement official.
There are other dates to circle on your calendar.
The first is January 24, when Jupiter—your ruler (weighted more heavily for you)—and the mighty Sun will collaborate to bring you outstanding romance, see your creativity blossom, or find time with children that will be pure joy. This would also be a time that would favor pregnancy.
The other dates are January 28 and 29, when two aspects will be in play. The first one involves the Sun and Mars, which will be in sync. This weekend would be perfect for a romantic getaway.
Also on January 29—and this is something you might feel the following day, Monday, January 30—Mercury and Uranus will work together to see to it that you get surprising, good news about your career. You could reach a breakthrough at this time. Great!
SUMMARY
Much of your personal growth that occurs this month will happen in your private life, out of public view. This is an excellent time to think about cultivating the foundations of your life before other life events come into play to steal your attention.
First on your to-do list in this bright New Year is to settle financial matters within four days of the full moon in Cancer on January 6. Uranus, the planet of all things surprising, will be at an ideal angle to this full moon. This suggests you may get an influx of cash just when you need it most to polish off the credit card you used to buy holiday gifts. Jupiter is your ruler and will reach out to Pluto in your income sector, a fantastic astrological signature and auspicious indication of impending success. Earnings should please you. If you are self-employed, you may now pick up a new, lucrative client, or if you work for others, get an impressive new position or a raise. In either case, you will likely be delighted to see a large sum of money directed into your checking account as a result. If you are starting a new job, this new moon may be the right time to ask about health insurance and other company benefits.
As you begin the year, Mercury is retrograde, a trend that started on December 29 and will end when Mercury goes direct on January 18. This will bring a leisurely start to the year, so if you have to return a gift, do it soon so that the task does not weigh on you. Make it a point, however, to put off spending on electronics now, for Mercury retrograde is not the time to invest in a new computer, smartphone, or other products. Also avoid signing a contract or launching (or entering) a new venture if possible.
Not only has Mercury been retrograde (and going direct on January 18), but Mars has been retrograding, too. In Mars' case, the Red Planet went into a slowdown on October 30 but will turn to direct on January 12. When it comes to retrograde planets, there is one rule to keep in mind: The planets that orbit closest to earth (Mercury, Venus, and Mars) are the only ones you would noticeably feel when in retrograde. However, as a Sagittarius, you would feel the retrograde of Jupiter too, because Jupiter is your ruler. Venus will not retrograde until July 22 to September 3. After Mars goes direct, we all will have two years before he will retrograde again.
As a Sagittarian, you are happiest when you are packing your suitcase and setting out on a trip, and if an overseas trip isn't in the cards, you will make do with a short one. You may get your wish this month for your third house of short-distant travel (Aquarius) is being lit not only by the new moon on January 21, but the Sun, Saturn, and Venus are all in Aquarius, a sign that blends perfectly with your Sagittarian Sun. You may be visiting your sister, brother, or cousin, or traveling to revisit a childhood location you once loved and have not returned to in many years. It's also very possible you will be traveling to have a face-to-face business meeting with a client. This is a superb new moon, so expect to make a lot of progress. If you're pitching an idea for an order, you are about to get approvals.
Romantically, you are golden. Your ruler Jupiter is currently making a once-in-12-year visit to your house of true love. Jupiter will remain in this part of your chart until May 16, so you have time to meet your one truelove. This month you could meet someone new on a short trip or simply while doing errands around your neighborhood. It is also possible that love may come through an introduction made by your sibling or cousin.
If you are attached, your outlook is still strong and robust. You have hosted Mars in your partnership sector since August 20, and you seem very focused on your fiancé or mate, for this person is making the headlines in your life. It's possible your spouse or steady sweetheart is taking on a new job or starting a business.
If you have a sweetheart and are engaged, you may be planning your wedding. A number of obstacles may have come up this past October, November, and December, but those should start to melt away in the weeks after Mars goes direct on January 12. Mercury rules your partner, so Mercury's turning direct should help speed things up too after January 18.
Things are all moving in a better direction, dear Sagittarius. You will like the change.