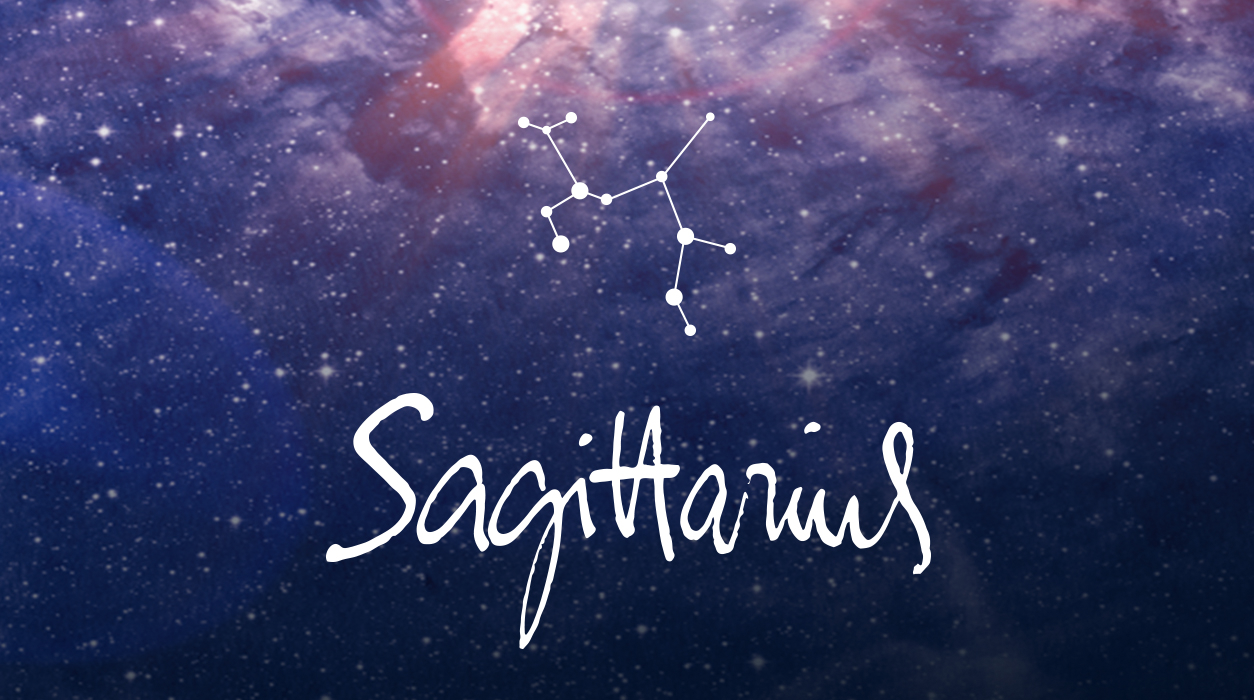 Monthly News from Susan Miller
January 2022
Dear Reader,
Happy New Year! This will be a much better year than 2020 and its twin, 2021. You have so much to look forward to this year! Jupiter, the giver of gifts and luck, just entered Pisces a few days ago on December 29. Jupiter will stay in Pisces until May 10, giving all the water signs and the earth signs reason to cheer.
After May 10, Jupiter will enter Aries, to stay until October 27, and then retreat back to Pisces for a second shot at luck, until December 20, 2022. After December 20, Jupiter will be back to Aries, to stay until May 2023! This will give Aries, Leo, Sagittarius, Gemini, Libra, and Aquarius amazing good fortune. As you see EVERYONE has reason to be excited about the New Year. Everyone will be receiving chocolates from Jupiter.
Your January Horoscope for Sagittarius
You will start the year full of vim and vigor and be ready to launch actions that will create a productive year. Mars will start out by being in Sagittarius, and having Mars in your own sign is a wonderful privilege that only happens every two years for a six-week period. Mars first entered you sign last month on December 13 and will stay until January 24.
Mars' position in your sign will give you optimism, courage, and drive. This is a powerful trend that represents an important personal two-year cycle that is just starting up now. The best part is, you can direct Mars' energy in any direction, on any goal, that you please. VIPs will be open to hearing about your ideas, and because you will be so persuasive, many of the VIPs will want to encourage you and will be inclined to approve the ideas you propose. You won't take "no" for an answer, and your confidence will be quite magnetic.
New ventures that are started when Mars is in your sign have a far better chance of success than those initiated at other times. While not every venture will work out, most will, simply because you will be fiercely determined to succeed. You will be willing to do the hard work of preparation before you make your presentation or have an interview, and having finished your homework, you will be able to answer any questions that come up.
Sagittarius is an optimistic sign, always seeing the bright side of things, and that loveable quality in you will now be noticeable and quite endearing this month. In love, you will have special charisma, for it's known Mars in Sagittarius will make you more attractive.
There will be things happening in the sky on the sidelines that will require you to be patient. Both Venus and Mercury will be retrograde in January, and the planets that orbit closest to Earth—Mercury, Venus, and Mars—are the ones we feel the most when retrograde. (Thankfully, Mars will not be retrograde but will in the fourth quarter of 2022.) Venus went retrograde on December 19 and will go direct on January 29.
Venus is the natural ruler of your work-a-day assignment sector, so that's where delays will tend to crop up. You will need to be flexible, and fortunately, you are a mutable sign (along with Gemini, Virgo, and Pisces) known to always be quick to suggest a Plan B when Plan A isn't working. Venus rules your sixth house of projects, but Venus is currently traveling in Capricorn, your solar second house of earned income. Venus has always had ties to profits and money, so in this case, you may have to wait to be paid for one or two jobs you finished and billed the client for, but the money should arrive by month's end.
There are other considerations to keep in mind when Venus is retrograde that I wrote about in detail last month in your December forecast. Venus rules beauty, luxury, fun, and love, but when resting in retrograde, Venus withholds her powers. For that reason, hold off on taking expensive steps to improve your appearance, such as to have Botox, fillers from your dermatologist, or veneers for your teeth from your dentist. Don't spend on luxury skin cream routines just yet—do that in February. It would be a bad idea to cut your hair short if it is long or to change the color completely. You can have trims and touch-ups, but avoid radical changes.
You start January with Mars in Sagittarius—it's always an advantage to have Mars in your sign, for Mars will give you the floor and the microphone. Currently, you are in charge. You will notice that the people who matter to your future will be interested in hearing all you have to say and will be ready to entertain your ideas.
If you plan to give a party, put that off too, and that includes charity benefits for the donations are likely to come in lower than expected. If you are single and hoping to find new love, this would not be the best month to have a fateful first meeting. Venus rules love and affection, but if you start your new relationship when Venus is retrograde, affection between you may turn out to be capped at a low level for the term of the relationship. Wait to meet that new person your best friends want to introduce you to, and you will be glad you waited. Venus only retrogrades every 18 months, so once you reach January 29, you will be free and clear.
Venus' little brother Mercury is being a copycat, and his retrograde will overlap with that of Venus. Mercury will be out of phase from January 14 to February 3.
Mercury will be in the digital sign of Aquarius when it retrogrades, so you might have problems with your computer. Make sure your malware protection is up to date. Mercury will be in your communication sector, so when you reply to a group email, make sure you are replying only to the appropriate people before you hit "send." Also, don't leave a sensitive document in the copy machine, for if you do, in a moment's flash, the entire department will know its contents. Before you hand in a document, do spell check—don't skip that step.
Of course, Mercury in retrograde is not the time to buy electronic items (including a car) because you may later feel you bought the wrong model or in other ways will find you won't enjoy the item you purchased. Don't sign a contract this month either because later, you may feel you agreed to certain points that you should have changed or negotiated. If you feel you would miss out on the opportunity if you don't sign, then you may have to do so. In that case, I will insist that you hire a lawyer to look at the contract before you sign. With Mercury retrograde, you can't afford to skip that step. As my mother used to repeat (a famous axiom): Act in haste, repent at leisure.
Now let's get to the glorious new moon of January 2 in Capricorn at 12 degrees. A new moon is not only important for a day but for weeks ahead. Imagine the heavy doors of a castle opening wide to let you in to take advantage of certain opportunities that you will encounter on that road to the castle in the weeks and months to come. This new moon is very special because Uranus, the planet of surprise, will send a direct, sparkling beam to that new moon, so you are likely to see a sum of unexpected money within the two weeks that follow January 2. When it comes, it will seem to come out of the blue. The chance to make money will likely be tied to an assignment that suddenly comes up.
I know I mentioned earlier that one or two of your clients will be slow to pay you, but that won't interfere with this special new moon that appears to be on a mission to improve your cash flow. This new moon will be accompanied by her loving partner, the Sun, as well as Venus and Pluto. Uranus' signal to the moon suggests that if you don't get the opportunity to work on a special assignment, the money will perhaps be given as a year-end bonus, a court settlement, or an insurance payout for a claim you made. You may hear that you have been approved for a large mortgage, home improvement loan, line of credit, or venture capital for your new business. You may even win a contest or win money as a contestant on a TV game show.
You have a good chance of being given a raise, so by all means, you should ask for one. This is the best time of the year to do so. You will have time to get your list of accomplishments and contributions to the company ready for your meeting. There is also some indication that you will need to make a spontaneous trip overseas or suddenly have a chance to work with a client, who is based at a distance from your home, over Zoom.
You will finish up your concentration on money at the full moon January 17 in Cancer at 28 degrees. This full moon will light your eighth house of other people's money, so there's a good chance you will get an influx of cash. This is also the same house that rules taxes, so you might get a refund, or you may simply be determined to get all your records together and sent over to your accountant to file your taxes.
I am so happy to report that Uranus will send Venus a shimmering vibration at this full moon, so watch for money to come in between January 15 and January 22. This suggests that you will hear of an unexpected way to make money or receive a wire or check that makes you happy. All month, your dominant theme will be money!
On a related topic, you are going to be very fortunate with real estate this year, something you will see vividly next month and even more so in early March, part of the reason you may be doing so much money management and possibly need to look over a contract. This month could start your plans to purchase, rent, renovate, sell, or redecorate a certain property. You've not seen outstanding cosmic support like you have now for these types of actions in over a decade.
Jupiter, the giver of gifts and luck, is now in Pisces and responsible for this outstanding outlook. The great benefic planet Jupiter did give you a small preview of his visit, May 13 to July 28, 2021, with the strongest period between May 13 and June 20—after that Jupiter started to retrograde and was weaker.
To see what happened then, have a look though your emails and photographs. Did something exciting happen regarding your home or family during that period? If so, you will have more good fortune in that same area of your life. No matter if nothing happened, the coming weeks, until May 10, will be stronger for you. If you aren't interested in improving your home or other property, you may be concentrating on helping an elderly parent in a significant way. If so, you will find great options now and in the weeks to come—the best period that you will have. Late February and early March will be pivotal to your progress.
You are due for an exciting year, one that will be nothing like 2020 or 2021. The new moon that arrives right as next month begins, February 1 in Aquarius, 12 degrees, will stimulate your third house of communication, an area where you spent a lot of time working on a project in 2021. Love shines in February—wait till you see what a glorious Valentine's Day is due!
SUMMARY
Life is sweeter than usual for you. You start January with Mars in Sagittarius—it's always an advantage to have Mars in your sign, for Mars will give you the floor and the microphone. Currently, you are in charge. You will notice that the people who matter to your future will be interested in hearing all you have to say and will be ready to entertain your ideas. In fact, while Mars is in your sign, you will more easily get the approvals and financial support that you need to lift your dream off the ground. You will have Mars in your sign until January 24, plenty of time to get started on grasping your prize, no matter what you choose that to be.
The full moon in Cancer on January 17 will also bring financial news. If you are artistic, this full moon may bring payment for a creative job you've done, or will soon begin, for Neptune, planet of the arts, will be very supportive.
There are more reasons for you to be optimistic about January. The new moon will arrive on January 2 in your second house of earned income, and chances are you are about to see a surprise windfall or increase in salary. That's because Uranus, planet of all things unexpected, will send a perfect beam to this new moon in your financial sector from his place in your work-a-day sector. If you are self-employed, you may get a large order, so be ready.
You seem to be entering a high-spending phase from January 24 to March 6, so thankfully, it will not last too long. You may have previous obligations to pay, such as holiday gifts on your credit card or student loans. Instead, it may be that you are going through a lifestyle change, such as getting married or planning to buy a house. Or you may be getting ready to welcome a baby—lifestyle changes are always expensive, but always worth the cost.
You can save money this month by being careful to avoid buying luxury items. Venus will be retrograde, a trend she started on December 19 and that will continue until January 29. Venus rules beauty and elegance, so it is not a time to buy precious gems (like diamonds or emeralds for example), nor is it the right time to give an expensive party or schedule a fundraising charity benefit.
Don't make radical changes to your appearance either. Hold off on Botox, fillers, veneers on your teeth, or having your hair done in a completely new style, or to go from blonde to brunette—these are some examples to get you thinking.
It's also not an ideal time to date new people as Venus rules the spark of new love, and when she's retrograde, she tends to withhold her greatest expression of affection. Finally, don't launch a new venture during this time, especially if the product or service you are placing on the market is directed toward women (Venus is essentially feminine in nature). Venus goes retrograde every 18 months for about 40 days (this time Venus will be retrograde for 42 days, a full six weeks).
At the same time, Venus' brother Mercury, the planet ruling communication and contractual agreements, will also be retrograde, from January 14 to February 3, a period of three and a half weeks, a trend that happens every 12 weeks, roughly four times a year. You will soon find that getting answers and approvals to your ideas at work will take longer than usual, so go with the mood of the month, and take things slow and easy. Don't press against delays—everyone will be feeling the same languid tempo.
These retrogrades mean that January will have a slow start, which might be fine with you, for you will have more time to spend on your private life and to continue the light and happy holiday spirit that infused you in December, keeping it alive in you over the weeks ahead.