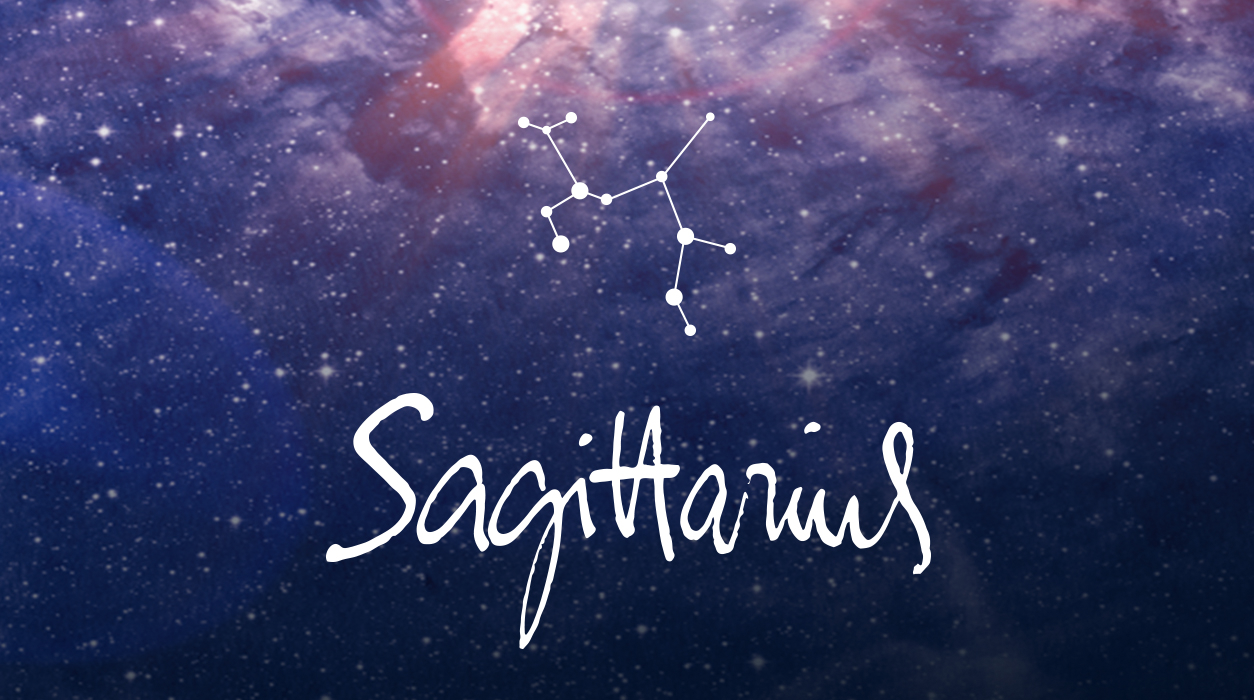 A Note from Susan Miller
JANUARY 2021
Dear Reader,
Often when we start a new year, the outer planets stay in their same positions, so the look and feel of the coming year stays fairly the same. That does not happen in 2021! Jupiter and Saturn decided to both enter Aquarius two days apart last month, to make lengthy stays. Gradually, other planets will migrate away from Capricorn and into Aquarius—something you will see in February—and offer a lighter, breezier influence than what we have been used to.
The eclipses have moved away from Capricorn and Cancer too, into more mutable, flexible, and adaptable Gemini and Sagittarius. We will have three eclipse in those signs in 2021, and the start of in a new series, Taurus and Scorpio, when one arrives in Taurus this year. In 2020, we had a remarkable six eclipses (actually seven, if you count the December 25, 2019, eclipse that appeared one week before 2020), which means that the universe was asking us to make many sudden adjustments.
Your Horoscope by Susan Miller
The New Year will have a very different look and feel than the one in your rear view mirror, and you are ready for a complete refresh. One of the biggest changes is the move of Mars out of Aries, where Mars spent six months, since June 27, in your fifth house of love. Mars usually spends six to eight weeks in a sign, not six months. Mars will now move to your sixth house of work, which covers your methods, staff, nature of the assignments, and tools you use to get your assignment done. Mars will highlight this area from January 6 to March 3.
Hosting Mars in Aries was in many ways good for you, whether you have Sagittarius as your Sun sign or rising sign, because Aries is a fire sign, as is Sagittarius. Yet Mars is also known to get rambunctious. You or the person you have been dating may now see the areas where you don't get along. You may realize you are not making any progress on topics that you talk about over and over, and I call those circular conversations. Both of you go 'round and 'round but without any hope of ever getting to a new solution. Once you can predict the answer your partner will give you, word for word, it marks the beginning of the end of the relationship. If you know what your partner is going to say, there is no reason to bring up the topic again. Once communication ends, the hope of a resolution to the relationship blockage ends, too.
For other Sagittarians, you found your relationship comfortable and reassuring in light of a frightening pandemic outside your door. Seeing a partner in good times and bad can lead to deepening love, especially if you found your partner was the steady rock in a storm.
Maybe neither of these situations apply to you. To those who are single and not dating, the frustration of the pandemic was settling in. "Will I ever get a chance to meet my one truelove?" so many asked. You will, dear Sagittarius. You have Mars in your fifth house of true love until January 6, and Venus will be in Sagittarius until January 8. If a friend wants to make an introduction, the best time will be in the first week of January.
Other Sagittarians who were trying hard to have a baby may have gone through a long series of nearly endless procedures. Some readers may have been successful, but if you were disappointed, do your research, and if you feel ready, get a second opinion. Sometimes a different doctor can unlock the problem fairly quickly when the first one could not.
Mars went retrograde for a very long time, September 9 to November 13, so that didn't help your love life, or your efforts to conceive. There were exceptions—and I hope you were one. I cannot see all that is in your chart, and you may have had some helpful natal planets that made a breakthrough possible. If not, keep trying.
Mars in Taurus will travel with Uranus in Taurus this month. That means all your surprises will come from your sixth house, ruling work-a-day assignments and health matters. With Mars, the ruler of your fifth house of love, but moving through your sixth house of work, you are most likely to meet someone new through your work, at least in the coming two months.
You will have fun in 2021 building a project and then letting others know about it through advertising and publicity (both related to the communication arts). You will be in your element, dear Sagittarius!
The sixth house also rules the preventative measures you take to get and stay healthy. Mars will link to Uranus, planet of new technology and research, indicting to me that a new medical breakthrough or technique could help. It is worth investigating.
Your everyday life will start to become quite busy. That could be at the office or other workplace, at home if you work from home, or even if you are not part of the workforce. For most Sagittarians, an influx of work will start to come to their desk from January 6 onward, and it will be work that has to be handled in a timely manner. Taurus, the sign Mars will be in from January 6 to March 3, is a financial sign, so you may be doing a lot more analysis of data and appropriation of funds than you usually do. The more objective, rational, and practical you can be during this phase, the more successful you will be.
Now, let's turn to another topic. Money has been on your mind quite a bit lately. Late last month, on December 29, you had a full moon in Cancer, 9 degrees. It lit your eighth house of other people's money, so you may have been reviewing all the people and companies you owe, from credit cards to rent or mortgage, to taxes, tuition, and phone and Internet provider. You seemed determined in the last days of December to make as clean a sweep as possible to take care of your bills. Uranus was in ideal angle to that full moon, so you may have received a windfall that allowed you to pay more bills than you anticipated, and even pay down some debt.
If now, in January, you feel a lot of money left your account, it's time to look for new ways to find a pipeline of cash. The new moon in Capricorn at 23 degrees will make finding more income possible, and that new moon will arrive January 12.
It is clear the money will come from an unexpected assignment that comes up. It looks like there will be some negotiation, but you will be very happy because this assignment is likely one you had not seen coming. If you work for a company, then you will have a chance to do work on the side (as long as it does not compete with your company, of course), such as projects you can work on over weekends that will bring in more cash.
Venus and Saturn will both be playing a role here at the January 12 new moon. Venus will receive a scintillating golden beam from Uranus, planet of all things unexpected. Venus is in your house of income, so a surprise new client or source of income could show up as soon as January 9, or in the days leading up to the new moon, January 12. After a new moon appears, you have weeks to take advantage of it—think of a new moon as an opening portal of opportunity.
Saturn rules Capricorn, the sign of the new moon, so we have to look at what Saturn is doing. Saturn and Jupiter are both in your third house of communication, so you may start a podcast series or begin work on a new app. You may be writing for a website or introducing your book as an e-book. With Saturn and Jupiter in Aquarius, and many more planets due to migrate into your third house next month (there will be six out of ten heavenly bodies in futuristic Aquarius), it looks like you will be firmly planted in the innovative digital world.
If you are a scientist, researcher, or technician who works in a lab or on an advanced device like a CAT-Scan, MRI, or newer high-tech machines I have not heard about yet, you, too, are in the right area to do exceptionally well. Of course, this trend includes rocket science and space exploration, which is exciting for the rest of us if you contribute in the realm of discovery and innovation. CRISPR (new gene technology) and IBM's Watson computer also fall in this category that will bring us into the next era. If you write code or are a developer, you will be very busy this year and happy as a puppy in clover, for you will be in demand.
I have to describe something here, as all month the planets will be speaking in riddles. While Venus and Uranus will deliver happy, sudden news about work and earnings, Saturn and Jupiter in Aquarius will not get along with Uranus and Mars in Taurus. (Mars will be traveling side by side Uranus.) This tells me you need to listen carefully to what you are expected to do on this assignment and perhaps change a few structural elements. The squares of Uranus and Mars to Saturn and Jupiter suggest some sort of re-thinking will be needed, so don't rush into the assignment until you've thoroughly discussed with your higher-ups what is to be done.
If you are heading a team situation, you have to get every member of the team on the same page. As you see, the same rules apply whether you are the leader or part of a team.
Guard against a flood or leak in your house—if you are not sure your sink or other bath/kitchen pipes are working well, have a plumber take a look. Neptune is in your home sector (fourth house) now, and in the coming years (it started when Neptune went into Pisces in February 2012) will be in hard angle to the nodes, a mathematical point in the sky, so suffice to say, you could have water-related problems. That not only means flooding, but also mold, drinking water problems, lack of water or tainted water, or problems with ice on your property.
I once had a water problem, and it came out of the blue. There was no flood in my apartment, but when the maintenance manager rang my bell at 11:30 PM with his team members, he said the apartment below mine was having terrible problems and it was emanating from my apartment. He came with big flashlights and shined it into my first bathroom, then the second one. (I told them to turn on the light—this is not TV and not the CSI Crime Lab.) They couldn't believe everything was completely dry. They asked when I took a shower—I answered, this morning. They shook their heads. This was a mystery. How could water be coming from my apartment?
The maintenance men came back in the morning at 9 AM and had a former Navy Seal maintenance man with them punch in my wall—bingo, there was the damaged pipe with a round hole the size of a nickel, probably having started small but gradually become bigger in time, unbeknownst to me. They put in a new pipe immediately and presto! Problem solved. I live in a high-rise, and it's required for each tenant to leave a house key with the landlord, which they keep in a secure safe, so that in case of an emergency, they can get in.
So, if you have to drive over to see your mother, or leave home for any reason, be sure someone can get into your house or apartment with a key in an emergency. Watery Neptune is in Pisces these days (a sign Neptune is strong when touring), having entered your fourth house of home in February 2012, and will remain in Pisces until January 2026. It's worth making preparations now. If you are buying a house, ask a lot of questions about water.
Now let's look at an important full moon due near month's end, January 28. This full moon will be in Leo, 9 degrees, and light your ninth house. This is an intellectual part of the chart that also emphasizes communication. It is the part of the chart where we take in information, such in college or graduate school, and then later, share that information, such as through publishing a book or being interviewed in the press, as some examples. (High school is not part of the ninth house—that's third house. When we get to the ninth house, we're into specialized education to earn a degree and a specialty in your chosen field.)
The ninth house also broadens the mind. It rules foreign people and places, overseas travel (which right now is out of the question), and also work you might do with companies abroad from your base, over Zoom and email. Legal matters are deliberated and decided in the ninth house, too. One of these areas is lighting up for you and coming to a conclusion. (You might have two of these areas.) No doubt about it, a matter is coming to a conclusion.
A full moon in Leo puts the Sun, which is in Aquarius, your third house, in the lead, and here is where the story gets exciting. Your third house of communication rules apps, podcasts, a book or screenplay manuscript you might be finishing, your new customer support team or new fulfillment house you signed, along with your social media, publicity, and advertising campaigns as some examples. This same house also rules your sister, brother, and cousin. This is where the Sun is found and will conjunct Jupiter, the giver of gifts and luck, on the same day, January 28.
This does not always happen. In 2020, Jupiter and the Sun did not meet (conjoin)—it came in late 2019, on December 27. This is a day of generosity, of thinking big, and for being in line for some outstanding luck. (Don't go gambling—that is not what this is all about.)
When the Sun and Jupiter conjoin—this time in Aquarius—it produces the Luckiest Day of the Year, and as said, it will happen on the same day as the full moon in Leo. Jupiter is your ruling planet, so this day has special significance to you. This area of your chart is where the action will be throughout 2021—communications—and where your greatest personal growth will lie. More planets will join Saturn, Jupiter, and the Sun in February, namely, the next new moon (February 11), Venus, and Mercury. That makes six out of ten heavenly bodies in Aquarius next month, so by then you'll be positively obsessed with the communications project you are thinking about. You will like all those planets in Aquarius too, because Aquarius is an air sign that only makes your fire element more brilliant.
You need to get as much done in January as possible, for by January 30, Mercury will go retrograde until February 20. As long as you start your project in early-to-mid January, you will be fine in February. Next month, you will reach the part of the project when you'll start to look for bugs or design flaws and fix them. Nothing to worry about—planets in Aquarius will support you!
I believe you will have fun in 2021 building the project and then letting others know about it through advertising and publicity (both related to the communication arts). You will be in your element, dear Sagittarius!
SUMMARY
Lately, you have been thinking quite a bit about your financial situation. It looks as though you've been doing savvy year-end tax planning, paying attention to business news, and talking with your financial advisor about your investment options. You seem to have been paying bills so that you could start the year fresh. This all comes thanks to the full moon in Cancer at the end of last month on December 29.
Your emphasis on how you earn, save, spend, loan, and invest money will intensify by the new moon of January 12. This new moon will light your second house of personal finances and set you off on a new, solid productive path. The Sun and new moon will appear in your second house, along with Pluto and Venus already there, underscoring your determination to manage money more skillfully and to cut out waste.
Mars will move out of your romantic house on January 6, having been camped in your fifth house of true love for six months. During that time, you were intensely interested in finding love, or if you are dating seriously, you may have seen a lot of your partner. Your feelings may have waffled, ranging from having intense admiration for your partner to later wondering what you saw in this person.
Mars can add too much aggression to the house it visits at times. If you felt you had more than the usual number of disagreements with your partner, that was due to Mars' unusually long visit to your fifth house, a trend that stared June 27. The reason for Mars' long visit to this house (which usually is only six weeks) was that Mars retrograded, which extended from September 9 to November 13, and if you had a problem with your partner, the retrograde made it even harder to fix.
The pandemic may have played into your feelings, too. If you lived together, suddenly so much time together may have been hard to take. If you both have children, and the children live with you (at least part of the time), it only multiplied the difficulties for you had many personalities with each member of the family. At times you may have had dreams of running away to a paradise island—alone!
Now that Mars will enter Taurus, your attention will change and focus more on your work. Business will be brisk, so you will need to spend longer hours on your projects. It seems you may be able to get new computer equipment and hire another staff member to handle the new business. Your love life, however, will become manageable now, and one key element might be that you will have more money flowing in, and tight finances are often a source of tension between couples.
If you are in sales or marketing or head up your company as CEO, you are likely to be thrilled with the consumer demand for your goods or services. This will be true whether you are self-employed or work for others. Your emotional life has been of central interest, but from now until Mars leaves Taurus on March 3, getting projects done will take center stage for you.
The full moon of January 28 will be interesting and complex. It will fall in your third house of communication and contractual matters, so you may be doing more negotiations with clients than normal. Something is coming to closure or culmination at this time, and it looks like a lucrative agreement because the full moon will appear just when the Sun conjoins Jupiter—a classic aspect that I call the Luckiest Day of the Year. The full moon will be in Leo, a sign friendly to Sagittarius, but with Saturn in direct opposition, it appears you will feel under pressure to resolve some of the obstacles in the negotiation as you proceed in actualizing the project.
You seem to be of two minds about this matter, so on January 28, it may boil down to the stringent strings attached to the deal—responsibilities you will be expected to accept—but that you want to resist for they may seem too strenuous. On the other hand, the money offered will be generous.
At the time, Mars, the high-energy, aggressive planet, will be conjunct Uranus, planet of rebellion and unpredictability. This aspect is the equivalent of putting a match to gasoline. Be careful not to let talks get overly heated, for you may blow the opportunity before you get down to the finish of the negotiation. It does look like this would be a deal worth taking if you can get concessions or a few softer terms.
Certain industries will be fortunate for you: international relationships with foreign people and places, the media (especially in the digital realm), academia (as professor or student), and areas of legal advice. Use this list in any way it might help you untangle the core of this situation.
Love won't be as important to you this month as it had been in the second half of 2020, and you may have had a very memorable episode on the November 30 eclipse when an engagement—or a breakup—occurred. The universe is in a hurry to see progress and sends an eclipse to accomplish that. That eclipse, plus the ones coming in May and June 2021, will ask you whether you are ready to make a commitment. The last eclipse that occurred on December 14 came by as a solar new moon eclipse in Sagittarius, which may have opened a brand new path for you. If your birthday falls near either of these two dates (November 30 or December 14), you likely noticed some important news come up.
If not much occurred on those eclipses, the coming eclipses in Sagittarius and its opposite sign of Gemini due in May and June could bring news. These eclipses will ask you to decide—is this relationship real and long lasting? It's time to find out. If it is, move forward and get engaged. If already wed, make new plans for the future. If you were to feel these eclipses in business, you may want to sign an agent, manager, publicist, or other expert, then produce official papers. Eclipses bring events we long remember.