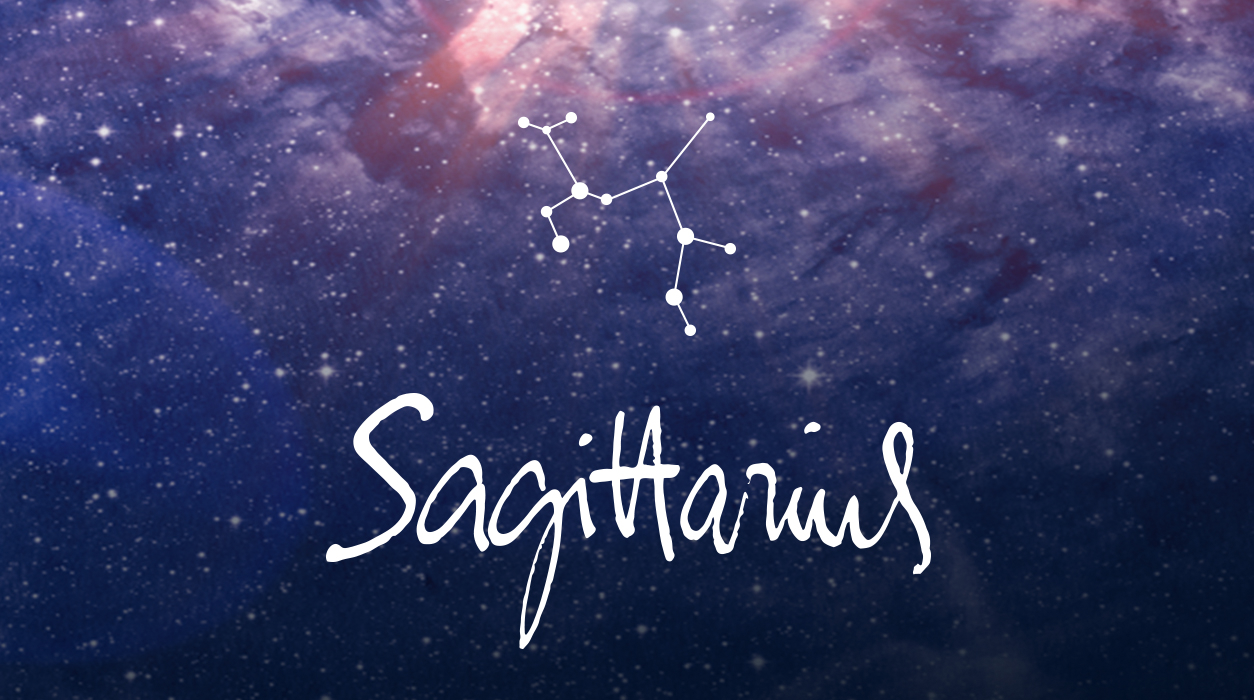 Your Horoscope by Susan Miller
Last year, 2020, you worked hard to find sources of income, and it looks like you were successful, as you may have pivoted to follow a different, but somewhat related, career path from before the pandemic. I cannot see all that is going on in your unique, individual chart, but from where I sit, you did have opportunity. If you feel you didn't do so well financially, you will have more chances to do so this year, possibly as soon as by the end of this month.
Mars entered your sixth house of work projects on January 6 and remained close in orbit to Uranus throughout last month. This could have given you an uneven flow of work—a lot of work all at once, then nothing, then a lot, all within the space of a week or two. If you are self-employed, new projects have been bubbling up for you, and you've been in demand and apparently working hard. If you work for others and interact with clients, at least one client has needed you to handle a lot of details related to orders, and there was plenty to do. The pressure to perform at work will lift noticeably by March.
If you are not currently in the work force, you can find temporary or permanent full-time or part-time work that is similar to work you did previously. Focus on people you worked with in the past, a person who trusts you, enjoys working with you, and has an idea of how you can work together now. If you want to generate more sales for your company, go back to your list of clients who have always supported you and who would love to hear from you. It's always a good time to say thank you. Send out an email blast and also a campaign by paper, through postal mail. Start to advertise and do lots of publicity and social media, all ruled by your third house of communication. Let the world know what you have been doing lately!
As a Sagittarian you are known to be linked to the publishing and broadcasting industries. Your sign is known to be the most talented storyteller of the zodiac, so if you have an idea for a novel or screenplay, now is the time to begin. In fact, if you had already started a project some time ago but had to put it aside for any reason, dust it off now and finish it. Your sign is categorized as "mutable," which means flexible. When the chips are down, you have the ability to turn on a dime when necessary and go in a new direction, a major asset now when everyone's lives have changed in the blink of an eye during the pandemic.
Your sign is the international travel sign and known to create work that has worldwide application. Always think "global" not "local." You will see later in my report for you here that a crowd of planets is headed to Aquarius, an air sign that blends beautifully with your fire-sign Sun of Sagittarius.
Whether you are currently seeking full-time or part-time work, or are in sales, with Mars in your sixth house, I feel you can more easily generate interest in your talents.
Are you in sales? I once read in Success magazine that everyone in every company is in sales in one way or another. It starts with the switchboard operator or receptionist—the first contact with your company—and from there it goes through the hierarchy to mid-level managers and straight up to the CEO. The die is cast with that first impression and doesn't change much once set in the client's mind. That's how vital that first person's attitude and helpfulness is to your company. If people call and sit through the opening recording, and it then says to leave a message in the general mailbox and someone will call you back in 72 hours, ugh—your company is at a disadvantage. Competition is about to heat up next month in March—be ready!
The full moon February 27 will bring a career matter to grand fullness and earn you plenty of applause.
Mercury, the planet of communication, contractual agreements, and shipping and deliveries started to retrograde in Aquarius on January 30 and will stay retrograde until February 20. This is why people from your past will be luckiest for you. Being that Mercury continues to act wonky for at least a week after he goes direct, try to sign new agreements and begin your new ventures in March. We can't always control events to our liking, and sometimes we have to sign papers or risk losing the opportunity. Realize, for example, if you sign a lease, you won't be in that apartment very long, or if you sign a deal with a client, that agreement will have to be adjusted eventually. Sometimes you will have to act sooner than you want to, so in that case, monitor the situation and see what happens. Never skip the services of a lawyer in these circumstances.
Also, put off buying electronics or machines, which are covered by Mercury, in February. That means not buying or leasing an automobile in February and not buying your new computer, smart phone, television, kitchen appliances, vacuum cleaner, or any other product in these categories.
Now let's talk about other events going on in your life this month.
You had an outstanding full moon to hear good news on January 28 last month in Leo, 9 degrees. Something was culminating in a highly favorable way for you, especially in one of these areas: publishing, broadcasting, podcasting, app or software development, media publicity, legal matters, international business relationships/trade, or in academia as a student, teacher, or professor.
In addition to this being such a good full moon for you, it was also the Luckiest Day of the Year, when Jupiter, your ruler, was aligned perfectly with the Sun, a rare event. The last time this happened, in a different sign, was December 27, 2019. You should have received good news on January 28, and if not, you will still have the first few days of February to hear news. All full moons have a plus, and minus, of five days from their appearance, so you still have time to hear exciting news if you didn't hear anything on or near January 28.
The Sagittarians that were most likely to feel the January 28 full moon benefits were those with a birthday that fell within five days of November 30, or if you have Sagittarius rising 9 degrees or your natal moon in that position, plus or minus four degrees, you were included in the pretty fireworks set off by that full moon as well.
The big event of the month is the new moon February 11 in Aquarius, 23 degrees, which will appear in your third house of communication. The glamourous silvery new moon will always arrive with her partner, the Sun, and this time they will arrive with their welcoming entourage—Venus, Mercury, Jupiter, and Saturn, making six heavenly bodies all in Aquarius, filling one tiny slice of the horoscope.
That is so much energy in your communication house. In fact, according the NASA's Jet Propulsion Lab, the maximum number of celestial bodies we can ever have in our lifetime as we go forward is six, and that's what we have now. The fact that Jupiter is included is great news, for not only is Jupiter the giver of gifts and luck, Jupiter is your ruler, so Jupiter is weighted more heavily in your favor this month. Saturn's presence suggests that you are serious about grasping your goals and willing to work hard and sacrifice other things in life to get to where you need to be. Jupiter and Mercury will be conjoined—Mercury rules your reputation and your evolving rise upward in your industry. You have all you need to make a success, so roll up your sleeves, dear Sagittarius.
A new moon is not only influential for a day but instead a new moon opens a portal of energy that lasts for at least six months, and often longer, as much as a year. This bodes well for a new venture you seem to be involved in or ready to start soon.
Your third house, activated by this new moon, is especially linked to speaking, writing, editing, translation, coding, and research, and covers such occupations as journalism, creative writing, publicity, social media, advertising, teaching and continuing education, film making, and photography (which literally means "writing with light"), and is especially linked to documentary photography. (Creative, artistic photography would be ruled by a different area of the chart, the fifth house.)
This flurry of planetary energy in Aquarius suggest that the project you are focused on will be brand new, as Aquarius rules all newly invented forms of doing things and also things very little understood, such as black holes, dark matter, and so forth. Aquarius rules all high-tech electronics, digital communication, telecommunications, satellites, exploration of space, app development, podcasts, social media, e-books, innovative methods for children's and adult's remote learning, and for products that don't yet exist but may start development this year. The third house also rules shipping, the postal service, logistics, and the transport industry, so you may be working in that arena.
Alternatively, Aquarius, your third house with the new moon and so many planets right now, covers charities, not-for-profit organizations, community and humanitarian activities to build awareness, funding and direct help for those who suffer or to find ways to create a fairer balance of underrepresented groups in society. You might work with a charity to help people, such as to reduce childhood hunger, or to improve a condition, such as to protect of endangered species or the disappearing rain forest. You might develop an app or podcast to help your effort, as one example, or do virtual events. Indeed, your success seems to be in scientific research and discovery, digital communication, medical research, or high tech and also in humanitarian, philanthropic work. This will be your greatest areas of gain.
All Sagittarius will have something to cheer about after the new moon February 11 begins to spin her magic in the days and weeks to come. If your birthday falls on December 14, plus or minus four days, you will be in a position to reap the biggest benefits from this new moon. The same is true if you have Sagittarius rising or your natal moon in Sagittarius at 23 degrees, in both cases, plus or minus four degrees. Look to see if you have any natal planets in Aries, Leo, Sagittarius, Gemini, Libra, or Aquarius, within five degrees of 23 degrees. If so, you will find that planet is very instrumental in your success this month.
The third house also rules siblings and cousins, so if you are working on a large business project with your close kin, or are purchasing property together, you will be getting a lot of the planning done. Try to close on property in early March, if possible.
The third house, which will be very lit up with these gathering Aquarian planets, also rules quick, short travel, but as experts are saying—stay home. I agree. There is no part of the globe that's completely safe right now, for too many mutations are showing up, and experts are predicting more.
Mars will remain in Taurus, your sixth house, so you will have a strong ability to concentrate, and I feel you will be highly productive in February, despite Mercury being retrograde.
Will Mercury retrograde cause glitches? Oh, sure. I've already seen that at the end of January. I sent myself products from Sephora, and they went straight to my daughter in Los Angeles instead of me in New York because it kept defaulting to her address, the last person I sent a surprise to. I ordered a few things on Amazon too, the same day, and again, my order went to my agent in Beverly Hills, not to me. I have never had this problem. I bet I was moving too fast, a common proclivity when Mercury is retrograde. Problems like this are easy to fix, and I have learned my lesson.
Be careful and this month, back up your computers or make sure all important data is saved in the cloud. Back up precious photographs on a separate drive in addition to the cloud.
If you work in IT or have a digital firm, do not buy new equipment now or insert new versions of software until March—in February you may have difficulties. More importantly, guard against being hacked. (If protecting your company's data means updating your anti-hacking software, then you have no choice but to do it immediately. Attacks from the outside happen more often when Mercury is retrograde.)
Let's talk about Valentine's Day, Sunday, February 14, which could be a sensational day for lovers. The transiting moon will be moving through fire-sign Aries, your fifth house of true love and romance. This is perfect for you! Best of all, Mercury, planet of news, will be conjunct good-fortune Jupiter, bringing lovely news and a possible gift. At the same time, Venus and Jupiter will be in close alignment too, another indication that this Valentine's Day will be one for the record books.
If you are dating seriously, are in an established relationship, or married, make this day special. Most cities still have restrictions on indoor restaurant dining, so cook up a beautiful dinner together, complete with your best china, silver, and crystal, add candles, flowers, and rose petals, and celebrate your love in a major way.
Now let's turn to your career—with fantastic news!
Put a big circle around the full moon of February 27, a tender full moon in Virgo, 9 degrees. It has been called the "Snow Moon," a beautiful name for such a benefic moon for your professional life. This month, you seem to have gathered up a bevy of sweet aspects, lighting up different parts of your life this month.
This full moon February 27 will bring a career matter to grand fullness and earn you plenty of applause. It will be such a happy moment and will arrive within five days of this date. The reason I am so excited about this full moon is that Uranus in Taurus, your work-a-day assignment sixth house, will send a direct sparkling beam to this full moon in your tenth house of honors, awards, and achievement, making news that will seemingly arrive out of the blue. Wow, what a moment this will be for your career. You only get one full moon a year in your prestigious tenth house of honors and achievement—this will be yours! Be sure to mark the moment with a glass of champagne.
SUMMARY
You seem to be working on a major communications project. You may be writing a book, screenplay, or app, or setting up a series of podcasts. With planets migrating to your third house, whatever your project happens to be, it appears to have a digital component. For example, if you are writing a book, it could appear as a traditional book and also as an e-book. If you are a teacher, you may be writing an app or new website to incorporate those who want to study remotely from home.
The new moon of February 11 will certainly add to your plans for it comes along with a plethora of celestial energy. The elegant new moon will arrive with her partner, the Sun, and her entourage of Mercury, Venus, Jupiter, and Saturn will be present too—quite an important buildup of energy! (Six heavenly bodies in alignment is the maximum number of heavenly bodies possible in our lifetime, mathematically.)
As you see, this is no ordinary trend but a big trend that will have a sustained influence on your life and become an area of enormous personal growth. It certainly will be a busy time and one where you will learn new things while you innovate and create within the technology you choose. Gaining mastery over a new realm of communication will be fascinating to you, and you will absorb the information easily.
The area of your chart that is highly lit is also the house of short-distance travel. If you are feeling too cooped up and anxious to venture out, you might go to visit a close relative, but be careful. We have a vaccine, but until 70 percent of the world is inoculated, we are not safe from this vicious virus. Besides, it appears your work life has been quite busy, and you'll need to stay at home base to attend to the flurry of customers/clients that will be clamoring for your goods or services (or virtual teachings) this month.
Mercury, which rules your reputation and career advancement sector, the tenth house, is retrograde, a trend that started January 30 and will continue until February 20. For this reason, it would not be wise to make a radical career change this month or to make a contractual commitment to any close individual, company, or client. For you to be successful, you need to wait until Mercury is in strong, direct orbit.
I admit we can't always manage to control events in the outside world, and you may be forced to sign papers now. (By forced, I mean that you might be worried that you would lose the job or new project, offer, the house, or anything else you would need to sign for.) Keep your antenna up. This is no time to skip the services of a lawyer—he or she will be your insurance policy to make sure that all unfavorable clauses have been caught and language changed to a point more agreeable to you.
Now, for another GREAT part of the month. Talks you may be having will come to fruition at the full moon in Virgo, your tenth house of professional recognition, February 27, which falls on a Saturday, but which will be influential for a plus or minus four days.
The best part about this full moon is that Uranus, the planet of surprise and currently in your assignment sector, will be the planet delivering the good news. This indicates that you will be thrilled with the unexpected opportunity or public praise that you'll experience. This is extraordinary and so very positive for you. Knowing that the end of February and early March will bring an outstanding environment to advance your career and reputation, you can start aiming now for a professional culmination. The end of this month is likely to be one of the most spectacular times of 2021 for your profession. Celebrate!