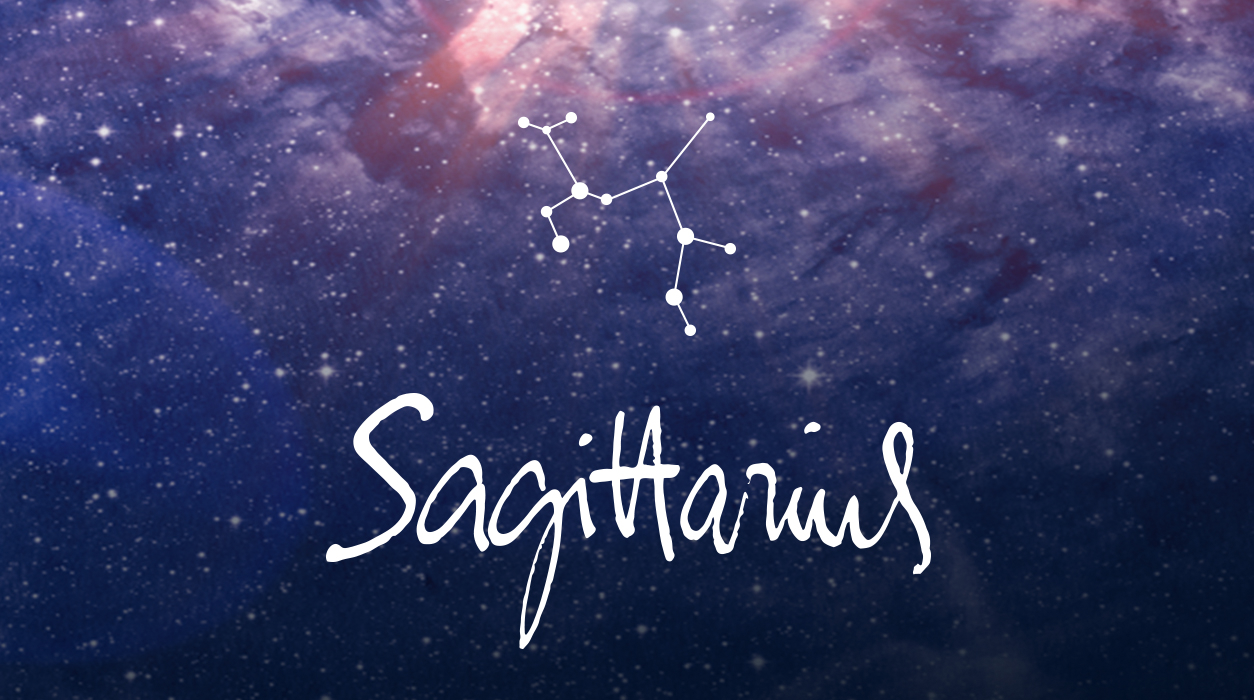 Monthly News from Susan Miller
AUGUST 2022
Dear Reader,
I am so excited to tell you about a project I have been working on for months—my own astrological NFT Collection called Susan Miller Stars. I am always looking for ways to bring you fresh experiences, and this is a big one for it will bring us all into the magical world of Web 3. Building a community of Astrology Zone readers has always been an endearing mission and desire.
Your August Horoscope for Sagittarius
In case you assume July and August would be sleepy little months, when you could follow along on your own agenda and where nothing unusual would happen, that would not be the case. At work and at home, you are a busy beaver. With Uranus and Mars, both, in Taurus, your work-a-day assignment sixth sector in July, your routine was, and will continue to be, anything but routine in most of August.
If you were able to take a quick trip in July, or early August, possibly to a foreign country, that would be a good idea because you have been giving your work great concentration. It's been a bit exhausting.
The new moon that occurred last month on July 28 in Leo, 6 degrees, was as sweet as sugar—it received a direct beam from Jupiter, the expansive planet of good luck and happiness. Everyone found that new moon to be a blessing, but you loved it even more because your ruling planet is Jupiter, which is given more weight and importance in your chart. It was wonderful that Jupiter was in sync with that new moon July 28. If you didn't travel, it was because unexpected assignments kept coming up, and you may have had to stay pinned to your desk.
Nothing pleases you more than travel—to you it is like oxygen, necessary for life. Jupiter is currently in your fifth house of true love until mid-May 2023, so if you are hoping to find a genuine soulmate, your stars are twinkling brilliantly. A meeting of someone special could happen at home, when traveling—or anywhere!
If your birthday falls on November 27, plus or minus five days, you will feel the beauty of that new moon quite directly. The same is true if you have Sagittarius rising 6 degrees or your natal moon in that sign and degree. Take a look at your chart, and see if you have any natal planets in Sagittarius, Aries, Leo, Gemini, Libra, or Aquarius at 6 degrees (plus or minus five degrees), and if you do, that planet will work hard for you.
The full moon of August 11 will be a troublesome one, and it falls in your house of short-distance travel. If you have a quick trip scheduled for around this day, see if you can postpone it. All full moons have an area of influence of two days prior and five days after, so stay clear of all those dates, August 9 to 16.
The new moon on August 27 is the most important new moon of the year to bring you news about your career. You may hear news of a promotion or get an offer for a new job. If self-employed, you may now get a prestigious new client.
The tricky part about this full moon is that you are likely scheduled to take a short trip to see a client or to work on a job, and that means you might not be able to get out of going. Uranus in Taurus, positioned in your sixth house, will be square the Sun in your ninth house of long-distance travel, which should also be avoided. Uranus brings all things unanticipated, and a full moon, also at play here, brings high emotions and impulsive actions. On top of all this, Saturn is conjunct the moon, adding a low, sad overtone. Saturn rules your second house of earnings, and on this full moon will also will likely limit the amount of money you can make.
Your third house, where Saturn is conjunct the full moon and building tension, is also the house of contracts. Signing any papers on or near this full moon in Aquarius August 11 would be a train wreck. You would regret agreeing to the terms because this full moon is both highly volatile and depressing at the same time.
The venture would bring on circumstances you never anticipated (neither did the other party you are signing with) making you both unhappy. You would be "baking in" these troublesome aspects for the length of the agreement. Don't sign any important papers, and that includes a partnership agreement, a business deal, closing on a house, signing a rental lease, or anything else you can think of from August 9 to August 16.
I rarely sound this alarmed, but this full moon is being overcome by two big planets that will put the tender full moon under siege, and she will be too overwhelmed to fend them off. You do have some help from Pluto in your second house of income, which will be very friendly to Mars in your work-a-day house on the day Saturn opposes the Sun, August 14.
Here the universe is speaking in riddles—Saturn opposed to the Sun is depressing and draining, and that aspect will affect your travel plans at the full moon August 11 and on August 14. At the same time, August 14, Pluto in perfect angle to Mars will be positive for your work projects. I think if you have to move an appointment or the date you sign a contact, you can do it. It looks like your partner is a good person. August 14 is very close to August 11, and the full moon will take in the energy of Mars and Pluto (positive) and Saturn and the Sun (challenging) and roll it into the message of the full moon. I, for one, will likely not be leaving the house.
Keep your schedule light at this time of the month, for you may have to drop everything and attend to what comes up. If you know you're going to have to drive to a location, have your car checked by your mechanic at the start of the month to allow enough time to make any repairs necessary.
Your sister, brother, and cousin also come under the third house, where the turbulent full moon August 11 will fall. Full moons are famous for looking for weak links—if you are not traveling, not signing papers, then it MIGHT be that this full moon will deliver its message in regard to a sibling or cousin. In this case, if you have an argument with your sibling or cousin, be gentle. Uranus can leave a lasting scar afterward, especially if you fly off the handle. Be careful about the words you say, for words can be hurtful.
If you have a disagreement, say that you will think about what your relative said, and come back in a day or two to respond. You want to reflect on what was said, not have a knee-jerk reaction. This full moon is like dealing with nitroglycerine. The wrong move could blow things up and be hard to impossible to repair later.
You do have a lovely new moon in Virgo, 4 degrees, on August 27 that could bring a big boost to your career. It will fall at the very highest region of your chart, your tenth house of prestigious professional reward and advancement. This might turn out to be your favorite moment of the month. The reason I wanted you to travel at the start of the month is that you could capture the energy of the new moon in Leo for travel quickly. (A new moon in Leo is perfect for you—it is a fire sign just like your Sun sign Sagittarius.) I also feel if you leave early in the month, you would ensure that you'd be back at month's end when this gorgeous new moon appears, August 27.
You only get one new moon a year that lights the highest point in your chart, your tenth house of professional honors and achievement. (If you were to see your chart, the tenth house is where the 12 on the face of a clock is positioned.) Start looking at job listings, and discretely make it known to friends that you are open to hearing about opportunities.
When you have a new moon in the tenth house, the energy of that new moon can help you get a position better than the one you've had before. (A new moon in the sixth house of work projects cannot do that.) It is a place of reward, so everything you've done in your career leading up to this point would count toward your chances of being given a promotion or an offer of a position with more responsibility and influence. If you are self-employed, be ready to pitch a new prestigious client.
This new moon will put Mercury in the lead, and happily, Mars will be in an ideal position to signal Mercury, by then in air-sign Libra (very compatible with your fire-sign Sun). Mercury will, on August 27, straddle the cusp of your tenth and eleventh houses. Mercury can help your career because this important planet is only one degree away from your career house. It seems you will need a middleman, like an agent, headhunter, job broker, or even a friend, to set off your career luck and bring you your golden opportunity.
It will be important to get everything done in August because we are heading into a very unusual fourth quarter—one that will be replete with delays.
Mercury will be retrograde from September 9 to October 2, so it would not be wise to sign papers in September because any deal you agree to will need to be renegotiated later, if you even would want to continue the relationship.
The new moon on August 27 that will be so good for career matters will affect you in September. You will start to feel the slowdown that Mercury causes the minute September begins. The best way to use Mercury retrograde is to be in contact with clients and employers you've worked with in the past. If you had a beautiful project that had to be put aside due to lack of time or funding, perhaps during the pandemic, you might want to dust it off and give it another look—this could be the very best time to work on it again. Assemble as much of the original team as possible.
If you work in sales, by all means contact customers and clients who always believed in you and supported you. As they say, of your entire data base, 20 percent will be customers who come back again and again and form the backbone of your business.
If you need a new car, computer, smart phone, expensive headphones, TV, or an appliance for the kitchen, like a refrigerator or new dishwasher, or a washer-dryer, mattress, or a piece of furniture—you need to get that product now, in August.
If you need to launch a new product or service, do your important mailing in August. If you want to launch a full-fledged advertising, publicity, or social media campaign, do it in August. About to open the doors of your new business? Do it now.
If you can't act on important announcements and initiations now, you will have one small window to do so near the fabulous full moon in Aries on October 9, from after October 2 to October 14.
Now let's talk about Mars, which, as I mentioned, was in Taurus as the month opens, until August 20. Mars is responsible for the very busy atmosphere that has been at play in your office, and also at home. Business is likely to be brisk in August, like it was in July, and your to-do list grew at home, too.
To deal with the deadlines and tensions that a hectic atmosphere can bring on, you may have restarted your fitness campaign. Sagittarius is a physically strong sign, so you may have felt glad you went back to your workouts, and if you didn't start, you can start now—do so early in the month.
Mars will move on to Gemini on August 20 and stay in Gemini an extraordinary length of time, seven months. The usual visit of Mars is only seven weeks, not seven months! During all this time, your focus will be on a partner in love or business. Mars will remain in Gemini, the entire time, from August 20, 2022, to March 25, 2023.
During this time, you may get engaged and work on your wedding (perhaps with a wedding planner) to take place in 2023. Or if you are already married, it is very possible that your mate will be making headlines in your relationship, perhaps with a new job or other news. Sometimes Mars brings so much energy to a sector of the chart that it can cause strife. Try not to argue—I know it's a tense time with inflation, Coronavirus variations, Monkeypox, not to mention the devastation of fire, flood, and other news that has been filling the airwaves. This all takes a toll, but try to keep things calm.
If you are in the process of a divorce, dividing property assets and agreeing on all the other points, such as child custody, might mark this as a hard time for you. Your children are protected all year and into mid-May of next year, so have faith. Mars will be in your partnership sector for seven months, so things might drag on if you can't agree on a fair settlement. When Mars leaves Gemini on March 25, 2023, it will enter Cancer, your eighth house of other people's money, where people tend to discuss division of assets. Talks could become more contentious then (March 25 to May 20 of 2023), so I hope you can figure this out early on. I realize these things are complex, and it is easy for me to say try to finish this up—sometimes you cannot.
Here is why Mars will stay in your opposite sign of Gemini for seven months. Mars will go out of phase, in other words, Mars will retrograde. Partnership matters will slow down when Mars retrogrades from October 30 to January 12. No planet pops up, full of energy like toast popping up out of a toaster the minute the retrograde is over. Mars will need time to ramp up his energy, so I think the earliest he will be functional is at the new moon January 21, 2023.
Next month, you will start to feel Mercury's slowdown during his retrograde from September 9 to October 2. As I said you have a tiny window of opportunity in early October—and the full moon of October 9 is a peach—so you can use the energy approaching that full moon and up to four and a half days later. After that, the door closes.
If your partner is not changing jobs, having a baby, announcing he or she got a big bonus and together you can now buy a house, then it could be that you are interested in asking a person whose work you admire to join you in your business or one of the lawyers in your firm to be a partner.
I hope this trend will be a happy one and not mark a breakup of a marriage or the closing of a business, where assets or profits of the business have to be divided. It is very possible Mars will have a positive effect—you will have to see how it goes. I can't see your entire chart and how Mars relates to your other planets.
Don't launch a new product or an expensive advertising campaign during this Mars retrograde period. It would also not be ideal to get married with Mars retrograde, and if your date is already set for a date between October 30 and January 12, you can always get married (at City Hall) in early October at the Aries full moon October 9, a lovely time to wed, and is so favorable for you over the weekend of October 8-9—do not tell anyone. It will be a secret wedding, so don't ever celebrate it—you will celebrate your gorgeous wedding on the date you hold it in November, December, or the first half of January. You would be giving your marriage a perfect start that way.
Suffice to say that in November, December, and the first half of January, you can anticipate that talks will either slow down or require a lot of complex discussions to work out, requiring a slow step-by-step approach. You will see me speak a lot about Mars in the months to come, for this is an important long trend.
Mars is important in business, for Mars teaches us to be courageous and confident and to forge ahead if we believe in our quest. Mars does not go retrograde that often (only every two years), so we tend to take Mars' assistance in the background for granted. When he is missing, we wonder why every venture we are initiating is so hard to achieve and takes so much more time and money than it normally does.
There's a lot going on this month, and if you time things well, you should have few problems.
SUMMARY
As a Sagittarius, you make long-distance travel a priority in life, but this month, with lots of activity going on at home and at the office, you will need to stay back and remain focused. Your firm seems to be expanding like a volcano with new business and clients, whose needs will have to be attended to quickly. At the same time, at home, family appears to be depending on you to pay attention to them. If you managed to leave town for a vacation in July or yet in early August, your timing was perfect. If you didn't get a chance to go, then set your sights on early October for your getaway.
Still, staying home can, and will, bring many happy moments—romance appears quite enchanting these days. On July 31, the Sun in Leo and Jupiter in Aries (both fire signs like yours) were in a trine position, the most divinely harmonious aspect possible. That aspect will spread joy during the first several days of August and, along with romance, bring happy moments with children or through creative pursuits.
Even though there will be plenty of happy times you can create at home, you will be eager to find a way to leave town within five days of the full moon, August 11. That may not be a good idea, though, for you would be running into a turbulent full moon. Pressure on the job will create problems, possibly forcing you to change your travel plans.
Protect your health, for the stress of trying to please management and clients may lower your resistance. Your sixth house, which is causing the conflict, rules work AND health, and both will be under strain. It may help to know that everyone you speak to at this time will feel stretched to the limit under this full moon. Each person of every sign will have a different story to share.
Mars has been making business brisk at work, but when Mars leaves Taurus (your sixth house) on August 20, things will become calmer and the work flow easier to control. In short, you will get a breather. Mars will move into Gemini on August 20 and put a big, long, and sustained focus on your partner: In love, that would be your spouse, fiancé, or long-time established sweetheart. In business, your business partner, agent, lawyer, broker, wedding planner, publicist, manager, accountant, or other person you collaborate closely on a one-to-one basis to mutual benefit. If you are getting engaged or wed, you already sense this strong focus on your partner is coming! That's only one of many possibilities, so stay tuned.
The new moon on August 27 will be an exciting one for you—you'll be glad to stay home. This new moon is the most important new moon of the year about your career. You may hear news of a promotion or get an offer for a new job. If self-employed, you may now get a prestigious new client or positive publicity that can help you get more business.
If you are launching a new product or service, do so quickly, as Mercury will be retrograde from September 9 to October 2. You will start to feel the slowdown that Mercury brings in early September, so if you can control the dates when you plan to you initiate your career moves, consider doing so in early August or in October after Mercury is done retrograding. Don't wait too long, however, for there will be other reasons not to make career moves in mid-to-late October, and I'll tell you all about them next month.