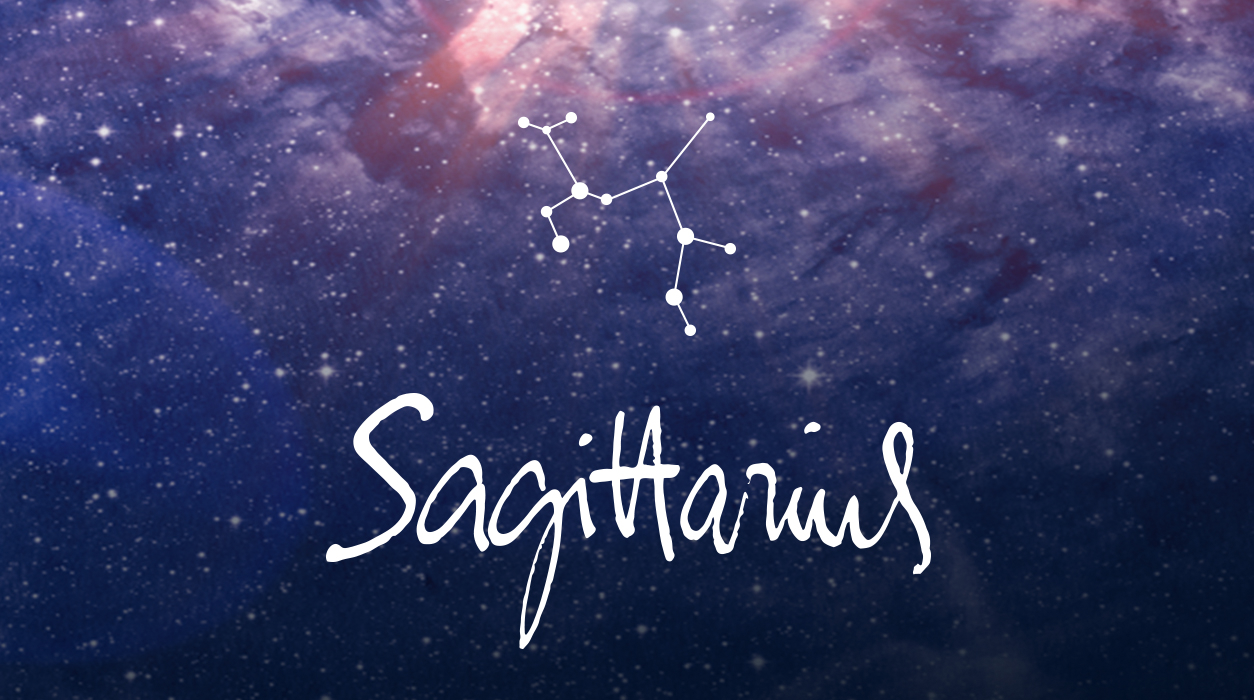 A Note from Susan Miller
April 2021
Dear Reader,
April will be a good, cheerful, and productive month until we get to the monster full moon in Scorpio on April 26. I know I am writing this on April 1, April Fool's Day, and I wish I were pranking you. This full moon will be no joke.
I am concerned about this full moon because Uranus, the planet of all things unexpected, will directly oppose the full moon in Scorpio on April 26. Uranus will be conjunct the Sun in Taurus, and Venus and Mercury will be in Taurus as well, making those planets unstable, too.
Your Horoscope by Susan Miller
Over the past few months, you've been working very hard, so it's no wonder you feel a need for a break and to have a little fun. Late last month you had a delicious full moon in Libra, 8 degrees, and you may have carved out time to kick back and see a friend. Taking time off, which you are sometimes reluctant to do, can actually boost your creativity.
You seem especially focused on a communications project that may be rooted in the digital world, working on an app or website or producing a podcast. You have Saturn and Jupiter in futuristic Aquarius, the sign of innovation and your third house, which rules all the communication arts. You might be a writer, editor, producer, sound expert, film editor, web designer, or app or website navigation expert (yes, there is such a job), or work on driverless cars, robots, virtual reality, or augmented reality. Saturn, the taskmaster planet, is set to stay in this house for two more years, until early March 2023, so you will learn a lot of new things as you venture into a new, futuristic world. Jupiter will leave earlier, at the end of December 2021.
Saturn will teach you all the intricacies of your new venture, help you reach new standards, and give you the discipline to stick with your goals, through thick and thin, no matter what obstacles you might encounter. Jupiter will give you the propensity for thinking big, and you may consider international markets, assertive publicity and advertising campaigns, and perhaps various offshoots and subproducts to the main product or service you are building. Jupiter is not only the planet of gifts and luck, but also your ruling planet, so that gives Jupiter more weight and importance in your horoscope.
Mars is still circulating in your seventh house of partnerships and will continue to do so until April 23. This month, like last month when Mars first entered on March 3, you will gain the most by joining forces with another person. You might get engaged this month—a good time to do so—or you may move in together.
Mars will be in Gemini, the sign opposite yours, so you also need to be a team player at work—you won't be able to have full control over the work you are doing, and that may be fine with you. Sometimes it is a relief not to carry all the responsibility of all the decisions that come up. You appear to be glad to have a partner or collaborator (agent, manager, publicist, lawyer, or other expert) help carry the load.
You will be happy to hear that the new moon on April 11 in Aries, 22 degrees, will fall in your fifth house of creativity, and after it appears, you will turn into an idea factory.
Not only will your creativity be deeply stirred, but your fifth house (the one that will be brilliantly lit after the new moon appears on April 11) will also encourage love and romance. It does not matter what your particular marital status might be, you will do well with this new moon—it's time to enrich your private emotional life. As said, your mood is to have more fun, and it appears that the universe will help by giving you a basketful of options.
I love this new moon because Jupiter will be so supportive to the Sun and new moon from your third house of communication and link to your house of true love on April 15. This is a major, lucky aspect that does not come 'round that often. If you are single and hope to meet a special romantic interest, ask friends and associates at work to make an introduction. Of course, all first and subsequent early dates are usually done by Zoom during this pandemic, and experts say it's always best to go slowly into a relationship, the old fashioned way. Going slow sets up a firm foundation for the future.
Circle… April 16 on your calendar when Mars, in your partnership house, will be in sync with lucky Jupiter in your communication house. This is a rare, sensational day. Mars and Jupiter might translate into new business from a partner / collaborator with lucrative pay.
Take your time before you meet up with anyone new inside either of your apartments. He or she may seem warm and friendly, but it's too soon to know if you would be willing to catch COVID and possibly die for that person. The pandemic is forcing everyone to be careful. Meeting outdoors would be vastly better, perhaps over a socially-distanced fun lunch or dinner.
There is more good news—circle the next day, April 16, on your calendar when Mars, in your partnership house, will be in sync with lucky Jupiter in your communication house. This is a rare, sensational day. Mars and Jupiter might translate into new business from a partner/collaborator with lucrative pay. Your partner may come up with a great idea to advance your project or bring in lucrative new business April 16.
Mars and Jupiter will be significantly close at the new moon April 11 but will reach an exact trine (an aspect of divine harmony) on April 16, a day that deserves a star on your calendar. Mars rules courage and decisive actions, and Jupiter rules expansive plans and profits. Said another way, on April 16, your actions will lead to profits. April 16 is a Friday, so look into taking a three-day trip to a remote location where you and your partner could rest but also engage in sports. As a Sagittarius, you enjoy hiking, running, bike riding, tennis, swimming, horseback riding, and even rock climbing. Exercise is one of your favorite ways to de-stress from everyday routine.
If your birthday falls on December 13, plus or minus five days, you will feel the benefits of this new moon with double strength. The same is true if you have Sagittarius rising or your natal moon in Sagittarius at 22 degrees, plus or minus five degrees. If you have your natal chart, take a look to see if you have a natal planet at 22 degrees, plus or minus five degrees, in Aries, Leo, Sagittarius, Gemini, Libra, or Aquarius. If so, that planet will sparkle for you.
Mars will enter Cancer, your eighth house of other people's money ruling commissions, royalties, bonuses, taxes, bank loans and student loans, inheritances, credit cards, government financial programs, and so forth on April 23. It appears your spending will rise while Mars tours Cancer, April 23 to June 11. You may already know what you will be spending on—you may need a new car, or you may be getting married or going back to university or graduate school. All those lifestyle changes require spending. If you have no idea what it might be that you need to cover financially, then hold back on spending a little until you get the lay of the land.
Now let's turn to the full moon of April 26 in Scorpio at 7 degrees, which is due to be troublesome for many readers. This full moon will appear in your twelfth house, which is a hidden part of your chart, so a secret may come out, or you may discover someone you are working with at an equal level has very different expectations about how things will be handled, and this could threaten the project. Saturn will be in hard angle to the full moon and the Sun, and Saturn rules your personal house of earned income. Again, it seems you might have to spend some of your money as a result of this monster moon.
Additionally, you have a stack of planets in Taurus, your sixth house of work-a-day projects, and Uranus will be one of them and will conjoin the Sun, also in Taurus. Uranus and the Sun will be in direct opposition to the full moon in Scorpio, 180 degrees away. In your sixth house of everyday work projects, you will have the Sun, Uranus, Mercury, and Venus—quite a cluster of planets.
The four planets in Taurus plus the Scorpio full moon are in fixed signs, as are Saturn and Jupiter in fixed-sign Aquarius—the total number of planets in fixed placements equals seven out of ten heavenly bodies. This suggests everyone will stick to their position and not want to compromise an inch, making a problem situation hard to solve. You are a flexible mutable sign, so this wall of stubborn people could seem puzzling.
The main problem with the April 26 full moon, beyond Saturn's difficult position, is due to the position of unpredictable Uranus. It is likely something will come out of the blue from behind the scenes and disrupt the assignment you are working on.
In your case, everyone will seem to be emotional when this full moon strikes. (It could happen any time within four days of the date of the full moon, April 26.) News is most likely to emanate from a woman, as the moon is usually read as female. The Sun is read as masculine, so here you have the Sun traveling within three degrees of wild-child Uranus suggesting that the man in the situation could be of no help either—he may become volatile and act in an unpredictable, emotional way.
The sixth house rules more than the everyday work that crosses your desk—it also rules your health. This full moon could bring up a sudden need to see a doctor. Seek advice if this should happen, and go right away to nip it in the bud.
Finally, the sixth house also rules small domestic pets, so keep your eye on your little creatures—your dog decides to leave your house to go out for a walk on his own and doesn't come back. Suddenly you and your friends would have to be outside in the dark with flashlights calling your pet's name. Your pet could bring news you are not expecting, so keep him in your sight and treat him tenderly.
SUMMARY
In April you can turn away from the daily concerns and pressures of your career to think about having fun. Do so in the first three weeks of April, your best time to enjoy yourself.
Your yearning for a richer emotional life has been tugging at you for a while and may have done so last month on the full moon in Libra on March 28. At that time, you had a tender full moon in your eleventh house which rules the affection and joy you experience from being with a friend.
You are a gregarious creature, and you also are the main international travel sign—staying home so much might be getting you stir crazy and making you yearn to break free. Even if you have been in touch with team members each day on Zoom, it's not the same as hanging out with your friends. Clearly you miss seeing them, but you've been right to stay safe. You can find camaraderie with friends by using technology. Staying alive and healthy is always the first priority.
Continuing on the theme of your aim to enrich the softer side of life, if you are hoping love and romance will be on the agenda, it will be. No matter if you are single or attached, the gorgeous new moon in Aries on April 11 will work hard to make your days more enjoyable. Upbeat changes in your love life are due after the new moon appears on April 11, for it will open opportunities to enjoy love more and kick back a little. It may even give you a chance to grasp a long-held goal you've worked on for a long time and wondered if you would ever see it materialize. This month could give you the chance to reach for that dream.
Jupiter, the lucky planet, in Aquarius, your communication house will reach out to Mars in Gemini, your relationship house. You will be quite articulate this month and skilled at finding the right words for the right occasion. If you are attached or dating seriously, you can now express your deepest feelings, and you will use the right touch.
If you had let a resentment fester for a long time, it will be time to discuss what has upset you and see how your partner reacts. Overall, this is a time to share dreams and see if you and your sweetheart or spouse are on the same page.
If you are in a creative field, you are doing especially well this month, for ideas will rain on you from heaven. Even if you don't work in a traditionally creative field, as a Sagittarian, you can come up with imaginative solutions for what comes up these days. Planets in Aquarius will make you very innovative, and it is likely you will be working in a new realm—something futuristic—and learning a great deal as you go along. At times, the work will be strenuous, requiring long hours, and for that you can blame Saturn (also in Aquarius). Saturn teaches us to work now and be rewarded later—not instantly. The good part is Saturn's rewards are substantial and tend to remain in your life a long time.
When it comes love, if you are single, you may have good news too, for this month you may meet someone new, just when you figured that a new meeting would never happen. If you are dating seriously, you may receive a proposal for marriage—at this powerful new moon April 11, anything is possible.
On the troublesome full moon April 26 a secret will come to light—something you would never have expected will be revealed. The secret might affect your financial outlook when it comes to shared income—say, a commission or other bundle of money. Or a jealous, unethical co-worker may attempt to take credit for bringing in a major client so he could reap the commission—however, in truth, you did all the work. This is an example to get you thinking, but in truth, it's impossible to guess what Uranus will bring. It's always something you never considered possible, for that's the nature of Uranus.
Although sometimes it is painful to see the truth, this full moon will give you full disclosure so that you can protect yourself. Try to slip away to sit and think about what you hear at the full moon, as the news is due to be sudden. You need rest—find a place you can go, alone, or go see a good friend within one day's driving distance. It looks like the friend you visit will treat you with tender loving care.