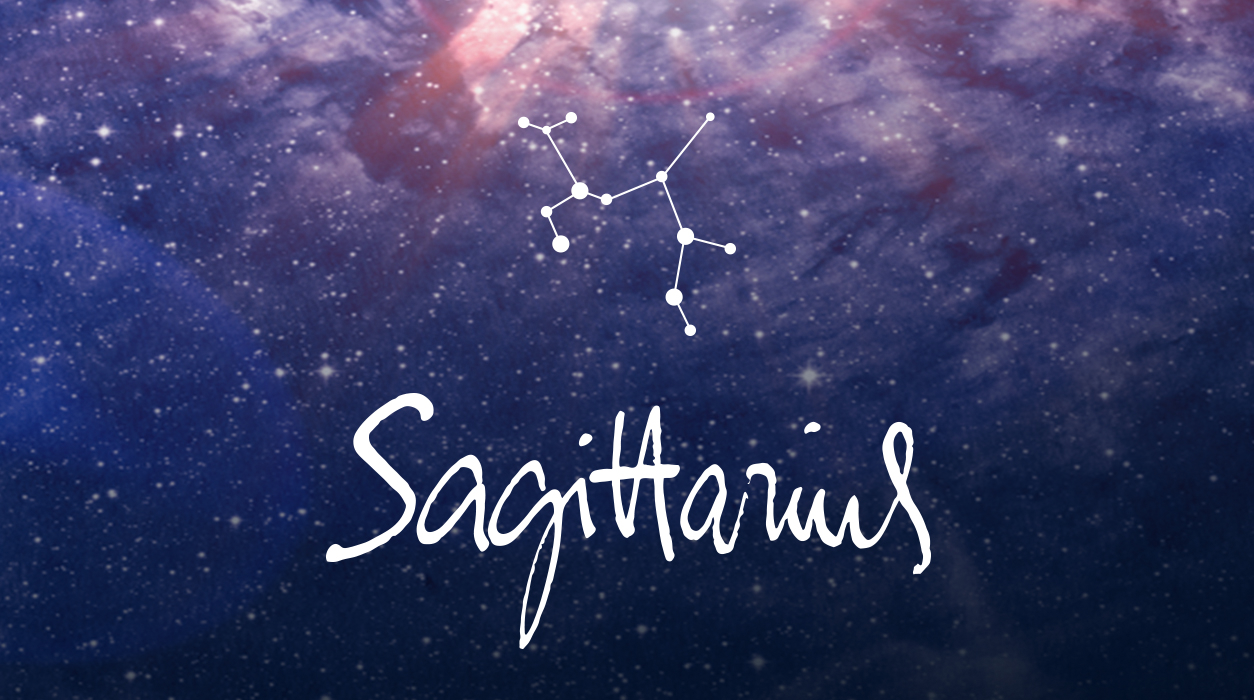 A Note from Susan Miller
february 2020
Dear Reader,
February will be quiet an exciting month, dotted with special days to bring you a variety of opportunities and good news. January was difficult for some readers, but February should be a happy little month packed full of twinkling stars to lift your spirits.
My Astrology Zone pop-up shop appeared in Bloomingdale's last month and will run through March 1. This is a highpoint of my career, and a project I have thoroughly enjoyed. I worked with many of Bloomingdale's executives in many departments since last summer—the resulting shop is breathtakingly beautiful. My store is part of the "Carousel" concept found on the main floor in four of their stores.
Your Horoscope by Susan Miller
Your prospects for making more money have never been better, so it does not surprise me that you are about to enter a higher-than-normal spending period beginning almost the moment Mars enters Capricorn, your second house of earned income, from February 16 to March 30. You may have been putting off purchases because you were too busy or couldn't find what you needed, but now you can move forward. It must be gratifying to see the money flow to you after having worked so hard.
Mars will join three powerful planets in your income sector. Saturn will urge you to save and make term investments to increase your security, such as to buy a house. Pluto will be there to create sturdy foundations to your life, realistically, and figuratively. The third planet is Jupiter, the good fortune planet. He will see that 2020 is your year to make money. Jupiter will continue to bring you substantial opportunities, and you are just getting started!
There is one little temporary glitch—Mercury is about to go retrograde from February 16 to March 9, and this period is contained within the same period Mercury's big brother Mars will tour Capricorn, your income sector, and when you will be psychologically ready to finally spend. You see the paradox: It is never wise to spend a lot of money when Mercury is retrograde, but I see you ready and able to spend a lot with Mars in your second house. I know it must be frustrating to have to stop, look, and listen, and then be conservative until you see which way the wind is blowing.
I need to convince you to proceed slowly because during Mercury retrograde you will tend to rush, and you might find you are more forgetful or that your judgment is off. You will find life slows down and the approvals you need from important people are out of reach. You should not sign legal papers during the retrograde for you will only have to renegotiate the deal later.
One thing is certain: You should not shop for a machine or electronic items during this period for Mercury rules the moving parts in all machines and the silicon in electronics. There are many reasons why you might not enjoy the product you buy—a newer model may come out soon after you buy the former model, but it will be too late to make a switch. You may find the same product at a considerably lower price only a month later. You may accidentally drop the product soon after you buy it and not have insurance to cover the repair, but have it fixed anyway and later find the item never worked right. You might also lose the product or the most obvious—discover it was a lemon. You get the idea. All these types of nightmares have happened to friends. Now, everyone I know avoids important purchases and decisions during these periods. As my mother used to say, man learns through pain.
Single or attached, you will have both Mars and Venus dispatching Cupid and his little fleet of angels on your behalf from February 7 to 16—that week holds Valentine's Day! That's when you will turn heads and be at your most unforgettable.
Mercury will retrograde in Pisces and will be touring your solar fourth house of home, so this is the area of life where you'll feel the greatest effect of Mercury. There are good parts to Mercury retrograde, and those relate to slowing life down just enough to allow you to think, to plan, and to regain your inner balance. You may be able to ignite a favorite project that you were once passionate about but had to put aside due to lack of time or funding.
Finally, when it comes to Mercury retrograde, I want to say this: If you are pregnant, do not worry one bit. It is always good to be born. A child born with Mercury retrograde tends to grow up to be more reflective and philosophical than others, so it can be an asset.
I have another little puzzle to try to figure out. You have a divine new moon coming on February 23 that will glow in your fourth house of home. That means your home and family matters will get a big push forward after that date. If you have to move or make repairs, renovate or refurbish, or declutter or buy new furniture, this beautiful new moon will help you find what you need and love. A new moon has a very long tail—it will propel you into the year with very favorable aspects.
I have a little story for you to clarify what may happen if you close on a house during Mercury retrograde. When my mother died, we had to sell her home fairly soon after her death. By the time we had gone through all the possessions, Mercury was retrograde, and I did not want to sell at that time. The executor of the estate forced us to sell because the monthly overhead was costly. The apartment went to a lovely young couple, perfect for the apartment. They ordered a number of structural renovations that were gorgeous. Suddenly, I heard they moved out, and in hindsight, it became clear that they bought the apartment to fix it up and then sell to make a profit, and so they left within two years. That was perfectly legal, but I was disappointed—I thought it was a perfect home for this couple for so many reasons. My mother had lived there for years, it was her home and a very special place with so many happy memories. The term of the deal is almost always short-lived. You may be fine with that—it all depends on your plans.
I feel you should start to browse spaces if you need to move, and begin to interview roommates if you hope to find someone compatible with you. See if you can delay putting a bid on a house or closing on an apartment during the retrograde. Sometimes, however, you can't wait and have no choice but to grab it—then go ahead and do it. At times, Mercury retrograde can work in your favor. I don't want to forget to say that Uranus at three degrees of Taurus will be in ideal angle to this new moon in Pisces at four degrees, which is fantastic. You may hit on a solution in a weird way, out of left field, and when you find what you are seeking, you will be thrilled.
Let's say you bid on an apartment condo that you dearly want, but you lose the bid during Mercury retrograde. Terribly disappointed, you figure that's that and close the door on that opportunity. Then a month later, you hear from the seller that the people who won the bid were having problems getting a mortgage approved, and you get a second chance to try for your dream apartment again. See? Mercury retrograde can bring good news. Bringing second chances is Mercury's specialty.
I need to say one more thing about home and property because there is so much lucky emphasis on this part of your chart. I should say that your fourth house of home is glowing. Jupiter, your ruling planet, is in your house of earned income. (Even if you are not making the big money yet, keep to your program because this is the strongest financial trend I have seen for you in 12 years.) Generous Jupiter is receiving signals from Neptune in your fourth house of home. This tells me purchasing your house or apartment will be a good action to take in 2020. This month, Jupiter and Neptune will be 60 degrees apart forming a sextile, an aspect that suggests opportunity. Jupiter and Neptune will make their first aspect on February 20, then later on July 26 and October 12.
You need not get too focused on those dates, though, for Neptune moves so slowly that it takes Neptune 165 years to circle the Sun. Jupiter requires 12 years to make the same journey. You see how hard it is to get these two planets in the right places in the sky? If you are working on a home decorating project this year, you will enjoy the results very much. Neptune is a planet of the arts and rules creativity, and Jupiter expands everything with a golden touch.
If you love your house as it is, then all this emphasis and luck with home-related matters may relate to your family. Your parents may want to help you, even if you have never been given money from your family before this. If you are concerned about the care or health of a parent, you can be sure your parent will get the right help.
Lucky you, Mars, the energy planet, will be in Sagittarius until February 16, so Mars will give you enviable control over events. You will be in the driver's seat, and you will be in one of those rare periods when things keep going your way. The seeds you plant when Mars is in your sign are likely to yield a grand harvest for you. While not every project will work out, most of those ventures (both personal and professional) will click into place for you. Mars first went into Sagittarius on January 3, and now you have two more weeks to use this powerful Martian energy to your own advantage. You won't have Mars in Sagittarius again until December 13, 2021, almost two years from now.
Now let's get to the very best parts of the month, as I can't wait another moment to tell you this. Travel is always your favorite activity, and the very thought of heading to the airport gets most Sagittarians excited. It doesn't matter if you travel for personal or business reasons, you love being in a new setting. The further you go from home, the happier you tend to be. In your horoscope, your trip may be for any reason—to see family, to meet a client face-to-face, or simply to have fun on a vacation. I do think you might travel to a special spot that requires a passport for entry.
Your trip would happen over the weekend of February 8-9, the full moon in Leo 20 degrees, a fellow fire sign like your Sagittarius Sun. This would be the ideal time for you to pack and go. Leo is the sign of luxury, so on this trip, you are likely to go to a magnificent, sunny location (Leo is associated with its ruler the Sun and with warmth), and before you go, book sumptuous accommodations. I don't think this is a trip that will have you away for long, but you will certainly enjoy it.
If your birthday falls on December 11, plus or minus five days, you will be in the very best position to feel the fullness of this full moon's goodies. The same is true if you have Sagittarius rising, the natal moon in Sagittarius, or a natal planet in Sagittarius, Aries, Leo, Gemini, Libra, or Aquarius, in all cases plus five or minus four degrees of four degrees.
Love and romance are another favorite topic of yours, so before I go, let's look at Valentine's Day, which falls on Friday, February 14. I am so happy to tell you that at that time you will still have Mars in your sign. Mars will make you hauntingly magnetic and quite unforgettable. Meanwhile, Venus, Mars' lover, will be in fire-sign Aries, touring your fifth house of truelove from February 7 to March 4. How did you get so fortunate? When you're hot, you're hot, dear Sagittarius. Is there anyone who will be able to resist your charms? I don't think so! If you have a one-and-only in your life, this could be a Valentine's Day for the record books.
If you are not with someone now, go out with friends. Your time is coming, dear Sagittarius, and my job is to put you in fate's path. That means I need to encourage you to leave the house, for nothing will happen if you stay home. But on the other hand, when you are clearly enjoying life with friends, well, that's an entirely different story!
On October 1, 2020, there is a full moon in Aries 9º, not Aquarius 9º. We apologize for this error in our 2020 calendar.
—————————————–
Please Note: On October 1, 2020, there is a full moon in Aries 9º, not Aquarius 9º. We apologize for this error in our 2020 calendar.
——————————————
SUMMARY
Getting your life organized and having it look precisely the way you prefer will be one of your priorities in February. Finances are still on your mind, but soon, if not already, you will see improved cash flow—better than you've seen in ages. It is true that once Mars enters Capricorn on February 16 through March 30, you will spend more money than you have lately, but it may be because you need things or that you made earlier purchases, and the bills will come due during the second half of February and March.
Mars entered Sagittarius in January, putting you in the lead then and during the first two weeks of February. Use the time in the early part of the month, until February 16, when Mars enters Capricorn, to press forward on the most vital projects in your professional and personal life. It is rare to have Mars in your sign.
You have another reason to act with purpose the minute the month begins. Mercury, the planet of communication and transportation, will retrograde from February 16 to March 9. During that period, you will experience delays, postponements, miscommunications, and forgetfulness. You may also have computer problems, so back up data far in advance. If your IT person is to put in new software, ask them to do it no later than the first week of February. It is not a time to buy new electronic equipment of any kind.
You may be completing an important overseas trip during the full moon of February 8-9 or, if you are a professor or instructor at a college, completing your syllabus to give to the Dean. If you are a writer, editor, TV host, or producer, or you work in any other part of the publishing or broadcasting worlds, you will see the project finish up within four days of February 8.
Continuing on the theme of creating your personal life as you want it to be, you will find the coming new moon's influence on February 23 to be helpful for getting your home and family life as you like it. All new moons set up a new trend, and this one is exceptionally friendly. Mars, planet of energy, will be in the ideal position to motivate you to get you started, and Uranus, the planet of surprise, will set off unexpected real estate and family opportunities that you will need to act on quickly.
If you plan to move, you will have the very best point of the year to look for a new apartment or house. If you want a more modern kitchen, for example, you can review various contractors by asking for estimates and choosing one. Mercury will be retrograde from February 16 to March 9, so you should not sign a lease, close on a house, or commit to a contractor during that phase. You'll be free to do research and look for choices that please you during Mercury retrograde, but it would be best to wait to announce your choices until next month, well after March 9. You might be in a hurry, but the universe has its own timetable, and it's best to wait to be in sync with Mother Nature's rhythms. Allow the situation to unfold naturally.
That is easier said than done sometimes, so if you must sign or lose the apartment or house, do it, but with the realization that you might not be living in that space as long as you think you will. That might be okay with you—see how you feel—but if you must sign, do. Always have a lawyer look over any contract you sign, but during Mercury retrograde this becomes doubly important.
Romantically, your love life should be vibrant and even thrilling. Mars will remain in Sagittarius until February 16, always a sign that your powers of attraction will be operating at an all-time high. Mars' lover, Venus, will enter fellow fire-sign Aries and tour your truelove sector from February 7 until March 4, so that week will be a banner week for you. Single or attached, you will have both Mars and Venus dispatching Cupid and his little fleet of angels on your behalf from February 7 to 16—that week holds Valentine's Day! That's when you will turn heads and be at your most unforgettable.