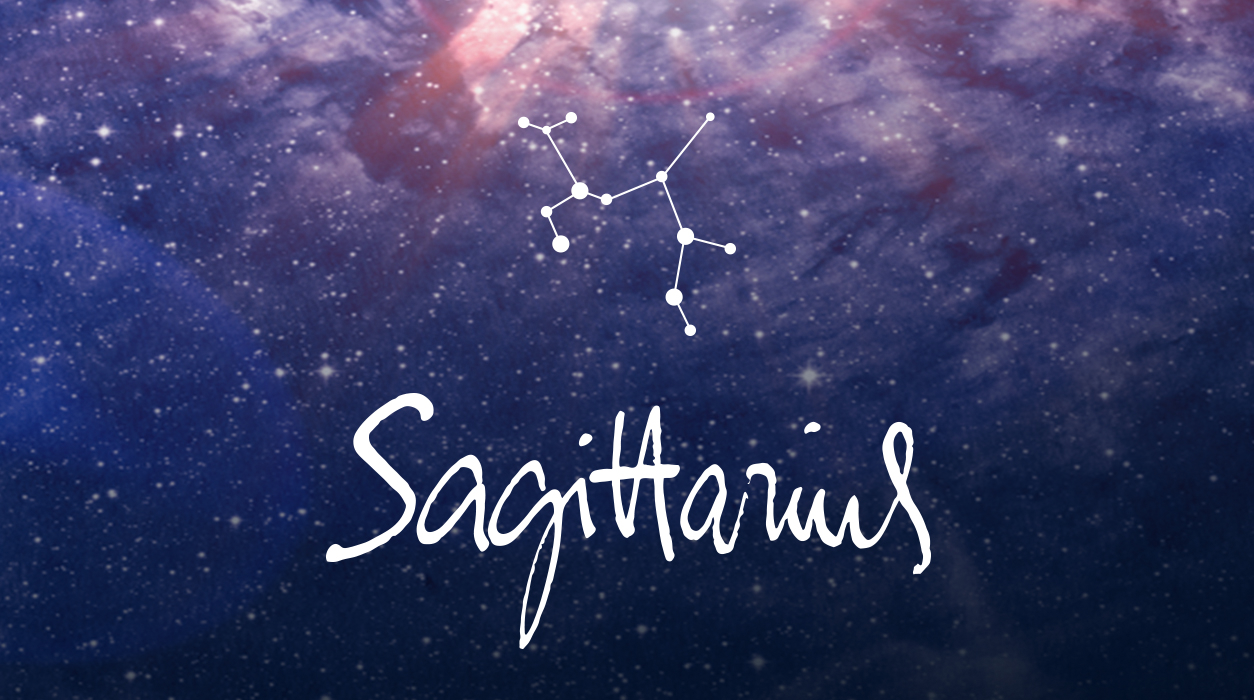 Your Horoscope by Susan Miller
Your life has suddenly become very sunny and bright, after a long interval spanning years of darkness. You had to work on the pure faith that your efforts would lead to the place you wanted to be, but it's been a long time coming. Your outlook in early December will be cautiously optimistic. At times, you may wonder if you can pull off a happy ending to this episode—the answer is a resounding yes, you can.
Think back to one of your hardest times in recent memory, from December 2014 to December 2017, when Saturn was in Sagittarius, a place it will not return to until 2044 (yes, 2044!). That stretch was tough, but it was also when you did some of your very best work, and as astrologers know, all that you create while Saturn is on your Sun, you get to keep forever. You are likely proud of what you achieved during those years, and rightly so.
You are moving into a period of many lucky breaks. This will become evident after you go through the new moon of December 6 in Sagittarius. You can direct its energy in any way you please, for this is your birthday time of the year, and only then does the universe give you an all-purpose, carte blanche gift certificate of a new moon to find happiness in any area of life. Consider areas where you dearly want to see big progress—love, money, career, health, travel, family relationships, or your residence—and pick one to work on. You must take steps within a few days after December 6 to plant seeds to make your dream come true. It may take you days, months, or several years to finally grasp your prize, depending on the size and scope of your desire, but what matters is you begin in the handful of days clustered after the new moon arrives, December 6.
If you are involved with a home-improvement project or the rental, sale, or purchase of property, December 16 will be an ideal day to take action. Mars in your home sector will be perfectly aligned to Pluto in your financial sector; you are likely to hammer out an attractive deal.
I do have to say that you might have problems this month with the plumbing in your new space or present one, due to Neptune's orbit so very close to Mars. Be sure to add a rider to your insurance for water-related problems. If you have any problems with plumbing, flooding, mold, well water, or any other water-related problem, you will be able to get it fixed this month, with your best day on, or very close to, December 16.
December 20 could bring sudden accord with a client you didn't think would ever agree to anything you suggested. This comes thanks to a magical interplay of the mighty Sun and the genius planet Uranus. This is a day when original ideas and methods to innovate will come to you quickly. If you work in science, such as in a lab, you could hit a breakthrough.
Your best day of the month for your career (and it might possibly be the best day in all of 2018) will be Friday, December 21, when Mercury, the planet that rules your tenth house of prestigious career advancement, aligns with Jupiter, Sagittarius' ruler. What a golden, five-star day this will be! Mercury will go direct on December 6 (having been retrograde since November 16), so this planet will have ramped up to almost all of his former energy and will be in good form by December 21. Use this day to schedule a meeting, presentation, or an interview, or to meet with the press, launch a publicity or advertising campaign, or make any other proactive moves to advance your career. It's a stellar day!
You are moving into a period of many lucky breaks. This will become evident after you go through the new moon of December 6 in Sagittarius. You can direct its energy in any way you please, for this is your birthday time of the year, and only then does the universe give you an all-purpose, carte blanche gift certificate of a new moon to find happiness in any area of life.
The full moon in Cancer, one degree, will arrive on December 22. It will have some spectacular aspects, but also a not-so-great one involving Saturn. Let's look closer. The full moon will appear in your eighth house of other people's money, and the transiting Sun will be in your second house of personal income and savings. This means both financial houses of your horoscope (there are only two) will be brought into the conversation.
The part I love about this full moon is that Uranus will be in an ideal alignment to the Sun in your house of personal income. This suggests you will be writing checks to take care of obligations, but it also looks like sudden news of an unexpected sum of money will head your way too, wired straight into your bank account. Unpredictable Uranus will be in a sweet angle to this full moon and Sun, and that is what will trigger this happy news. Uranus is currently still in your fifth house of creativity and is hovering on the cusp of the next house, your sixth house of new work assignments, so both will be connected. Your creativity and willingness to work on new assignments that require creative problem solving will put you at the head of the class. You love a good puzzle to work out—this is where you excel.
Money is a concern lately, possibly because you invested in your own business, but have yet to see the full payout. Or, it may be that you are going through a lifestyle change, and that can be costly if, as a few examples, you move, have a baby, need to buy a house, or lease a new space. I am not sure why money is so tight, other than seeing that Saturn set up shop in your second house of earned income in December 2017, one year ago, and you still have two years to go. Saturn wants to teach you the value of money and how to get the most out of it. Next month, you will have Saturn, Pluto, Mercury, the Sun, and a new moon solar eclipse in your second house of money, January 5, so you may get good news about more money coming in, with a very responsible new job on the way.
New Year's Eve this year brings tough aspects. Saturn will conjunct the Sun and oppose the moon within one degree. This seems not to be the best day to be out and about at parties or spending money at a club—just the opposite. You will want to stay home and hibernate inside as cold winds blow. (Saturn conjunct the Sun often brings bitterly cold weather.) Spend the evening making a great recipe in the kitchen with your sweetheart, and if you have children, welcome them to join in. You don't have to spend a lot of money to feel the joyousness of love and the warmth of family.
Keep in mind, when good-fortune planet Jupiter moves to Capricorn at the end of the coming year, on December 2, 2019, Jupiter will fill your second house of earned income. You will have your biggest rewards and most generous financial year in 2020, and your bonanza will relate to what you put in place in 2019, this upcoming year. Watch the meetings and interviews you have, the new ventures you begin, the career decisions you make, and so forth—you are planting the seeds this year for what is to come next year. In truth, you've been working toward 2020 for the last ten years. Your efforts will begin to pay off and bear great fruit in 2020. Keep the faith!
On December 31, you won't believe a thing I said above about a coming financial bounty. I worry you will be uncharacteristically down in the dumps, questioning all your recent decisions, because money will be so oddly tight. On the last day of 2018, you might be tempted to lose confidence, but you must not!
Your career will be creating beautiful fireworks, and you'll see proof of that on December 21. You might wonder why you have all that glory, but not the money to go with it—the financial side of your life will catch up and balance out by 2020. Keep to the program, for you will get to enjoy all the fruits of your labor.
SUMMARY
It is your birthday month, and you are ready to celebrate. The frustrations of the past month appear to be lifting now. Venus is now moving direct, so assignments at work should proceed smoothly, friends will be more available, and your old optimism will be back and as strong as ever.
The new moon of December 6 will be one of the most important of the year for you—maybe of the entire decade. It will arrive in Sagittarius with two dignitaries—the Sun and Jupiter. This new moon will be your cosmic gift certificate, so you can direct its energy any way you please.
Think about one area of your life you'd like to change and see a breakthrough. Your desire for improvement could be focused on any area of your life, and you can decide on what that could be. After the new moon of December 6, take steps to make your dream a reality. If you want love, circulate at a holiday party and look your best. Keep in mind, now that Venus is moving direct, you can make changes to your appearance and be confident that you—and your adoring public—will love the results.
If you want a new position, look at job listings and make a concerted effort to tell contacts you are interested in entertaining opportunities. If you own your own company, start developing a new business. If you want a graduate degree, arrange an interview with officials at the admissions office, and state your passion both for the university and for pursuing your degree. Find out when to apply and inquire about financial aid. There are so many possibilities for you, dear Sagittarius!
There is a very strong possibility you will travel a great distance this month, especially sometime in the ten days following the new moon, December 6. Mercury is no longer retrograde, so once in your new location, you can shop to your heart's content for holiday gifts—you can now be confident your recipients will love what you choose. Leave a space of several days after December 6, then head to the electronics store or buy jewelry.
Your tenth house of career, fame, and honors will go direct now, so if you have felt your professional progress has been too slow, you will like the coming lively pace that should be evident soon after December 6.
Mars and Neptune will be at odds with the December 6 new moon, however, so you may have to sort out some home-related concern before you can think about anything else in early-to-mid-December. This may have to do with plans you need to make for any expected holiday visitors. The need for a repair may come up suddenly and require quick action, so be ready.
One of the most spectacular days of the month will be December 21, when Mercury will conjoin Jupiter, the great good fortune planet. On this day, you will know for sure you are on a roll. Your career is going spectacularly well, and it shows such promise for the future. You may also find that a partner is really good for you—this person could be your marriage partner, a steady date, or a business partner, such as an agent, manager, or another collaborator—and is a person who is worth his or her weight in gold. This becomes clear to you on or near this date, and you will know this person works toward your best interests
The full moon of December 22 will emphasize all types of money—money you earn, owe, save, spend, invest, and also money that is owed to you. Uranus will be in a perfect position to send you surprise money on this day, or within four days of this date, and that news will make you feel dazzlingly happy. It will not be money you are expecting to receive, or if you do expect it, you won't expect the generous amount that arrives. Alternatively, it may be that you will receive a valuable gift and it will come out of the blue
You are looking to have an extraordinary year ahead in 2019—the best in over a decade. This is your golden year, dear Sagittarius. Prepare by making your wish list, and start working on it the minute the new moon in Sagittarius appears, December 6. By all means, plan a celebration to welcome the New Year—the coming year should be one of your best. So much of what you had worked toward achieving is likely to reach fruition in the coming 12 months. Be ready to put the champagne on ice.