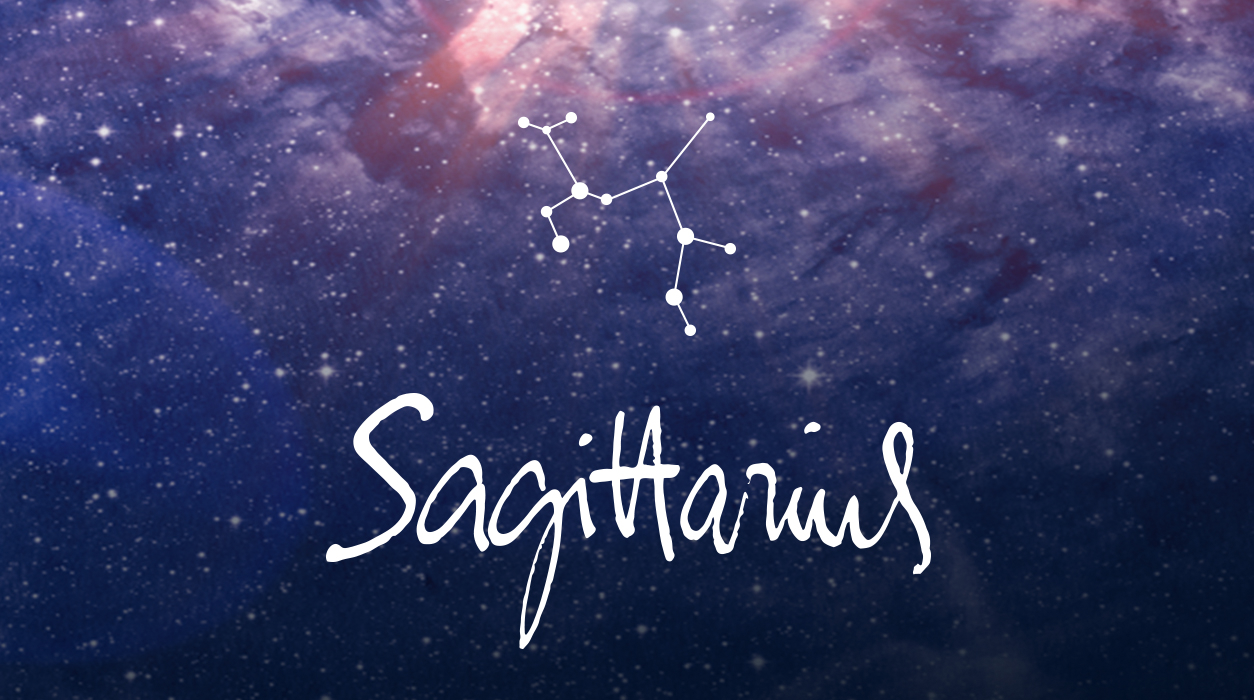 A Note from Susan Miller
AUGUST 2019
Dear Readers,
I am so happy to send you the August forecast, for it brims with happy surprises. July was an intense month for many readers, for we all were subject to two eclipses and Mercury retrograde. In comparison, August will be a breath of fresh air. Mercury is now direct, and we have one of the most beautiful new moons of 2019 on August 30 in Virgo. It will offer you an array of opportunities and many happy surprises in the last week.
Your Horoscope by Susan Miller
You have such a wonderful August ahead that after this month is over, you may pronounce it as your very favorite month of 2019. Last month was not so easy, for you experienced two eclipses, one July 2 in Cancer that might have opened a new source of income, and one in Capricorn July 16, that may have ended a source of income or a job that came with an end date. If one source of income ended, another new source is on the way soon. With eclipses, something ends and something else begins. The message is always clear—there is no way to go back to the past. The only way is forward.
Last month also had Mercury retrograde, which created delays, mechanical breakdowns, and a host of other things that caused your projects and activities to go haywire. As of July 31, Mercury went direct. Even so, you can't rush forward quite yet. Give a space of days between the day Mercury went direct and when you choose to move forward.
The new moon appeared on July 31 or August 1 (depending on your time zone) at nine degrees in Leo, a fire sign like yours, which tells you that this new moon has special goodies for you. This new moon came with an entourage of planets in Leo, and those planets will bolster their benefits to you. The planets orbiting with the new moon and the Sun include Mars and Venus. Mars is the action planet that rivets your attention to one area of the chart—in this case all matters covered by the ninth house and helps you see impressive progress there. Venus wants to be sure you enjoy the way you choose to use early August and will work to heighten your feelings along the way.
Your ninth house rules long-distance travel, international relationships, publishing and broadcasting projects, academia, and your efforts to earn an advanced degree, as well as legal matters, including those involving immigration, green card, visa, and citizenship. If you are going back to college or graduate school, you might be buying books, choosing classes, and perhaps sending a check to cover your first semester. All of these areas and activities favor you, so one of these areas is likely to become a major focus as you start August. Venus is also in this this area, indicating that you will enjoy any of these activities you might decide dig into during the first ten days, which is the area of influence for the new moon.
I love this new moon for you because your ruling planet, Jupiter, will be in ideal angle to the little happy planets Mars and Venus squeezed into the ninth sector along with the Sun and new moon. All four heavenly bodies will receive Jupiter's beam. No matter what you do, you will be happy as a puppy in clover.
If your birthday falls on December 1, plus or minus four days, you will feel the influence of the July 31/August 1 new moon the most. If you have Sagittarius rising nine degrees, the same is true for you.
The plot thickens when you look at what bad-boy Uranus will be up to, however, for Uranus, in early degrees of Taurus, is about to challenge the Sun, new moon, and Venus, all in early degrees of Leo, forming a 90-degree square—an obstacle. Uranus is in your workaday sector, so a project might unexpectedly go off the rails way if you are not vigilant. If you handed a project off to subordinates, don't completely detach from it—keep overseeing what is going on, for you might have to rush in later to fix it.
Your big moment will come close to month's end, on August 30, when the new moon in Virgo at six degrees will light the path to fame and fortune, for that new moon will appear in your prestigious tenth house of honors, awards, and achievement.
Jupiter will turn direct on August 11, having been retrograde since April 10. If you feel that you aren't quite experiencing the full effect of Jupiter in your Emerald Year, you will start to see the power of Jupiter after August 11 and in the weeks and months to come, all the way until early December. You are entering quite a glorious phase.
The full moon on August 15 might bring another trip, this time one that is shorter and much closer to home. This full moon might also open talks about signing papers, but if so, hold off. With Uranus giving an angry glance at Mercury, you are likely missing a troublesome clause that your lawyer should fix before you proceed, or risk having problems later. Or it may be that a clause that should cover certain instances has not been covered by the contract, and if that point should come up, the missing clause(s) could throw the venture into chaos. Meet with your lawyer and brainstorm about what is not in the contract but should be.
This contract seems to require an outlay of money from you, but it might be covered by the client's advance deposit.
If you have a sister or brother, keep your interactions polite and friendly, for your sibling might be sensitive near the full moon of August 15.
If your birthday falls on December 14, plus or minus five days, you will feel this full moon of August 15 directly. The same is true if you have 22 degrees Sagittarius rising, plus or minus five degrees.
Your big moment will come close to month's end, on August 30, when the new moon in Virgo at six degrees will light the path to fame and fortune, for that new moon will appear in your prestigious tenth house of honors, awards, and achievement. This new moon can help you get attention and praise for your recent work. If you want a position of greater responsibility and power, you can, for your timing would be perfect to start the interview process. If you are self-employed, pitch a prestigious client. This new moon, like all new moons, will be strong for ten days, and what you do during that time period can affect you for a year or more.
This is one of the very best new moons of the year. All the little planets that were urging you to travel and to take care of a host of other matters listed above will now form a parade to go over to your tenth house to keep the party going. You will have the Sun and new moon, Venus, Mars, and now Mercury all crowded into Virgo, your tenth house of fame.
This tells me that in order to make the best impression, you will have to be realistic, practical, and comprehensive in all your answers at the interview or presentation. The mood of those you speak to will be for bottom-line nuts-and-bolts results. While there will always be room for blue-sky thinking in this world, this will not be one of those times. Planets in Virgo will want you to come across earthy, so you will need to keep your feet on the ground.
Before you ever get to the new moon on August 30, however, which will usher in such a delirious time for your career, you will get bursts and hints of how your work is being received.
Your first clue will come on or in the day approaching Saturday, August 24, when Venus and Mars will align perfectly in your tenth house of honors, awards, and achievements. If your work is public, you have quite a fan base, and you will see this to be true. You might be covered by confetti at that time.
On Monday, August 26, Uranus, planet of surprise, will reach out to Venus and bring more kudos and applause for work well done.
You may think you couldn't possibly get another breakthrough or piece of good news, but more is on the way, for on August 28, Mars and Uranus will work together, a particularly powerful aspect, that, again, will put you in line for a great project, a new position, or promotion if you want to scale greater heights. If you are self-employed, you could now welcome a prestigious client.
The new moon of August 30, discussed earlier, will take all this energy and package it so that you can access it in early September. There will not be a moment to waste—you must forge ahead instantly once this new moon arrives. It will feel wonderful to see your work so valued and to hear the new projects you now qualify for in coming months.
I love that Uranus in Taurus, your sixth house of work, will stop being Wrecker Ralph but instead atone for his earlier mishaps and send sparkling beams to the Sun, new moon, Mars, Venus, and Mercury, making this a time for considerable professional reward and applause for work well done. You seem surprised about how well your career is doing now, especially when you get a call or email inviting you to work on a project that you—and the person sending the message—feel you are particularly well suited to do.
Saturn and Pluto will be in touch with the Sun and new moon too, from your financial second house, indicating the pay you get will make you feel safe and secure, a wonderful feeling in this sometimes chaotic world.
SUMMARY
This month will be precisely your cup of tea. August brings fire-sign Leo to prominence, and as Sagittarius is also a fire sign, you will often feel happy and in your element this month. With no less than four heavenly bodies crowded into your ninth house of long-distance people and places, travel will likely head your list as your favorite activity. The new moon in Leo, July 31/August 1, will set things in motion, and you will see the emphasis during the first ten days of August. Jupiter, the planet of happiness and growth will be on a mission to bring you an expanded view of all that life holds for you. Jupiter's position matters and will be of even more weight for you because Jupiter is Sagittarius' ruling planet. If you cannot travel, you may be going back to college or taking continuing education classes—having more education will put you ahead of the pack.
There may be an obstacle in traveling, for Uranus, based in your workaday sector, may bring up a sudden assignment. Just as you are getting ready to leave, you may have to delay the trip until you can finish a lucrative assignment. You may also be concerned about income and outgo, as Pluto will oppose Mercury, suggesting you may have to find the money to pay a creditor or work out a financial plan before you travel or do anything else.
By August 15, the full moon will be in friendly Aquarius in your other travel sector, and it seems you will be wrapping up a trip or finishing talks about a document you will need to sign. If not those, then a publishing or broadcasting project or legal matter may now reach a final stage. Again, Uranus will be at odds with Mercury, but since this full moon is in Aquarius, the effect of this disruptive planet might be greater and more jarring. It would not be wise to sign a contract mid-August. A far better time would be to sign on August 21, when Venus and Jupiter will be in sublime harmony.
Your moment to shine will be at the extraordinary new moon August 30 in your prestigious tenth house of honors, awards, and achievements, making this new moon your best of 2019 for scoring a major career victory. You will have a dazzling array of stars in your prestigious tenth house—the Sun, new moon, Mars, Venus, and Mercury.
The placement of the Sun is worth noting, for wherever you find the Sun in your chart, that is the area where you will shine, and this month, that is your career. Venus and Mars in this house together ensure you will be popular with VIPs and underlings alike. Everyone, it seems, will want you in their corner.
Mars will give you the drive to win, no matter how difficult the conditions—and you will. Mercury rules your career, so the fact that Uranus will be so beautifully oriented toward Mercury suggests you will get an enviable shot of publicity and suddenly hear of a golden opportunity or score a major victory in your profession. Saturn and Pluto will be watching out for you. This time it won't be all glory and little money—quite the contrary. The money comes, and the generous amount will please you.