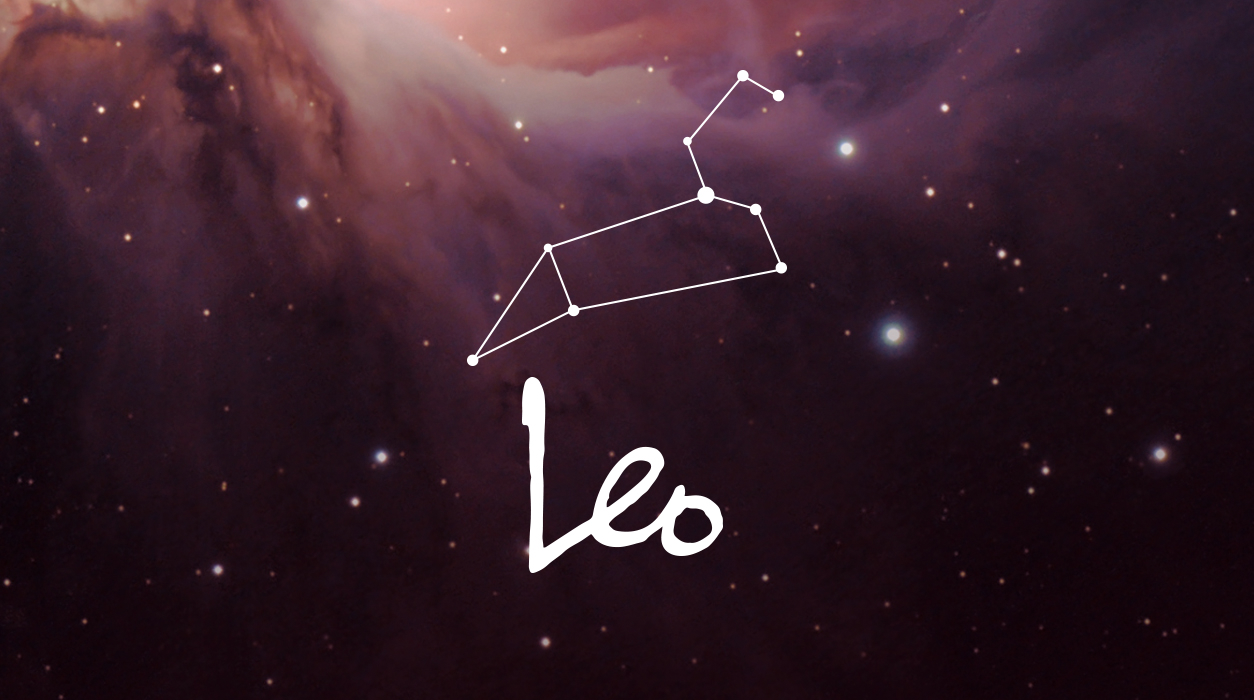 A Note from Susan Miller
September 2020
Dear Reader:
I finally can reveal the secret I have been harboring for months!
I have a beautiful newly designed app to replace my present app, still with the same trademarked name, "Daily Horoscope Astrology Zone + More by Susan Miller®". In a way the title is a misnomer, because my app comes chock full of information, some of which I will tell you about here. I am thrilled to finally show you the new design on the Apple App Store (http://apple.co/2gcVDnn)
My app will appear in the Google Play Store. They have it and approved it, so it should appear this week or next week. We believe it will be the same link, with the new app replacing the former one here: (http://bit.ly/2y7pHaT)
Your Horoscope by Susan Miller
You've been working hard, and now it's time to count the money and pay some bills. September will be about money, and all signs point to happy news for you.
The full moon will greet you the moment you enter the month, on September 1 in Pisces, 10 degrees. I love this full moon of September 1 for you—it comes filled with joyous surprises because Uranus, the planet of unexpected events now based in your house of honors, awards, and achievement, will send a direct, friendly link to your second house of earned income. Your surprise news should occur sometime between September 1 to September 5. You may get a windfall that you are not anticipating, and if so, it will come just when you need it most.
A full moon in Pisces, as this one is, puts an emphasis on Neptune, so if you are in the arts or entertainment industry, you may find yourself at the right place at the right time and be able to take advantage of all the opportunities of this full moon. It is one of the very best in 2020.
Until approximately the first week of December, Jupiter will continue to be in ideal position to Neptune. Neptune rules the arts and is in your financial eighth house, and Jupiter is now in your sixth house of work-a-day projects. This means your eighth house of other people's money is directly linked to your work projects. More specifically, the eighth house, where Neptune is located, rules such funds as sponsorship, venture capital, bank loans, commissions, royalties, government stimulus packages, and other such money that comes from outside of your regular salary. If you can, you should work on a performance-based agreement—the more successful the project, the more you make, say, in terms of commissions or royalties, for example.
Jupiter's link to Neptune is a big feature of 2020 and is not commonplace. Jupiter takes 12 years to circle the Sun, and Neptune typically takes 165 years to make the same journey. As you see, it is tricky to have them in the right place in the sky to get a favorable aspect like they have now in 2020.
All forms of art—painting, photography, music, dance, design, casting, acting, and other artistic disciplines—glow for you financially. This month, art and profits will go together like a cup and saucer. If, on the full moon September 1, you are opening an art gallery, having an exhibit of your work, or debuting your movie, your timing would be ideal. If you are an actor, see if you can audition for a movie or theatrical performance.
Here is another reason that the full moon of September 1 is so special. The full moon is in Pisces, and Neptune is Pisces' modern ruler. Jupiter is Pisces' ancient ruler, and remarkably, they are linked, making this peach of a full moon even more beneficial for you. Additionally, the September 1 full moon in Pisces is your financial eighth house of other people's money, so you see how beautifully this all ties together. You can't go wrong now! If you can take action between September 1 and September 4, you will gather up all the goodness of this full moon. Even a baby step (or soft launch) will work—in astrology, it is the day you take action that counts as the birth of your venture.
On Monday, September 28, Venus will receive signals from her lover Mars, making this a golden five-star day for you on any level—it's a day when just about everything will go your way.
As a rule, if you debut anything at a full moon, such as having an opening of a store, gallery, movie, or showing off your work, the full moon will shine on you, and you can get quite a bit of publicity. Leos know that publicity is good—it helps prosperity.
Here is another wonder-day for you: September 9. On this rare day, the Sun in Virgo will be in perfect harmony (a trine) with Jupiter, the giver of gifts and luck, in Capricorn. As a Leo, you are ruled by the Sun, so while everyone will love this day, you will be favored more than the rest of the zodiac. Good financial news should come in on this gorgeous day. Mark September 9 on your calendar with a big gold star—one of the best days of the season for you! (If you have my astrological wall calendar, now on sale at 50% off, you already know about September 9.)
When you are hot, you're hot—and the September 17 new moon in Virgo, 25 degrees, will prove it by bringing you even more business or work assignments. New moons open a door to six months of trends, so you have a very strong outlook for financial gain in months to come. This new moon is in Virgo, and both she and her partner the Sun will appear in your second house of earned income. Together they will receive dazzling vibrations from Saturn, Pluto, and Jupiter in your sixth house of new work-a-day projects. Your outlook for earnings is so good!
Virgo is a very detailed sign, so if you are looking over your bank and investment statements, you may have some questions for your financial adviser. Having Virgo as your second house of earned income makes you eagle-eyed, realistic, and practical about financial matters, and although as a Leo, you love to enjoy life and spend freely on the niceties of life, right now few of us are going out, and even fewer are dressing up. That will change eventually, but not for the time being, so you might be building a stockpile of cash. This month, you will have a good chance to add money to yo0ur treasure chest.
Mercury—the ruler of your solar second house of earned income— is in the lead, and happily, Mercury will be in perfect angle to stabilizer Saturn and Pluto, the planet of financial growth. Indeed, Pluto rules many parts of life in a horoscope, and growing your savings and generating new business is one of Pluto's favorite gifts to you. Saturn rules long-range planning and promotes feelings of security. This is true when both planets are well aspected to the new moon—you have that now.
If you are a retailer, a real estate broker, or an agent, or work in PR, marketing, the media, or sales, expect the best!
Virgo, an earth sign, is the place of the Sun and new moon, so this month, the emphasis is on being realistic and grounded when suggesting ideas—this is not a time for blue-sky thinking. This may sound disappointing to you because as a Leo, you are always thinking of how much you can expand an expression of an idea, to create it in its grandest form. However, with a preponderance of earth-sign planets (Saturn, Pluto, and Jupiter in Capricorn, the new moon and Sun in Virgo, and Uranus in Taurus, all earth signs), you will have to think about keeping the idea within practical parameters. Keep your crew, budget, and deadline tight.
Don't be sad. I know, the word budget is a word you don't like. I get it, and I am with you. Most creative people don't like the restrictions of a tight budget. It won't always be this way—it's just for now.
At the same time as this new moon, Venus and Uranus will be at direct odds, and Uranus is currently in your tenth house of professional reputation but rules your seventh house of partners/collaborators. You and the person you are collaborating with (or your spouse) may not agree on how to address a certain matter, but you must decide together, so talk it out, and always be diplomatic.
Now, let's turn to another part of your chart, your ninth house. You seem to have a lot going on at a distance from your base, either in terms of a city far from yours or even with someone who is overseas. Every month as I write your forecast, I am surprised at how consistently you have had a strong presence of planets in your ninth house. That part of your chart rules distant travel, international relationships, and assignments, or it might be you are working with someone in your city who was born overseas.
If you don't have work with a foreign company or person, then other parts of life that the ninth house covers might be important to you. Those other areas include media (publishing, broadcasting, and the digital world), legal matters and the courts, or immigration/citizenship questions. Mars is in Aries, a fire sign like yours, so there is solid, sympathetic energy between your Sun and Mars, and that helps—a lot! Right now, Mars is stuck in late degrees of Aries and is taunting Pluto and Saturn, two big guys you would not want to meet in a dark alley. (Mars is poking Jupiter too, but Jupiter is the Great Benefic and won't hurt you.)
This might suggest that a foreign person you are working with is commenting on all you are doing, and you wish in your heart that this person would back off a little, trust you more, and criticize you less. If you are a writer or producer, you may be pressured to finish up a project this month, and still have so much to do, with not enough staff and too little time to get it all done. If you are a college student, you may be unhappy with the last minute notice that you will have to do remote learning.
Tell yourself that you will have to be diplomatic when dealing with high-level people to avoid inflaming the relationship. As you know, warrior Mars is in Aries, which is the sign he rules, so Mars is strong and could easily bang the war drums and cause a meltdown, sometimes by accident! A delicate touch works best.
Fortunately, Venus will be in Leo all month, from September 6 to October 2, increasing your charm to epic levels. There is nothing like a charming Leo to melt the polar ice caps.
On Monday, September 28, Venus will receive signals from her lover Mars, making this a golden five-star day for you on any level—it's a day when just about everything will go your way.
If you want to use September 28 for romance, you will feel the approaching energy build over the weekend of September 26-27. You may want to take a little trip because the full moon will be very close, October 1, in Aries, causing you to want to pack your bags and go. Perhaps you can take a drive into the country with the one you love, and enjoy some private time together. (Ask grandma to babysit!)
—————————————–
Please Note: On October 1, 2020, there is a full moon in Aries 9º, not Aquarius 9º. We apologize for this error in our 2020 calendar.
——————————————
SUMMARY
You've been working hard, but even so, you are likely very glad to have a job that doesn't allow you a moment to be bored. Your expertise is valued, and it's good to feel an integral part of any project.
This month is largely about money—how to earn more, how to manage the money you have to your advantage, and how to make it grow. Your expenses are starting to run high, and happily, your job needs you, allowing you to keep up good cash flow. The full moon of September 1 will require you to send a check to pay a large bill, and you will be able to do it.
You seem to have a lot going on at a distance—possibly in a foreign country—that continually needs your attention. Mars is still jabbing Saturn, Pluto, and Jupiter relentlessly, so there's no end to this situation now or in months ahead. The problem may be a difficult client, slow shipments due to a backlog in customs, or simply that a lot of orders are coming in, and it's become hard to keep up with them all. It's good to know it will last through December because you can plan accordingly.
If you work in broadcasting, publishing, or digital media, you may have too many deadlines requiring you to work into the wee hours of the morning. In each of these cases, Neptune will be linked to planets in your work-a-day sector, including benefic Jupiter, Saturn, and Pluto, offering rare inspiration. Tap into it, and you'll turn out exceptional work.
The overriding theme of September will be money—make money, spend money, and pay bills. To that end, you will be successful. The full moon of September 1 will fall in your eighth house, which covers commissions, royalties, grants, mortgages, bank loans, university financial aid, unemployment insurance, and government stimulus payments, as some examples.
A full moon usually brings closure, so you will likely get a check, but also send some out, too. The Sun, in your second house of income, will be in ideal angle to Uranus, the planet of surprise, so the money you see at the very start of September may happily come in unexpectedly. Adding more thrills, Jupiter in Capricorn will also be in the ideal place to send the full moon his gifts, so a check you will be given is likely to be generous, and it would be for work you completed previously. The Sun is your ruler, so you are in an especially fine position to take full advantage of the sparkling luck at play in the first days of September.
But wait—September 9 will be a spectacular day, one of the best of the season, also for generating more income, so by all means, use it for an important interview or presentation.
Making money will still be on your mind, but more concretely after the new moon, September 17. At this point, you will have formulated a plan and will be ready to put it in to action. The new moon is in Virgo, a very detailed, articulate sign, and that new moon will give you all sorts of help from three titans of the solar system, Saturn, Pluto, and Jupiter. All three are based in now your sixth house of work projects, and you will be on a roll—and almost nothing can stop you.
Venus wants to get into the act too, so she will be touring Leo and send shimmering vibrations to Uranus in your tenth house of work projects. Business will be brisk, and it's clear you are setting up a structure to make even more money during the coming six months and beyond. Your popularity with higher-ups will be strong—you are doing well, and they are aware of your impressive productivity and creativity.
There is one person in your life who has been critical or who is micromanaging you—that's due to Mars in Aries, where he'll remain until January 6, 2021. Luckily, Aries is a fire sign like yours, so you can diplomatically deal with this person (even though you wish they would be less controlling). I think that person means well, so just shrug and go with it—this won't be forever.
Your emotional life will be poised for an unexpected uptick, too. Venus will enter Leo on September 6 and stay until October 2, and with Venus' lover, Mars, in fire-sign Aries until January 6, you just might meet your soul mate.
Circle September 28 as one of your most outstanding days to enjoy love because Venus and Mars will be in divine sync. Single or attached, this should be a standout day, for Venus and Mars will be divinely harmonious, and as both will be in fire signs, and this will favor you. That's a Monday, but you will feel this aspect as the power between the two planets builds on September 26 and September 27. The transiting Moon will be in Aquarius, an air sign that will allow your fire element to burn brighter—make plans!