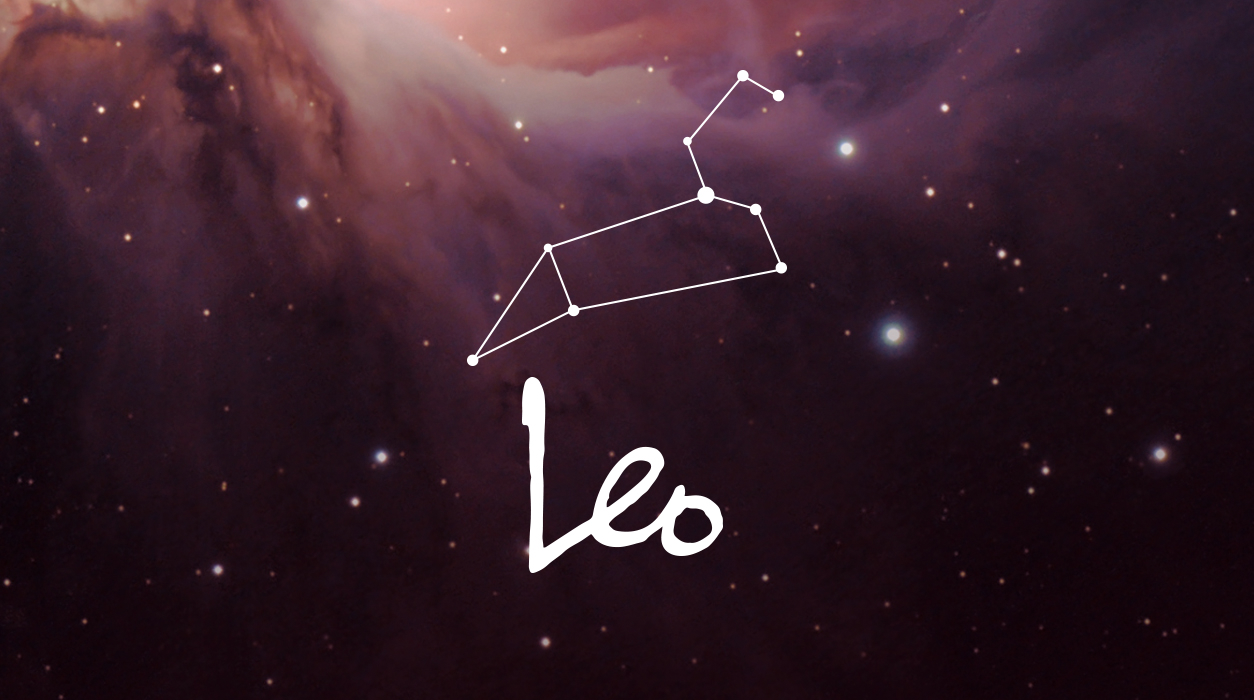 A Note from Susan Miller
SEPTEMBER 2019
Dear Readers,
I can't wait until you read September! It will be a glorious month, with lovely aspects. I was excited as I did my calculations for you and was eager to relate all the good news to you as quickly as possible. This will be a month like none other and special in ways that won't be repeated. Everyone is being given a once-in-a-lifetime opportunity to make a breakthrough on a desire dear to your heart.
Your Horoscope by Susan Miller
In this glorious month, you will be focused very much on finances. Your time will be well spent too, for you are about to see your income climb to new heights thanks to all the good work you've been doing in the months leading up to this one.
You will have five little planets jumping up and down in your second house of earned income, all happy to be together—Mercury, known for his smarts, Venus, known for her beauty, and Mars, known for his energy. All of them were in place to wait for the appearance of the graceful new moon, mistress of ceremonies, dressed in her white silk organza gown, long white gloves, with white roses in her hair, and entering at the arm of her partner, the Sun, dressed in his tux, and looking his dignified best as Leo's ruling star. All the little planets had this celebration in the constellation of Virgo at seven degrees, and this occurred two days before the start of September, August 30, but will color your first ten days of the month.
When the new moon arrived right before the onset of September, August 30, surrounded by these many loving planets, she opened the financial portal you needed to see better pay. This is the part of your chart that rules earned income, not money won or given to you, and that's fine—it feels good to see the reward of more pay. Everything is in place—now you need to speak up for the raise you feel is fair, or if you have been interviewing for a new job or promotion, to ask for the amount that you feel you are due. Be brave—you have half the solar system behind you.
This is the very best point in the year to ask for a raise in all of 2019, so by all means, use this new-moon period now or lose its energy. If you are self-employed, you can gently test raising your rates. Business should be surprisingly brisk from now on, especially in the first half of this month. It would be a good idea to advertise, launch a publicity campaign, or promote on social media.
Uranus is the planet who wishes most to come to the party happening over in the Virgo constellation, but he can't attend—it would take 25 years for him to arrive there, so that's not an option. Almost miraculously, however, Uranus will be in the perfect position—at the highest point in your chart, your prestigious solar tenth house of professional honors, awards, and achievements—to send a golden beam of surprise directly to this crowd of planets.
Uranus, will send dazzling vibrations to the Sun, new moon, Mars, and Mercury—and all those planets are in a perfect place to receive Uranus' shimmering, harmonious beams. As you see, Uranus and the little planets in Virgo, your second house of earned income, will set up a sturdy, direct tie-line between your sector of professional reputation and your sector that determines compensation. When news hits, it will come out of the blue and might just leave you speechless.
At the start of September, Uranus, the planet of surprise, will send dazzling vibrations to the Sun, new moon, Mars, and Mercury—and all those planets are in a perfect place to receive Uranus' shimmering, harmonious beams.… When news hits, it will come out of the blue and might just leave you speechless.
That doesn't always happen in life, to see your reputation rise and your compensation follow in equal measure. Sometimes we garner applause and publicity or even a new, prestigious title, but not a raise—or just the opposite, we earn a raise but no change in status, responsibility, and power. You have it made because this month you will have a chance to boost both, so in short, you can have your cake and eat it, too.
To receive a raise at any time of the year, you would have to have an outstandingly favorable new moon in your second house of income, and that was the August 30 new moon, which will affect you for weeks after this provided you take steps in the first ten days of September.
These planets are in Virgo, the sign of being precise, so it might be a good idea to clearly show how you've added to the company bottom line. Have your backup ready to make a strong case. Virgo is also a modest and practical sign, so whatever figure you have in mind to negotiate, keep it realistic, though it could still be on the higher end of what you think is reasonable.
Uranus will beam the Sun, new moon, Mercury, Venus, and Mars. This is insanely lucky! The fact that Uranus is in supreme harmony with the Sun is significant, for the Sun is your ruling planet and bestows extra clout in this aspect. This is sensational news—you will have breakthrough luck, dear Leo.
Wait, there is more! Saturn will be watching what is going on from his position in your sixth house of workaday assignments, the area in your chart having to do with methods, tools, and the personnel you hire to report to you or co-workers who collaborate with you as teammates. This is not the area that reflects your growing reputation and rise to fame—that's your tenth house, where Uranus in earth-sign Taurus is now.
Saturn is currently in earth-sign Capricorn and he, too, wishes he could come to the party in earth-sign Virgo, but of course, he can't, for he is teaching you how to develop more efficient work methods and how best to work with those you hire to help you. He has been tasked to continue to work with you until the end of December 2020. It would take Saturn until 2037 to reach the constellation of Virgo, so that's not happening either
Saturn is the planet of security and long-term gain, and by a stroke of luck, he is also in the right position to help you. Saturn will direct his supremely harmonious beam to the Sun, new moon, Mars, and Venus, and although his position will be on the borderline of significance, I feel he will be close enough to be effective. Saturn will coax you to try for that raise since to attain it, Saturn knows, will make you feel more confident and secure. Uranus is much closer and in the ideal position to bring you news out of the blue. In other words, your luck will come out of nowhere. Be optimistic!
With Saturn in your workaday sector, your performance on recent projects will lead you to more income, and in turn, your consistently good work will add up to an enhanced reputation and generous compensation. I love that your projects connect to your salary, and your salary connects to your growing reputation for excellence. Perfect!
Your financial dealings and negotiations will be finished by September 13 and the full moon in Pisces at 21 degrees. This full moon will fall in the house of other people's money—your bank, credit card company, student loans, taxes, insurance, and also prize winnings, bonuses, and commissions relate to that house. It is the place in the chart that refers to money that comes to you from sources other than from your paycheck. It is money that you are obligated to pay out but also money that possibly comes unexpectedly. In fact, at the September 13 full moon, you might win a small prize from a charity raffle or scratch-off lotto ticket. Bet it on the full moon—September 13.
Here again, you have luck, for powerhouse Pluto is in the right position to offer support. Pluto rules massive financial institutions, banks, stocks and bonds, hedge funds, and even entire governments, so perhaps if you need a loan, you could secure a low-interest loan from a government program for companies like yours. If you owe taxes or a student loan payment and you can't pay due to extenuating circumstances, it appears you will have a sympathetic ear from a government official if you ask for a payment plan (or a revised one). Pluto is in your house of workaday assignments, so you would likely see a commission or royalty.
By the time the Sun rolls into Libra on September 23, the tempo of the month will change to a faster pace and bring much more fun. You will be able to leave your calculator behind and venture out, dear Leo.
One sparkling day for romance will be September 24, when Mercury, the planet of communication, and Jupiter, the great benefic, now touring your house of truelove, will be cooking up fun on your behalf. A wonderful, exciting text or email might come in, so stay alert. Travel, for any reason, will be highly successful (and profitable if you travel for business).
Lots of reasons to travel will come up for you after the new moon of September 28, in Libra at five degrees. All the little planets that were partying in Virgo earlier in the month won't want to leave one another just yet—it's been too much fun—so they will all simply form a little parade and march right into Libra, your third house of travel and communication. You will have the Sun, new moon, Mercury, and Venus—and within a few days, on October 3, Mars will be there, too. This will be a great time to take off and drive into the countryside for a romantic trip with your one and only.
This new moon will be very positive, and I say that because the new moon in Libra automatically puts loving Venus in a prominent position. To have a happy outlook, we have to see if Venus is having any significant conversations with other planets. Remarkably, Venus will be in contact with the best one—Jupiter, the great benefic—on the very day of the new moon, September 28. That's incredible! Jupiter is in your house of truelove, and Venus is in your house of travel. So that's your key—you would need to take a little trip, not too far away, to find a love interest. You might go to a nearby resort that draws singles for a divine weekend away with friends and see if anyone interesting comes up to you. Or you might travel with your present sweetheart or spouse to fan the fires of love. Also, Libra is an air sign, and you are a fire sign—air makes fire burn more brightly. You certainly do have a great outlook.
If your birthday falls on July 27, plus or minus five days, this new moon has your name written across her little face. The same is true if you have Leo rising at five degrees, or the natal moon at five-degrees Leo, plus or minus five degrees in each case. Do you have another natal planet at five degrees Leo, Aries, or Sagittarius, plus or minus five degrees? Then you, too, will benefit. Honestly, though, every Leo will have something to celebrate.
This new moon of September 28 will set off all kinds of busy activity in the office, and you will have to bring your A-game to keep up. Ringing phones, emails, and texts will suddenly flow in, and you will be needed to attend many meetings. You might take on a collaborator or co-teammate, temporarily or permanently, to help you move the work out, for a new moon in Libra points to partnering up.
Libra rules matters related to law, marriage and brides, beauty, fashion, jewelry, flowers, music, sweets, spas, and everything that embellishes and beautifies life. The assignments that come in are due to be quite special, especially since Venus and Jupiter will oversee all you do. Dear Leo, we will all want to be you.
SUMMARY
You have a fantastic outlook for making money from the minute the month begins, and because you have a whopping five heavenly bodies crowded in your second house of earned income, you're coming up on the ideal time of 2019 to secure an increase in salary. Many of the planets in your second house of earned income will be communicating with Uranus in your tenth house of prestigious career honors, awards, and achievements. An unexpected development in your career will put you in a superb position to negotiate a generous increase in salary. Even a forced professional shift could work to your benefit.
Your unexpected breakthrough seems to be directly related to your rising status in your industry and all the hard work you've done that leads up to this point. The new moon that falls on August 30 will set your opportunities in motion during the first ten days of September. Take this period seriously—as said, this is your best moment of 2019 to make your pitch for more money.
By the full moon of September 13, money will again be your focus, but you must be careful. Neptune will be conjunct the full moon, and both will be in your eighth house of other people's money. Neptune is a lovely planet that encourages creativity in a very powerful way, but Neptune is not always a blessing when focusing its energy on the financial part of the chart.
Neptune rules the arts, and many Leos are indeed highly creative and devote their careers to art and entertainment. You may make a big sale or settle a huge deal involving an artistic product or idea. Whether you work in the arts or not, you might wish to enlist the services of an attorney if you need to sign a contract. It would not be wise to save a few pennies by not calling your lawyer—she will be worth her weight in gold this month.
Alternatively, the money you will be thinking about might have to do with an inheritance, a business where you will strive to share profits fairly or relate to commissions, royalties, or any other income that would come to you outside of salary. If you are dividing property in a divorce, you will reach a settlement now, at the September 13 full moon, plus four days, but with Neptune present, no matter what deal you strike, you need to be sure that all the information provided is complete, that none has been deliberately left out, and that all the data is clear.
Both Saturn (stability and long-term gain) and Uranus (happy surprise) will be in lovely angle to that full moon, so you are likely to triumph in ways you can't quite anticipate, possibly through an eleventh-hour twist that works to help you. If you are negotiating benefits with your employer, you are likely to do very well—speak up.
In the last week, the new moon in Libra will arrive on September 28 with the Sun, Venus, and Mercury also in Libra, your third house of quick, short travel. This new moon will affect you next month, during nearly the entire first two weeks of October and allow you to travel. After having had several financial questions and actions to take earlier that may have made you feel constrained and pinned to your desk, you can now start planning a fun weekend getaway.
The location you choose to go to is likely to be especially sumptuous, for Venus will be prominent at this full moon. You might want to fly to a location that has fall foliage or to a breezy, cool mountaintop to enjoy a panoramic view (Libra is an air sign). Jupiter will be in fine angle to Venus—in an exact sextile, indicating opportunity—so you will be in the ideal position to enjoy romance and luxury. You might also be in a celebratory mood since this month will favor you above most others financially. Stop to mark the moment, dear Leo.