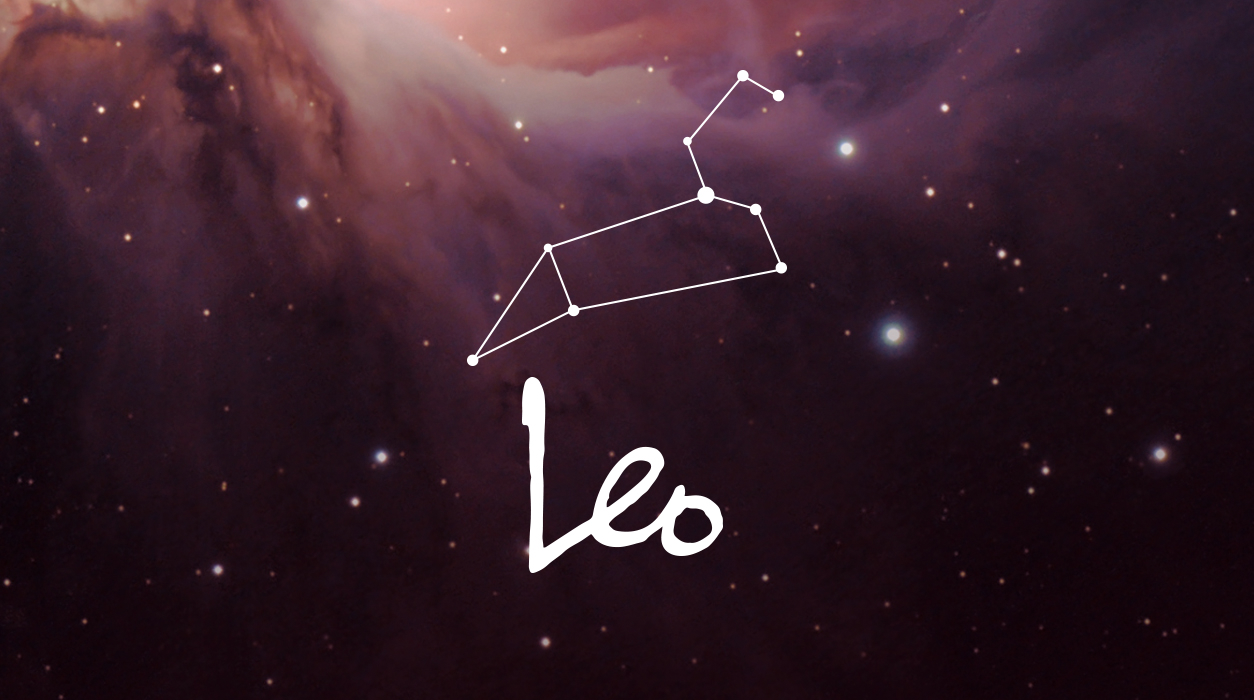 A Note from Susan Miller
NOVEMBER 2019
Dear Reader:
Here we are in November already! Thanks goodness, even allowing with Mercury retrograde until November 20, this will be a far better month than October turned out to be.
I have been working on many surprises for you. I just debuted my work on Slowdance.com, which is a site and shop run by the elegant Jung Lee. She carries the most beautiful important china, silver, crystal, and more. Vogue loves Jung and raves about her sense of style.
Your Horoscope by Susan Miller
Many people found October a difficult month, but November will be an improvement. The new moon of October 27 accented your solar fourth house of home, and often that would be a good development, but that was not likely last month. Uranus, the planet of all things unexpected, was directly aiming his erratic vibrations to the transiting Sun and new moon in Scorpio. The Sun is your ruling star, so to have Uranus put the Sun under siege is usually not fun. Not every Leo felt this, as that new moon and Sun were at four degrees, so if your birthday falls within five days of July 27, you likely did notice some sort of episode, or will.
You may have been browsing new apartments or houses with the plan to move at some point, but with aspects like I just described, things likely went (or still will) go haywire. Alternatively, you may have been dealing with a psycho landlord, or a roommate who ate up all your lamb chops and left you with no dinner and only an inch of milk (or almond milk) in the container for coffee. No doubt that October 27 new moon was a tough one, and if anything came up, it would take weeks to fix. Alternatively, you may have a concern about your mother or father or another member of your immediate family. Aspects like these are sent to us all to cleanse a situation and to help us understand it with greater clarity. We don't like them, but they do help us see reality and almost force us to do something—to either improve or leave the situation.
Mercury started to retrograde in the same part of your chart that the new moon of October 27 focused on—your home and family sector—on October 31, to continue until November 20. Now with Mercury retrograde in the same house, you may think through your needs and change your mind about the plans you had made for your living quarters.
Meanwhile, Mars is continuing his tour of your third house of travel and contractual matters. Mars will exert a cheerful vibe for you in Libra, an air sign that blends beautifully with your fire-sign Sun.
The one day that Mars might pose a challenge will be on November 5 when Mars will be in hard angle to Pluto. On this day, you may encounter a difficult client who uses a scorched-earth method of negotiation, demanding you follow his rules or he's walking out. It can be stressful. The topic will be an assignment that this client would like to do with you. There is something about this person that makes you want to work with him—it might be the money you would earn—and so you might be willing to deal with his or her bossy treatment for the length of the project. See if you can give up something meaningful to your client, but not so much to you for a more winning situation.
The full moon of November 12 will be an exciting one. It falls at 20-degrees Taurus, the very pinnacle point in your chart, and will light your solar tenth house of honors, awards, and achievements. It seems you are due for a promotion or a new position with more responsibility and power. Or you may have the kind of publicity you only used to dream about.
You will feel that life is improving on November 8, when the Sun will be in beautiful angle to both Saturn and Pluto in your assignment sector. You may come to terms with this challenging client by then, or you may have another, different client come in who wants to work with you. You should not sign papers if you can help it—say you have to send all contracts through legal first, which will give you the time you need to cause a delay. Mercury will turn direct on November 20 but will be in better shape by November 29, your best day to sign.
Most of the month, the Sun will be transiting your fourth house of home, so your family may help you with a down payment on a new house or condo, or you may be thinking of renovating your present home and talk to contractors and designers. It's a good time to browse and interview home-related professionals, but not to announce your decision just yet. Keep doing your research, and you will know when you have found the right team to help you.
The full moon of November 12 will be an exciting one. It falls at 20-degrees Taurus, the very pinnacle point in your chart, and will light your solar tenth house of honors, awards, and achievements. It seems you are due for a promotion or a new position with more responsibility and power. Or you may have the kind of publicity you only used to dream about.
At the same time as the full moon of November 12, Mars will be beautifully oriented toward Jupiter, the giver of gifts and luck. You might earn kudos and publicity now for exceptional, fine creative work or win the green light for a new, massive artistic project, a prospect that excites you. There is no doubt about it—this is a major moment of the year for seeing your name in lights.
After this dazzling full moon, which you will feel within four days of November 12, you will have a quiet week where you can follow your own agenda. Mars will move to Scorpio for the first time in two years on November 18 and redirect your attention back to your living situation. Mars will remain in this area, riveting you on home and family, until January 3, plenty of time to decide what you'd like to do, and this time, you will have Mercury in strong, direct orbit, so life will move along swiftly.
Your finances should instantly improve once Neptune goes direct later in the month, on November 27. Neptune has been retrograding since June 21, so this is welcome news. If you work in the arts, on fees, commission, or royalty, your checks will increase, and you will have an open road until the end of next June.
In a month when special days stand next to difficult days, I do have one odd day to report—Sunday, November 24, when Mars will oppose Uranus. This is a challenging, sometimes explosive aspect, where warrior Mars will directly confront Uranus, the planet of all things unexpected. Mars will be in your home sector, and Uranus will be in your career sector, so there will be pressure to serve on both fronts. Your family will need you, but so will your boss or client, and both sides will be insistent.
What makes this day odd is that on the same day, November 24, we will have one of the rarest and most beautiful aspects—Venus conjunct Jupiter in Sagittarius, your truelove sector. This is a magical, enchanting aspect. When it comes to love, fun and matters involving children, this could be a standout day for love to pull at your heart strings.
Another way this aspect may affect you—near, but not necessarily on November 24—is that you may have a romantic feeling for a colleague. Perhaps you'll catch the eye of someone new at work who might work in the accounting or budgeting department. If you work in an industry that deals with historical artifacts, landmark buildings, estates, or antiques and heirlooms, you will also have a good chance of meeting someone on or near the weekend of November 24. Uranus, the planet of surprise, will be perfectly situated, so be open to the possibility. It only takes one day to change your life.
Speaking of love, one of the best new moons of the year for your romantic life will appear on November 26 in Sagittarius at four degrees. This new moon will be capable of bringing you exciting new love if you are single, or of drawing you and your partner closer if you are attached. This lovely new moon might even bring news of a baby if you hope for one. If you have children, you will have more time and fun with them in the weeks ahead.
All Leos will have a reason to look forward to this new moon, but if your birthday falls on July 27, plus or minus five days, you will be in a perfect position to take advantage of this gorgeous new moon. The same is true if you have the natal moon in Leo, or Leo rising at four degrees, plus or minus four degrees—you will especially love this new moon.
Jupiter is still in Sagittarius and is about to leave next month on December 2. While you still have Jupiter at your side supporting your love life in a once-in-12-year visit to your fifth house of truelove, be out and circulate. Have fun this month—see what the world has to offer you. You might be surprised and thrilled with who you meet, especially in the last week of November.
SUMMARY
Recent unexpected events of late last month involving one or more family members, your home, or other property you might rent or own may be still on your mind as you enter November. You might have more unsettling news regarding this area when Mars opposes unpredictable Uranus on November 24. This means you won't be able to put the matter to rest quite yet. The reason might be that you will first have to investigate your array of options.
Your career will bring fantastic news within four days of the full moon in Taurus on November 12. The careful, detailed work you've done on projects lately has impressed VIPs, and you will see how much they appreciate your efforts at this full moon. Saturn and Pluto, two powerhouse planets, will see that you receive the attention you deserve. If you take a job or promotion at this time, it will represent a major move ahead. You may want to set up a home office, for it appears you will be bringing work home, and you will want to be comfortable doing it there.
Mars will see that you can travel this month, too. You will likely go short distances, most likely for pleasure, perhaps returning to a spot that you used to visit years ago and now would like to experience again. Mars and Jupiter will be in sync on November 12, so that would be your best day to travel for any reason.
You might have more than usual interaction with your sibling or a cousin in November, too. This won't be a sleepy, quiet month, but quite a busy one, so you'll have to be organized to keep up with fast-moving events.
Mercury will be retrograde most of the month, a phase he started on October 31 and will continue until November 20. Take your time making decisions, and if you are presented with papers to sign, put off doing so until November 29. Mercury (by then moving forward) will be in perfect angle to Saturn, giving your agreement a spirit of longevity.
When Mars opposes Uranus on November 24, you may be unexpectedly confronted with news that pulls you in opposite directions, home versus career. Your family may wish you did not spend so much time at the office focusing on your career, but judging by your horoscope, you need to spend time on your professional life. You have a tiger by the tail, and it took a long time to arrive at this point, so don't let up on career matters just yet, not while you have such strong potential for growth.
Once Neptune goes direct on November 27, you will have a good chance of making more money, and doubly so if you work in the arts or entertainment. Neptune will remain strong until the end of June 2020, so you have good prospects for financial gain. Performance-based income will benefit you.
Your favorite part of the month will be at the new moon on November 26 in Sagittarius, your solar fifth house of truelove. In the ten days that follow this new moon, fun will rule your days. If you are single, you may meet someone new, so look your best. If you are attached, you may decide to travel together soon, in late November or early December. Do you dream of having a baby? With this friendly new moon, hold on to that dream, for with your glittering star power trained on your personal life, anything is possible now.