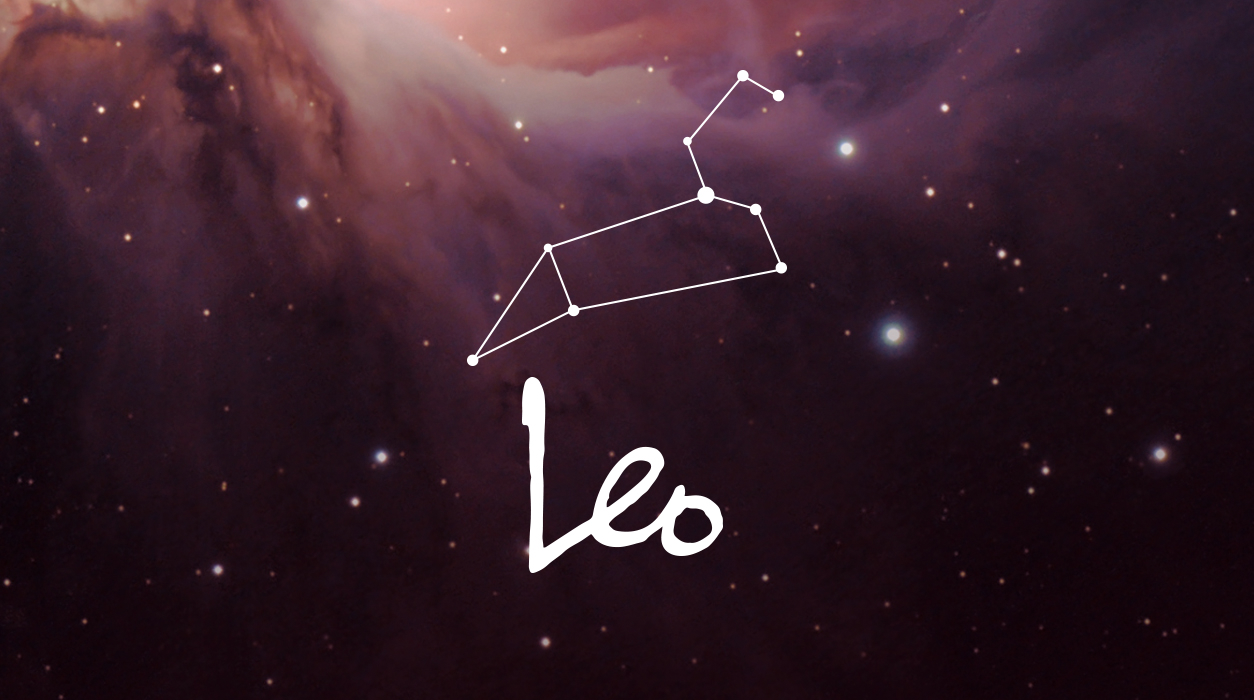 Your Horoscope by Susan Miller
Last month, on April 22, you had a very powerful new moon in your tenth house of honors, awards, and achievement. That new moon was conjunct Uranus, bringing surprises in your professional life, and if they have not yet occurred, you may notice something in early May. I can't tell which way Uranus will affect you because with Uranus, things can go either way. All new moons open a portal of activity, and certainly, you were, and still are, thinking about your career, and you seem to be doing well.
If you were laid off (I don't see that necessarily, but if you were last month), the company may have done you a favor, for I see you rising to the top like cream in your new situation.
Saturn was in hard angle to that new moon and the Sun, your ruler, so if you are currently employed, you likely have taken on quite a bit more work, and you may have acquired (or soon will acquire) a new title. It seems your company cannot give you a commensurate upgrade in salary at this time. Your bigger title will give you greater authority and help ease your interactions with others inside and outside your company, so accept that title graciously. Someday, when the world heals from the pandemic, there will be time to discuss salary.
If you are currently not employed, that new moon gave you a chance to find work, so as you enter May and you need a job, keep hunting by contacting all the influential people you know who might be able to help you. With Uranus in your tenth house, swift-moving changes occur, but in all the chaos, opportunities will lie at the core. The chance you needed may be at hand—you can now go after the job you've long wanted but never had the courage to seek.
Near May 7, your attention will switch to your home, and a decision or action will culminate within plus-four days. May 7 is a full moon in Scorpio at 17 degrees. You will have help from Pluto and Jupiter at that time (both are within a wide tolerance of a good aspect), so if you have a dilemma you need to solve, you will find the right answer. I feel no matter what comes up, if you need money to fix the problem, you will receive it. Good-fortune Jupiter will be nearly conjunct Pluto, a very good sign that you will be able to lay your hands on the money. (I am not saying you will necessarily need money, only if you find you do.)
I think you will temporarily see rising expenses but only for a short time. Mars will enter your eighth house of other people's money on May 12 and remain there until June 27. You may know about your impending outlay of cash already—perhaps you need to buy a new car and have been putting aside money to cover the down payment, or you need money to sign a new lease. You may need to take care of a water problem in the walls or a leaky roof, as two examples, or you may have planned to send in your college tuition payment.
Alternatively, sometimes Mars in a financial house brings a dispute about money, such as when someone who owes you money doesn't deliver the check. This could be your ex, who can't send child support, or a roommate, who can't give you half the rent. These things happen in life, but in a pandemic, the slightest change in your finances can cause stress. If you're not able to pay someone because another person has not paid you, do the right thing, contact the one you owe and honestly share your situation. Promise to call back when you know more, and offer to send some of the money if you can. The worst thing you can do is hide under the bed and say nothing, and we all know people who do that. Even if you have no news to share, say that, and promise to stay in close touch.
May 14 until May 18 could bring you unbelievably good news about your career, either in terms of a permanent job, a promotion, or a new business. Wait! There's more! Mercury will receive golden vibrations from Jupiter and Pluto. At some point in this string of days, you will likely be offered a wow of an opportunity for your career—you only have to do your part by seeking the work.
Let's go back to your career for a moment. Saturn is now within orb of a challenging position to Uranus, the latter planet now based in your tenth house of career. A sudden shift of industry conditions may have you reevaluating the strategy and structure of your company and also how you need to form a partnership, joint venture, or close collaboration that might need new thinking now.
Uranus is all about the future, and Saturn is about the past, and the challenge will be what to save as you move forward and how to innovate and adapt your work to the shifting conditions of the marketplace. This will become a far bigger theme in 2021 than now—you are starting to receive clues of how the lay of the land will look next year. It's clearly time to modernize and reevaluate some of your assumptions, methods, and business collaborations and commitments. You won't want to rush this process, for it will require much thought.
Saturn will gradually continue to move into a closer, tighter, challenging angle to Uranus throughout 2021, and you will need to decide how you and your work will adapt to a world that's changing before our eyes. It will be worth the time and effort to think and plan now—afterward, you will be known as quite an innovator.
Coming back to this month, you will have an especially happy string of days from May 14 until May 18. As said, your ruler is the Sun, and on May 14, you are likely to have help from an influential VIP who can get you work, or if you are working, a very sweet assignment. By May 17, things will become even better, for Jupiter will be in ideal angle to the Sun. May 17 is a Sunday, but you could start to feel the glow earlier, as the aspect builds, starting May 15, and through May 18, the day after, a Monday.
This string of days, May 14 until May 18, could bring you unbelievably good news about your career, either in terms of a permanent job, a promotion, or a new business. Wait! There's more! Mercury will orbit next to the Sun, so the messenger planet will receive the same golden vibrations from Jupiter and Pluto. At some point in this string of days, you will likely be offered a wow of an opportunity for your career—you only have to do your part by seeking the work. Ask friends for help and also call VIPs you worked with in the past. If you look, you will find work—and compensation—that might knock your socks off. All you've done in the past is now coming to a reward point.
On May 22, you will have a new moon in Gemini, two degrees, in your friendship house, an area of the chart that also rules your membership in a group. I feel a friend will be very helpful to you in terms of advancing your career, either in helping you find a job or establishing a new business if you are self-employed. I say that because Venus is the ruler of your prestigious solar tenth house of professional advancement, and Venus is among the crowd of planets in your eleventh house of friendship, so a friend or acquaintance can help you grasp a lucrative job opportunity.
Venus is orbiting with Mercury in your eleventh house, and Mercury is also receiving great vibrations from Jupiter and Pluto—Mercury rules your salary sector. Venus, Mercury, the Sun, and new moon are all in Gemini, the sign of the twins, so you could uncover two opportunities. Your ability to speak and write in a compelling way will be prized, too.
If you are out of work, consider your membership in a club as a possible source of help in your job-hunting. I am not sure how that might work, but it would be a good idea to think about someone at the helm of the organization who might have ideas or an introduction for you.
If your birthday falls on July 26, plus five or minus four days, you will do outstandingly well at the new moon in Gemini on May 22. The same is true if you have Leo rising or the natal moon in Leo, or a natal planet in Gemini, Libra, Aquarius, Aries, Sagittarius, or Leo at two degrees, plus five or minus two degrees in all cases.
In terms of your relationship, if you live with your sweetheart or spouse, since March, you may have found quarantining day and night a bit difficult. Little annoyances may have surfaced through April. That's to be expected, and don't view this as a sign you and your sweetheart or spouse are not compatible. Once Mars leaves Aquarius on May 12, your relationship will go back to its loving ways, and you won't likely encounter these little hiccups in your interactions any longer.
Venus, the planet of love, will go retrograde this month from May 12 until June 24, so if you had to postpone your wedding—although very disappointing and possibly expensive—the universe likely helped your impending marriage. I was very concerned last year when I saw Venus retrograde in May and June, often thought to be prime wedding season. It's never wise to marry when Venus is retrograde, for if you tie the knot while Venus is in this weakened state, affection may cool off. If you can secure a refund on your deposits, switch your wedding to 2021—do not schedule it to a date later this year.
Venus rules love, but also good looks, so if you hope to experiment with your hair color at home, do so in the first 11 days of May. Also, if you want to buy a new top to wear during one of your Zoom conferences, the same timing would apply—buy it (or any other new clothes) from May 1 until 11.
Not only will Venus go retrograde this month (and next), but Mercury will start to retrograde next month from June 17 until July 12. This means you will have to wrap up as many deals as possible now. Venus rules profits too, so postpone a product launch, especially if the target market is women, to after July 12, when both Mercury and Venus will be direct again.
Pluto just went retrograde last month on April 25 and will stay retrograde until October 4. Jupiter is traveling arm-in-arm with Pluto, and will also retrograde this month, from May 14‌ until September 12. Saturn will also go retrograde this month, and that's ironic because Saturn has been traveling very close to Pluto and Jupiter, too. Saturn will retrograde from May 10 until September 28, 2020.
With all these planets retrograde, you will find the pace of life will slow down even more. Your projects at work will take longer to complete, so add extra time to your estimates. Financially, as you have seen, you have a great outlook, so seek out work now, and hurry, before Mercury turns retrograde on June 17. You should be very pleased with the way May turns out.
—————————————–
Please Note: On October 1, 2020, there is a full moon in Aries 9º, not Aquarius 9º. We apologize for this error in our 2020 calendar.
——————————————
SUMMARY
Your career successes are rolling along, and your reputation is increasing with each passing day. Seeing progress has to be gratifying. A spectacular day for professional progress includes May 14 when your ruler, the Sun, exchanges beams with Pluto, for it will be a day when VIPs will heap favor on you.
Another special day will be Sunday, May 17, when Jupiter, the giver of gifts and luck, will also be in communication with the Sun. (You can use this aspect as it builds, during the week on May 14-15, and also on Monday, May 18. Of these dates, May 14 and 18 will be best for you.) If you need to hire help to ship your assignments, you will be able to find impressive candidates—smart, energetic people you can afford and who will prove themselves to be gems.
With all good news emerging at work, it would be easy to neglect other parts of life, but at the full moon of May 7 (plus four days), your attention will come straight back to a culminating matter regarding your home or family. This full moon is harmonious, and if you're renovating one or more rooms, Neptune's friendly beam to the Sun seems to ensure a graceful outcome.
Your family will welcome your attention, so schedule a FaceTime session, if possible, over the weekend of May 9-10 when travel might not be possible, but when the warmth of family will be comforting to one and all. In the US, that weekend holds Mother's Day, so find a pretty card for mother (or an entire slew of them, as I would do for Little Mom), and while you are at it, choose a little gift for her.
When Mars enters your eighth house, from May 12 until June 27, you will enter a high-spending period. You might borrow money or put higher-than-usual charges on your credit cards. Yet money will come to you, too—watch for an unexpected windfall when Mars has contact from Uranus on May 24.
Meanwhile, in another corner of the sky, Venus will go retrograde from May 12 until June 24. Venus is the ruler of your solar tenth sector of career, so even though you have been doing well and continue to do so, during Venus retrograde, you will need to tweak and reassess your direction in terms of one project or goal. You will have 40 days to accomplish those tweaks.
Once you reach the new moon in Gemini on May 22, you will have fun, too. You will have four heavenly bodies in compatible air signs that will ignite your inner fire and passions in your eleventh house of dreams, hopes, and wishes. This month you will have a good shot at achieving one desire that is dear to you. Friends will look out for your interests this month, and they will draw you out of the house and into their world, their events, and their circle of friends. Your friends will be inspired by your fresh, original ideas, too. Don't plan on starting a new romantic relationship while Venus is weak in retrograde—romance will shine brightest in late July and August.