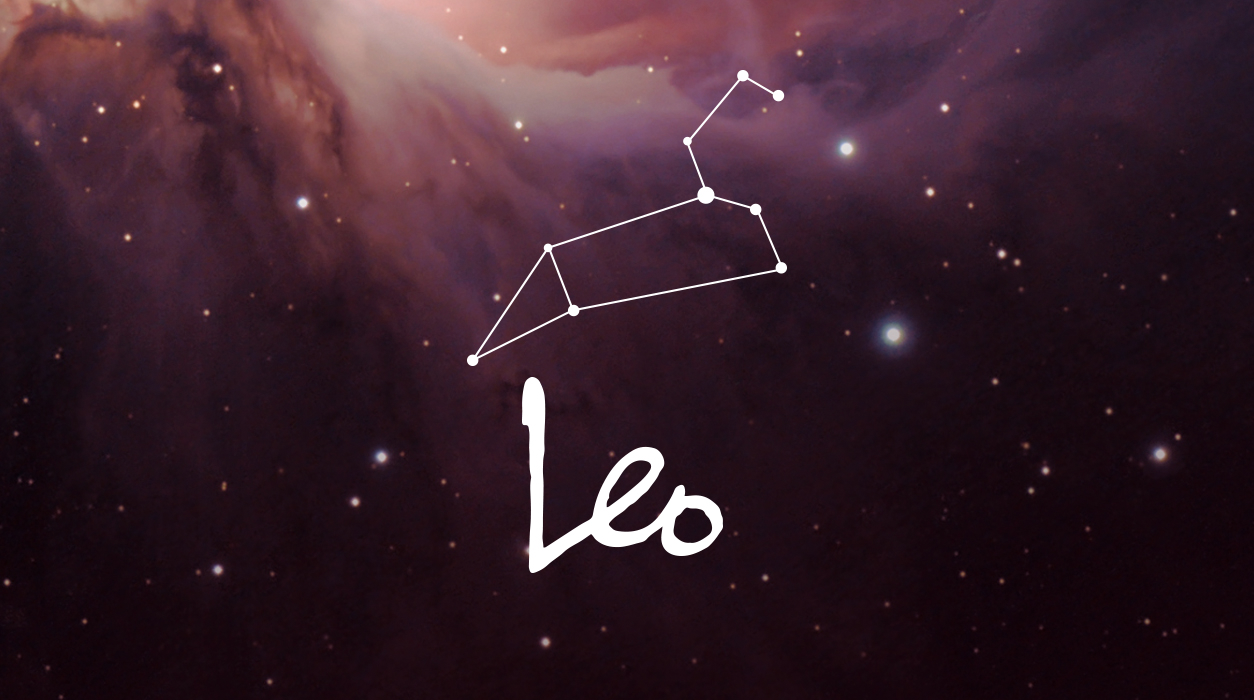 Your Horoscope by Susan Miller
Since May 12 last month, you may have noticed your costs are rising and that you are drawing on your checking account or credit cards. This is due to Mars moving through your eighth house of other people's money. This house rules charges you put on your credit cards, money you borrow from a bank, a check that comes to you from the government as a business loan or stimulus check, or it may be income that represents unemployment insurance.
Money comes in, and money also goes out. You seem to have high expenses, and try as you might to keep them down, they seem to keep popping up like manhole covers that won't stay shut. You may be getting ready to pay taxes or have high child care expenses, or a creative project may be costing more than you anticipated. This drain on funds is temporary and will only continue until June 27 when Mars leaves this part of your chart and enters a much more compatible sign. This is good news.
Something involving money seems confusing, though, as Mars is moving very close to Neptune, the planet that has many fine attributes, such as its promotion of the arts and creativity, and it also encourages compassion and charitable work. Neptune has another side, however, for this planet can manufacture fog or throw a veil over reality, making it seem softer but obscuring details. Often, Neptune can be a welcome planet, but when Neptune is in a financial house, as it is now (and in hard angle to the June 5 full moon eclipse, Sun, and Venus—more on that in a minute), it can cause problems by obscuring data.
If you have always let others manage your finances, take an active role this month. Ask questions and demand backup. Someone may be hiding funds from you in a business deal or saying they can't send you promised child support, but they might not be truthful about that. If so, with the pressure the June 5 eclipse will put on Neptune, I feel information will come out, all at once.
This month will have a number of crosscurrents, and I will list them for you. In terms of financial paperwork that comes in, such as your bank statement or credit card report, look at the details and make sure everything is in order. Guard against unauthorized charges on your bank account or credit card. I have a little story to share with you that I hope will work to convince you how important it is to be actively involved with your finances.
As a routine, I call the bank every morning to see which checks have passed through my account and which ones are still outstanding. (Some people who work for me take a long time to cash their checks, so after two weeks, I call them to make sure they received the check in the first place.) One morning, I listened to the service line read me by audio the checks that came through the day before with their check numbers. Two checks the service line reported cashed were very large and completely unfamiliar to me. I went to my bank's app to look at a picture of these checks and was shocked at what I saw. Someone had actually gone through the trouble of printing checks in my company name, signed my name, and sent the two checks to people I didn't know and never heard of.
I immediately called my bank, and luckily this happened before the pandemic, so my bankers were there to help. The person had committed fraud, and it must have been an inside job, because he had printed checks that had all the correct little computer numbers printed along the bottom of the check. The check colors were all wrong, and my signature he faked was laughable. My banker believed me instantly—even the check numbers made no sense.
At the June 21 eclipse, it seems you may get hired for a one-time work protect that can help bring you good income. Jupiter and Pluto, associated with your work-a-day projects, are big financial planets, so it looks as though your fee would be generous.
We immediately vacuumed the money out of the two unknown persons' accounts and put my money back in my account. There is a postscript to this story—the crook called me a week later, upset that I had taken my money back! I told the crook that my bank helped me get it, and this time I could tell he was the one who was shocked. I never thought it was possible for someone to go and print checks in my company name.
Luckily, I caught his wrongdoing the day after it happened, so the bank said it was easy to fix. It pays to be vigilant. If I hadn't caught it until weeks later, it would have been harder to fix. I still had to change my account number, get a new ATM card, order new checks, and notify companies that wire funds to me of my new account number. I share this story with you to ask you to watch over your bank accounts too, especially this month.
The big news this month is that we have two eclipses and a third one coming in early July. Eclipses often create dramatic news if they touch the mathematical degree of your Sun, natal moon, or one of your natal planets. Lunar eclipses are full moons, and they bring an end or finish to things. Endings sometimes make us cognizant of the passage of time, and they make us nostalgic or sentimental. Both lunar and solar eclipses usually ask for an adjustment to a new condition. They are famous for shedding a brilliant light on a situation, giving you plenty of information you didn't have before and changing the way you view it. You could correctly say that eclipses are messengers of truth.
The June 5 eclipse will be in Sagittarius at 16 degrees, and it will light your fifth house, which rules romantic love. In that sense, this eclipse will affect you if you are dating but not yet in an established, committed relationship, such as marriage. (Marriage and even business relationships are contractual matters, covered by the seventh house, not this one.) It seems it's time to make a decision—stay and marry, or leave without regret. Eclipses tend to foster black or white, yes or no decisions. If you are very happy together, this eclipse may bring outside forces to bear to make you decide if it is time to get engaged. Venus is retrograde, so I suggest you wait until you get to your birthday to do that—the end of July or August would be better.
The fifth house also rules pregnancy and the care of your children. You may have to decide whether to have a baby when a surprise pregnancy comes up. Or you may need to determine whether you can do something special for one or all of your children, such as to send them to music or ballet lessons or perhaps to a private school. Alternatively, your sister, cousin, or other close relative may have a baby now, bringing joy to the entire family.
Finally, your fifth house, where the eclipse is falling, is also the house of imagination, artistic expression, and creativity, so you may see a major creative project come to an end. If so, you will be proud, but you also might be a little sad that the team you worked with will now disburse, and you won't be working together like that anymore.
As I alluded to earlier, the full moon lunar eclipse of June 5 at 16 degrees Sagittarius will be in hard angle to Neptune and Mars. You might be tense about money. One possibility is that you will argue with your partner about not giving you a fair share agreed upon earlier. At this eclipse, don't take things at face value—look at the backup paperwork.
This is no ordinary debate—things may get very heated with Mars at precise, hard angle to the full moon eclipse. Fortunately, this eclipse is in a mutable sign, which means it represents a fluid and flexible situation that can be changed by talking about it. (Mutable signs are very communicative, and they will urge you to be that way, too.) The Sun and Venus are in your eleventh house of hopes and wishes and doing battle with Mars and Neptune, so you may temporarily have to put on hold something you had hoped to do or buy, at least until this question can be settled.
You may be worried about having a baby or wondering how you will work if your child or children will have to do remote learning instead of going to school. The pandemic has made this a tense time for many people. If you sell an artistic creation near the June 5 eclipse, you may feel you deserved to be paid more than you received, but the only way you were able to make the deal was to come down in price.
If you get a long-awaited letter from your insurance company or the financial aid department of your college (or your child's college), you may hear you won't be approved for as much as you hoped and had anticipated. In that case, write a letter of appeal. Although eclipses tend to be non-negotiable events, because of Neptune's (fog) harsh angle to the eclipse, Sun, and Venus, the person in charge of approving the funds may not fully understand your situation. That is why I say write a persuasive letter to clarify your points—it's always worth a try. The Sun is your ruler, so it's significant that it is prominent in the mix.
There is another reason I say go back to clarify facts if you don't like the news of the June 5 eclipse. (You might like it, but you and I don't know yet.) Mercury will go retrograde from June 17 to July 12, and you will start to feel the delays and scrambled messages as soon as the month begins. We all feel the effect of Mercury retrograde at least two weeks prior to its onset. Within a Mercury retrograde month, we all have to go the extra mile to make sure our messages are clear.
If your birthday falls on August 7, plus or minus five days, no matter what comes up, you will have the power to improve the situation because this eclipse's degrees will be friendly to your natal Leo Sun. The same is true if you have Leo rising at 16 degrees or the natal moon in Leo at the same degree. Also, if you have a natal planet in Aries, Leo, Sagittarius, Libra or Aquarius at 16 degrees, you may be helped by this eclipse (allow a tolerance of plus or minus five degrees in all cases).
Throughout this month, staunchly protect your health. Be kind to others by wearing your mask and gloves and by keeping a distance from others when you leave the house. Eclipses can be draining for everyone, and stress can lower your immune defenses. Eat right and get enough sleep and exercise. Above all, be good to yourself and stay strong.
Next, a new moon solar eclipse will arrive on June 21 at the powerful zero degree of Cancer, a cardinal sign. It will fall in your twelfth house of secrets, so again, if anyone has tried to hide information or certain actions from you, it will come out. You will get the full download in the days that follow this eclipse. Be present in all financial dealings this month.
This eclipse again brings financial considerations and some need to get to the bottom of a puzzling situation that is likely to concern you. This time, unlike at the first eclipse, June 5, Jupiter and Pluto will help the financial situation—this help is new. It seems you may get hired for a one-time work protect that can help bring you good income. Jupiter and Pluto are both associated with the work-a-day projects that come across your desk from time to time, and both are big financial planets, so it looks as though your fee would be generous. Along with this eclipse, Mercury in Cancer will be in sweet aspect to Mars in Pisces, another indication that you may do well financially at this time. You have to do your part, though, by looking under ever rock for jobs.
Many planets are currently retrograde: Venus (to go direct June 24), Jupiter, Saturn, and Pluto are all currently retrograde, and soon, Mercury (June 17 to July 12). This means you need to go back to people you used to work with to get work. Developing new business with people who have no history with you won't be nearly as effective (nor a good use of your time). If you are a college student with no experience, ask your parents and your parents' friends for contacts and a reference. This is a tough market—don't hesitate to ask for help.
Your twelfth house, where all the action is found, is also the house of creativity done behind closed doors, in solitude. You may begin working on a project now that you don't want anyone to see or even know about until you are finished. It may be your own project, or you may be doing it for your employer, working as a member of a team on a big confidential assignment for a future product launch. Either way, you will be determined to keep things confidential and the project away from prying eyes. You will have time to concentrate this month without distraction, and you have the chance now to create work that will later be hailed as brilliant.
At this eclipse of June 21 and after it, you will notice your intuition running at high levels. Listen to it, because if you don't, it will be insistent that you listen—relentlessly. Your intuition will be a powerful protector this month. You may have an important dream in late June too, so if you do, keep a note pad near the bed so you can capture all the details before you forget them.
There is another way this eclipse might work out because the twelfth house rules hospitals, rehab centers, physical therapy facilities, nursing homes, and even jails. As you may know, due to a birth defect, I grew up in hospitals. My Little Mom used to visit all the time, as my hospital stays were long—8 months, 7 months, once 11 months, always continuously without interruption. After I gave birth, I was in for two long months without seeing my baby, Chrissie, who was sent home to my husband and baby nurse that we had hired.
Little Mom used to say, "When we break you out of jail, life will be so bright, Susie!" It's so funny that both jails and hospitals—areas of confinement—are found in the same house. I agree, a hospital is like jail. Anyway, the June 21 eclipse might put you in contact at one of these facilities, say, because you are signing up for surgery that had been put on hold due to the pandemic, or because you are helping a relative, like your father or friend, by being their advocate and also their cheerleader.
A solar eclipse puts the emphasis on the Sun, and you are ruled by the Sun, so these types of eclipses often affect you more than lunar eclipses.
—————————————–
Please Note: On October 1, 2020, there is a full moon in Aries 9º, not Aquarius 9º. We apologize for this error in our 2020 calendar.
——————————————
SUMMARY
If you follow astrology, even casually, you may recall that eclipses set up some of the most important themes of the year. This month, we will have two eclipses—the first on June 5 in fire-sign Sagittarius will blend perfectly with your fire-sign Leo element. This is the first time that we have seen an eclipse in the Gemini-Sagittarius family since June 2011 through May 2013. (Eclipses arrive every six months, generally in pairs. This season we have three, as the eclipses are changing from Cancer and Capricorn to Gemini and Sagittarius.) The one this month on June 5, 2020, is somewhat similar to the one of June 4, 2012, so if you can think of anything that happened that year, you might have a clue of a theme that might come up again.
You have three possible outcomes from this month's lunar full moon eclipse.
It will most likely bring an important culmination to your love life, and you may be called on to make a decision—to commit your love forever to your romantic partner or leave. If you feel you are not compatible, you might leave the relationship. Eclipses tend not to allow any grey area—they demand clear, black-or-white answers. Another way this eclipse could work out is that you may decide whether or not to have a baby, or if you already have your children, to do something special to help one or more of them.
If you are not dating, whether or not you have children, this eclipse may bring an important creative project to a conclusion.
The full moon lunar eclipse of June 5 will bring a hard aspect to Mars in your financial house, possibly reflecting any doubts you have about proceeding with a romantic relationship. Or it may be that you are concerned about having enough money to add a child to your family or be able to do something special for a child you have now. One way or another, money will be at the core of the conversation and meditation in your mind. If you find you are not getting along with a partner, it may be because of the financial stress you've been under lately, yet your financial picture looks bright.
Here is an important point: Neptune will be orbiting close to Mars, so the situation might be veiled, obfuscated, obscured, or confused. Be sure you have verified facts before making an accusation or impulsive decision. Money will be coming in from various side jobs or from new business you can generate if you look for it, so don't automatically assume you will run short of cash. You may be worried for no reason.
By the month's second eclipse in Cancer, June 21, you will still be focused on raising money, and it appears you will be making progress toward that end. Venus will make a decisive beam to Mars, allowing you to easily showcase your talents and your past accomplishment. With Neptune still close to Mars, the financial matter you may be examining appears to need time to sort out because temporarily, you are in a smoke-and-mirrors environment. It may be that someone has not been completely transparent with you about a major financial matter, and if so, eclipses tend to bring a floodlight of information to help you see the lay of the land.
If you are in business with a partner and you normally allow your partner to make all the final financial decisions, you may want to change that system (this would apply as well if you are in a romantic relationship). Take a more present and active role, even if you need to acquire the aid of an accountant, lawyer, agent, or financial advisor to help in the initial phase. You are a quick study, and you can grasp all you need to know. Keep in the forefront of your mind that your career prospects will stay strong and that you are well-liked and respected by your industry and community. That should be a comfort to you.