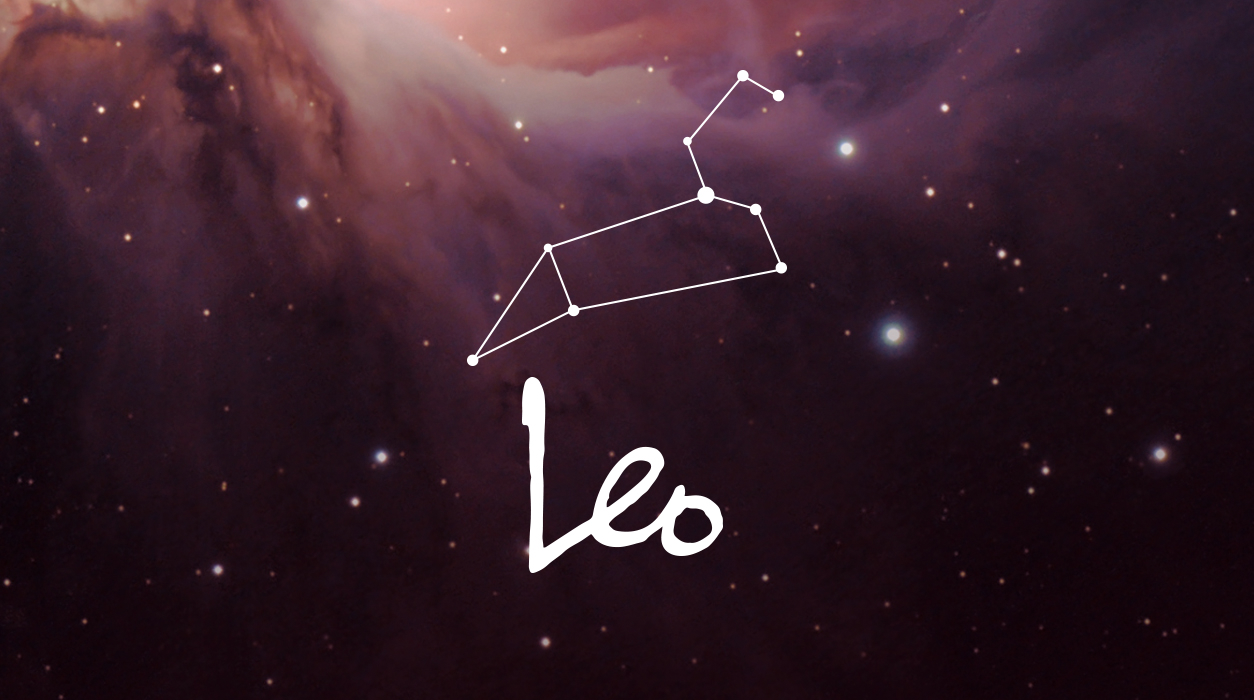 A Note from Susan Miller
JUNE 2019
Dear Reader,
Do you believe in miracles? I do, and I found out that I am not the only one. Albert Einstein once said. "There are only two ways to live your life. One is as though nothing is a miracle. The other is as though everything is a miracle." Albert Einstein said he chose the latter. My own life has been one of high contrasts, with very deep lows (especially in regard to my life threating birth defect and the many surgeries it took to get me well as a teenager), but I also have had the highest highs to celebrate. The contrast has made me grateful for every day I live—that was never a guarantee. I had to learn to walk again, and it took years.
Your Horoscope by Susan Miller
June is your time to play, to have diversions with friends, and to enjoy breathtaking romance. Don't feel guilty about turning your attention away from work, for you will have plenty of time to think about it in July. You have been working hard, and you've not had the opportunities to enjoy fun and love that will come to you now.
This morning, the editor of the Smarter Living column in The New York Times, Tim Herrera, appeared on CBS speaking about an article he wrote extolling the value of occasionally doing little or nothing on a day off. Everyone is too overscheduled these days, and Mr. Herrera made the point that by continually checking our phones and email, we lose the big picture. Experts, he said, know that taking a day of rest now and then will improve creative thinking, productivity, and your ability to come up with problem-solving ideas. Mr. Herrera seemed to suggest that you do not need a strict goal to complete on your day off—spend time with your family, clean out a closet, or send that handwritten thank you note to your aunt for the gift she sent you last month. Here is the segment: https://www.cbsnews.com/video/have-the-day-off-try-doing-nothing/. June is your month.
You currently have Mars in your twelfth house of solitude, which is also considered Pisces' natural house, and therefore the place where the subconscious mind delivers brilliant creative and artistic ideas when you are away from the distraction of others. Taking a day off to simply have a little fun or to rest and do nothing special can be highly productive. The ancient astrologers advised that each year, during the month prior to your birthday, it's wise to think deeply about what you'd like to accomplish in your year ahead. Said another way, between now and a year from now, what experiences would you like to have, and what would you be happy and proud to say you accomplished in that time?
You won't be staying inside alone mediating about the year ahead throughout June, however, because you will have the influence of friends from time to time, too. The joyous new moon on June 3 in Gemini at 13 degrees will see to that—air-sign Gemini blends beautifully with your fire-sign element. Air energizes fire, dear Leo. This new moon will light your eleventh house of friendships, so a friend will likely play a prominent role in your life, especially in the month's first half. Friends will call you to meet for dinner, shopping, or perhaps a museum visit, book signing, a party, wedding, or if you are very lucky, an invitation to your friend's vacation cottage for the weekend. A new moon in Gemini in your friendship house suggests that you will likely be invited to two important events this month, along with little, fun things you can occasionally do with those whose company you love.
Neptune will be in hard angle to the new moon, so if you do accept a variety of invitations, you will be spending money, and with Neptune based in your house of other people's money (credit cards, loans, bank accounts, and more) in a challenging position, you might spend a more than you realize when socializing and receive a shock when your credit card statement arrives. Or, Neptune's influence could mean that you'll find unauthorized charges on your credit card or even from your bank account in the weeks to come. Scrutinize your statements when they come in to be sure nothing is on them that you don't recognize. This is a small drawback to the new moon that you can control and hold in check, so don't become overly concerned.
There's more excitement coming as the full moon arrives on June 17. This will be a magic moment, for you are likely to have an enchanting romantic episode within four days of this date. This is the only full moon of 2019 that's due to brighten your solar fifth house of truelove, and it will appear in the evening sky as big as a pizza pie.
Neptune notwithstanding, this month's new moon is certainly special. It will partner with Jupiter, the great good-fortune planet, and that's a marvelous indication of an enchanting time to come.
There's more excitement coming as the full moon arrives on June 17 in Sagittarius. This will be a magic moment, for you are likely to have an enchanting romantic episode within four days of this date. This is the only full moon of 2019 that's due to brighten your solar fifth house of truelove, and it will appear in the evening sky as big as a pizza pie. Jupiter will again play a big role and be within seven degrees of that full moon, considered significant and portending a wonderful time to come—Jupiter is the planet of luxury, happiness, and joy. If you are single, it will behoove you to step out at the full moon. This full moon falls on a Monday, but the days prior, Saturday, June 15, and Sunday, June 16, might bring on your special moment, or it may come at some point on or just after June 17 (within four days of that date).
Here is still another reason I am so excited about this full moon: Uranus will send a sparkling white beam to the full moon, adding a big element of surprise to whatever goes on mid-month—it's sure to please you.
If you are single, with aspects like these, you might meet your one truelove. Be open to different types and be generous (by that I mean be non-judgmental), just as Jupiter teaches us to be. Don't have a premade list of qualifiers for the person you hope to meet. We don't always know who would be best for us, but Cupid does, so let him perform his magic for you now. Sagittarius, where the full moon will appear, is a travel sign, so it may be that you'll meet your new romantic interest on a trip, or you might meet someone in your hometown who comes from elsewhere with a background very different from yours.
This full moon of June 17 will be exciting, but again, Neptune will be in hard angle to the full moon (just as it was to the new moon), and Neptune can cause confusion, miscommunication, or very wrong assumptions. Do not get carried away in the rush of love, for this full moon could make you feel as if lifted by a helium balloon—up, up, and away. You might be tempted to be too impulsive, so if you want this relationship to last, put it on a slow boil. The magnetism between you is likely to be strong, so resist jumping in with both feet.
If you are already married or in a strong, established relationship, celebrate your love for one another by planning something special under the light of the June 17 full moon. If you have children, see if their grandmother will look after them overnight, so you and your partner can experience private time together in a cozy bed and breakfast inn.
If you hope for a baby, this full moon could bring conception, the birth of your baby, or the baby of a close family relative. The fifth house, which rules pregnancy and birth, also rules creativity, and this month you will be firing on all cylinders, a virtual idea factory of your own.
At work, try to get as much done as you can now, for Mercury, the planet ruling all communication, will be retrograde nearly all of July. The dates of Mercury retrograde will be July 7 to 31, but as you move closer to the last week of June, you will start to notice the slowdown to the pace of life, and that's a trademark of Mercury out of phase. You should not sign papers next month, but if you plan to move, sign your lease (or close on your house) in June, and then move in during July. The date that you sign is what counts—moving can take place in July. If you need a new computer, buy it now—don't wait, for it is never wise to buy any electronics when Mercury is retrograde. If you do, you won't enjoy the item later in the way you expect.
There is another big reason to act in June, not July. We have two eclipses coming up on July 2 and July 16. The first one will be a solar new moon eclipse in Cancer, and the second one will be a lunar full moon eclipse in Capricorn. Next month will have a different mood and tone and will not allow as much time for fun and love. While you have such a glorious outlook, give in to love in June.
One parting word: on Thursday, June 27, the Sun, your ruling star, will receive electric beams from Uranus, giving you a surprising, happy day that involves a partner in love or business. Either way, you'll like the news you hear, for it will not be anything you are expecting, but something better! This same day could bring great career news out of the blue that you never saw coming. What a wonderful day for you!
SUMMARY
This month has the potential to bring lots of fun and happy experiences for you. It starts off June 3 with a dazzling new moon in Gemini, accenting your eleventh house of hopes and wishes and friendships. Gemini is the sign of twins, so you are likely to have two major social events in the days that follow that new moon, and they look to be upbeat and filled with friendly people, some of whom you may know and others who are new and who you will want to get to know. Conversation will bubble up and be engaging. It could be that you'll attend a wedding, birthday party, friend's dinner or cocktail party, book signing event, a film premiere, charity benefit, awards show, or an exciting sporting event. Alternatively, the event might be a professional gathering, possibly as part of a trade show. No matter what you do, you will enjoy the flurry of activity that you will experience with friends, both current and new.
Your month will get even better as it moves toward the full moon, June 17, in Sagittarius, set to shower your fifth house of truelove with vibrant rays. Jupiter, the giver of gifts and luck, will orbit close to the full moon, giving you a comforting feeling of well-being, and joy and happiness will likely envelop you. If you are not dating, you may meet someone now. If you are dating, you may move to the next level together, so you may move in together, or if ready, become engaged. If you hope for a baby, this full moon would be the time to try for conception. If you have children, at least one child will make you proud this month. Your children are being protected this year, and they will flourish, no matter what their circumstances.
In your career, you are in a potent time, when each step forward will bring you further toward the pinnacle of success. Mars, the action planet, is currently touring your behind-the-scenes sector. This suggests that you still need to work on the details of a project before you can show it to the world. Your time is coming, though, when Mars glides through Leo, July 1 to August 17. Mercury will be in retrograde July 7 to July 31, so cool your jets—your launch would be best done in early August. This is fortunate, however, for August is your birthday time of the year when you are favored above all others. Mark August 1 to 19 your time to show all the work you've been doing in secret, and the thunderous applause will make all the hard work you are doing now worthwhile.
One day that will likely stand out for professional matters will be June 27, when your ruler, the Sun, will receive electric vibrations from Uranus—this will bring unexpected news or a tip from a confidential source that could allow you a sudden career breakthrough! It's a special moment, so get ready, put the bubbly on ice.
Additionally, this same day, June 27, could bring a superb surprise from a close partner in love or business. The Sun is your ruling star, so when you see the Sun involved in a happy planetary angle, it means your name is written all over that aspect. It looks like you'll love this date.