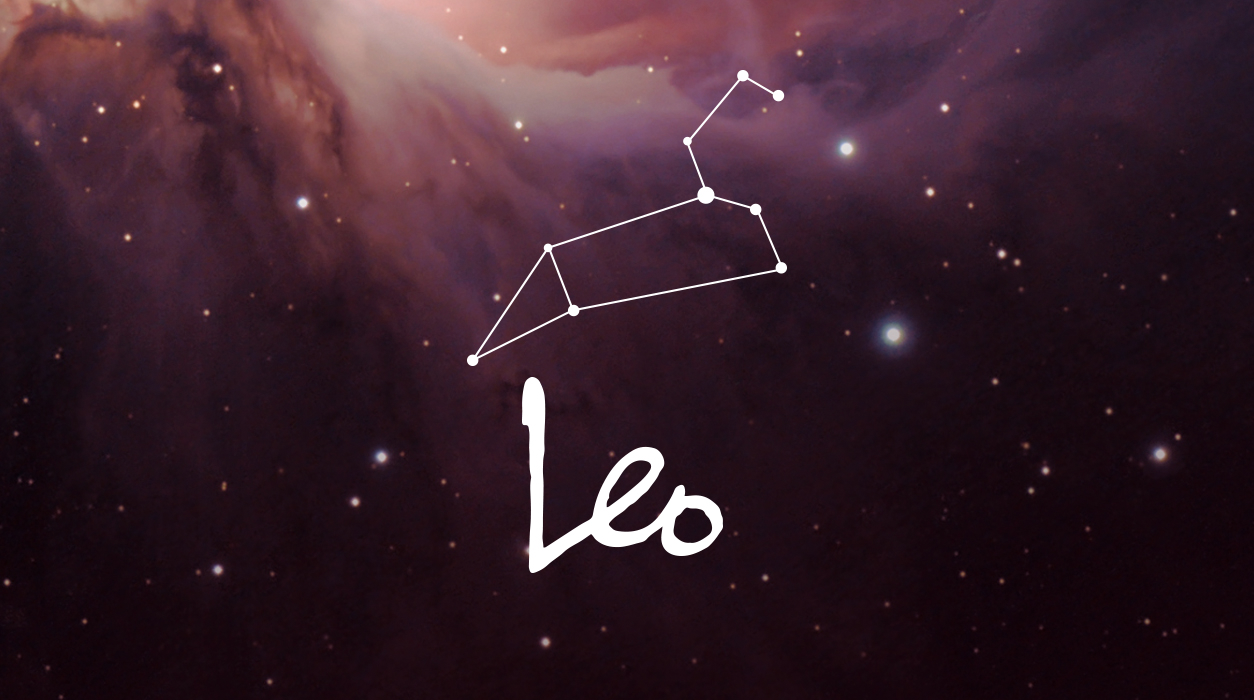 Your Horoscope by Susan Miller
You have quite an emphasis on one particular area of your chart—your sixth house of work projects and health. In their wisdom, the ancient astrologers put both in the same sector of the chart because, in many ways, one can affect the other. When you are feeling well, you work more energetically, and when you are overworked, your health might suffer. This is natural and happens to everyone.
Starting in 2009, Pluto entered this part of your chart and has been working to transform your work routines, as well as your fitness and health habits. (Your first house of the horoscope rules your vitality and overall health and appearance, and your sixth house rules the preventative measures you take to stay strong and fit. Pluto is a slow-moving planet, so he is still in this area of your chart and will remain until 2024.)
In December 2017, Saturn entered this part of your chart, joining Pluto there, to help you streamline your day-to-day approach to your work and health. Since Saturn entered this house, you have become more self-disciplined and productive. Jupiter, the giver of gifts and luck, entered in December 2019 and is still in your sixth house. Jupiter, like Pluto, often brings substantial financial gifts to reward you if you put in the time to develop your skills earlier.
As you see, you have Pluto, Saturn, and Jupiter in this one portion of your chart, and in January, you also had the Sun and Mercury. When the Sun and Mercury moved on, Mars dropped by for a visit for six weeks. You also had a major eclipse in this house before the year began on December 24-25, 2019, and an eclipse in the same family of signs, January 10 of this year. During this time, you might have easily found jobs and new business. I realize I am saying this with a pandemic changing everyone's lives, but you had more cosmic support than most—and that is an understatement. If you have not been able to find full-time, part-time, or side work, then redouble your efforts now, for these planets will help you magnetize work and money to you.
Now, all the energies of these three planets will become vitally important to you again, for a full moon lunar eclipse is due on July 4-5 in Capricorn, setting off all the energies in that part of your chart, your sixth house of work efforts. You may be offered a new job on the same level as your prior job. If you need to hire help (usually the bane of most businesses because it is so hard to find qualified, affordable help), this year you would find gems.
The best part of this eclipse is that Uranus, the planet of all unexpected events, will signal the Sun and full moon eclipse. Since the Sun is your ruler, this is doubly good news. Uranus, now in Taurus, is also in your solar tenth house of fame and honors and is speaking to the Sun and moon in your twelfth house of confidential matters. I feel someone is helping you behind the scenes, but this person would like to remain anonymous. If you do find out who is helping you, you will have to keep that person's involvement secret.
The surprise that the universe has cooked up for you through using Uranus is special, so be open to it when it comes and don't wave it off. It will likely have to do with a new work project, new business, or a brilliant suggestion about who you should hire if you have been looking. It is alternatively possible that the good news could have to do with your health (if you've been taking steps to improve it, it seems so).
The full moon lunar eclipse in Capricorn on July 4-5 will create change in your work environment.… You might be given the green light to hire someone to handle the plethora of incoming work. There is no doubt that you will be handling plenty of details on projects, and it looks like you will be busy and that business will be swift—despite the pandemic.
The full moon lunar eclipse in Capricorn on July 4-5 will create change in your work environment. As I mentioned earlier, you may change jobs (but if you do, it will be on the same level as you had previously and not a step up—that may be okay with you), or you may work in new headquarters, work on new software or equipment, or experience changes in the management hierarchy in your company or the duties people in your department will handle. You might be given the green light to hire someone to handle the plethora of incoming work. There is no doubt that you will be handling plenty of details on projects, and it looks like you will be busy and that business will be swift—despite the pandemic.
Keep in mind that as you begin July, Mercury will still be retrograde until July 12. Mercury started to be out of phase last month on June 17, but you began to feel the miscommunications and delays that Mercury brings earlier in June. After July 12, leave a space of days before you resume normal activity. You can sign papers on July 16 and start to acquire electronics or machines that have moving parts—both are ruled by Mercury. You might have seen several machines go on the fritz over the past weeks, so starting July 16, you can start ordering new ones if you need to replace one or two. If you need a car, the same rule will apply—do not purchase one before July 16. If you need something expensive, like a computer or a new mobile phone, a refrigerator, an air conditioner, or other expensive items, you will be glad you waited.
Last month, Mars, the energy planet, slipped into Aries and began a long focus on your ninth house of foreign people and places, the media, academia, and legal matters. This house covers intellectual pursuits, such as getting a degree from a university or teaching there, and because the ancients believed foreign travel was the best way to educate yourself about the world, this part of the chart rules travel that would require a passport. With the pandemic still raging in the United States, Brazil, and other places, foreign travel is not recommended. You can still work with people abroad from your base, though, and it seems you may be doing a major international project.
The ninth house covers information that you take in through study (beyond high school, in college or graduate school) and through travel. It also rules information you share with others through publishing and broadcasting projects—you might want to start one now. If you are a lawyer, or if you need a lawyer, you are likely to be in talks in July and August. Mars is about to stay a very long time in fellow fire-sign Aries, your ninth house area, because Mars will retrograde from September 9 to November 13, and you will find that life will slow down noticeably at that time. It will be vital that you act in July, but not until after July 15, or in August, your very best time to initiate anything vital, including new personal and business relationships.
Mars is the high-octane planet that makes things happen. Of course, you can initiate things without a strong Mars supporting you, but you will find this to be strenuous work. The ancient astrologers used to call Mars the timekeeper of the zodiac because it was up to Mars to focus your attention on activities covered by the house Mars visited. Although Mars will be retrograde September 9 to November 13, you will still have time to accomplish much because Mars will remain with you in Aries (a good sport for you normally) until January 6, 2021. Mars usually stays in a sign six weeks, not six months, so you see how important ninth house activities will be for you in the balance of 2020.
Let's turn to look at the new moon of July 20 in Cancer, 28 degrees, and view things as they are, not as you wish them to be. This is the second new moon in a row in Cancer that you will experience. Last month was a new moon solar eclipse in Cancer at zero degrees, the very start of the sign. A solar eclipse is always a new moon, and generally, it opens a new trend. The new moon of this month falls so late in the sign at 28 degrees that it will have an out-of-sign emphasis on Leos born early in their sign, July 23 to 25. You might also feel this new moon if you have Leo rising, zero to five degrees, or a natal planet of that degree of Leo.
This new moon could be troublesome. Saturn and Pluto will directly oppose—and pressure—the Sun and new moon. It will be vital that you take good care of your health as a new moon sets up a trend that lasts up to six months. You may be working long hours, so don't forget you have a body that needs tender loving care. You also need to be circumspect with a person on your level (not someone you report to) who may try to steal credit for your good work.
—————————————–
Please Note: On October 1, 2020, there is a full moon in Aries 9º, not Aquarius 9º. We apologize for this error in our 2020 calendar.
——————————————
SUMMARY
Recent weeks have brought changes to your daily routine. You came through two eclipses last month, and this month we have one more, a full moon lunar eclipse on July 4-5 in Capricorn. Eclipses usually herald important news, and this one will fall in your sixth house, the place in the chart where you take preventative measures to secure your health. In medieval times, people practiced social distancing to avoid the plague, just like we do now—they just called it staying in and away from others. You must be careful and avoid risky moves now, as eclipses deliver their messages swiftly if you become too complacent.
Eclipses bring non-negotiable changes, so if you get news you want to reverse and magically return to earlier days, that won't be possible. Save your dignity and accept what you hear. Eclipses force us to move forward, with no option to reverse a decision or dictate. Eclipses take us out of our comfort zone, but they do help us create progress.
This same part of your chart also rules your work on a day-to-day basis, and something is finishing up and coming to an end now—it may be a project you worked on for months or even years. It's time for something new, and that new project will appear within weeks.
The new moon on July 20 will not be a regular new moon, even though it's not an eclipse. Saturn and Pluto will both directly oppose the new moon and Sun, so a domestic situation could bring new responsibilities regarding your residence, other property you might own or rent, or a parent. Again, after July 20, you will need to continue to monitor your health for this is a somewhat stressful new moon and might make you feel drained. Even though this new moon is not an eclipse, it may act like one. So, at this new moon you may hear a piece of information that you had overlooked, ignored, or that was kept hidden from you, and when it surfaces, it may require you to act quickly to remedy a situation.
Mercury will still be retrograde this month, a condition that started on June 17 and will continue until July 12. It is not the time to sign papers or make a fateful, long-term promise, even verbally. Conditions will change, and you won't yet be able to judge exactly how they will change for weeks or months to come.
Mercury retrograde is a good time to review your assumptions, projections, and expectations, and to tweak your strategy. It is always a signal to go over your progress in all phases of life, personal and professional, and to make course corrections.
Habits are covered by the twelfth house, so if you are determined to kick a dependence on a substance, this new moon would be the ideal time of the year to start therapy or rehab. For best success, make sure you start just after the new moon appears.
Against this backdrop, Mars has quietly moved into your ninth house of foreign people and places, so the urge to travel will be strong. Travel now might not be wise, as the virus is likely returning with a vengeance in a second wave, starting in late September or early October when Pluto and Jupiter come out of retrograde. These two planets are responsible for the spread of the virus. This area of your chart will be unusually active from now through January 6, 2021, which is not typical from Mars—he usually only stops by your chart for six weeks, not six months.
Mars will go retrograde from September 9 to November 13, so if you are dealing with a foreign person concerning a deal, project, or an upcoming launch, work to get details finished by the end of August, no later. If that is not possible, delay the final launch to December. Mars rules competition, and when you aim to be the best in your field, you should not initiate while you have a lethargic Mars at play.
Your ninth house rules more than travel and international relationships—it also rules your efforts to get a visa, green card, and citizenship in a country other than the one you were born in. You may be very focused on one of those topics now.
Additionally, this part of the chart fosters intellectual and philosophical considerations and also governs all of academia, including the decisions you make concerning efforts to get an advanced degree. This year presents all kinds of dilemmas, such as whether you are suited to doing remote learning. On the other hand, if you take a year off, few employers will be hiring, and if you hoped to travel overseas, that might not be possible either. You may have to deal with remote learning to get that degree under your belt as soon as possible.
If you work in communications, you are likely to have many assignments on your desk in the coming six months. This might be the perfect time to start writing your book or screenplay, inquire about an editing job, or think about starting a podcast series, an Internet TV show, or bring an app to market. There are many possibilities, but the point is to start now and aim to have your product ready for market in 2021. Even though you will have a period of backtracking and correction in the polishing process, you will have something to be proud of when you are done.
For fun, friends will be available now, and that's new. They were preoccupied with their own situations in May and June, but they're now coming back and they miss you. Line up a group dinner on Zoom soon.