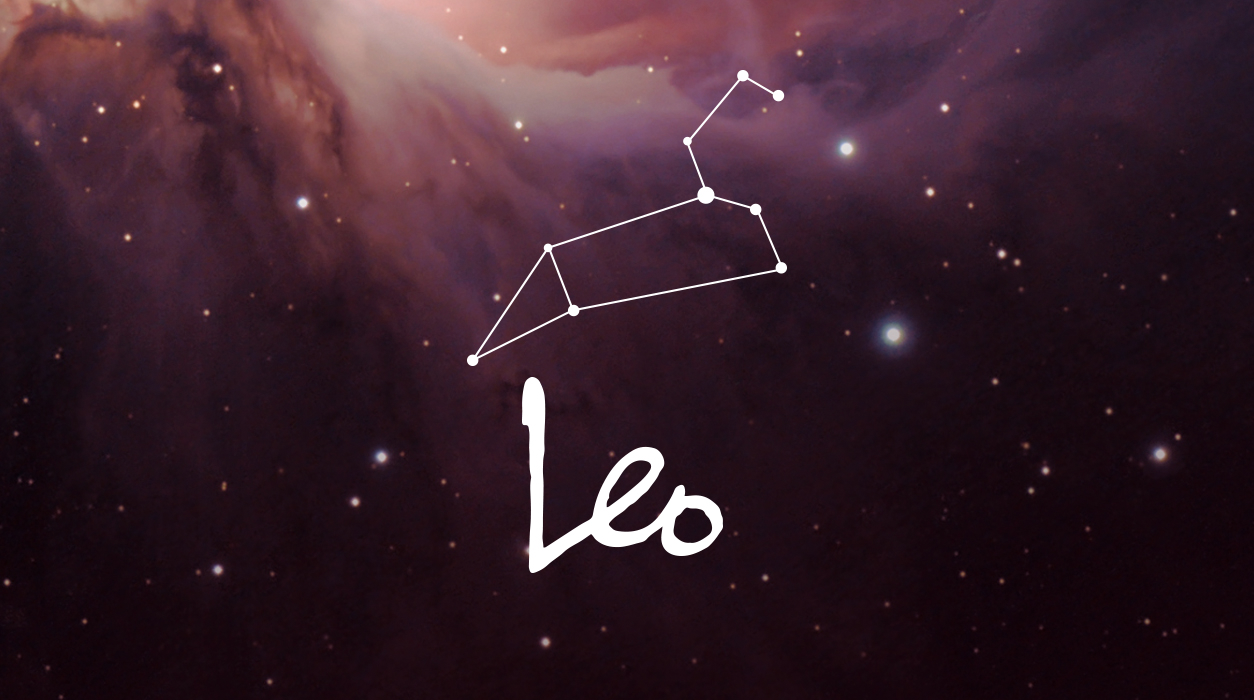 A Note from Susan Miller
July 2019
Dear Reader,
This will be a big month, for we have two major eclipses, one July 2 in Cancer, and the other July 16 in Capricorn. Eclipses are a big deal in astrology, because they are the most dramatic tool the universe uses to shake us awake and create instant change. If you know your rising sign, read for that sign as well, for both forecasts would apply to you, and you will have a 360-degree picture of the month ahead.
Your Horoscope by Susan Miller
For several years, from late 2017 to early 2019, the eclipses fell in Leo and your opposite sign of Aquarius, and certain parts of your life changed. You may have felt almost forced to make adjustments. Now, a new family of eclipses has moved into Cancer and Capricorn, and they will arrive this month, lighting somewhat different and milder parts of your chart. The job of an eclipse is to see what is outworn and no longer relevant to your current life, sweep it out, and bring in new elements. Eclipses also deliver revelations to your door, and once you have that information, the entire complexion of the matter changes and brings a sudden eureka moment.
You won't feel every eclipse in the same way. You will barely feel some, and others may bring massively important life changes and opportunities. For either eclipse to affect you powerfully, you would need a natal planet or moon in Cancer, Capricorn, Aries, or Libra within five degrees of 11 degrees (first eclipse), or within five degrees of 24 degrees (second eclipse). All eclipses seem to bring news out of the blue, often due to events happening in the outside world over which you have no knowledge or control, but that make their way to your doorstep and require you to change and adjust. With eclipses, something ends, and something else begins.
The first eclipse, on July 2, will be a new moon and a total eclipse of the Sun at 11 degrees Cancer. As a Leo, you feel solar eclipses more than lunar eclipses because your ruler is the Sun. Solar eclipses are usually happy events, for they bring opportunities and set you off in a new direction. They are all about fresh starts, while lunar eclipses are about endings and bring culminations and closure.
This solar eclipse of July 2 will light your twelfth house of secrets, so something that has been going on under the radar, out of your field of vision, might now come to your attention. Eclipses are well-known for full disclosure when information surfaces that had until then been unseen, unknown, or ignored by putting a bright spotlight on it to force focused attention.
On the other hand, this part of the chart rules what ancient astrologers called the house of privacy and confinement, including places of healing like hospitals, nursing homes, physical therapy centers, and rehab centers. You might decide to have surgery while you have the time to do it, or alternatively, you may visit a friend or family member in one of these facilities, and interact with medical personnel on behalf of your beloved relative or friend.
Eclipses tend to bring news we don't expect, and it will be true this time too, but here is the twist—Uranus, the planet of unanticipated news, will be in perfect angle to the solar eclipse, so this means you are likely to receive very good news, and it will be about your career. It will come to you like a thunderbolt out of the sky.
One of the superb aspects you will receive at the July 2 eclipse is a golden beam from Uranus, the planet of surprise, newly ensconced in your tenth house of honors, awards, and achievements. Fantastic, sudden news involving your rising status in your company and your industry is likely to come up.
On the other hand, Saturn will be found 180 degrees across the sky, in direct opposition to the Sun and new moon eclipse, suggesting you may be dragging your little feathers and in need of sleep. This would be a good time to have a checkup to make sure you have enough calcium in your body (Saturn in this position tends to drain it), and also see if your blood count shows enough iron. See your dentist too, for you need to protect your teeth, and while you are at it, have your eyes tested to see if you need to change your prescription. These eclipses will emphasize the need to stay strong and healthy. Areas to focus on will be bones, teeth, skin (dermatology), stomach, digestion, and breasts. Routine screenings done now will put your mind at rest.
Mars will be in Leo from July 1 until August 17. This is great news, for it will give you energy, despite having Saturn in a draining position opposite to your Sun. Without Mars in Leo, you'd be very tired, but you will receive a lively spurt of energy and optimism this month and next. Mars in Leo will also put you front and center, in control, in a way you've not seen in two years. When you have the Red Planet on your side, people in authority are inclined to favor you and more quickly approve your plans. It's often a great time to push your ideas forward.
There is a little glitch, however. Mercury will be retrograde all month, from July 7 to July 31, so you will do best to make your big push next month, from August 1 to 18. Don't try to outrun Mercury—he is at his worst behavior at the start and end of his retrograde, and besides, you've been feeling the delays and postponements that Mercury is famous for when out of phase. As you read this, you are already too late to make any major moves—be patient.
During the lion's share of the retrograde, Mercury will slide backward into Leo, so you will tend to feel this particular phase of Mercury retrograde more than others. Do not sign papers in July, for if you do, you would only have to renegotiate the contract again later, assuming you'd even want to reenter an agreement with that other party again (probably not).
Mercury rules mechanical moving parts, as well as components in electronic products, so you must not shop for electronics or any machines, including a car (which has both mechanical parts and electronics inside). Wait to shop in August. If you can't wait to sign a new lease or other agreement, know the deal will change in some appreciable way later. That might be okay with you—just be sure to have an easy exit clause to protect yourself.
The second eclipse of the month, on July 16, will be in Capricorn at 24 degrees and will emphasize your own health again, but not that of others close to you. (That is only likely on the earlier July 2 eclipse.) At this point, you will receive answers and closure. If you feel a medical test result seems wrong, however, ask for a second one to be sure. If you're taking a new drug, ask about possible side effects, for with Mercury retrograde, you may be quite sensitive to that drug.
Your sixth house, where the full moon eclipse of July 16 will fall, also rules work assignments. If you do not notice a special emphasis on health, then you will have changes in the office. A trusted member of your staff may leave, which could initially be devastating until you find a replacement.
Alternatively, your company may announce that headquarters will move to a new location. This news may not be welcome, and it could make you reevaluate your living situation as Saturn will oppose Venus, and Venus rules your home sector. You may feel the changes going on at work could necessitate a longer, less attractive commute, as one example. Or, you may have concerns about your father and decide to live closer to him as Saturn opposed to the Sun in Cancer points to a prominent, older family member, most likely a male, who may need your assistance. I am not sure if that is the reason you are rethinking your home situation, but something that comes up at this July 16 eclipse may have you viewing your living situation in a new light.
I am more concerned about the hard beam Uranus will send to Mercury and Mars—both in Leo—on July 16. This will bring career shifts that will trickle down from company management. Mars rules long-distance travel and your relationship with colleagues or clients abroad, as well as matters involving import/export or immigration. Mercury, also affected, rules your income, so one of these areas may suffer a temporary setback.
The July 16 eclipse is complicated because there will be really good developments and not so good ones due to crosscurrents. Your management seems to be making swift changes that no one anticipated near July 16, which has everyone scrambling. As said earlier, Mercury will be retrograde, so this eclipse may put a dent in productivity for two weeks until things settle down. At first, misinformation may circulate around the office, so allow time for the dust to clear—all eclipses have a second act.
This will be the hardest eclipse of 2019 because Saturn will be active, as will Uranus, both in challenging positions. Still, you seem to be on the sidelines, and not the direct subject of the eclipse like you were in previous years—especially last year. Compared to last July and August 2018, this will better.
This month seems chock-full of aspects, and here comes another one. On July 31, a new moon (not an eclipse) will arrive in Leo at nine degrees. You'll find this will be your big moment of July, for a new moon in your first house will give you a measure of control over events. Combine that with Mars in Leo, a once-in-two-year privilege, and the move of the Sun into Leo on July 22 until August 23, and you have a compelling picture. Next month will be wildly supportive, especially from August 1 until August 18. This month would not be the right time to launch a new venture or begin a new relationship of any kind in love or business. Use July to finish up loose ends so that you will have nothing holding you back in August. Next month, you can run with the banner.
Jupiter, the giver of gifts and luck, will be in an ideal position to bolster the strength of this new moon on July 31, and that is wonderful protection in the days and weeks to come. Your creativity will be impressively high, and your children, if you have them, will be protected. Uranus, however, at month's end and into early August, may bring some rocking and rolling to your career, and you will need to stay alert and calm, for Uranus will challenge Venus, the Sun, and new moon. It looks like your career will need extra tending, but having Jupiter's support will be a blessing. Keep working to keep your bosses and clients happy as they appear to be erratic and a bit unpredictable—one minute mad, and the next minute happy and grateful to have you. Yes, they will sound a little crazy, but it seems that they are under pressure. Use a soft touch.
Romantically, you are holding four aces. While Mercury retrograde is not a good time to start a new relationship, if you are attached, it is the right time to encourage closeness. Married or single, with Venus and Mars in Leo, you will be dripping with charm and magnetism.
Mars will remain in Leo until August 17, and Venus will remain in Leo until August 21. That means the first three weeks of August (not July) will be your month to buy for the coming season, knowing these cosmic lovers—Venus and Mars—will see to it that you whatever you choose will be fabulously flattering.
That will also be the time to circulate if you are single and hoping to find the right person for you. This month, if you are married or seriously dating, center your attention on those you are attached to now and come up with novel ways to celebrate your love.
SUMMARY
You start the month in fine shape. Mars is now in Leo, giving you control over events, and this is a lucky coincidence, for this month also holds some fast-moving eclipses which will create changes around you.
The first eclipse, in Cancer, will arrive on July 2 in your house of secrets. This almost always brings news to the surface that someone has withheld from you. You may be glad to know the information, but sometimes the truth is hard to hear. If this happens to you and you wish you didn't hear this revelation, keep in mind that eclipses offer a floodlight of truth to protect and support you.
One of the superb aspects you will receive at the July 2 eclipse is a golden beam from Uranus, the planet of surprise, newly ensconced in your tenth house of honors, awards, and achievements. Fantastic, sudden news involving your rising status in your company and your industry is likely to come up.
This eclipse places Saturn in opposition to the Sun and moon, so your workload will likely be heavy as a result of any new developments. You will feel the compensation offered to be generous, whether you earn it in terms of salary, a bonus, a commission, or royalty.
The days of July 9, 10, and 11, will be difficult, so don't schedule interviews, presentations, or any significant meetings at that time.
The lunar eclipse, a full moon on July 16, could be a bit more tension producing than the earlier eclipse, July 2 (which I discussed above.) This July 16 lunar eclipse will light your sixth house of work and health and will be found orbiting close to Saturn (within eight degrees) and in opposition to the Sun, your ruling star. Eclipses often create a change in conditions, so you may see a trusted worker depart, leaving you in a tizzy, wondering how you will continue to get the work out the door without that person's help. You will find a replacement, but it will take time.
You need to protect bones and teeth during this time, and also make it a point to get enough rest. At the same time, Uranus will be in a row with Mars and Mercury, which might spur a fierce disagreement that comes out of the blue with your partner in love or business. At eclipse time, listen, but don't respond just yet.
It will be easy to feel overwhelmed but keep your cool, for by the new moon on July 31 in Leo, you will see a path open up. You will be back in the saddle, comfortable with the way things are going. You are fortunate to have Mars in Leo, for it will set you off in a new, positive direction where you will have much more control over events—more than you've recently had. You will also have Jupiter, the giver of gifts and luck, protecting and working for you.
The unpredictable planet Uranus will challenge Venus, the Sun, and new moon at this time, affecting the first ten days of August and possibly beyond. This could cause news to surface that you had not been privy to regarding your company, which could affect your career. There might be some instability and news you don't expect. Listen, and take time to respond.
On a romantic note, you will have the Sun, new moon, Mars, and Venus all in Leo at this new moon, July 31, and it is set to amplify your charms in a noticeable way and give you certain clout in any gathering. Each of these planets will receive golden beams from Jupiter, the good-fortune planet, now in your house ruling and encouraging truelove, children, and creative efforts. If you hope for a romantic period to begin, that July 31 new moon will set fun and love in motion, just in time for your birthday. You will see this happy trend take hold in the first ten days of August.