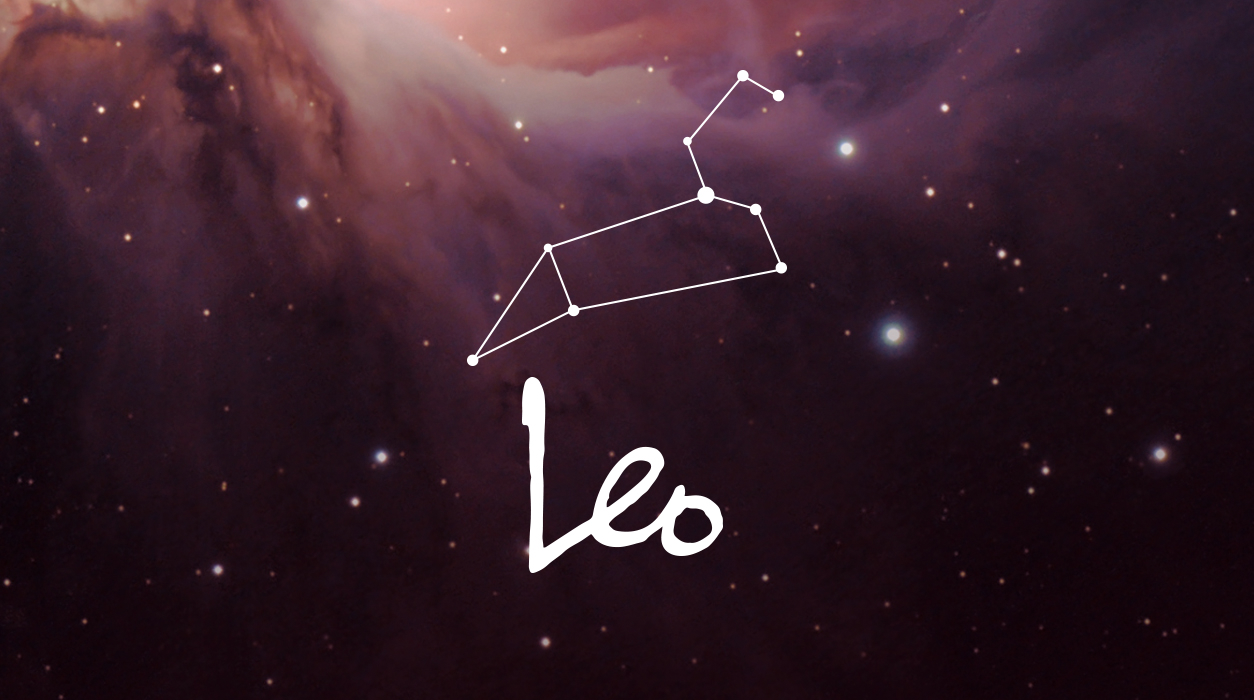 Monthly News from Susan Miller
SEPTEMBER 2022
Dear Reader,
September has so many sparkling aspects—my favorite will be the full moon in Pisces September 10, and it will be active for five days beyond the date it appears as the full moon gently wanes. When you read my September forecast, read for your Sun sign and rising sign, as we all have two charts. In each case, be sure to read about this full moon and plan to use it!
Thank you to readers from all over the world who came to my first of many "Ask Me Anything" NFT member events on Discord.com. Discord is a special social media platform that allows many types of communication—not only typing, but audio, film, and visuals, too. In our meetings, I use audio, and give my fingers a rest! Curious? Get the full download at http://astrologyzone.com/stars or keep reading below.
Think of your NFT purchase not as buying a painting (although you are), but you will have an unrestricted license to the NFT image (not the name) for as long as you own the NFT. You are mainly acquiring your NFT as a ticket to a VIP Astrology Zone community to get access my private events designed only for NFT holders. Our first meeting was an audio event for all participants last month on Discord.com. I love hearing your voices. Our next event will be on Tuesday, September 13, at Noon EDT. Please get your NFT and come!
Your September Horoscope for Leo
This month will be largely about money, but no worries—your outlook is rosy, and you may leave September richer than when you entered it. There's a lot going on, and you can be quite productive in this solid month. I don't mean to leave the impression that September will be smooth as silk and not have any of life's little speedbumps—it will—but you will be able to handle them.
Mercury will be retrograde from September 9 to October 2, but you are used to that, and there are ways around little Mercury's antics. Let's talk about that first.
Mercury will begin to retrograde in Libra, your third house of contracts and quick, short travel. Mercury will continue his backward slide, and once you get to September 23, he'll move straight into Virgo. At some point this month you may be asked to sign a contract, but with Mercury retrograde in both a contractual house (when it is in Libra) and a financial house (when it is in Virgo), you should not sign any important papers. If the deal is a small one and you don't care if things fall apart soon, then sign, but chances are, whenever any of us sign a contract, we want it to be long-lasting. Have a lawyer look over anything you plan to sign (don't try to save money in a month like this), and plan the signing to be in the first half of October, after October 2.
If you take a short trip by car, which is very possible, be sure you have correct driving directions, and don't over rely on GPS. It's always good to have an old-school map in the glove compartment. When Mercury is retrograde and you are starting out on a road trip, have your mechanic look over your car mechanically, and have him check your car's fluid levels and tire pressure. Also, if you are staying overnight one or more days, double-check that your lodging is booked and will be held if you arrive late in the day.
Here is why I suggest you check that your hotel has your reservation and will hold it for you, no matter how late you might arrive. I will tell you a little story I experienced in Washington DC. Even though I had booked my reservation in an upscale hotel and the room had been charged on my credit card, the hotel made a mistake and gave away my room, assuming I was not coming. I had arrived very late that day due to delays in my flight. The city I was full and booked, and there was no room at any of the hotels I called in a panic. The hotel that had made the error was sorry, and they tried to call around to help me, but the pickings were slim, and I was exhausted. I kept thinking this could not be happening.
This month will be largely about money, but no worries—your outlook is rosy, and you may leave September richer than when you entered it.
This was classic Mercury retrograde. They finally gave me a tiny room (practically a closet) with a broken, noisy air conditioner that didn't work. It was hot and on a top floor. The elegant hotel said they never book this room, but I took it because it was better than sitting up all night in their hotel lobby. I will never forget this nightmare! If you are arriving around 11 PM, double-check the reservation, dear Leo, and take nothing for granted.
By September 23, still retrograde, Mercury will continue to slide backward into Virgo, your financial house, so checks or wires that you expect might be late. You might want to send out gentle reminder letters to clients. Check your bank and credit card statements to be sure there are no unauthorized charges or that no one has made an attempt to steal your identity. Mercury retrograde always requires diligence, but if you are alert, you should have no problem. Put off buying a car, computer, smart phone, kitchen appliance, or anything else that has a chip inside or moving parts until after October 2.
Now let's look at the new moon in Virgo, 4 degrees, that arrived on August 27 last month that will still be influencing you as you enter September and for weeks to come. Venus will be in hard angle to Uranus, indicating a challenging situation could come up regarding a financial matter—make sure you don't make an error that would affect your reputation. Go slowly and check details (this new moon is in Virgo, the sign of details). However, the good news is that Mercury (not yet retrograde) was in charge here and will be in friendly talks with Pluto—this tells me you can come up with an imaginative idea that works and fixes things. This new moon can help you find opportunities to make more money, so as you enter September, make that your priority.
Your efforts in financial matters are likely to pay off too, for you have a fantastic full moon coming in Pisces, 18 degrees, on September 10 in your eighth house of other people's money. You may get a large commission, royalty check, or a licensing fee. Alternatively, you may be approved for a large mortgage or other bank loan, infusion of venture capital, bonus, valuable gift, or other funds. The best part is you won't expect this money at all! Uranus is about to trigger a thrilling financial surprise, and because Uranus is in your career house, this large sum seems to be directly related to the fine work you've been doing all along.
Neptune will be conjunct the full moon, so the money you receive may also be related to a brilliant piece of art or music, illustration, photograph, a film, book of poems, your work as an actor, choreographer, cinematographer, or other creative activity you've been involved with lately. If you have an art gallery or are an auctioneer, you may sell an important painting or other item of value.
A full moon will bring talks or actions to a culmination, so the project may be done, the artistic expression sold, or a new project might be finally approved after weeks of talks. If you're not involved with an artistic or entertainment project (all things ruled by Neptune), then be sure to have a lawyer involved to look over all that is being discussed, for Neptune's presence can cloud terms, and with Mercury retrograde, you may completely overlook clauses that could hurt you.
After all these financial talks, you will relish a chance to travel. You are not likely to go far, though—a drive under 200 miles from where you live—yet it would be a welcome trip. Thanks to the new moon of September 25, it's time to get in your car and drive to see the changing leaves. Mother Nature is about to take out her paintbox and paint the leaves in the Northern Hemisphere shades of brilliant red, gold, and orange, shimmering in the golden light.
If you are a reader in the Southern Hemisphere, you will want to check out the pale blue-pink light of the coming spring, along with the cheery longer days. By October, the first buds will appear as the Earth celebrates the renewal of life.
No matter where you live, this new moon in Libra, 3 degrees, will help you pack and go in the weeks ahead. It looks like you will need to go for business purposes, so plan something for next month, and treat yourself to time in that town by attaching a weekend after your business meetings are finished. Venus, by this time, will be in your financial house and in conversation with Pluto based in your work-a-day projects house, so the trip should be both profitable and fun. (Pluto is a big-money planet, and Venus is associated with money, luxury, and fun.)
If your birthday falls on July 27, plus or minus five days, you will notice the lyrical, and possibly profitable, effects of this new moon in the days that extend into October. The same is true if you have Leo rising or your natal moon in Leo at 3 degrees, plus five or minus three degrees. Also look to see if you have a natal planet between 0 and 8 degrees—if you can find one in Leo, Aries, Sagittarius, Gemini, Libra, or Aquarius, you, too, will love the new moon of September 25 and the goodies it will have to send you.
Let's now talk about Mars, for as I wrote last month in your August report, Mars will spend a long time in Gemini, a total of seven months. Usually, Mars spends six weeks in a sign, so this is something new. You are lucky, though, for Mars will spend all that time in your friendship sector, so your friends will play a prominent role in your life now. (Mars first went into Gemini last month on August 20 and will remain until March 25, 2023.)
The ancients called the eleventh house, where Mars is spending so much time, "the house of joy." You may be able to capture a wish that you had long hoped to grasp—suddenly everything seems possible. This house is also the house that covers charities and humanitarian and community activities, so you may be working with others toward a special goal to help a segment of people who are suffering. Working on this project would be very fulfilling when you achieve it.
Mars will go retrograde late next month, from October 30 until January 12, so life will slow down during that time. (This is the reason Mars is staying so long in Gemini.) You are likely to reconnect with old friends at that time, so you are among the few signs that may actually enjoy Mars retrograde. The downside is that you could be frustrated with supply chain problems and delays, as well as clients who seem not to be able to commit to ideas you propose. Everyone is in the same boat, for when Mars retrogrades, progress slows.
When any planet retrogrades (like Mercury will this month from September 9 to October 2 or Mars from October 30 to January 12, 2023), it gives us a chance to correct a situation that has languished unresolved. The retrograde period also gives you time to polish up a project that was rushed and has some flaws or details that could be improved.
If you have an important product, service, or relationship you hope to start, do so near the full moon next month in fire-sign Aries, October 9. That's a Sunday, so act either just before or after. With so many retrograde planets, you would have to act then or wait until late January to do so (January 21 has a sterling new moon in Aquarius) or sometime in February. When starting something vital and new, you don't want to do it during Mars retrograde because Mars helps us compete well—without Mars, everything seems harder, taking more time and money.
SUMMARY
The new moon that occurred days before the start of September on August 27 and lit your income sector will have the coming weeks be a time when you could see an influx of cash arriving into your account. The first days of September, up to September 8 or so, would be a good time to ask for a raise. Pluto will coax VIPs to look favorably on your request, as Mercury will signal this powerful planet.
Mercury will be retrograde from September 9 to October 2, so stay realistic. If you were promised a raise some time ago, Mercury retrograde would likely be the time when you finally get approval for it and see extra money in your paycheck. Mars will signal Mercury too, suggesting if you can't get the raise you want, a friend may recommend another opportunity and be willing to put in a good word about you for the other prospective employer. Mars will tour your eleventh house for a long time, so your friends will continue to play an important role in your life—they love you and want the best for you.
One aspect happening on Thursday, September 1, is extra special—Jupiter in your travel sector will signal Mars. I feel that as September begins, you may be traveling to see friends at a distance and possibly be invited to stay over at their house. This would happen in September's first week. If a friend invites you to stay, agree—this way you can kick back and catch up while you trade news.
By September 10, the full moon in Pisces, you will be finishing up a financial deal, finalizing all the details. Uranus will be busy cooking up a sweet surprise for you regarding news that you are about to receive a generous sum of money. If you have applied for a mortgage, infusion of venture capital, or a bank loan, it may be approved at this time. If you are awaiting a final settlement in a court case or are in the process of dividing property in a divorce, you may be surprised at how generous the final offer will be.
Other sources might stem from a generous royalty, commission, cash advance, tax refund, or TV game show winnings, as a few examples. You might get news of a college scholarship or be approved for university financial aid. You may receive a valuable gift (belated birthday present?) or other source outside of salary. Whatever is coming seems to be unexpected—out of the blue!
Neptune, the planet known to be the patron of the arts, will orbit near the full moon, so the large sum you see might come from the sale of an artistic project you finished, or if you are an agent or dealer, from artwork you will sell.
After lots of emphasis on money, you will want to take time away from your usual routine. From Uranus' post in your lofty, prestigious career house, you might suddenly need to travel for your job and decide to combine business with pleasure by staying a few extra days after your business is concluded at your own expense. You would enjoy being away, and even if you say you are going to a dull industrial area, you can always rent a car and drive to a nicer nearby town.
One of your most romantic weekends coming up will be October 1-2, so you may be on the road again, this time with your sweetheart or spouse. Mercury will still be retrograde (but finish being out of phase on October 2), so you may want to return to a place you always loved but have not seen in a long time.
If you see a client and need to sign a contract this month (very possible), wait until your lawyer gives you the green light, and plan to sign several days after Mercury goes direct on October 2.
You certainly are putting in impressive work on the job. Uranus has been in your tenth house of honors, awards, and achievement bringing all kinds of ups and downs—Uranus is, after all, the planet of all things unexpected. This month, however, I feel you will love the unexpected news, for it seems to involve more money for you. This will be especially evident on or just after the full moon on September 10 when Uranus contacts the Sun, and again at new moon in Libra on September 25, when Uranus will be trading signals with Venus. Venus is in your earned income sector—a windfall may be on the way to you. Wonderful!