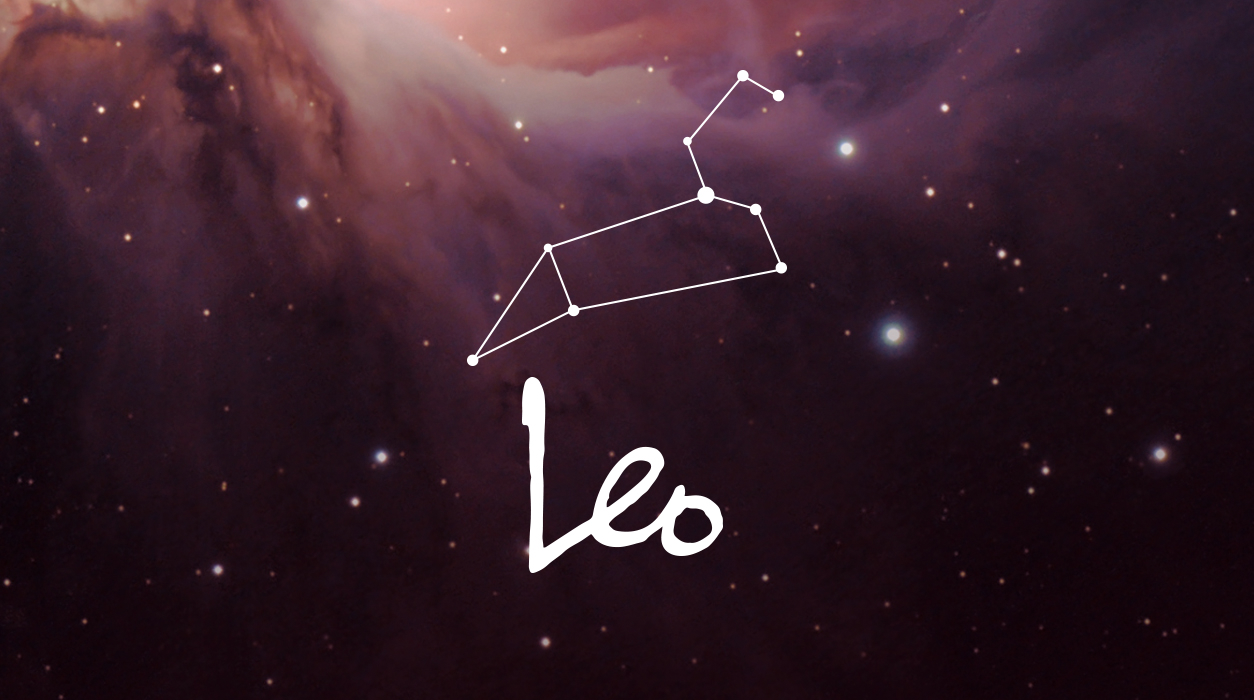 News from Susan Miller
OCTOBER 2021
Dear Reader:
I am so happy to send you my October forecast because it is an unusual one. Despite the fact that Mercury will be retrograde until October 18 (almost always an annoying aspect causing delays and mix-ups), you can nevertheless look forward to a splendid month, filled with many magnificent aspects sprinkled throughout October. I feel these coming jewel-like aspects will be so strong, you may not be ruffled too much by Mercury retrograde. After all, you do have experience with little Mercury and can outwit many of his antics.
Your Horoscope by Susan Miller
October could turn out to be a quiet little month when you can breathe and think about your future. Every once in a while, it's good to distance yourself from the hustle and bustle of life to take a moment to reflect. Your desire to travel appears to be irresistibly strong in October, and with planets dominating your third and ninth houses (both travel sectors of the chart), you might want to find a way to pack and go before you get to November.
As the month begins, you will have four heavenly bodies filling your solar third house of quick, short-distance travel, all in compatible Libra: the new moon of October 6 in Libra, 13 degrees, the Sun, Mercury, and Mars. Libra is the sign of partnership, so by all means, if you have a romantic partner, plan a short trip together for over the weekend of October 2-3, October 9-10, or October 15-16. Your best weekend? October 9-10.
If your birthday falls on August 4, plus or minus five days, the October 6 new moon will mark a special time for you. The same is true if you have Leo rising or your natal moon in Leo, 13 degrees, plus or minus five degrees. Look to see if you have a natal planet in Leo, Aries, Sagittarius, Gemini, Libra, or Aquarius—if you do, at 13 degrees, plus or minus five degrees, that planet will be your friend and go the distance to see you do well.
Venus rules Libra and is currently in your fourth house of home, so you might want to take a drive into the country to visit family, most likely one of your parents. With Venus in that area of your chart, Scorpio, a trip to see family would likely go smoothly.
Venus will leave Scorpio and move into Sagittarius from October 7 to November 5, an exceptionally good place for Venus to be for you, dear Leo, for Venus will move into your fifth house of true love and fun for the first time this year. This is great news! While in Sagittarius, Venus will be in a fire sign like yours, so you will have divine compatibility here—Venus will work hard to see you have an enjoyable social experience. This is a wonderful development for those who are single and looking for their one truelove. If you're attached, you will love this period too, for you'll have an opportunity to spend more time with the one you love.
When you look at the place of the migrating celestial bodies in October, four will be in air signs (the new moon, Sun, Mars, and Mercury in air-sign Libra, while Jupiter and Saturn will be in Aquarius). Air gives oxygen to your fire element. You'll also have Venus in a fire sign beginning October 7 and remaining through all of October. This adds up to a total of seven out of ten celestial bodies in wildly compatible signs, ones that blend perfectly with your fire-sign Leo. Indeed, you should find the Earth to be a friendly, encouraging place to be in October.
I want to tell you about your three best days for a first date or to celebrate the love you have already found.
The first will be October 13 when Venus and Saturn will set the stage to dream about the future together and to make a promise. This day favors those who are attached.
October 15 favors you greatly—the Sun and Jupiter will be in the conversation on your behalf. On this day just about everything will go your way. Single or attached, this day is for you.
October 28 is another special day for fun and love, and it is a day I will talk about later. Suffice to say, Venus in your house of true love will be contacted by Jupiter in your house of commitment. This day will benefit couples who are attached.
Keep an eye on a wonderful day, which might become your favorite day of the month, Friday, October 15, when the Sun, Leo's ruling star, will be in sync with Jupiter, planet of good fortune. You may make a magnificent deal on this day, one with plenty of profit potential.
Mercury will indeed be retrograde, a backward slide Mercury started September 26 that will continue to October 18. That can be annoying, with mix-ups, mishaps, miscommunications, and delays, but if you are deliberate in your actions this month, clever Mercury will not be able to mess with you too much.
Mercury will retrograde in your third house, so you may be able to reach an accord with a client as you strive to move ahead on a deal. Your client could be hard to reach or indecisive—this is par for the course when Mercury retrogrades. It is never good to sign a contract when Mercury is in Dennis-the-Menace mode. If you're feeling pushed back a bit by strong headwinds, don't worry. Delay will benefit you and give you extra time to think of imaginative solutions.
The third house, where those four happy celestial bodies will be—Sun, new moon of October 6, Mars, and Mercury—rules mail and couriers, shipping, travel, and transportation. When Mercury is retrograde, make sure that you have the correct, most current address, whether shipping or driving to a location. If you are a writer, you and your editor may go through your manuscript and make corrections or do re-writes.
Despite Mercury retrograde, I still love October for you. I feel if you are cognizant of what could go wrong—leaving your cell phone in a taxi, throwing out that envelope where you scribbled the name and address of a key new contact, or handing in a manuscript with typos or inaccuracies—if you are careful, you can sail above many of the problems that Mercury brings.
There is more big news. Three major outer planets that have been retrograde for months will go direct this month.
The first, on October 6, is Pluto, who will turn direct after having been retrograde since April 27.
On October 10, Saturn will turn direct, having been retrograde since May 23. The combination of these two planets, Saturn and Pluto, will speed up a project that you may have put on the back burner.
Most exciting, the last outer planet moving ahead will be Jupiter on October 17, which has been in retrograde since June 20. Jupiter is in your committed relationship sector, covering any relationship that is protected by a contract, such as a marriage or an employment agreement you might give to a top executive, and those relationships will move ahead, too.
I will add that Jupiter may be in your commitment house but RULES your fifth house of true love. This is the same area, as mentioned earlier, that Venus will enter from October 7 to November 5. You could easily see an uptick in your social life.
Mercury will go direct on October 18, so little by little, you will begin to see the energy of the month build.
Keep an eye on a wonderful day, which might become your favorite day of the month, Friday, October 15, when the Sun, Leo's ruling star, will be in sync with Jupiter, planet of good fortune. You may make a magnificent deal on this day, one with plenty of profit potential. Or you may use this aspect for your private life and go off on a joyous weekend trip with your one and only sweetheart or spouse. (Sorry, single and not dating will not be part of this aspect, so if this applies to you, use this energy for business.) Every Leo will enjoy this rare day, October 15. I must ask—were you born on August 15? If so, this day, October 15, will shower you with a flurry of gold dust.
By the time the full moon appears on Wednesday, October 20, in Aries at 27 degrees, your yearning for travel will grow, and if you leave town, you will want to go farther than you have gone before. All full moons are influential two days prior and five days after they appear.
This full moon is lovely because it will be in ideal communication with Jupiter, based in your partnership house. At this full moon, you might travel with the person you love or go on a business trip with an important goal—one so important that one or more of your higher-ups would accompany you.
Things will go outstandingly well for you at the full moon, October 20, for Mercury and Saturn will be supportive of one another, indicating a long-term deal can be finalized.
If your birthday falls on August 19, plus or minus five days, you will get a double-dip of pleasure from this full moon. The same is true if you have Leo rising at 27 degrees or your natal moon in that sign and degree, plus or minus five degrees. If you have a planet in Leo, Aries, Sagittarius, Gemini, Libra, or Aquarius at 27 degrees, plus or minus five degrees, then that planet will work very hard for you.
I would like you to finish up as much as you can in late October after all the planets have gone direct, for November won't be an easy month. Your home/family will need your attention at the difficult new moon on November 4 and the weeks that follow. While you have time to follow along on your agenda in October, especially late in the month, take that opportunity.
Later next month we will have a full moon lunar eclipse in Taurus on November 19 that will create changes in your career or in the management of the company where you work. November could be a somewhat chaotic, volatile time. Along with the other changes going on in your, and everyone else's, life, the financial markets may temporarily begin to rock, too. I am not an astrologer who specializes in finance, but the two lunations I mentioned will be in Scorpio and Taurus, and both are signs that are closely tied to huge money dealings and worldwide markets. There is no need for panic—simply rely on your financial adviser's suggestions.
You will have several beautiful days this month to use to your advantage, so let's also talk about those.
On October 18, Mars in Libra will reach out to Jupiter in Aquarius, in a gorgeous "trine" position, indicating supreme harmony. This day could be the day you find accord with a client or romantic partner. It will be special on many levels. You will be reaching an important full moon two days later, and this transiting moon will already be in favorable Aries. Alternatively, you may make a promise to the one you love on this day.
Next, circle October 28 when Venus in your fifth house of true love will receive shimmering rays from Jupiter, the planet of happiness and expansion. Some will get engaged or married on this day, or something else exciting could happen that day.
Finally, October 31 will be a sublime day, too. It will be the very best day of the month to sign a contract, make a presentation, travel, shop, give a speech, or hand in a report or manuscript. If negotiating with someone, you will likely reach accord in what will likely be a win-win situation.
SUMMARY
It's October, and in the Northern Hemisphere, mother nature has taken out her paintbox, turning the leaves to brilliant colors of red, orange, and yellow and her light into a golden tone—a joy to behold. You may be among the signs able to take off a few days to drive into the country, perhaps to a scenic location for a long weekend. A gathering of four heavenly bodies: the Sun, Mars, and Mercury, along with the glorious new moon, October 6, will trigger your wanderlust.
Planets are congregating in Libra, your third house of quick, short-distance travel, and with Jupiter and Saturn each friendly to some of these planets, it appears your sweetheart or spouse would be enthusiastic about coming along with you, so make plans for the weekend of October 2-3, October 9-10, or October 16-17. (Of the three, October 9-10 is best.)
This same new moon might have you working on a writing or speaking project, or you may be launching an app, podcast series, or book of poetry, or submitting a query or manuscript to an editor or agent. If so, now is a good time to do so.
You may be asked to sign a contract, for the third house, so lit up, rules agreements—you will have a lot of action in this part of your chart. If you're presented with papers, wait until Mercury is out of retrograde to sign. Mercury started a backward slide on September 26 and will normalize its orbit on October 18. When choosing a date to sign, leave a space of days after October 18 because if you sign too hastily, you may regret agreeing or need to renegotiate later. A sensational day to sign papers would be October 31.
Travel may again be on the agenda on the full moon in Aries, October 20, and this time, you may go a greater distance. This is a very loving full moon, and your partner would be agreeable to join you and support your ideas.
At work, your collaborations should go exceptionally well. You and one or more of your colleagues appear to be on the same page. You will have a chance to create a project of lasting value, so when you are at work, focus—rewards await you.
One of your happiest days of the month will be Friday, October 15, when Jupiter and the Sun will be in sync, both in air signs (Aquarius and Libra), perfectly compatible with your Leo fire element. The transiting moon will conjoin Jupiter. A day like this is exceedingly rare, so use this day for something luxurious and special, such as a massage, dinner in an elegant restaurant, or shopping for a new designer outfit. (Mercury will still be retrograde for a few days, so choose something, but keep the receipts in case you want to make an exchange. It is doubtful but possible.)
Finally, a four-star day for romance will be Thursday, October 28, when Venus in Sagittarius will be contacted by Jupiter in Aquarius. Almost anything you do today will blossom beautifully, from a relationship to the launch of a new project.
By the time you reach October 30, your work-a-day life will heat up, for Mars will move through Scorpio until December 13. The lyrical, adventurous, and romantic tone of October will morph into a busier, more career-oriented month in November. You'll be ready and eager to get started.