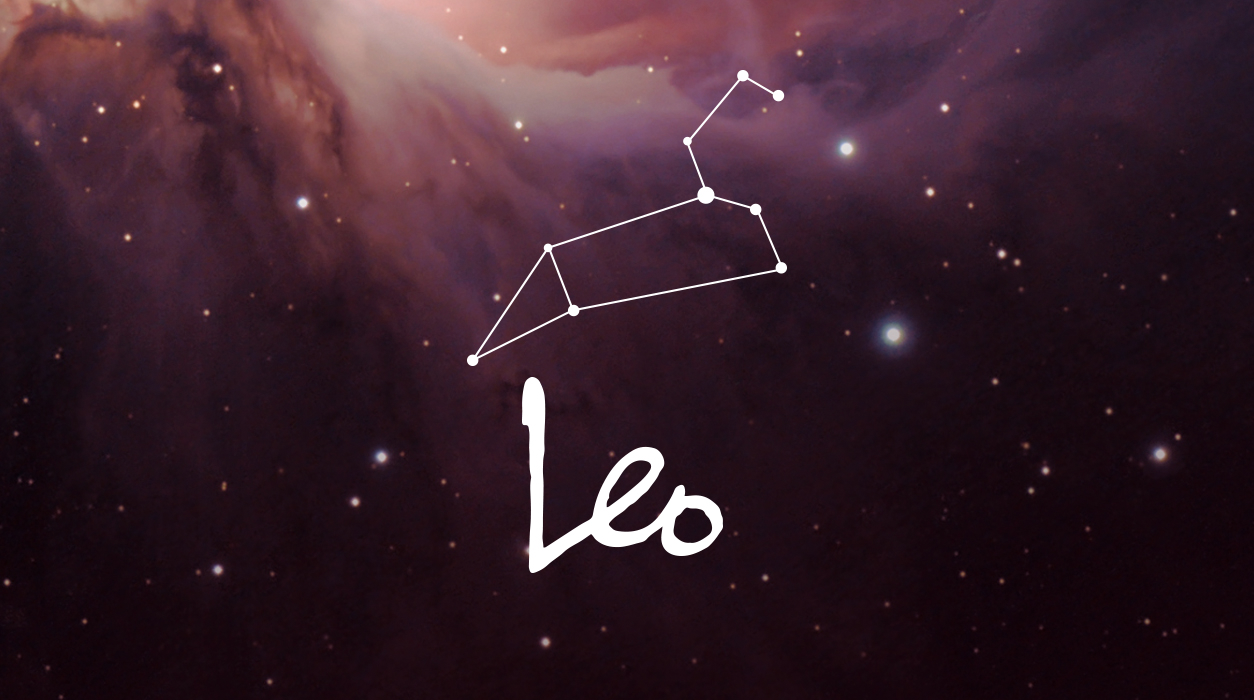 A Note from Susan Miller
October 2020
Dear Reader:
October is due to be a unique month that will not be easy for any of us. The planets will be in a frenzy, the likes of which I have rarely seen. If you feel you've seen enough surprises this year, I am sorry to report that there will be a slew of them in October. Warrior Mars is one of the prime instigators, but surprise-a-minute Uranus will play a leading part, too. Saturn, Pluto, and Mercury will stir the pot as well and add to the turmoil.
When the planets get this way, it is because they want to shake up the status quo and force us to confront languishing situations that many of us would prefer not to address. As you see, there is method in the planets' madness. One thing you can rely on is that when planets are in harsh angle to each other, the universe brings enormous energy so that you can deal with what happens. Sweet aspects—trines and positive, happy conjunctions—are always prized, but they make us a little lazy. Squares and oppositions are the hard aspects, but they sure do bring high energy. The universe will always give you the tools you need when it brings you a challenge.
Your Horoscope by Susan Miller
This will be a wild and wooly month, filled with unexpected twists and turns. Everyone, of every sign, will feel the turbulent energy, and it will be reflected in society, too. You'll see these rowdy planets play out their energies in the news, on TV, on the Internet, and in your own life. Every year journalists on TV always talk about an October surprise, but this month, there won't be just one surprise but an entire slew of surprises coming, one right after the other.
Just when you have nailed down one manhole cover, another one will pop up behind you. As a Leo, you are a fixed sign, so you like things to stay as is, calm and quiet, but that's not possible with these aspects. It will be the cardinal signs of Aries, Libra, Cancer, and Capricorn (or those with a cardinal sign rising or many planets in cardinal signs) who will feel this month's energy the most. Let me show you what I see, and I will get you ready.
This month has two full moons, and the first one will arrive immediately on October 1 in fellow fire-sign Aries, 9 degrees. This full moon will bring a matter covered by the ninth house to fullness. You may be working on a project with an executive abroad or a foreign person in your company's home base. Alternatively, you might be working on a media project as the reporter or producer, or you may be the subject of a story (broadcasting, publishing, or Internet). If the latter is how things work out, you may feel the story takes a turn you never expected and therefore will feel the need to set the record straight.
Another way this full moon might affect you is that you may take an important exam in college, you might have an immigration interview to decide your citizenship, or you may put together the pieces for a major legal case that you will bring to the courts, as soon as the courts are operating on a normal schedule.
Many of the topics being brought up at the full moon October 1 will be echoed to some degree at the new moon October 16 in Libra, 24 degrees. This new moon will light your third house of day-to-day matters, so life will become very busy for you after this new moon, yet there will be many crosscurrents. You will need to be organized because it will be easy to lose track of an important phone number you jot down on the back of an envelope or an address that was given to you on the phone. Be deliberate about putting key info into your smart phone, and make sure you have your business card or name and address taped to the back of your smart phone in case you lose it. If you do, no one will be able to open it to call you should it run out of power. (If it is powered up, the person who finds it may not know how to answer it, believe it or not.)
Keep in mind that new moons set up a trend of six months in the area of the chart they occur, but are strongest in the two weeks that follow it (October 16 to 30).
You might get a writing or speaking assignment as a result of this new moon, October 16, and if you are a screenwriter or novelist, you might get an idea for a new project. A new moon in the third house often brings opportunity for a quick short trip to a location within 200 miles from home base. It could be for business to see a client for lunch (at a social distance), or it could be for a personal change of scene, perhaps to see your sister or brother. If you do go, choose the weekend of October 10-11, and if possible, include Monday, October 12, too, when lovely aspects will twinkle above.
October 12 brings beautiful energy from a collaboration between Jupiter and Neptune. This is quite a rare and lovely interaction that brings imagination, artistic expression, and financial success in the arts. You have two aspects pointing to an opportunity that could bring highly lucrative results, and everything happens between October 9 and 12.
The biggest problem with the new moon October 16 will be the hard aspect that both Saturn and Pluto will precisely square (challenge) the new moon and Sun. The Sun square Saturn is like fire meeting ice. It can bring a feeling of being overwhelmed, and worse, if anyone criticizes you, you might feel completely crushed. Pluto square the Sun and new moon could bring a pushy, domineering person who will pressure you to give him his way and won't be open to listening to anything you have to say. This person could be anyone of authority in your life, but this person would likely have a certain amount of influence in your life. You may have to placate this person, without giving in completely.
It concerns me that the aggressiveness of Mars in Aries to Saturn and Pluto in your sixth house of work projects at the new moon October 16 will cause difficulties in the workplace. Subordinates may forget they aren't the boss and act like they're in charge. That's outrageous, but it could happen—a person who reports to you could forget that it's not wise to bite the hand that feeds. If it is not that, it could be that a project is about to go off the rails, and it will fall to you to correct things.
The sixth house not only covers work projects but also reflects the state of your health (the first house is the house of vitality and strength, the sixth house, so lit up here, is the house of preventative measures you use to stay healthy). This month, you must be careful not to give into COVID fatigue and let down your guard.
I see a second wave of the coronavirus beginning this month and raging by the time Jupiter and Pluto meet on November 12. Both Jupiter and Pluto have been retrograde, but Jupiter went direct on September 12, and Pluto will go direct October 4. This means they both will be strong and rested, suggesting a ferocious second wave. Where will that be? That's up to you. Make sure you don't let up mask wearing, hand washing, and social distancing.
I feel we might have a vaccine by Christmas, but more likely by January 12 (I need Jupiter and Pluto to go their separate ways and have a generous distance between them). That does not mean that the vaccine will be distributed widely by then, only perhaps approved. Distribution will take time. Poor countries that have no resources to develop a vaccine will need to have the vaccine, and the wealthier countries will have to be part of the exporting process to those less-rich countries. If this does not happen, we will never be fully rid of the coronavirus dangers.
By the way, the Spanish flu, going back to 1918, is still with us, only now we call it the seasonal flu. It mutates every year. We don't believe the coronavirus has mutated, not yet anyway, but scientists are not positive about that, for they are still learning. Don't make yourself vulnerable, especially in a month that is replete with unexpected events.
Saturn and Pluto will also square Mars in Aries, your ninth house, at the time of the of the new moon October 16, so distant travel isn't advised this month. A car trip is fine, but avoid flying. It's just not the right time to do it. If the trip were for business, someone is clearly throwing his weight around, and finding accord will be difficult. Instead, meet over Zoom. If the other powerful person you are trying to negotiate with is being harsh, take a page from the masters of judo—use the pushy client's weight and force against him—make his power a liability, not an asset
One last word about health: Saturn and Pluto are currently based in your sixth house of health in hard angle to Mars (sperm), so you would be wise to put off an expensive IVF treatment this month.
It is very possible you will be asked to sign a contract at any point in the month, but that would not be wise. Put off the signing until middle-to-late November.
Mars is currently retrograde in the same area of your chart, the ninth house, as the full moon of October 1. However, it is at 25 degrees and in hard, angry attitude to Saturn and Pluto in your work-a-day sixth house sector. That's a heavy aspect. You would not want to build those bad aspects into any contract you might be asked to sign. Difficulties would stem from that contract later on. Travel would not go well either, especially if you hope to find accord, and with the extreme aspects circulating in the air all month, you are best to wait.
Mars is the energy planet, so having him in a resting state can be frustrating to everybody of every sign. It would be hard to see progress, but that doesn't mean you shouldn't work toward goals anyway—just have more realistic expectations that things will proceed slowly.
As you see, there is so much to unpack this month, but there is still more.
The hardest moment of the month will come on October 31 with the full moon at 9-degrees Taurus, your tenth house of career honors, awards, and achievement. This is will be an important moment for you for it will be the only full moon of the year in this area of your chart, and it will bring a career matter to culmination.
The news it will bring will be something completely unexpected. Uranus, the planet of surprise, will be conjunct the full moon in Taurus, so there could be a development that you would not expect in a million years, which makes this full moon quite volatile. The moon rules your twelfth house of secrets, so news is likely to come out about something you didn't know, which had been discussed behind closed doors. Uranus, at the same time, will oppose the Sun, your ruler, and the Sun will be transiting your fourth house of home. Your domestic situation will gyrate, along with surprising news about your career.
At the same time, Saturn and Pluto will glare at Mercury (in a 90-degree aspect, indicating obstacles), making communication difficult.
Mercury is debilitated this month, in retrograde from October 13 to November 3, and this will only add to your inability to find accord in any deal. This is just another reason it would be a bad idea to sign any papers this month. I worry that with Saturn and Pluto in hard angle to Mercury, you may feel forced—even bullied—into agreeing to a certain dictate, and Saturn will toss in tough terms to the deal. If you avoid making a deal at this time, you will avoid this side effect of the full moon.
As you see, October is a challenge from start to finish. You should know there is an oasis in the middle of the month, over the weekend of October 10-11, when Venus and Uranus will be sweetly conversant. Venus will be in your second house of earned income, and Uranus is in your tenth house of career success, so on this day you may bring in a new client, make a big sale, get a promotion, or receive valuable publicity that will help you increase your influence and earnings. This is a weekend, and if you don't work over weekends, you may hear good news on Friday, October 9, or Monday, October 12.
October 12 brings beautiful energy from a collaboration between Jupiter and Neptune. This is quite a rare and lovely interaction that brings imagination, artistic expression, and financial success in the arts. As you see, you have two aspects pointing to an opportunity that could bring highly lucrative results, and everything happens between October 9 and 12.
—————————————–
Please Note: On October 1, 2020, there is a full moon in Aries 9º, not Aquarius 9º. We apologize for this error in our 2020 calendar.
——————————————
SUMMARY
As far back as the end of June, you've been strongly focused on a situation that has been going on at a distance, possibly in a foreign country or with a foreign person who lives in your country. Alternatively, you may be thinking about a legal matter, academia, or a media story you produced or wrote, or just the opposite—an article that focuses on you. This episode will crest at the full moon of October 1 and bring you some sort of conclusion, but not without effort. Mars will be in hard angle to a trio of planets—Jupiter, Saturn, and Pluto, quite an intimidating group—in your work-a-day sector.
You seem to have shown great dedication to the outcome but may have a dilemma about exactly how to handle a sudden twist to this project or goal, requiring a different approach or additional staff to get it finished correctly by the deadline. The pressure will be on you to find a remedy fairly quickly. With unpredictable Uranus directly opposed to Mercury, and at the same time having Mars' angry attitude toward this full moon, you may have to dig into your pockets to pay for extra expenses associated with the endeavor. As odd as this may sound, throwing money at the problem seems to fully, or at least partially, solve it.
More assignments or new business will come through the door at the new moon October 16 in Libra, tapping your sense of style. New projects will be right up your alley, and you will be eager to begin. Again, however, how best to get the project done when the client needs it will be the challenge once more. It seems you will need more staff, but you might find it hard to find qualified candidates, and once you do, they may be expensive, judging by the presence of Saturn, Pluto, and Jupiter in this part of your chart.
You have a strong emphasis on undergraduate and graduate school as a student, professor, or teaching instructor, so there might be another way you can afford additional help. Petition students to become paid interns, and see how that goes. Leos often work in the arts or entertainment, glamorous fields for any student to gain experience. This is just one idea—you may think of more.
In the second half of October, you may get a chance to travel. We are in a global pandemic, so be choosy about the city or town you aim to go to. I expect a big spike in October with it mounting in November and calming by mid-December. If you go, choose a remote location—you'll enjoy the change of scene, fresh air, and privacy—and come back refreshed.
In a month like this, if you feel like heading to your bedroom to crawl under the covers when you hear that this month has a second full moon, this time on Halloween (October 31), no one would blame you. The universe is tired of stagnation, and this month is on a mission to test many parts of life, for everyone, to help reveal what's working and what's not. Uranus is known to sweep away all that he deems outworn and of no future strength or benefit in the blink of an eye. You will see this in action within four days of October 31.
The difficulty with this full moon of October 31 is that Uranus will oppose the Sun, your ruling star, so you will feel the effects of this full moon directly. Uranus will also tightly conjoin the moon in your tenth house of profession, so you may experience a sudden shift in your career concerning something that had been going on, unbeknownst to you, hidden behind closed doors.
With Uranus conjunct the full moon on October 31, your emotions are apt to experience the full spectrum of feelings. This full moon might cause chaos at home, too. When it comes to October, you may be asking, what else could possibly go wrong. If you have a psycho landlord or unpredictable roommate, that person will likely act in a bazaar way. In the end though, situations that have gone on too long that you may or may not have been aware of will finally end. If the area is important to you and you want it to continue, you will find a fix. Difficult aspects force us to act, and life will greatly improve afterwards.