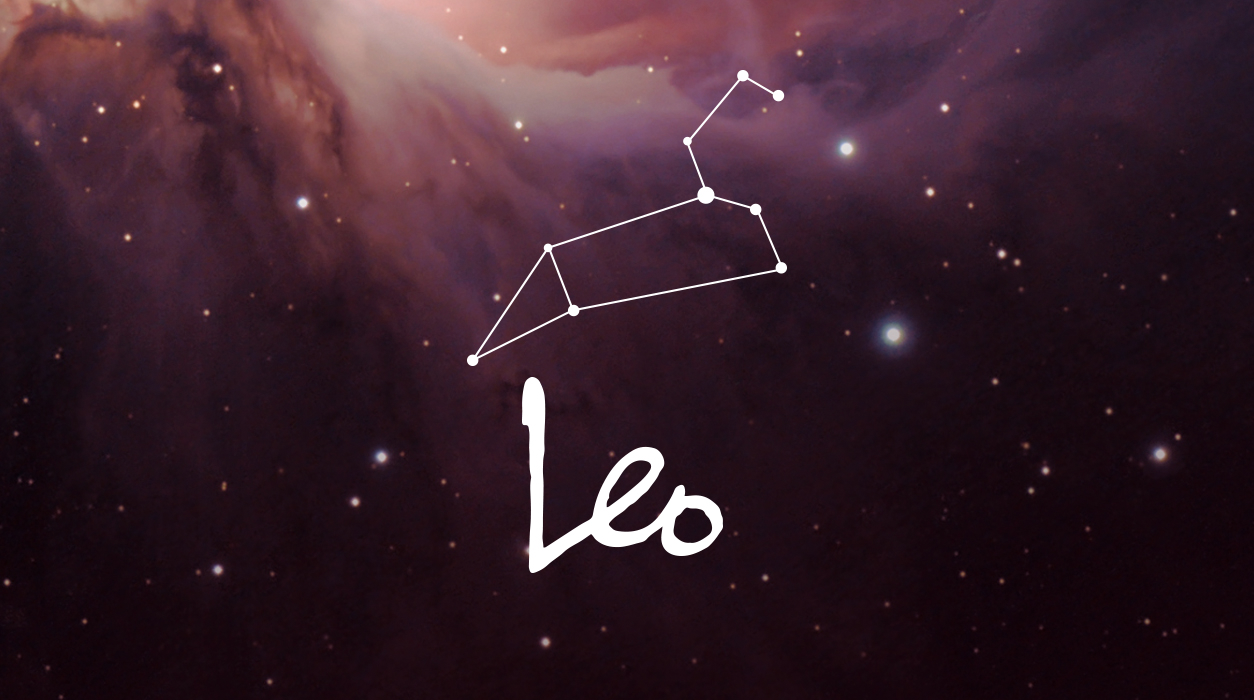 News from Susan Miller
NOVEmBER 2021
Dear Reader,
I know you have been waiting for my Year Ahead 2022 forecast, and it is here! Read on!
My manuscript for the Year Ahead 2022 is tucked inside a very special luxe beauty and wellness box of products called The Cosmic Collection, which I did by teaming up with Instyle Magazine and Brandshare. Choose your box of products by your element—Fire, Air, Earth, or Water—and you will find beauty products that I selected for you in collaboration with the beauty editors of Instyle. Lots of thinking went into my selections. This is a great way to shake out of a beauty rut for the New Year 2022 and find new products that I feel you will love.
Your Horoscope by Susan Miller
This could be a very active month where you'll need to stay on your toes so you can respond to fast-moving events. November will not be an easy month. Uranus is in a hurry to bring you forward into the future, but his methods are more akin to a bull in a china shop than a planet that would work slowly, step by step. That is not Uranus. The reason this month will be unusually stressful is that the new and full moon will cut through the bottom and top of your chart, with the new moon accenting changes in your home and family life, and the full moon bringing changes in your career. You won't see any of these changes coming—they will be unexpected.
You may have noticed an inkling of turbulence in the air at the end of October, but the full effect will be more evident after the troublesome new moon arrives November 4 in Scorpio, 13 degrees. It will pull your attention to your fourth house of family, most likely a parent, or it could draw you to your home or another property you rent, own, or manage. Uranus, the planet of surprise, will directly oppose the Sun and new moon of November 4, causing unexpected news to come out of thin air. Keep your schedule light and open so you can drop what you are doing, call others, and fix what comes up.
The news could be almost anything. If you rent your apartment, your landlord may say you need to buy the apartment or leave—you'll likely have several months to find a new place if you can't or don't want to buy. It's also possible your landlord might say that he or she sold the building—the same message, you must leave. Alternatively, your mom may not be feeling well and will need you to come and help her. If your sister just had a baby, she may ask if you will take vacation days from work to help her care for her newborn because she's feeling overwhelmed.
If you own a house, you might get a letter saying the taxes are going up appreciably or the contractor working on your kitchen renovation could find a problem in the walls that must be fixed immediately before work can continue, and of course, it will cost a fortune to do. You may hear this standing in your torn apart kitchen, looking like a bomb hit it, and you'll have no choice but to fix the problem because to ignore it, the matter could become catastrophic. You won't expect what is coming, and you will have to deal with whatever Uranus has in store for you.
New moons are very different from full moons. November 4 is a new moon, which starts a new trend, and problems that arise within ten days after a new moon appears could take months to fully resolve. You can't rush the process. A full moon, in contrast, usually presents the problem and demands an instant answer. Although full moons can be hard to endure (only if the news is bad), at least news on a full moon blows over quickly. Troubled new moons like November 4 bring problems that are less easy to fix, and these would take some thinking and time to work through.
Sometimes when we have a witch of a new moon, like this one, there are mitigating planets there to help, but not this time. Saturn in Aquarius will be equidistant (in the middle) between Uranus in Taurus and the Sun and new moon, 180 degrees across the sky in Scorpio. Saturn in your partnership/marriage house will be at a hard angle to both Uranus and the new moon and Sun, and this could add pressure. This tells me your spouse or established romantic partner may not be sympathetic or helpful to what comes up, so you will be on your own. That's OK, you have been there before.
Your business partner or collaborator probably won't help either, for everything that goes on will be in your personal life and won't impinge on your work life. If it does, it appears your boss won't be too understanding, so you will likely have to juggle a lot this month.
Saturn in hard angle to the Sun and new moon, on top of Uranus opposing the Sun and moon, may make you feel like you're holding the weight of the world on your shoulders. This will likely be a temporary condition.
Adding to the emphasis on your fourth house of home is Mars, the planet of energy, which entered this same sector on October 30 and is set to stay until December 13. This suggests that the focus could be on your home situation. The good part about Mars is that he will help you get things done, so you can be productive—he will give you the motivation to work on the home or a family-related situation.
Now let's move to the eclipse of November 19 in Taurus, 27 degrees, a full moon lunar eclipse. In other words, it's a full moon on steroids. We had a similar eclipse on November 19, 2002, to the same degree, but we didn't have the other planets in the same places they are now—planets keep moving. Still, can you remember anything that happened back then? If you can recall a theme that came up, then it might help you to predict an area that could come up now.
At this point in the month, November 18-19, your career may have your full focus. Something seems to be coming to a culmination or conclusion, and you may be given a prestigious job offer or get a promotion. If you are self-employed, you may conclude talks and bring in a great client.
Alternatively, your company may make a big announcement that is somewhat shocking, such as announcing an impending merger or sharing that they will streamline and eliminate some of the staff (making you wonder how you will get the work out without extra hands). Management may also announce a change in the hierarchy of the company. This eclipse will give you the information you had not been given previously.
Uranus will still be on a rampage, and this time, Uranus will go after Mars in Scorpio, your home sector. Uranus will be in opposition to Mars over November 18-19, a separating aspect that marks an ending or separation of two people. Mars is in your house of home, so sometimes it means someone will leave home, such as when a young person rents her first apartment and leaves her parents' home.
Sometimes it's just the opposite, such as when you have lived with a romantic partner, but you no longer want to live together for any number of reasons (not necessarily because you are breaking up). As you see, with Uranus opposing Mars, sometimes events will happen to you, and sometimes, you will trigger the event.
Mars will bring the noise to any house it visits, so that could mean you are making unexpected repairs, with workmen causing quite a racket, or you are arguing with a person you live with or with family. That's never happened to me, so I hope you won't have this effect from transiting Mars. With Uranus in your professional sector opposed to Mars in your home sector, you might get a dream job offer but wonder if you can handle it because it appears you are the only one who can tend to the needs of your family. This month will ask you to state your priorities—home or work—and if you cannot be home in person, then you will need to hire someone who can substitute for you. In November, home and work are very closely entwined.
You could experience Mars opposed to Uranus in still another, different way. Mars rules your ninth house, so instead, you may have problems with international import-export, an immigration matter (yours or someone you know, such as an employee you hired and need), shipments stuck in customs, or with the media in your role as a reporter, producer, or subject of a story. There might be unexpected turbulence regarding a legal case that needs your attention or a matter that comes up related to academia, with you as a professor, instructor, administrator, or student.
If you are offered a job over the eclipse, November 18-19, at the moment you decide to accept it or just after you do take it, something could materialize related to the terms of the job. You could be surprised (not in a good way) about something expected of you, and you might find yourself saying, "Wait, we never discussed this. I wish I had known . . ." For this reason, ask as many questions as you can and have a lawyer look at the contract before you sign. Look for loopholes in the contract, but also provide yourself with an exit strategy, in case you change your mind and want out.
In another manifestation of Mars in opposition to Uranus, if you have signed a non-compete with your former employer but ignored that promise you made, you could have problems now.
I am not saying this will happen, but it could. I have probability graphs in my head when I look at your chart, and when those bars are on the rise, I need to say something.
Is there any romance in the picture? I think you will have your hands full this month, but I will mention love—and your possibilities—in the summary below. Once we get to December, life will improve quite a bit. It will be nothing like November!
SUMMARY
Difficult crosscurrents are due for November. The universe has set up a series of hurdles to test your resourcefulness on the new moon in Scorpio on November 4. Uranus will directly oppose the Sun and new moon, possibly creating turbulence regarding a family member or related to your residence or other property you might rent or own. This is a tense aspect, and you will not see the sudden news coming—it will come out of the blue and will shock some Leos.
Saturn in hard angle to the Sun and new moon, on top of Uranus opposing the Sun and moon, may make you feel like you're holding the weight of the world on your shoulders. This will likely be a temporary condition. Your clients or boss may not tolerate your home or family distraction, so you will need to find ways to placate your relationship with your boss because your home life will require your first attention.
If you are trying to buy, sell, or rent property, or if you have any other plans for your space, you may encounter a roadblock. Your fourth house of home and family will be under duress as unpredictable Uranus will be in a confrontational position, suggesting a previously made home plan or preparation to help a family member will not proceed straightforwardly. Instead, be prepared for twists and turns. If you stay alert, you should be able to think of answers to counter obstacles—take your time. A new moon has a long tail, which means it could take many weeks or months to fully solve what comes up, but the point is, you can and will outsmart obstacles.
If you need money to solve the problem, more than enough funds may be offered to you, either from family or from a bank or other lender. Look for it, and you should be successful in finding the sum you need.
Later, on November 19, a full moon lunar eclipse is due in Taurus, your prestigious career sector, and it appears that a highly placed woman will leave your company. It may also mean that secret talks, possibly about a takeover or merger, will become public. Uranus, still active in your tenth house of professional honors, awards, achievement, and fame, will oppose Mars in your fourth house of home. Uranus in opposition to Mars is a hot aspect and could trigger a strong argument with someone, possibly a family member who seems to be responding to the overall tensions in the air. At this full moon, something will end or come to closure because it has outlived its usefulness. This will clear the way for something new to replace what you feel you lost.
While this month is not the easiest month to go through, it certainly will bring productivity and progress. You may feel wistful when you see some of your old life fade, but your new life will appear soon.
If single, you may become romantically interested in a person from your office who may be at your level or above, in management. This person would be appreciably older than you. If your company has no restrictions on employees dating within the firm, go for it. If your company has restrictions, be careful—you certainly will feel good chemistry—but you could lose your job. Think carefully before you decide.