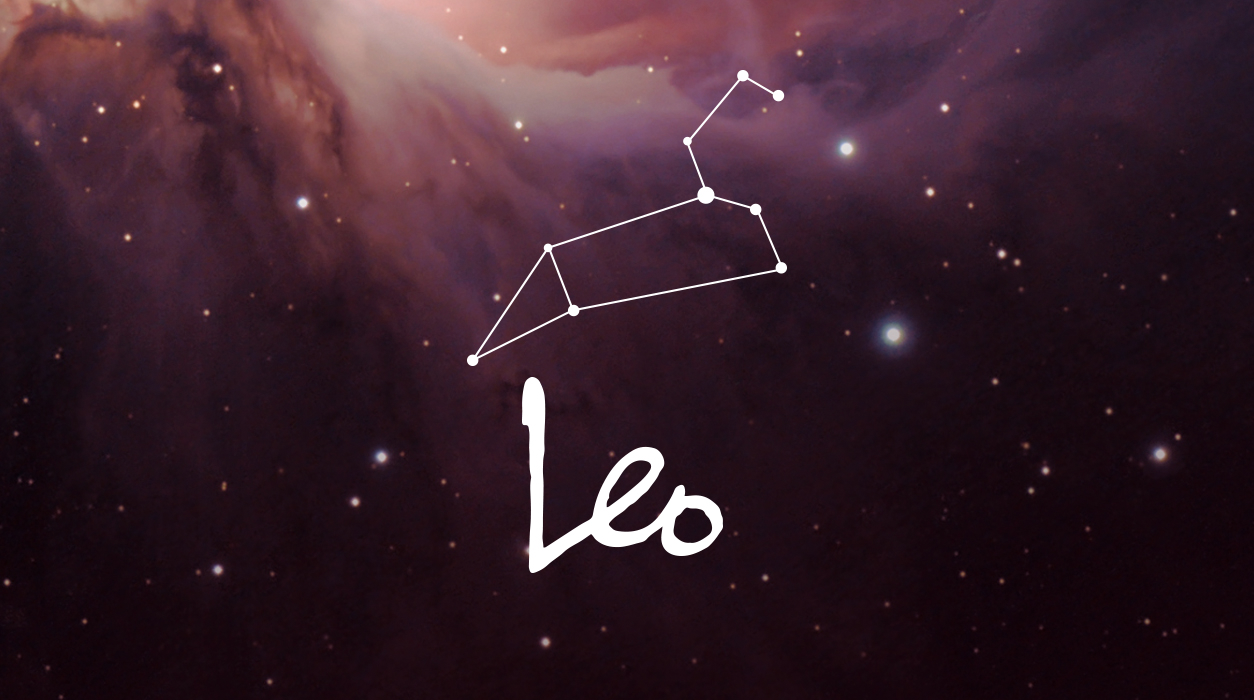 A Note from Susan Miller
November 2020
Dear Reader,
November is a very big month, and I wanted you to have all the information you need to take full advantage of the changing aspects. I went back to October to put your life in context and to show you specifically how different—and better—November would be for you.
November starts off tense (depending on your sign and exact birthday), but it gets special by the gorgeous new moon of November 14. Also, Mercury and his big brother Mars will both go direct after endless weeks of being in retrograde, so you will see the pace of life pick up in a way that you will find gratifying. There will be opportunities to take advantage of at long last, and you will have two weeks to get ready. On top of all of this, the eclipses are back—these are gentle and sweet and will push you forward into a new realm. The first one is due November 30 in Gemini, and the second one, a dazzler, is due next month, December 14, in Sagittarius as a new moon solar eclipse.
Your Horoscope by Susan Miller
As the month begins, your head may be spinning. The full moon of October 31 just occurred, fulfilling every journalist's expectations of what is called the October surprise, an annual event. The surprise that came up, however, was not one that any of us wanted. This full moon was in Taurus, 9 degrees, and cut across the key houses of your chart, on top and bottom, bringing swift changes to your career and to your home life, too.
Everyone, of every sign, will likely have some difficulties with this full moon, from October 31 through November 4, but your chart, dear Leo, shows a possible dramatic outcome if you were born within five days from the first of August.
Here is what I see: The full moon was in Taurus tightly conjunct Uranus, adding volatility and unpredictability to your career, and on the opposite side of the sky, Uranus opposed the Sun in Scorpio in the same tight degree, destabilizing a situation at home. Full moons often deliver an emotional response, for they are known to bring situations to fullness and closure. They have an area of influence of four days after the full moon appears, so that would bring you to November 4. News can arrive at any time within that period. If nothing much comes up by the end of November 4, you will be free from the influence of that full moon.
The full moon that started November (October 31) lit your solar tenth house of leadership and prestigious achievements, drawing your attention to your career. It might have shown some sort of change or challenge to your standing and reputation. Something will be coming to a culmination, so you may have to talk to someone to straighten things out or clarify a misunderstanding or wrong impression.
The Sun is traveling through your home and family sector (fourth house), and Uranus in opposition to the Sun might bring sweeping changes there, too. The Sun rules Leo, so this will all seem personal to you. You'll be under some sort of strain, so it will be imperative that you take care of your health. I will talk more about that later, but the first four days of November might be tense, and stress can lower your immunity.
Additionally, you may hear a secret that the full moon of October 31 brought to the surface. It would be about something that was going on behind the scenes, unbeknownst to you. If this is what happens, the news might trouble you—I hope not. You probably would prefer to direct all your attention to career matters, but you will also have to think about your home and those you love who depend on you. You may suddenly learn you have to pack because you need to move to a new apartment or house. If you don't have to move, you may be concerned about a family member, most likely a female, such as your mother, who may need your assistance.
Whatever comes up will seem to come out of thin air. As said earlier, if your birthday falls on August 1, plus or minus five days, you would most likely notice the effects of this full moon in the first week of November. This is true, too, if you have Leo rising 9 degrees, or the natal moon or another natal planet in Leo at the same degree. If you have a natal planet that fits that description, it will be lit up (in all cases add a plus or minus five degrees). I tell you this so you can keep your schedule light, and so you won't feel broadsided by the news.
Venus in Libra is a sweet place for you, and with Mars in Aries, there's a chemical spark between you and someone special. Taking a very short drive into the countryside to enjoy nature's new season would give you the change of scene you will need.
Last month, Mercury started to retrograde on October 13, but the good news is that Mercury will go direct on November 3. This will be a relief. Mercury has caused changes in direction, postponements, cancellations, forgetfulness, and lost items. Electronics and machines that are wearing out tend to go on the fritz and require repair. Miscommunications and misunderstandings also proliferate during Mercury retrograde periods. I advised you not to sign a contract and not to buy any new electronics, if possible, but if you wait a week or two, then you can sign, and you can shop. I want a new iPhone but will wait until the middle of the month, November 13. You should never do anything too close to the start or end of a Mercury retrograde period.
November 13 is an interesting date because it is the day that Mars, Mercury's big brother on Mt. Olympus, will go direct. Mars has been retrograde since September 9. You need a good, strong Mars behind you to be at your best and to reach your goals, but Mars was lagging and acting like a little toy robot running out of battery juice.
You hosted Mars in your ninth house, an area of the chart that covers a lot of ground. Subsequently, one of the areas that comes under the ninth house is likely to have been on your mind: a legal matter, publishing and broadcasting projects, or publicity. Or you may be hoping to travel to a foreign country (but can't due to COVID being in such a strong spike all over the globe). This part of your chart also rules study in college and graduate school, so you might be working on a plan to get your advanced degree. One of these areas has likely been on your mind, and that focus will continue until January 6, 2021. Push hard on the one or two areas I have listed (assuming it's important to you), for Mars, newly strong, will help you from the end of November through early January.
You have a lot going on in your life professionally. Mars in brave and assertive Aries is touring your ninth house of inspiration, and this is an enviable spot for you to host the red planet. Mars gives you unending energy and drive, and with Mars in Aries, you'll have the impetus to try something new. Untried techniques and ventures into new territory, possibly employing new technology, will appeal to you now—investigate those areas of interest. You will likely succeed because you will be determined to get over any barrier. Aries is a fire sign just like yours, dear Leo, and with Mars in Aries and your Sun in Leo, these are two fire signs in sync, another thing you have going for you.
After Mars leaves Aries, he will enter your tenth house of honors, awards, and achievement, so you may soon move into a new role, perhaps starting a different chapter in your career in January 2021. (Alternatively, in January, you may be ready to show others what you've been working on quietly behind the scenes for months.) This all tells me whatever came up at the October 31 full moon that might have rattled you was just a moment in time, and if you didn't immediately surface triumphantly, you will in a few months.
If you have to find a place to live, the new moon in Scorpio, 23 degrees, on November 14 will be your friend. This is the only new moon of the year to light your fourth house, so your broker may call and want you to look at a dream space. If you hope to decorate your home, or in other ways improve the attractiveness and coziness of your home, Neptune's beautiful silvery beams to this new moon will be a cosmic gift to you. Take a look at what's available—you may find exactly what you hoped for.
If your physical home is stable, you may have your attention on a family member who will bring you news. In that case, due to this full moon, you will need to help that beloved relative. The new moon is not just for a day, but a portal to weeks of opportunity, and you may now find the right solution to help your mother or another relative.
Any changes going on at home usually require large funds, and it seems you will be doing plenty of daily work after this new moon arrives November 14.
If you were out of work, then the beehive of activity you will now have in your daily projects, generated by Jupiter (good luck), Saturn (concentration), and Pluto (financial gain) should bring you income and allow you to pay for all that you need to do. If you are self-employed, the second half of November or early December will be the right times for self-promotion.
At the same time as the new moon, November 14, Uranus will be acting up again, and he will oppose and confront Mercury, to peak on November 17, so this is not a good time to sign any legal contract or to even give your verbal agreement. This could bring untoward news about a raise, fees, or other financial matters you are involved in at the time. (Mercury rules your solar second house of earned income and possessions.) Still, I see money coming in, too. As you see, the planets won't be speaking in a unified voice, but working at cross-purposes with one another.
That is not uncommon, and in this case, I see money coming in either from jobs given to you or from new clients—perhaps one client will not want to pay the listed price, requiring you to negotiate. You won't expect what comes up, so again, Uranus is forcing everyone, of every sign, to stay on their toes and be resourceful.
It seems every part of your chart will be lit up. Wow, in this busy month, we also have a lunar eclipse on November 30 in Gemini, 9 degrees. By month's end, you will crave relaxation and rest, along with a little social activity, but in a pandemic, socializing could be hard or even impossible to do.
This full moon lunar eclipse will be in your eleventh house of friendship, so your friend, most likely female, might announce she is about to move away. Or she may say or do something that causes you to become upset and perhaps trigger a falling out between you. During an eclipse, especially a full moon lunar eclipse, sometimes a person "eclipses out" of your life. For any reason, you may not see this friend too often in the future.
At the same time as the eclipse, Venus will receive a powerful opposition from Uranus. If you notice, Uranus has been picking on several heavenly bodies. At the start of the month, Uranus taunted the Sun and full moon (October 1). Then, Uranus went after Mercury at the new moon on November 14, and now, Uranus, planet of unpredictable news and disruption, is picking on Venus.
Venus rules your tenth house of career reputation, so I am wondering if a friend tried to go after the same promotion you want, but never told you she or he was interviewing for it. Or you may discover someone is trying to put you in a bad light, and you will have to turn on a dime to defend your reputation as soon as you discover this is happening. (Anything that happens involving Uranus always requires a quick-as-lightning response.) It is alternatively possible your sibling or cousin will need your attention, for Venus rules those relatives in your solar chart, and you may have to take your eyes off your career road to attend to a family situation. All the while, the eclipse is happening and giving you concern over a friendship.
I know, I have warned you about a number of situations. Is there no fun? There could be! Venus in Libra is a sweet place for you, and with Mars in Aries, there's a chemical spark between you and someone special. Taking a very short drive into the countryside to enjoy nature's new season would give you the change of scene you will need.
When it comes to my American readers, we have Thanksgiving on November 26. Keep it small. I am not seeing both my daughters, for here in New York, we ask people from other states to quarantine two weeks, which is not practical for Diana (she lives in Los Angeles), who will need to go back to work soon after the holiday. She may not be coming to New York (where I am based and so is her sister) for Christmas either—this is a year to keep things simple. I will be sending her so many presents and calling her a lot on Facetime. This year, staying safe is more important to us. Diana will be with her best friend and her friend's tiny family (she's there all the time), so she won't be alone.
I think survival of the fittest applies to those who can pivot when necessary, depending on the information given. Being flexible is a good trait. The aim is to get through this, alive and well.
Your finances appear to be changing for the better as a result of the November 30 eclipse. You might take a new position or receive a promotion, complete a big sale or deal, or acquire money from a source that comes from outside of your work. It is likely to be a one-time payment, and it may require you to sign papers to confirm payment or to show you agree to the deal or settlement.
This seems to be to your benefit because Mercury in Scorpio will be in fine angle to the trio of transiting planets—Saturn, Pluto, and Jupiter—in Capricorn, your sixth house of work projects. Now that's good news! See? In a topsy-turvy month when it looks like everything is heading to hell in a handbasket, a ray of light gives us renewed energy. Believe in yourself, and change, dear Leo. It will take you where you want to be.
SUMMARY
Radical changes may develop in your career as the month opens due to a powerful, volatile full moon that technically appeared one day before the start of November, October 31. That full moon will be influential through November 4. You might suddenly leave one job to go to another because you have dealt with a debilitating situation for too long. Or you may be ready to turn your life inside out and move into an entirely new industry or look into moving to a part of the country that could offer greater opportunity.
As courageous and in need of independence as you might feel, the way things play out won't likely be the way you anticipate. You may suddenly have to deal with decisions management made behind closed doors that you were completely unaware could happen. They seem to come out of left field, and they could be good news or not so good news, but one thing is certain, you will receive full disclosure now. No matter what you hear, it will require an adjustment, and that seems to be the theme of November—plenty of adjustment.
Your work assignments appear to have a strong link to one of the following areas: a company with headquarters based in a foreign country that you are working with now, a goal involving academia, an assignment involving the media, or a legal matter.
If the work you are focused on involves art or entertainment, culture, historical material, or objects of historical value (including antiques or estate jewelry), you will do well financially. I say that because Jupiter, Saturn, and Pluto will be in impressive communication with Neptune, the planet of the arts and imagination, in your eighth house of other people's money. If you can work on commission or royalty—a performance-based system—that would be the ideal way for you to be compensated generously. If you cannot work on commission, and you are not pleased with the salary offered for a new job, ask for health insurance or other company perks. You may get a very attractive benefit from your new employer.
Your attention will shift to your home and family needs at the new moon of November 14 and in the two weeks that follow. It seems you have plans, and if you want to move, buy, sell, rent, renovate, or order repairs, this new moon will be your friend. Money is often needed in these types of undertakings, and if so, your bank or other lender appears to be willing to approve the funds you need.
With planets in your home sector directly linked to the three heavy-duty planets (Saturn, Jupiter, and Pluto) in your work-a-day sector, you likely are working at home, and that's the place money seems to flow to you. If you don't have a beautiful, comfortable, and efficient home office, you may be motivated to create one now. It appears your new office will get plenty of use, and you may even hire someone to assist you in your home office. If you want to move, begin browsing spaces the minute the new moon arrives November 14 and during the days and weeks that follow.
A full moon lunar eclipse on November 30 will appear in your friendship sector, and you may consider going to a friend's wedding, but in a pandemic, you have to acknowledge the serious risk involved.
Even if you stayed home, deciding not to go, you may realize in time that your friendship won't ever be the same after your friend weds. You will see one another, of course, even if she moves away, but it won't be the same. You may be happy for your friend, but still feel nostalgic at this bittersweet development. Life has moved on, but you wish you could have held this friendship in a bottle, perfect, just as it once was for you.
That is one manifestation of a lunar eclipse—where a person is "eclipsed out" of your life, but there are other ways this could work out. If you feel your friend has betrayed you, you may have a falling out at this full moon. Or it may be that your friend will say something hurtful to you, and you'll want to distance yourself from this individual. In a different way this may work out, your friend may be going through a hard patch, and you may feel a strong pull to help her. I keep referring to "she" or "her" because lunar eclipses point to a female in your life.
As a Leo, you don't like change—you prefer things to remain stable and fixed in place—but even you may declare that, "In the end, change can be good."