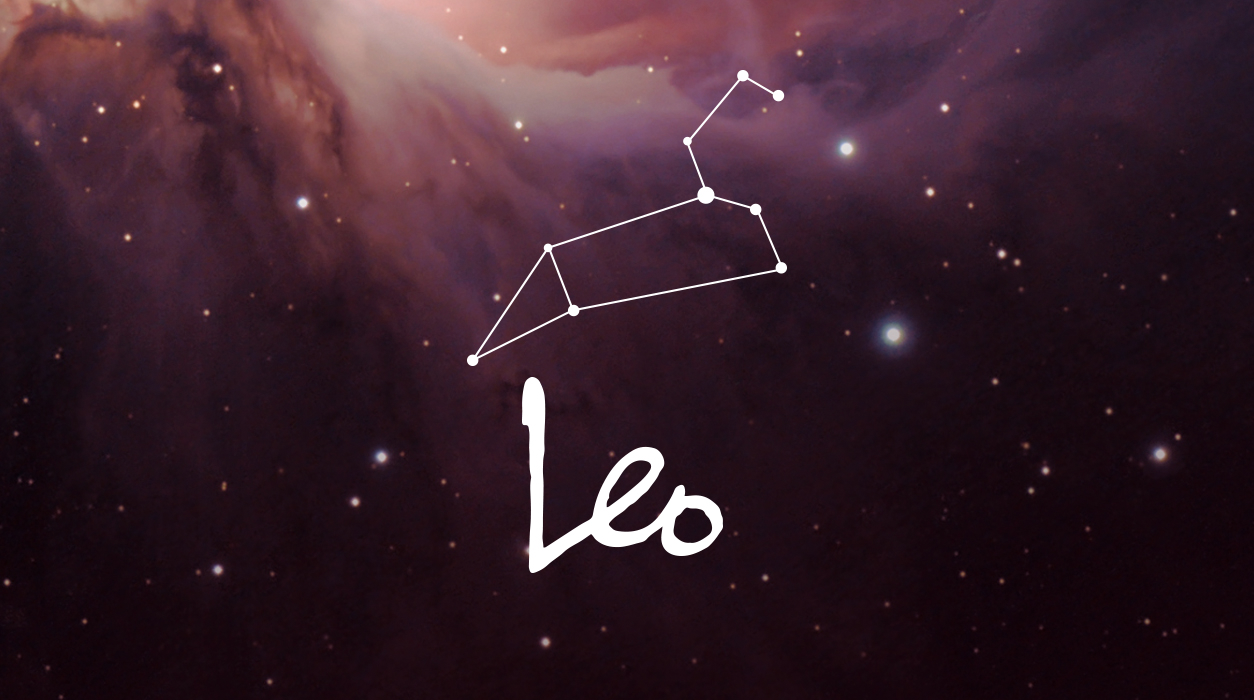 Monthly News from Susan Miller
MAY 2022
Dear Reader,
This is a big month! Two eclipses are due, the one April 30 was a new moon solar eclipse in Taurus, and it will affect you for six months or more. The second eclipse will be a total eclipse of the moon (lunar full moon eclipse) in Scorpio, and it will affect you near the time it will occur because full moons tend to deliver news quickly and bring conclusions or endings—something ends and something else begins. Two weeks later, a sweet new moon (not an eclipse) in Gemini will appear on May 30. That is not half of what's happening in May!
Your May Horoscope for Leo
This will be an important month of change because two eclipses are arriving, and they are cutting across the top and bottom of your chart, causing shifts in your career and in your home and family life. As a fixed sign, you are hardwired to keep things stable and "as is," but the planets are always on the move, and we must be, too. Let's have a look.
The first eclipse, April 30, technically appeared one day prior to the start of May, as a new moon solar eclipse in Taurus, 10 degrees. It lit your tenth house of honors, awards, and achievement. This is the part of the chart that reflects your reputation and your contribution to others. The tenth house sums up your dedication to your vocation and ultimately allows you to create your legacy, which we are all in the process of building and creating throughout our lives.
This eclipse is a new moon, and that means it begins a chapter and brings fresh opportunities. As a Leo, you are ruled by the Sun, so solar eclipses are more important to you—and felt more directly—than lunar eclipses. While all eclipses bring change, most people usually enjoy and prefer solar eclipses because they mark the beginning of something new. Uranus will be very active at this eclipse because it arrives conjunct the Sun and the moon, making for a volatile and unstable period. This eclipse likely refers to surprising news in your career that you didn't see coming over the horizon.
Yet, the changes this April 30 eclipse brings could benefit you in the days and weeks that follow. Mars will precisely support the Sun, new moon, and Uranus. Currently, you have Mars (along with good-fortune Jupiter and imaginative Neptune) in your eighth house of other people's money. Planets in this eighth house are beautifully supportive of this new moon and Sun, so you may see money associated with this eclipse.
You could get a large commission, royalty, inheritance, university financial aid package, or settle a large divorce or other legal financial matter in your favor. You may receive news of a big infusion of venture capital or the buyout of your company. You might win a fortune on a TV game show, or you may get a huge insurance payout, a large bank loan or line of credit for your business, or approval for a jumbo mortgage, as some examples. The money seems to be connected to a decision or action that was or will be related to your career.
Your tenth house of career, where this eclipse will fall, is at the tip-top of the horoscope wheel where Taurus is located in your chart, and the eclipse is in Taurus, so this is why a new professional path may appear. Venus rules Taurus, and this is the reason I am so optimistic about how well things will play out for you. Venus is found moving through your eighth house of other people's money, precisely conjunct Jupiter in Pisces at 28 degrees.
This is extraordinary and very fortunate—it bodes so well for a strong uptick in your finances. Furthermore, Jupiter is one of the two rulers of Pisces, the other is Neptune, and that planet is also conjunct Venus in your eighth house of other people's money, just a few tiny degrees away at 24 degrees Pisces (considered a conjunction, too). Venus is exalted in Pisces—this makes Venus very strong and able to create a good outcome at the eclipsed Sun and new moon in the first week of May. If you work in the arts or entertainment, double what I just said—you are likely to be at the right place at the right time.
Something exciting is bubbling up in your career, dear Leo, and when news comes in, it's likely to be completely unexpected.
This is one of the houses on the angles of the chart, meaning that planets in that house are felt much more strongly than planets in other houses. The angles of a chart include the first house of personality, the fourth house of home and family, the seventh house of marriage and partnership, and the tenth of prestigious career advancement and leadership. This month you have eclipses on two of the angles: career, which came April 30, and home and family, which will occur on May 15/16.
This month, Mercury will go retrograde from May 10 to June 3, partly in your career house. If things move slowly, let them—things will work to your favor, so be confident. Never try pushing things forward during Mercury retrograde, but rather, go with the flow. You will benefit from the delays.
By now, you may have enough experience with Mercury out of phase to know that although he may be annoying and quite the little trickster, none of his antics are usually tragic. Mercury will retrograde partly in your professional sector and partly in your travel and publishing/broadcasting sector (also ruling legal matters and those related to achieving an advanced university degree). Avoid buying a car or any electronic item, and that includes computers and kitchen appliances. When things slow down, show flexibility. We all must take these events with a shrug and a smile.
You started to feel Mercury's retrograde mishaps and confusing crosscurrents in the last week of April, so I would rather you not sign any contract in early May, even though the retrograde doesn't technically start until May 10. We always feel the impending slowdown earlier. Still, if you are afraid that you will lose the opportunity by not signing, then sign on May 3, a sterling day for financial talks. Although it's a week from Mercury turning retrograde and a little close for comfort, it's your best option.
On May 3, Jupiter and Pluto will be in conversation, and when these two financial planets are in sync, it is called a signature of success in a chart. This does not happen that often, as Pluto has an orbit that takes 248 years to circle the Sun, and Jupiter takes 12 years to make the same journey. At this time, Jupiter will still be in your eighth house of other people's money, and Pluto will be in your work-a-day project sector. If the contract is to make you money (and most have that aim), then you will do well on this day.
The next eclipse is more mixed in outlook. It is a full moon lunar eclipse in Scorpio, 25 degrees, and will highlight your home and family sector on May 15/16, plus or minus one week. It will bring something there to fullness or a conclusion. The news might involve your parent, other close family member, or your physical home.
This might be moving day, if you have found a new place to live, or the day you close on a house, but I worry because Mercury will be retrograde, and I also worry about Uranus. This eclipse has Uranus active, but this time, Uranus is in a wide opposition to the Sun and full moon in Scorpio, 25 degrees. By wide, I mean that Uranus is in Taurus at 15 degrees, just within 10 degrees of an opposition to the eclipse in Scorpio at 25 degrees, and with eclipses, I always allow 10 degrees to be of significance.
Uranus might act up, but I am not sure. If you were born on August 7, plus or minus four days, Uranus is in a position that might give you a little angst. In terms of the eclipse, if you were born on August 16, you are at 24 degrees Leo, and the eclipse will be at 25 degrees Scorpio, so you may feel it. Keep your schedule light in case you must move quickly to take care of a situation. Keep your eye on your parents who may need your assistance at this time.
You have a big advantage at this time, however, in that Pluto will be outstandingly friendly to both the full moon, in your home and family sector, and the Sun, in your career sector. Pluto is in your work-a-day project sector, so it looks like business will be brisk, and you will have money coming in. With Pluto in such a helpful angle to the Sun, a VIP will likely be very supportive of you. Pluto's signal to the full moon will provide helpful rejuvenating energy. Although I am not 100 percent sure, full moons usually point to the feminine.
A lot is going on in your life between home and career, so take it one step at a time. Keep in close touch with your parents, and if you are moving, renovating, buying, renting, or selling property, always keep your cell phone powered up, for a suitable situation may arise at any moment. You may be making trips to the repair shop for one reason or another—machines show evidence of wear and tear during Mercury retrograde periods. We are all in the same boat, dear Leo. If you need a mortgage, it looks as though you can get one easily if you do so before May 10—perhaps you can be pre-approved for one if you have not yet found your favorite house or condo.
I would not recommend closing on a house on May 15. Ask if you can change your closing to June 10. On June 10, Mercury will be in fine angle to Pluto, a lovely time to sign papers, and Mercury will be far enough away from June 3, the day it goes direct. You will also have the transiting moon in Libra (beneficial for Leo) and the aspect involving Mercury and Pluto in the process of building energy. An aspect is always best when it is growing ("applying" in astro-speak) than when they are leaving one another after the aspect ("separating" in astro-speak).
Now let's discuss Jupiter's major move out of Pisces and into Aries for the first time in 12 years on May 10, to stay until October 27.
Having Jupiter in a fire sign (Aries) will be a boon for you—this is great news, for it's been years since you've had Jupiter trine the Sun, considered the most heavenly aspect possible. Specifically, not since late 2018 through 2019 did you have Jupiter in a fire-sign Sagittarius.
Jupiter, the giver of gifts and luck, will enter your ninth house of international travel and relationships. Get your passport ready, dear Leo, because you may need it at some point. In addition to being able to travel across borders, you will have luck with import-export, as well as achieving an undergraduate or graduate degree from a university—ask for financial aid or a scholarship if you need it. Miracles happen when Jupiter comes knocking. Your health will improve, your buoyant sense of optimism will return, and your mind will start to see things in their largest application (not the narrowest as you may have viewed projects in the past). Suddenly, you are thinking globally, not locally.
Legal matters enacted or decided now will have a greater than usual chance to go in your favor. You also will have luck in the publishing and broadcasting industries.
Finally, let's look at your opportunities to have fun and socialize. You are in luck, for your outlook looks fabulous. As the month begins to wind down to a close, the new moon in Gemini at 9 degrees will appear in your friendship sector (eleventh house), giving you reasons to dress up and step out.
Mars and Jupiter will both send the new moon and Sun happy greetings, indicating you might be able to take a fun trip with a touch of luxury. As a matter fact, you may have two events, or two trips, to look forward to soon after this new moon appears.
Mercury, the travel planet, and the most prominent planet at this new moon, will receive blessings from three planets: financial Pluto, good-fortune Jupiter, and creative, artistic Neptune. Mercury will be in your prestigious career sector at month's end, so it's possible you may have to travel for your job, but as it's not clear, it may be for your own personal desire.
You surely will have lots of good news emanating from your career now. So much of the work you've put into your career in the past is starting to reach critical mass and bring you rewards.
SUMMARY
Something exciting is bubbling up in your career, dear Leo, and when news comes in, it's likely to be completely unexpected. You are about to be perceived as a leader in your field or specialty. Accolades are about to pour in, and you will be thrilled with the developments. The reason for this delightful turn of events is the new moon solar eclipse in Taurus, which happened April 30 and will play out in the first part of May.
Here is where the plot thickens delightfully. Taurus, the place of the solar eclipse, is ruled by Venus, and Venus will be traveling arm-in-arm with lucky Jupiter, the giver of gifts and luck. Both planets are found in the house of other people's money, suggesting you will get a large sum, possibly in the form of a bank loan, venture capital, mortgage, cash advance, inheritance, commission, bonus, royalty, golden parachute package, prize winning, government aid, or other surprise source. It appears, however, that the money you see will most likely be associated with your work. As a Leo, you are ruled by the Sun and more influenced by solar (new moon) eclipses than lunar (full moon) eclipses. This is more good news, for this new moon is a peach.
Mercury will go retrograde on May 10, so it behooves you to sign papers as early in May as possible (after showing your lawyer the document). It's never ideal to sign when Mercury is out of phase. It will stay retrograde from May 10 to June 3. Think through all your major moves and proceed slowly, careful to avoid this three-week period for making major, binding commitments. Your best day to sign will be May 3 when Jupiter and Pluto, two big deal financial planets, collaborate.
The full moon of May 15/16—also an eclipse, although this time, a lunar eclipse—will fall in Scorpio and draw your attention to one member of your family or to your physical home. If you are hoping to move, you may now discover the ideal place to live. If you have been planning to buy property, renovate, or tackle a fixer-upper, you will encounter a friendly banker who will approve the financial help you need.
If you are young and hoping to rent, the money you will need to make the transition will appear for you. Fortunately, both Pluto and Mars will be beautifully oriented to the Sun and full moon eclipse, so the home- or family-related matter should come to a pleasing end. (Both those planets are rulers of Scorpio, the sign of the eclipse, so this is great news.) I suspect that rather than your home, you may be thinking about a parent's needs, and you will want to help yours.
The biggest news this month is the entry of good-fortune Jupiter into entrepreneurial Aries, a fire sign like yours, which means you will be feeling joyful and in your element. This placement of Jupiter will help you expand your reputation and contacts globally, and you may get involved with the import-export of ideas, goods, or services. Or you may find that your biggest deals that are crystalized now are with foreign partners.
If you are currently in pursuit of an advanced degree, then Jupiter will help you do exceedingly well academically. This influence is about study and taking information in, including from international relationships and travel, but also sharing what you learn, so publishing and broadcasting (traditional or digital) glow for you. This month will open the door to an entirely new set of opportunities for you. Your mood will brighten, you will feel stronger and have reason to feel unusually optimistic.
This is no fleeting trend—benefic Jupiter will remain in divine-for-you Aries from May 10 until October 27 and then slip back into Pisces (to increase financial gain). Jupiter will return to Aries from December 20, 2022, to May 16, 2023, so you have plenty to look forward to in month ahead. This is such good news!
By the new moon in Gemini on May 30, with all the career and home-related news populating your life and demanding plenty of your attention, you will be ready to kick back and enjoy being with friends.
All Leos will love this new moon because it will provide a much-needed sense of fun, and if you were born August 1, plus or minus five days, you will get a double dip of pleasure. The same is true if you have Leo rising or the natal moon in Leo at 9 degrees (plus or minus five degrees). Also look to see if you have a natal planet in Aries, Leo, Sagittarius, Gemini, Libra, or Aquarius at 9 degrees, plus or minus five degrees—that planet will protect and boost your luck. Chances are you have one of these planets in your natal chart.
Many new faces are about to enter your life now, especially in the second half of 2022 and early 2023. You will be inspired by the new people you meet, and in some cases, you will want to cultivate a friendship. Additionally, it appears you'll get a chance to travel to an exotic location in early June that will require your passport for entry. As you see, you have a banner month in store.